2020 Top 10 Free DVD Players for Windows 10 without Paying $15
"Microsoft excludes Windows Media Center from Windows 10. Accordingly, it lacks a native DVD playback capability. How to play DVDs on Windows 10 now? Please advise some free DVD players for Windows 10. "
YOU MAY ALSO SEARCH FOR: How to Connect DVD Player to Roku TV - Detailed Tutorial
The demand for playing physical discs is still there. Since Microsoft doesn't support Windows Media Center in Windows 10, many users began to wonder "How to watch DVD on Windows 10?"
Frankly, Microsoft suggests downloading a DVD Player in Windows 10, at a price of $15. However, many users complain that the paid one can't decode DVD sometimes, manifesting issues such as disc drive won't read DVD or is making noise, region error message when playing a UK DVD, or choppy playback. Is there any functional and free DVD player software compatible with Win10 32bit/64bit? This post is here at your disposal.
How to Play DVDs on Windows 10 [Full Options]
1. Install plug-ins or add-ons such as CinePlayer DVD Decoder, Advanced Corel DVD Decoders, and K-Lite Codec Pack, in such a way WMP should be able to play DVDs on the latest OS.
2. Convert DVD to WMP supported formats. With a DVD ripper for Win10 (

Windows version or

macOS version), you can convert new, encrypted, 1-6 region-coded, burned DVDs to H.264, HEVC, WMV, AVI, MP4, any formats for Windows Media Player 12.
3. The easiest: Try another free DVD player for Windows 10 instead of WMP. Scroll down to find the best software.
Top 10 BEST Free DVD Players for Windows 10 [Review]
Which is the best free DVD player software for Windows 10? Based on user feedback, the following candidates are singled out based on their OS compatibility, media playing capability, interface design, downloads on CNET, Softonic or other third-party software download sites, as well as user reviews. Read the following reviews and find the best software to play DVDs on Win10 for free.
Average User Rating: ★★★★☆ (based on 493 votes)
5KPlayer is a widely acclaimed free media player capable of playing DVDs on Windows 10 (64 bit & 32 bit), 8.1, 8, 7, etc. Since released, it is quickly adopted by users around the world, always being one of the top 10 downloads of Multimedia for Windows in Softonic.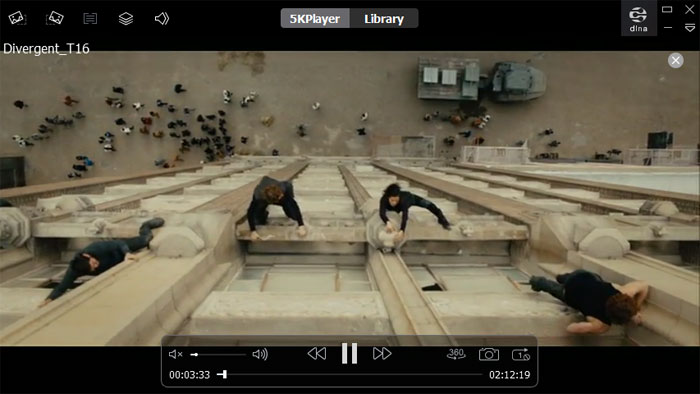 With this tool, Windows users can play any regular DVDs and also commercially copy-protected and region code locked DVDs, DVD folders and ISO files with one-button operation without any DVD codec installed on Windows 10. 5KPlayer coming with a modern design enables users to master its features, functions and operation skills in a little while.
Extra features provided by 5KPlayer:
* Play videos music in all popular formats like MP4, AVI, MKV, HEVC, MOV, WMV, MP3, FLAC, AAC, WMA, WAV, etc;
* Free download videos/movies/music from YouTube, and other 1000+ online video sites;
* Stream videos audios for iPhone, iPad, Apple TV, etc;
* Convert videos to MP3, AAC, MP4 for free.
"5KPlayer can be the free Windows 10 DVD player which is capable of playing encrypted DVD and DVD of any region without third party help."
If you want to play DVD on Windows 10 mobile, iPhone, iPad, Android ...
Simply make use of WinX DVD Ripper Platinum to rip your DVD to digital files and save them to computer hard drive. This tool supports both home-made DVDs and copy-protected movie DVDs, workout DVDs and more, and can convert them to high-quality MP4, AVI, WMV, MOV, and other popular formats to fit for computers, smartphones, tablets, game consoles, etc.
Average User Rating: ★★★★ (based on 451 votes)
Undoubtedly, VLC Media Player is the most famous one among these three DVD players for Windows 10. It supports a wide range of Windows operating systems and already has a basic Win10 support. As powerful as 5KPlayer, it is able to play DVD discs, DVD folders as well as ISO files. You can set it to automatically play a DVD when it is inserted by choosing the "Play DVD movie VideoLAN VLC media player" option. However, we also find that VLC ends up with many DVD playback errors on Windows 10/8/7 are posted on the internet
Other features offered by VLC:
* Play videos audios in mainstream file formats on other platforms (Mac OS X, Linux, Unix...);
* In addition to playing DVD, it can also play CD/VCD/SVCD;
* Perform media conversion and streaming.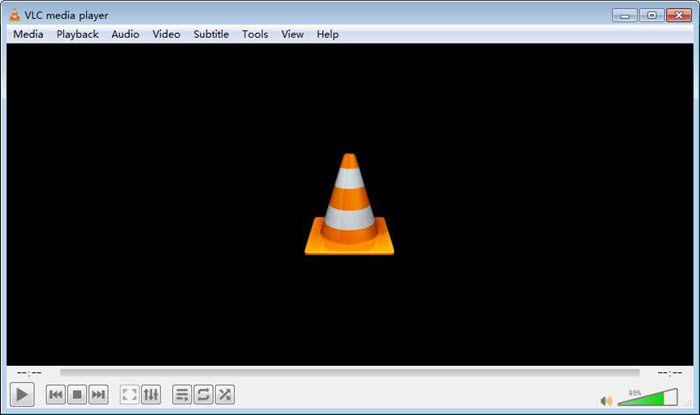 Average User Rating: ★★★☆ (based on 406 votes)
BlazeDVD Free may be unfamiliar to most of us. Judging from its name, we can guess that it is free DVD software. According to the introduction on its official site, BlazeDVD Free is available to play DVDs and also popular videos. It is designed for Windows 8 and also compatible with Windows 10. It announces to offer lifelong free service for playing DVD discs, DVD folders, and DVD ISO files. However, BlazeDVD Free cannot act as a region-free DVD player, so it cannot handle DVDs of region 1,2,3,4,5 or 6 unless you change region code.
It also enables you to:
* Play VCD, SVCD, CD;
* Play video media files like MP4, AVI, MPEG, RMVB, VOB, WMV, DTS;
* Smart change the aspect ratio to 16:9.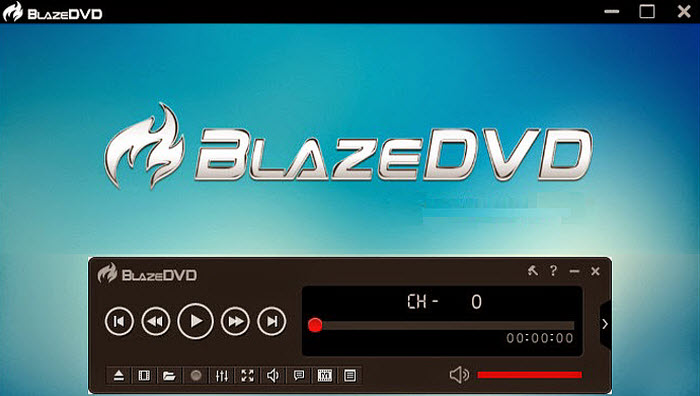 Supported Formats of the Top 3 Free DVD Players for Windows 10
| | | | | | |
| --- | --- | --- | --- | --- | --- |
| Free Windows 10 DVD Player Name | DVD Disc | DVD Folder | ISO File | VCD, SVCD, CD | Video, Audio |
| 5KPlayer | Yes | Yes | Yes | No | Yes |
| VLC Media Player | Yes | Yes | Yes | Yes | Yes |
| BlazeDVD Free | Yes | Yes | Yes | Yes | Yes |
* If you want the most popular DVD player that most people choose, go to VLC.
* If you need an all-in-one tool, playback of DVD, video music, online video downloader, radio player, video to audio converter and video audio streaming utility, 5KPlayer is your best choice.
Average User Rating: ★★★★☆ (based on 32 votes)
MPC-HC (Media Player Classic Home Cinema) is a solution to troubleshoot Windows Video Player not playing DVD error for it provides the ability to play DVDs with menus, chapter navigation, and subtitle. The windows 10 DVD playing freeware is very good at playing old VHS tapes, DVDs and Blu rays. It includes native playback of dozens of formats, with embedded video decoder for x.264, H.264, VC-1 for better playback experience. Unfortunately, MPC-HC 1.7.13 is the final version and there is no update as of July 16, 2017. But you can still download it.
What you may like about MPC-HC:
* Lightweight and free, available for Windows 10 and earlier
* Support a wide range of formats like WMV, AVI, MP4, MOV, QT, MPEG, VOB, SWF, etc., along with GPU decoding.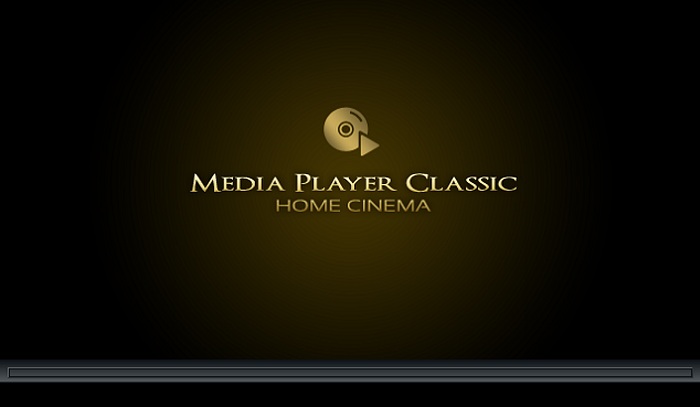 Average User Rating: ★★★★ (based on 271,227 votes)
Kodi® media center (previously XBMC™ Media Center) is a free and open-source app that is used to manage your local digital media. You can free download it in the Microsoft Store. The app has been used by millions of users worldwide across systems, including Windows 10. It's a media center, but it also works as a free media player which will play DVDs, Blu-rays, and audio CDs. It's also region-free DVD software as you can set the DVD player region free, and also the auto playback, play mode, etc. In addition, you can also play music, radio, and TV shows.
What you may like about Kodi:
* It works on a number of devices including Windows (10), Android, iOS, Mac, Amazon, etc.
* You can install thousands of Kodi add-ons to get access to sports events, shows, movies, etc.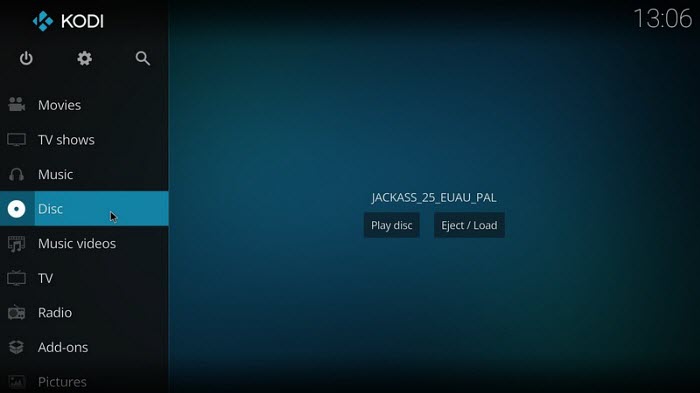 Average User Rating: ★★★☆ (based on 712 votes)
To play DVDs on Windows 10, why not trying Windows' official app - Windows DVD Player. It can read any DVD disc that is in DVD-Video format. It's no problem to play a protected store-purchased DVD or a user-made disc. But the Blu-ray discs are out of luck. However, it's not free. You need to buy it in Microsoft Store for $14.99. It offers a 7-day free trial which won't let you play any DVD, instead, it's used to check if your system is compatible. According to what users said, they are apparently not satisfied spending $15 for a DVD player that should be simple and free.
The DVD player for Windows 10 will play:
* Commercial and homemade DVDs
* Videos in AVI, MPG, M1V, MP2V, MP3,MPEG, DVR-MS, MPE, WMV, MPV2, WM, MP2, ASFEVC/H.265 (.mkv), H.264/MPEG-4 AVC (.mkv), Matroska Video (.mkv), 4K Video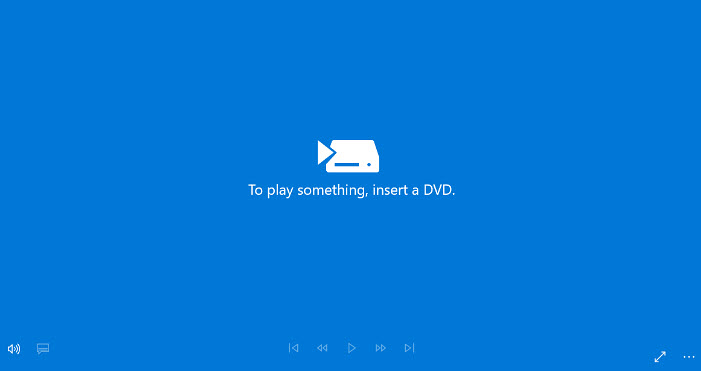 7. GOM Media Player
Average User Rating: ★★★★ (based on 358 votes)
Another option to play DVD on Windows 10 for free: try the free DVD player software for Windows 10 - GOM Media Player. It has a wide range of embedded codecs, including Vorbis, FLAC, ADPCM, XVID, MP41, MP42, MP43, H263, H264, H265, etc. This allows you to play AVI, MP4, MOV, MKV, WMV, audio CD, DVD, Video CD, SVCD, etc. But if you want to play some other 4K content, you need to upgrade to the Plus version at $25.
More features of GOM Media Player:
* It offers VR and 360° video playback.
* It has an extensive subtitle database.
* It's able to play damaged and corrupted videos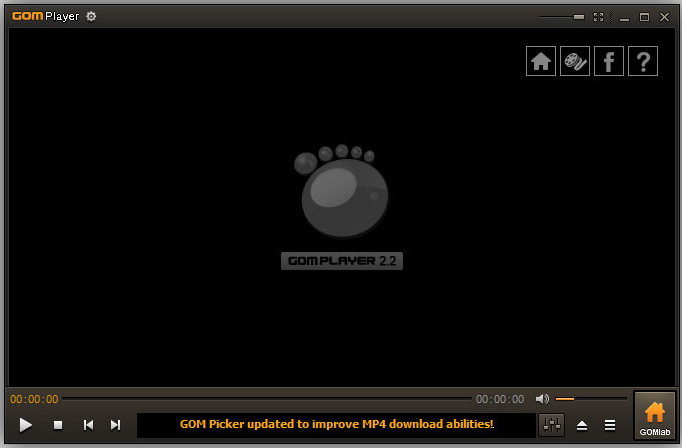 8. KMPlayer
Average User Rating: ★★★★ (based on 688 votes)
KMPlayer is another good view player compatible with Windows 7/8/10 or earlier operating systems in 32 bit and 64 bit. It will let you watch DVDs, CD, VCD, and most common media file types in high quality without additional codecs. You can also play Blu-ray discs with it. More than that, the newer versions support high resolutions such as 4K, 8K, 60FPS, and UHD on high-end PCs with smooth playback and high quality.
The Windows 10 DVD player supports:
* Support 3G2, 3GP, AVI, FLV, MKV, MOV, MPEG, MP3, MP4, OGM, RM, TS, WEBM, and WMV, etc.
* Support subtitles in SMI, ASS, SRT, PSB, S2K, SUB, TXT and LRC formats.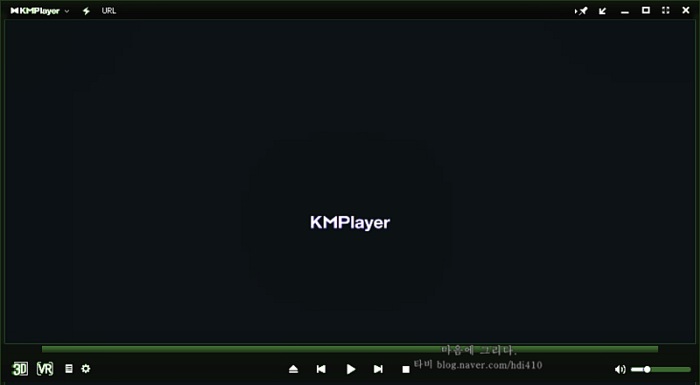 9. PotPlayer
Average User Rating: ★★★★ (based on 349 votes)
PotPlayer is a good alternative as a free Windows 10 DVD player. It supports video, audio, DVDs, and Blu-rays, among other formats. In fact, you can add the OpenCodec plugin to let it play whatever codecs you need. The best part is it applies hardware acceleration using DXVA, CUDA, QuickSync to offer the best playback and minimum CPU usage.
You may like:
* Full 3D glasses support with various output formats – Side by Side, Top and Bottom, Page Flipping.
* Text subtitles (SMI & SRT), DVD (Vobsub) and Blu-ray subtitles, ASS/SSA animation and SMI Ruby tags, etc. are supported.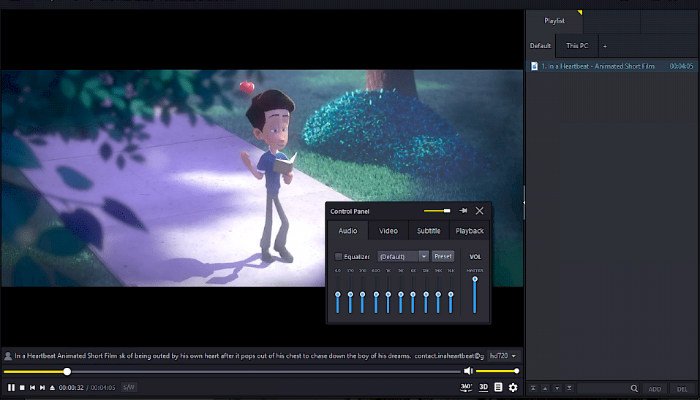 10. PowerDVD
Average User Rating: ★★★ (based on 42 votes)
If you really care about the experience of DVD playback on Windows 10, try PowerDVD. This player comes with many advanced features. For example, it offers free option to not only play Blu-ray & DVD, but also support audio, MKV, H.264, 3D, 4K, VR 360˚ content, YouTube or Vimeo, and videos in most formats and codecs. PowerDVD is updated with Ultra HD 4K, HDR & now 8K as well as audio in Dolby and DTS, so you can enjoy the superior video and audio quality. But it's hard to pay for a media player with the lowest price of $59.99.
Other best features of the free DVD player for windows 10:
* True full screen for Blu-ray disc playback
* TrueTheater HDR & GPU support for HDR video playback
* It will switch between different region codes (check other region-free DVD players)