DVD Won't Play on PC/Laptop - Why and How to Fix It?
"DVD will not play on PC or laptop" arises. Inserting DVD into DVD-ROM, waiting for DVD loading & expecting it playing smoothly. Disappointingly, your PC or laptop seems unable to play. Typically, it shows a green screen in the media player or gets only sound.
In fact, the DVD won't play error happens frequently on your Windows 10 computer. How could this happen and get it fixed? You are not the first person to encounter the issue. But you're lucky to find this article which will elaborate the reasons and workarounds.
Fix All Kinds of DVD Not Playing Errors on Windows 10 PC/Laptop
WinX DVD Ripper Platinum is an easy and powerful DVD ripper that converts DVD for playing on PC/laptop without any trouble.
Rip any kinds of DVDs, such as region-locked, new 99-titles, old damaged/unplayable, and workout DVDs or DVDs with fake playlists.
Convert DVD to MP4, H264, H265, AVI, MOV, MKV, VOB, iPhone, iPad, desktop, laptop, Xbox, PS4, HDTV and so on.
3 steps to make all done. Up to 98% quality kept & merely 5 minutes only to turn DVDs into digital copies.
Table of Content
Part 1. Why Your DVD Failed to Play on PC/Laptop?
Computers will not play DVDs for lots of reasons. When your disc is corrupted or inserted improperly, your DVD drive won't read the disc at all. Similarly, when your disc drive is disabled or defective, you'll experience an error like no disc found on Windows 10/8/7. Whatever the case, this leads to DVD playback failure on computers. Some CD DVD drives can read both DVD+R and DVD-R discs. However, some CD/DVD-ROM drives can only read one of them. If you burn a DVD with a type of recordable DVD that the DVD-ROM drive does not support, the DVD will not play on your PC. Below are the most common causes for the issue and fixes to play DVD on Windows 10 PC.
Your disc or DVD drive is disabled.
Your DVD-ROM drive doesn't support the type of DVD.
Display screen resolution doesn't match with the DVD.
The region code of your DVD player and drive is not matchable with DVD disc.
The DVD is broken, dirty or corrupted.
Windows Media Player won't play DVDs.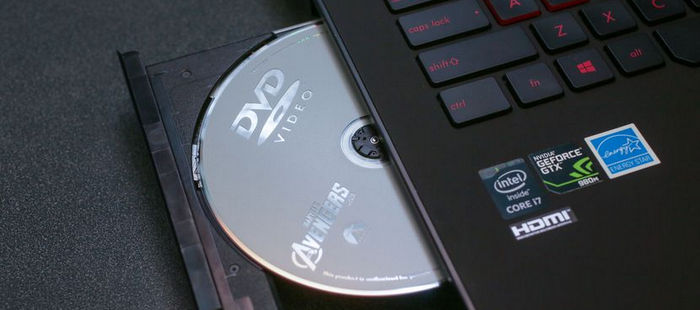 Part 2. How to Fix DVD Won't Play on Computers?
Solution 1: Rip DVD to Digital Formats to Fix DVD Not Playing Error on Computer
WinX DVD Ripper Platinum supports ripping DVDs locked by all region codes and copy protection schemes to MP4, AVI, WMV, FLV, 3GP, MOV and more at GPU accelerated speed. The converted DVD content can be approachable on laptop without any physical DVD players.
This is another popular workaround to fix "DVD will not play on PC due to incompatible region code" issue. Don't worry this DVD decoder will lower the video audio quality. "Yadif Double Frames" De-interlacing tech and High Quality Engine are all on hands to give your resulting files the look you want, with 98% quality reserved!
Disclaimer: Digiarty Software does not advocate ripping copy-protected DVDs for any commercial purpose and suggests referring to the DVD copyright laws in your countries before doing so.
Solution 2: Apply a Region-free DVD Player to Play DVDs from All Regions
5KPlayer is professional DVD player software. Apart from playing home-made DVDs, it can also play DVDs with region code 1/2/3/4/5/6. With this tool, you will never meet "DVD will not play on PC owing to unsupported region code". Moreover, it is able to play DVDs encrypted by copy protection schemes like CSS, RCE, Sony ArccOS, UOPs, Disney X-project DRM, etc.
5KPlayer is workable on Windows 10/8/7, acting as an alternative to Windows 10 DVD Player for DVD playback. And the Deinterlacing feature helps convert interlaced scanning DVD movies to progressive scanning and thus delivers high video quality. Meanwhile, it can play the ISO image file and DVD folder.
Free Download 5KPlayer to Play DVD on Windows PC Easily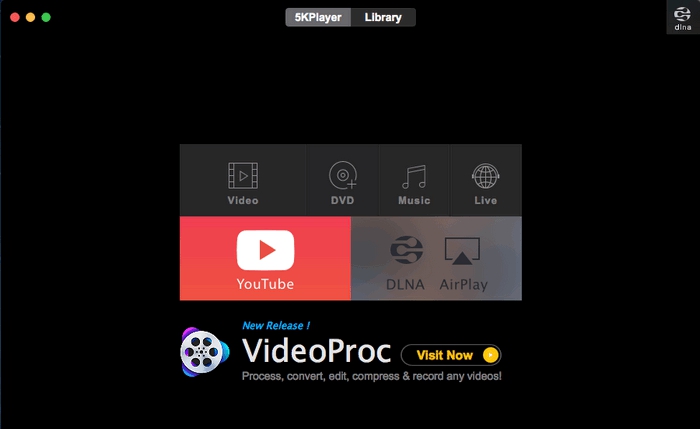 Solution 3: Check Your DVD Drive
If the DVD still doesn't play on your PC with the third party DVD player, the DVD drive may be to blame. Check your device status. To do so, go to Device Manager (press Win +X keys), select DVD/CD-ROM drives, if it shows a yellow exclamation mark or a red X sign, your drive needs to be updated or reinstalled. Update or reinstall your DVD drive and try the DVD again.
Other Common Solutions to DVD Not Playing on PC
Check if your CD or DVD-ROM drive is enabled or your disc is undamaged.
PC users may notice that DVDs are not playing on Windows 10 via Windows Media Player. Microsoft has introduced a $15 app named Windows DVD Player to play DVD specially.
Check the surface of the DVD to see if there are any scratches or dirt on it. A DVD with some tiny light scratches can usually work without issue. But if there are some deep damage on it, the DVD won't play on a PC or other drives.
Generally speaking, the majority DVD players can only play DVDs that are encoded for the same region where the laptop was sold. Region 1 DVD players cannot play DVD discs in region 2 such as the USA. You have to change your DVD drive region (you can change it 5 times at most) or convert DVD region code for a successful playback.
If this is the case, you need to change your PC screen resolution to be compatible with the DVD you want to play. Start -> Control Panel -> Appearance and Personalization -> Adjust screen resolution. You may need to change your display resolution to 640x480 or 720x480.
The Bottom Line
The trend of ditching disc drives is unstoppable, from the premiere of 2013 Macbook Pro that took the optical drive out to the latest laptops. But the desire to watch physical discs on wide-screen gadgets, be it PC, Mac or game console, is overwhelming.
The only solution to get movies and TV shows out of the physical silver prison is to turn DVD disc to digital copies for better compatibility. You can try WinX DVD ripper to do the job. It is able to digitize DVD to MP4, AVI, and more in as short as 5 mins.