How to Play DVD on VLC and Fix VLC Won't Play DVD Issue
VLC can play everything, from files, webcams, devices, streams to discs, with no codec packs needed. However, there are still a big crowd of users asking questions such as "how do I play a DVD on VLC media player?", "why is VLC not playing my DVD?", "can VLC play DVDs on Windows 10?". Given the difficulty and time consumption to find a complete answer from the crowded Google results, here we offer the trustful VLC tutorial here in response to your troubles with VLC.
Note: It's constantly blamed VLC won't play DVD because the physical disc is region locked and commercially protected, even with libdvdcss installed. The only efficient way to fix this issue is to convert DVD to a digital video file. WinX DVD Ripper is a 100% free and safe DVD ripper with over 10 years of experience to rip DVD to MP4, MOV, AVI, and other formats which VLC can recognize.

Free download WinX DVD Ripper to fix VLC not playing DVD error Now!
Part 1. How to Play DVDs on VLC Windows 10/11/8/7 and VLC Mac
Step 1. Free download VLC media player (latest version: 3.0.12) from its official page or any other approved site. This will keep you away from any form of viruses, with no spyware or ads. Make sure not to download VLC V2.0.5 with ASF files, a great bug that will crash VLC memory process. Next, install it on your computer.
Step 2. Launch VLC media player from Windows's Start menu shortcut or Mac's Applications.
Step 3. Insert a DVD into the DVD drive on your computer or laptop.
Step 4. If you use Windows version of VLC, click the Media and Open Disc option from the VLC menu.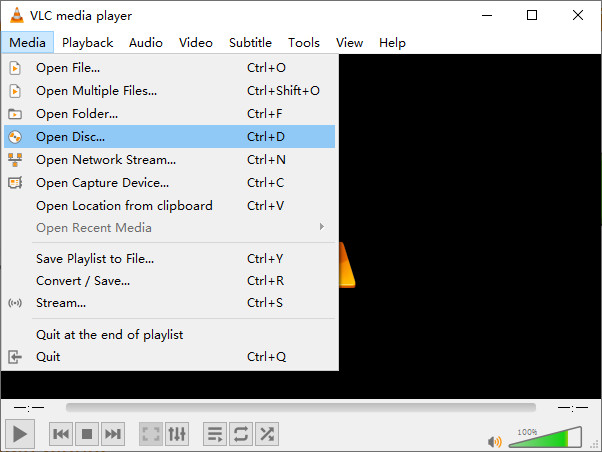 If you attempt to play DVD with VLC's Mac version, you should click File and Open Disc... Step 5. Then you should see your DVD in the new pop-up panel.
* For Windows users, you can set starting position, audio track, and subtitle track. Next, click the Play button to start playing DVD on Windows 10 with VLC.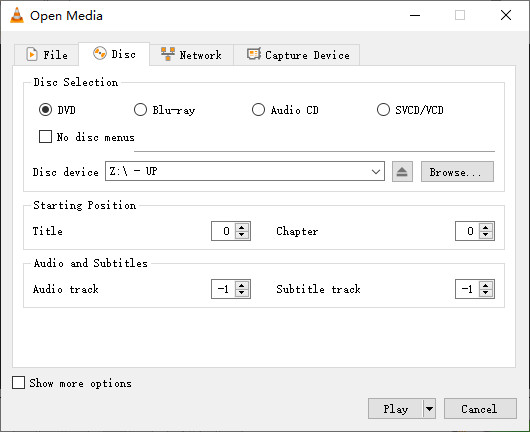 * For Mac users, you should click the Open button to start playing DVD on Mac. Additionally, you can choose Video > Fullscreen from the menu to view the movie in full screen.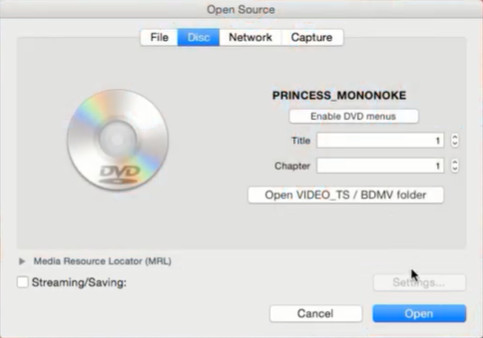 You can also control your DVD movie during the playback with a full range of control options, where you can add subtitle, move or pause the progress bar, adjust the volume, change screen size, add subtitle, etc.
How to make VLC play DVD automatically in Windows 10?
First of all, go to Settings -> Devices -> Autoplay and then turn it to ON. Next, go to Settings -> Apps -> Default apps and then set the Video Player to VLC. Next time when you load a DVD into your Windows computer, VLC will play it automatically.
How to make VLC to play DVD automatically on Mac?
Click the Apple icon in the top left corner of your Mac screen and select System Preferences. Next, choose CDs & DVDs. Then you need to change the setting labeled "When you insert a video DVD". Choose Open other application and select VLC. Next time when you insert a DVD, VLC will automatically open and play it.
Part 2. Why and How to Fix VLC Won't Play DVD Errors
Steps are simple but results are various, and even faulty. The VLC not playing DVD errors put users in an embarrassing situation. But we are here to get you out. Based on users' feedbacks, we've list four major errors while playing DVDs in VLC media player. Reasons and fixes for VLC not playing DVD are given in detail.
1. DVD read error.
There are cases VLC won't read or play certain DVDs. Typically, the DVD disc or video_ts folder is always ejected, cannot open, and even nowhere to be found. This is down to the region code, DVD copy protections, and dust or scratch on DVD.
So before playing a DVD with VLC, you need to:
Make sure the physical disc is clean and intact, because dust and scratch on DVD will also lead to DVD read error.
Make sure the disc playback is not restricted by parental control options.
Make sure your DVD region code matches with that of your DVD drive. If not, change DVD region code (for at most 5 times) to fix it.
Most shop-bought DVDs, such as Disney movie DVDs, are encrypted with a wide range of copy protection/encryption techs. To play copy-protected DVD with VLC you must install libdvdread, libdvdnav, and libdvdcss.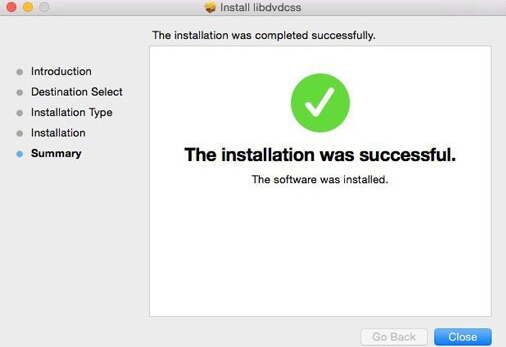 Be noted that even you install libdvdcss for VLC, you still can't use VLC to play DVDs with advanced copyright protections like Sony ARccOS or Disney DRM. That's because libdvdcss for VLC can only help you handle CSS and region code protections. Consequently, you're suggested to rely on professional DVD protection removal software like WinX DVD Ripper to disable encryption from DVD disc if what you keep is strictly protected by more powerful encryption tech.
2. No Audio error.
Some users point out that there is no audio during DVD playback with VLC media player. Some of them have checked all the settings but it was no help. If this happens to you, try this:
From "Tools" menu, select "Preferences".
Select "Show settings' - "All".
From "Audio", click "Output modules"
Select "DirectX Audio output".
From "DirectX" under "Output modules", select "Output device".
3. Playback performance error.
Users of VLC often complain that playing DVD, even it is new, is choppy and unwatchable, because video and audio files are messed up, with yellow warning notification. On the other hand, VLC won't play the whole DVD movie, and even stops or crashes after very few seconds of playing. Why does this happen?
Some argue that it is the DVD problem or faulty DVD drive. While the real culprit is the copy protection, which cannot be decoded or analyzed even with libdvdcss installed. You'd better remove DVD protections with a professional DVD decrypter to fix the issue.
4. Quality problem.
Perhaps bad quality is the last thing DVD owners want to see. But VLC cannot fix the quality error unfortunately. For example, the pictures are distorted, interlaced, and there is a green screen in VLC while watching DVD, with audio still playing. Sometimes, VLC settings will help to play DVD at times.
Go to Tools > Preferences to activate the Show Settings options, then select All > Filters > check the Deinterlacing video filter > choose Yadif mode and hit Save.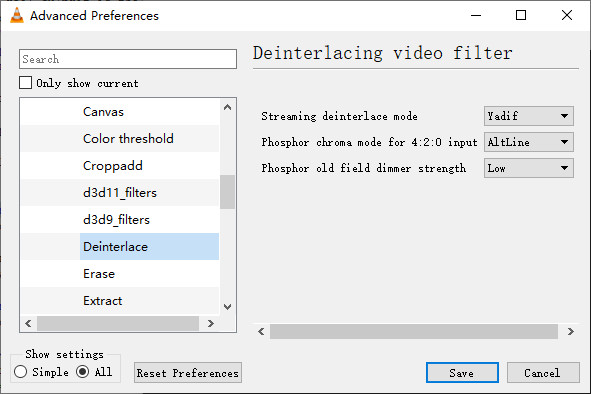 Besides, You can go to Preferences > Input/Codecs > Disable HW decoding to disable hardware decoding in such a way to fix the green screen issue.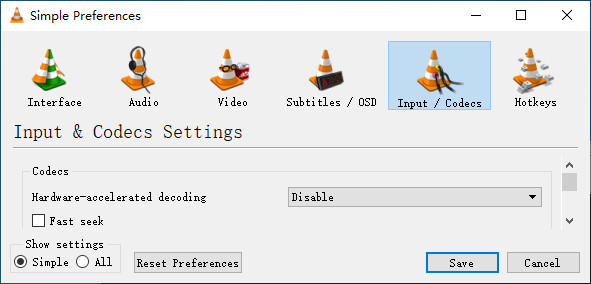 5. Compatibility issue.
Occasionally, VLC DVD player fails to work after each macOS or Windows update. For example, some users notice VLC won't play DVD after upgrading to Windows 10.
In this situation, just wait and upgrade to the latest VLC version to fix the compatibility error. Just go to Help on the menu and click Check for Update. Additionally, you can go to Security and Maintenance -> Troubleshooting Computer Problems -> Programs -> Run programs previously made for Windows -> select VLC and then click Try Recommended Settings and Test The Program.
Actually, VLC DVD playback errors are diversified, trying the solutions mentioned above is still circumscribed. For example, there are a diversified of DVD copy protections except for CSS, region code, ranging from RCE, Sony ARccOS, to Disney X-project, which are hard to crack with libdvdcss. While playing damaged/scratched DVD is unresponsive in VLC. So, if you still can't solve VLC not playing your DVD issue, you can digitize DVD to a format that VLC will accept without worrying about the protection or DVD fragility.
Part 3. How to Digitize DVD to a VLC Playable Format?
Above all, let's download and install WinX DVD Ripper. It is a reputable free DVD ripping tool recommended by high-authority editors from CNET, Techradar, etc and with over 10-year experience in the field. Accepting any copy-protected DVD, be it movie, TV show, 99-title DVD or workout disc, it makes DVD ripping as fast as possible with lossless quality, thanks to the GPU acceleration. Typically, you can rip a full-length DVD to MP4 or others in 5 minutes, just a cup of tea.
After finishing the installation, let's start ripping DVD.
Step 1. Insert target DVD into the DVD drive. Open WinX DVD Ripper and click DVD Disc button to import the DVD.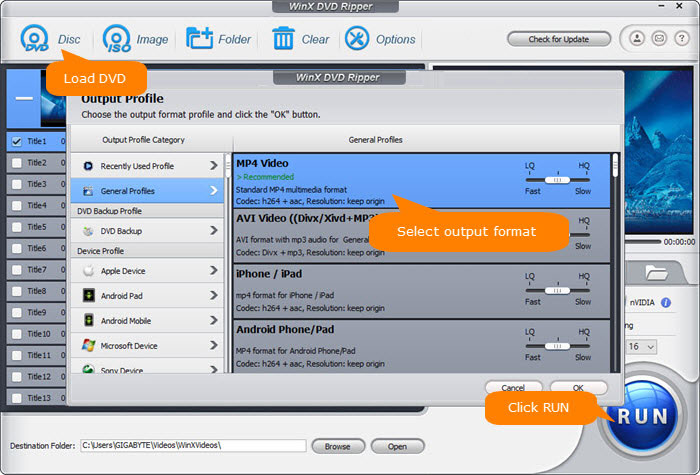 Step 2. Choose an output format that VLC can play, such as MP4 Video.
Step 3. Hit RUN to begin ripping DVD. Once done, you can put the DVD rip file into VLC for flawless playback.
Watch video tutorial on how to play DVD when VLC doesn't work