How to Transfer Data to New iPhone from Old iPhone, Android, etc.
iPhone

Data Transfer

Posted by Estrella H.| Last Updated: September 15, 2020
The best way to transfer files from old phone to new iPhone 12
"I'm going to buy an iPhone 12 when it is released. But I've a lot of files (photos, music, videos, etc.) in my old iPhone. Could you please advise how can I transfer data to new iPhone 12? Thanks."
Nowadays, people especially young guys, switch phones a lot more frequently than they used to. They're always eager to experience new features and new design from fire-new phones, such as newly-released iPhone 12 and 12 Pro (Max). After getting the new phone, the first problem we face is how to copy files from old device to the new one in an efficient way. So in this article, we are going to illustrate how to transfer data to new iPhone from old iPhone and non-Apple devices such as Android gadget and Windows Phone.
How to Transfer Data from Old Phone to New iPhone?

- Transfer photos, music, videos, etc. to new iPhone 12/11/XS/XR.
- Remove DRM from iTunes purchases for flexible playback.
- No data loss. No file size limitation. No tech skills required.
How to Transfer Data to new iPhone?
1. Neither iCloud nor iTunes is the best choice
Guides online always suggest users to transfer data to new iPhone using iCloud or iTunes. In general, it includes two steps: backup old data to iCloud or to computer via iTunes, and restore data to new iPhone. But as a matter of fact, these methods are not what some people favor. The reasons are below.
1) If no upgrade, users have 5GB only to backup iPhone. So iCloud is often used to backup the most important content like contacts, messages, notes and photos.
2) Both iCloud backup and restore are restricted by network. Therefore, it costs quite long time to sync old iPhone to new iPhone.
3) When iCloud server is unstable, backup will be interrupted and won't continue automatically when it goes back to normal.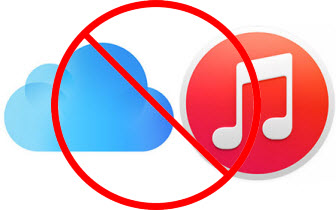 4) Some users complain that backup data disappears without knowing the reasons when they attempt to transfer them to new iPhone.
5) iTunes can't backup iPhone, can't restore files from iTunes to iPhone, iTunes sync stuck at backup, iPhone not connecting to iTunes and other errors drive people crazy.
6) iTunes backup is saved by default in disk C:, which leaves less and less available space in this system disk, and even takes up almost all room. Meanwhile, it isn't a simple job to change the destination folder, especially in Windows.
7) Both iTunes and iCloud are fit for Apple devices only. They don't work if you want to transfer data to new iPhone from Android Samsung, Sony, Windows and other devices.
2. Best solution to transfer data to new iPhone 8
Considering of all the issues mentioned above, you're recommended to use WinX MediaTrans when you need to transfer old iPhone 11/XS/XR/X/8 to new iPhone 12. In addition, it is available to transfer files from Android, Windows Phone, Sony gadget and other devices to new iPhone 12.
WinX MediaTrans is a Windows-based iOS file manager, one of the best alternatives to iTunes and iCloud. Download and install it on Windows 10 or lower version, you will be able to transfer photos, music, videos, eBooks (EPUB, PDF and audio books), voice memos, ringtones, iTunes U and podcasts. Photos shoot by default camera and third-party camera and saved from other sources are supported. iTunes purchases including music, movies and audio books are allowed to be transferred as well. Moreover, it can help users to remove DRM from your iTunes purchases for flexible playback.
When you transfer files to new iPhone, it won't cause data loss in your new iPhone. It features super fast transferring speed. 8 seconds is enough to transfer 100 4K photos, and 1 minute only for 1GB movie. What's more, you can change the location folder at will.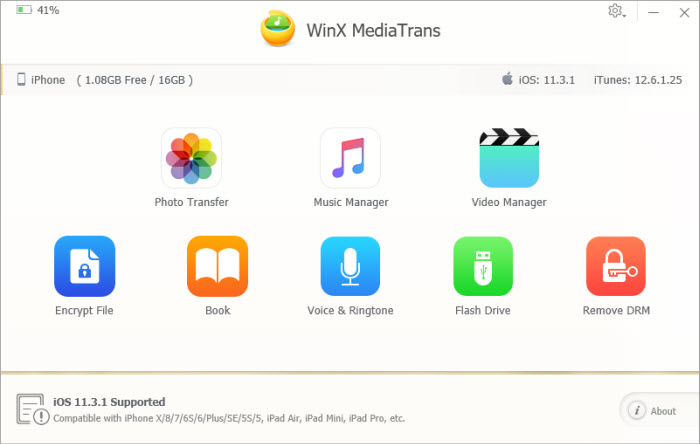 3. Step-by-step guide to transfer data to new iPhone without iCloud/iTunes
Here, we will show you how to transfer photos to new iPhone from an old iPhone as an example. The steps to sync other files are almost the same.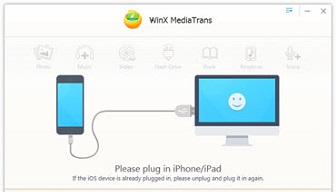 Before you begin
●

Download WinX MediaTrans or its Mac version, and install it following onscreen instructions.
● Open the software and connect your old iPhone to computer via a USB cable.
● Change settings of this program if you think it is necessary.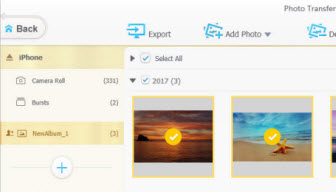 Then, backup old iPhone
● Click Photo Transfer in the main interface.
● Choose target files you want to transfer to new iPhone 12 later.
● Hit Export at the top left corner to begin backing up photos of old iPhone to computer.
Tips: If you need to transfer data from Android to new iPhone, you can directly backup data of Android to computer via USB cable.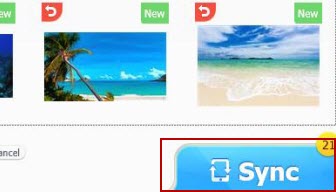 Next, transfer data to new iPhone
● Plug out old iPhone and plug in new iPhone instead.
● Get access to Photo Transfer.
● Creat a new album on your new iPhone by clicking + button at the left sidebar, and then navigate to Add Photo button in the top bar to select the photos you just copied from old iPhone.
● Tap on Sync at the bottom right to begin transferring pictures of old iPhone to new iPhone.