How to Get Photos off iPhone onto Mac and Windows PC
"My iPhone storage is almost full. When I checked the usage and found that photos took up the majority space of my iPhone. So, I wonder if I can get photos off iPhone to my computer without iTunes."
We carry our iPhone everyday for timely contact with others, movie music enjoyment on the move, and also taking photos with the super good camera. Before long, our iPhone will be full with photos, leaving little storage for new stuff. At this point, getting photos off iPhone pops into our mind. But how? At first glance, this should be a simple task but doesn't always turn out that way.
In this article, we'd like to introduce you 5 easy ways to get photos off iPhone.
Part 1. Get Photos off iPhone via WinX MediaTrans iPhone Transfer
iPhone transfer is a popular choice for those who want to transfer iPhone photos or other data to Mac or Windows computers. WinX MediaTrans is one of the impressive one that not only transfers photos (incl. HEIC) from iPhone iPad to computer and vice versa losslessly, but also supports various media files like videos, music, e-books, ringtones, etc.
Whether your computer is powered by Windows or Mac OS, it can do you a favor. Windows version can take photos off iPhone to Windows 10, 8.1, 8, 7, Vista, etc; while Mac edition is able to transfer photos from iPhone to Mac powered by macOS Mojave and lower.
MediaTrans is badly easy to operate. Complicated settings don't come with it. Even rookies can do this job without guess work.
MediaTrans offers you more choices. Get off a single picture, move multiple pictures, or take off all of them at once? It's up to you.
Super fast photo transfer speed is a plus. No WiFi connection is required, thus not restricted by bandwidth. Connect iPhone to computer, and later you can get off 100 4K pictures from iPhone to computer within 8 seconds only.
Photos from third-party apps like Facebook can also be removed off iPhone to Mac/PC.
Equipped with an inbuilt HEIC converter, it helps convert HEIC photos to JPG format when getting HEIC photos off iPhone. Preview is allowed before converting or transferring.
If needed, you can also use this tool to password-protect your photos.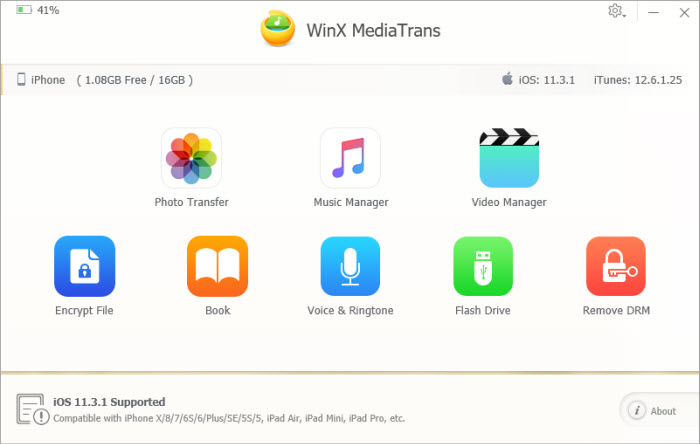 How to Get Photos off iPhone to Mac and PC Computer with MediaTrans
First of all, download and install proper version of MediaTrans on your computer. Here, let's take MediaTrans for Mac as an example to illustrate how to get photos off iPhone to Mac. Windows edition users can perform this job in the same way.
Step 1. Plug iPhone into Mac computer via USB cable.
Launch the iPhone photo transfer app you downloaded before, and then plug your iPhone into the Mac via a USB cable. As you can see, this software relies on USB cable instead of network, thus you can get off photos from iPhone even if iPhone not connecting to WiFi error occurs.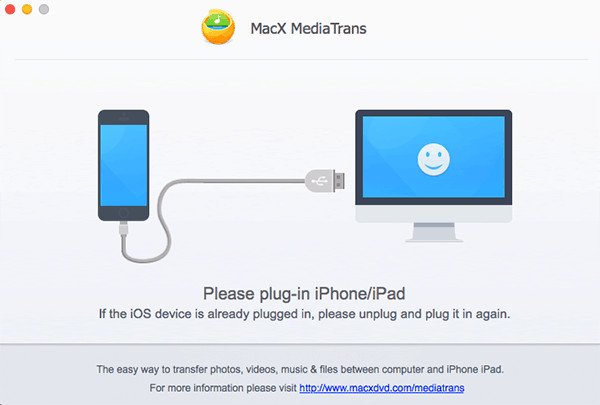 Step 2. Get access to Photo Transfer interface and disable iTunes auto sync.
At the main interface, you will see eight modules in the center. To get photos off iPhone, just hit the first one "Photo Transfer". Then, you will come to a new panel where all your photo albums and photos have been organized well for your selection and transfer.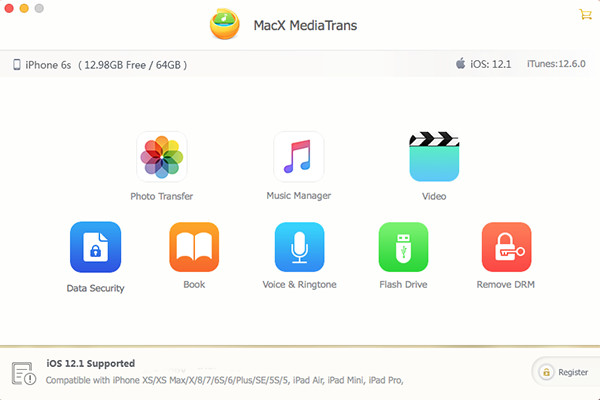 Step 3. Select target photos and begin transferring.
Finally, you just need to single out the photos you need to get off iPhone, select them and transfer them to Mac computer by hitting "Export" button. Optionally, you can drag and drop target items to target path directly. If you are exporting HEIC photos from iPhone to PC, you can optionally click "Export HEIC to JPG" to convert HEIC to JPG format for easier previewing HEIC on more devices.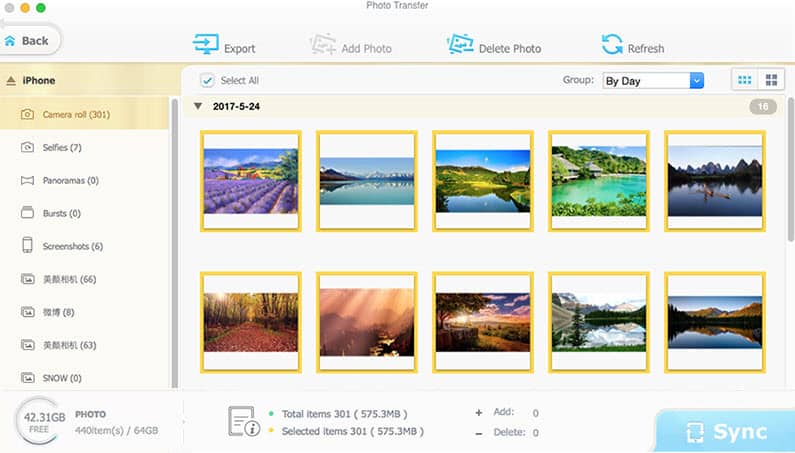 WinX MediaTrans is a powerful iPhone file manager, better than iPhoto, Image Capture, iCloud, AutoPlay and the like. It allows you to get photos (incl. HEIC) , music, videos and more off iPhone, iPad, iPod to computer easily, as well as works well in the opposite way. Moreover, it is integrated with Flash Drive function which is a free option enabling users to use their iDevice as a flash drive to save all kinds of files.
Unregistered users can get off dozens of items from iPhone for free per day!
Part 2. Transfer iPhone Photos to Desktop through USB Direct Connection
The fastest and most effective way to get photos from iPhone could be the direct connection of USB. When you're about to transfer iPhone photos to Windows 11/10/8/7 PC, you need to make sure that the iTunes app is not running on your computer. As you plug in your iPhone to Windows PC, your computer will recognize the handset as a digital camera. You can see the iPhone as a DCIM or Digital Camera Images folder.
It will show up as a new drive in "This PC" section, click on the drive and you'll get the access of your photos on iPhone. Now feel free to copy all the images to your hard drive or move them if you need the space on the iPhone.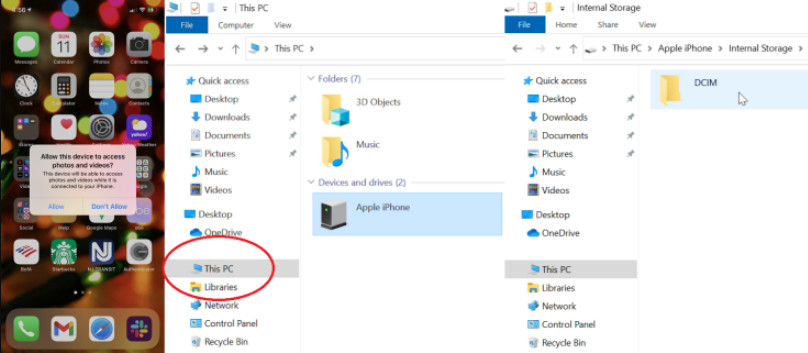 Part 3. Get Photos off iPhone with iCloud/Dropbox/OneDrive etc.
Cloud services are also widely used for getting photos off iPhone. Usually, they offer automated backup of photos and videos on your phone or tablet. For example, when you take a photo on your iPhone, a photo backup will be automatically uploaded to Dropbox and added to Camera Uploads folder. Then you're able to access the photo on Dropbox.com.
Likewise, photos are automatically backed up and synced to the cloud when you're using iCloud, OneDrive or the like. After that, if your iPhone storage is nearly full, you can even delete them on your iPhone as you have a backup on such cloud services. But there is a defect that cloud services usually have a storage space limit for free account. For example, Dropbox has 2GB of free storage. You have to buy extra storage to gain more space.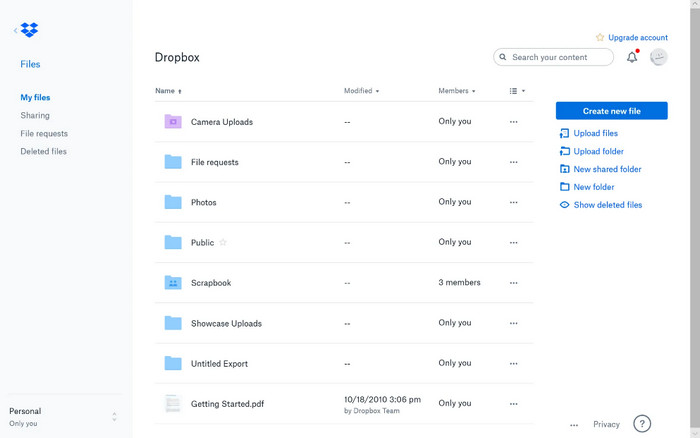 Part 4. Sync iPhone Photos via Airdrop
Airdrop allows users to connect to other iOS or macOS devices instantly in the vicinity. When you're trying to get photos off iPhone to Mac, you need to make sure you've turned on Airdrop both on your iPhone and Mac. Then it's time to transferring photos from iPhone to Mac.
Open the file that you want to AirDrop. If you want to transfer multiple photos or videos, open the Photos app and tap Select to choose all the photos and videos that you want to AirDrop.
Tap the Share button in the lower left.
Choose AirDrop.
Find out the Mac computer name from the menu. The icon will be surrounded by a blue circle with the word Waiting underneath, followed by Sending and then Sent.
Once your photos or videos have been sent, tap Done.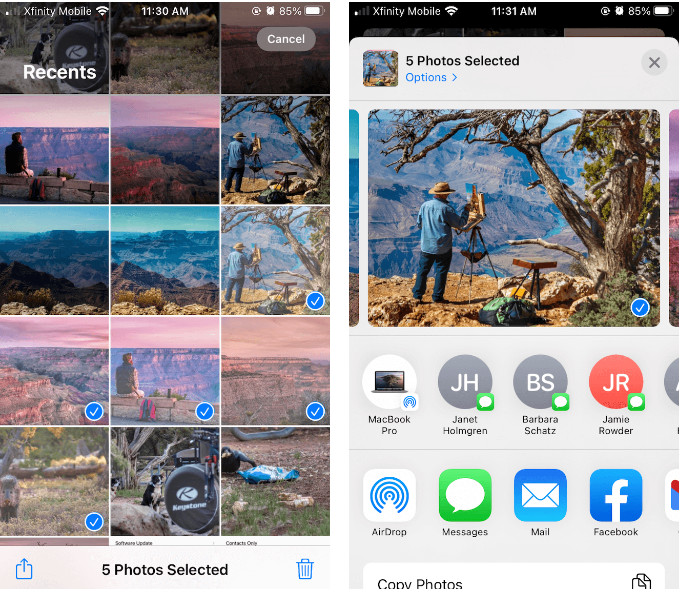 Part 5. Get Photos off iPhone via Social Media or Email Sending
I bet you must have got photos off iPhone through Whatsapp, Facebook or Email sending. It could be the easiest way to get photos off iPhone. By transferring photos by social media or email, you don't have that many complicated steps to go through. Just go into the Photo Gallery or Stream, click the Share button, and pick the service you want to sync photos with. All done. But to some degree, it degrades the photos' quality.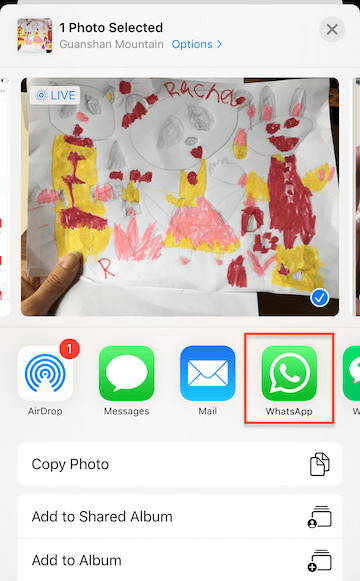 To the Conclusion
Besides the above mentioned, there are also various ways or in other words programs to get photos off iPhone, such as Photos app, iCloud, Windows AutoPlay, iMazing, PhotoSync, iExplorer etc. There is no so called "best way". You can just pick up the most suitable one according to your needs.