5 Best iPhone Photo Manager/Management App & Software Review
To cater for various users on photo management & backup, we will list 5 hand-picked photo managers, both app and software included.
Q: I have about 3,000 photos stored on my smartphone, and an easy-to-use photo manager is so much needed for me to transfer them to computer, spacing up the storage of phone. Who has this mobile photo organizing principle to recommend? Much appreciated!
Eveyone must have taken piles of photos on his/her mobile phone, no lack of many private ones, so managing photos regurlarly is really necessary. This post will round up 5 best iPhone photo manager app/software for your reference.
Free Download the Best Mobile Photo Manager for iPhone
WinX MediaTrans - Best iOS photo manager software free download for Windows (7/8/10/11/) PC and macOS.
Sync a single, multiple or all photos between iDevices and computer;
Create/delete photo album on iPhone or iPad to store images of one kind;
Convert HEIC photos to JPG, JPEG in a bulk with a single click;
Group iPhone photos by year, by month, by day, or others.
Also support managing videos, music, e-books etc.
iPhone Photo Manager List
Top 5 iPhone Photo Manager and and Organizer Software Review
#1. WinX MediaTrans
WinX MediaTrans, the fastest ever image management software, is a new emerging iPhone manager software which can help you view, manage and transfer photos between iDevice and computer efforlessly. It offers multiple photo overview modes in small and big thumbnails by none, date, month, and year, facilitating the batch choosing and photo backup to hard drive, computer, cloud, etc. With nifty interface and intuitive layout, you can easily manage iPhone photos, create or delete photo albums.
The iPhone photo manager software can convert iPhone HEIC photos to JPG format for better compatibility, which is a worth noting feature, compared with other tools. It also acts as powerful video managerand music manager/editor to have you get full control of any media files on your iOS (16 or lower) based handsets, including the latest iPhone 15, iPad Pro.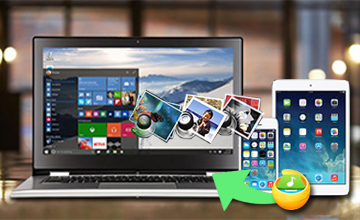 #2. Google Photos
Google Photos is a feature-packed and also the most comprehensive photo manager for iPhone, which can help you upload photos (with little compression) from your iPhone automatically to the unlimited cloud storage, and syncs photos across devices. Photos are safely backed up and well managed so that you can remove them from your iPhone to save storage space. You can search the well-organized images by Google Photos in groups with ease.

The cloud based iPhone photo manager can organize your uploaded iPhone photos by the people, places, and things. Plus, it takes only a few seconds to edit and share them in the browser with a single tap. The service comes with intuitive photo editing tools, allowing you to add filters to images, adjust lighting, to name a few.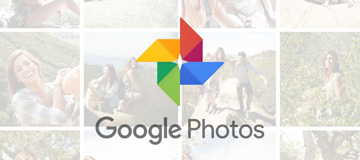 #3. Flickr
Flickr, another image hosting service from Yahoo, describes itself as "the home for all your photos", where you can also upload, access, manage, edit and share the photos as you like. The iPhone photo manager helps group photos into albums by date, topic, event, or others. You can easily search, view, and share photos after grouping them in albums. A single photo can add to multiple albums in this iPhone photo manager app. It's quite easy to add an item or remove it from an album.
Search function is seemingly to be smarter than Google Photos. But the only inferior part is its cloud storage is limited to 1,000GB. If you are a blogger, you must know Flickr is widely used to host pictures embed in the social blogs etc.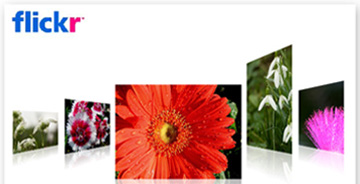 #4. AirDroid
AirDroid is an all-in-one (photo) management software for iPhone capable of wirelessly accessing, controlling and managing the iPhone through a web browser Over-The-Air. Basic features like address book/SMS management, media (photo, video, ringtone) transferring and app upgrade/uninstall are all there. Also some unique capacities spark, for instance making or answering phone call on Mac, remote firing up the web-cam, locating the device on map and more. Newly added AirMirrorlets you handle the iPhone right on the desktop using mouse.
It's easy to figure out how to use the iPhone photo manager app. The latest version fixed the crash on some iPhone models. However, sometimes it doesn't work as expected. The selected zipped photo files could come to larger than the source file size. Some users complained that it cuts off parts of it and places an annoying toolbar at the bottom in full screen.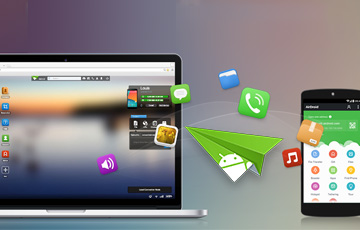 #5. iTools
iTools is the first software especially designed for iOS file management as iTunes replacement. As the one of the best iTunes alternatives, iTools assists you in migrating any photo and other media files, e.g video, music, books, app, contacts, notes from iOS devices to computer and the versa vice, and also between iOS devices smoothly without jailbreak and iTunes. Meanwhile, this enhanced and versatile iDevice manager helper empowers you to make ringtone, explore system file, clean up junk files, carry files as a portable drive, wirelessly manage iDevices and so on.
The latest version of the iPhone photo manager app added support for iOS 17. When using the app, it doesn't stay connected, which is commonly complained. Contact its support if you have any problem.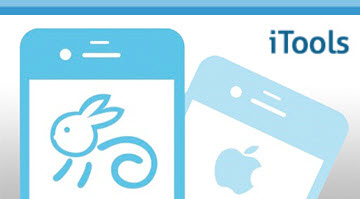 Why A Photo Manager for iPhone Matters?
Mobile phones all tend to take photos with higher quality and resolution 4K, the iPhone 15 Pro has a 48MP Main camera that shows surprising detail. Although the biggest ROM storage can reach up to 128G, and some Android mobiles also support expanding storage with MicroSD card, thousands of photos still make it too crowded together with other (HD or 4K) video clips and music files. As media files pile up, the phone will be running slower and slower. The most important is if the phone get upgraded or crashes all of a sudden, photos may be damaged or lost.
As a result, photo manager app/software is a must-have for all mobile users, be it iOS powered iPhone iPad or Android based phones and tablets. Here we review top 5 incredibly useful programs to help manage and backup all of your memorable photos. WinX MediaTrans is the most recommended iPhone photo manager for its ease of use and flexibility.