MKV Converter - Convert MKV to AVI, MP4, DVD, Blu-ray, M2TS and More
This article pays close attention to video transcoding and conversion between MKV and AVI, MP4, DVD, VOB, Blu-ray, M2TS with MKV Converter software - WinX HD Video Converter Deluxe. With this versatile MKV Converter software, you are allowed to play and watch HD MKV or other videos freely as you please.
Though some models of Blu-ray Player and PS3 console support MKV video, you are not allowed to play and watch Matroska upon your iPod, iPad, iPhone, etc. To enjoy versatile HD MKV video on these devices, you can convert MKV to MP4 (with strictly bound preset settings) which is fully supported by iPod, iPhone, iPad and other devices and players. And some powerful video converters even enable you to directly convert MKV to iPad, iPod, etc.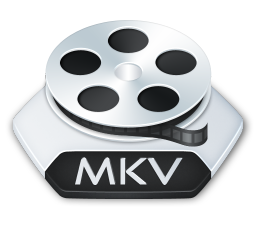 Best MKV Converter for Windows 10, 8.1, 8, 7, XP, etc.
Download the NO. 1 fast MKV converter for Windows with hardware encorder - WinX HD Video Converter Deluxe to convert MKV video to MP4, etc. for playback on more devices.

Basic MKV Knowledge
MKV video is a open source, open standard container format. A MKV file can envelope unlimited streams data into a single file. The extension for a Matroska file containing video is MKV, for audio only MKA, and for subtitles only, MKS. The MKV format has many advantages over competing containers like Microsoft Audio Video Interleave (AVI), Apple QuickTime MOV, Moving Pictures Experts Group (MPEG) and others.
The Main Advantages of MKV Video
1. The first advantage of the MKV format is that it is open source, making the code freely available to developers the all world over, and to the public. Most other container formats contain mostly proprietary code, developed solely by the originating company and licensed parties. Open source programs have an arguably higher potential for more creative solutions and broader implementation.
With installation of free download MKV Codec Pack, you can also play MKV files with Windows Media Player, Windows Media Center, and trace to Windows Media Extenders (like the Xbox 360) and to UPnP devices (like the PlayStation 3). Fortunately, you won't lose any quality when watching MKV files on your PC or through a Windows Media Center extender. >> Best MKV Player
2. MKV is a flexible video format that has quickly become the preferred file extension for high definition video on the Internet. Due to MKV's efficient usage of bandwidth and storage, WebM video also based on MKV structure.
3. It natively supports features like alternate audio tracks, multilingual subtitles and chapter points, as well as rich metadata authoring including cover art, ratings, descriptions and more.
4. An entire CD or DVD can fit inside a single MKV file.