Top 5 Free WebM Players – Best Way to Play WebM Files
WebM format is mainly designed for the web, so most of time you don't need to be concerned about whether the online videos are playable or not as most browsers have a built-in WebM player by default. However, if you meet some offline videos in .webm format on Windows, macOS, iOS or Android, you need WebM player software to help play WebM (VP8/9, AV1, Vorbis/Opus) media successfully.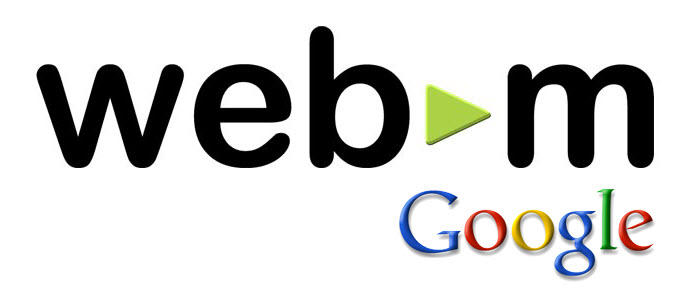 Since first released in 2010 by Google, WebM is always a popular free format for web media though Apple refused to use it. In 2021, Apple starts adding Google WebM video codec in Safari on Mac since macOS Big Sur 11.3 and WebM audio codec in Safari with iOS 15, it seems Apple is a clown as Steve Jobs once said that Google's codec were "a mess". Here, we don't talk about the tensions between the two giants, but give you ways with regard to WebM video playback since WebM is a more popular media format but seldom players support it as of now. So, top 5 WebM file players are selected for you to choose from in case needed.
Part 1. Best 5 Free WebM Players Download for Windows, macOS, iOS, Android
No.1: 5KPlayer
OS: Windows 11/10/8/7, macOS Monterey & earlier
5KPlayer outshines traditional media players for it keeps up with new tech trend and then beefs itself up to support more and more video audio formats. More than a WebM player, it is a multimedia player focusing on SD, HD, and 4K Ultra HD video playback smoothly with the help of Hardware Acceleration technology. You can use it to play any media formats we meet out the market without errors, including WebM (VP8/VP9/AV1), MP4 (H.264/HEVC), MKV, DVD, FLV, AVI, MOV, etc. videos, MP3/AAC/FLAC/WebM (Opus/Vorbis) music and new format like AV1, HDR, 360°, etc. in 360p/480p/720/1080p and even up to 4K/8K.
It can also be used as a web media player to play live videos through M3U8/M3U/.webm links and stream internet radios. In addition to that, online video download, DLNA stream and AirPlay mirroring abilities are also bundled in this WebM video player for various purposes.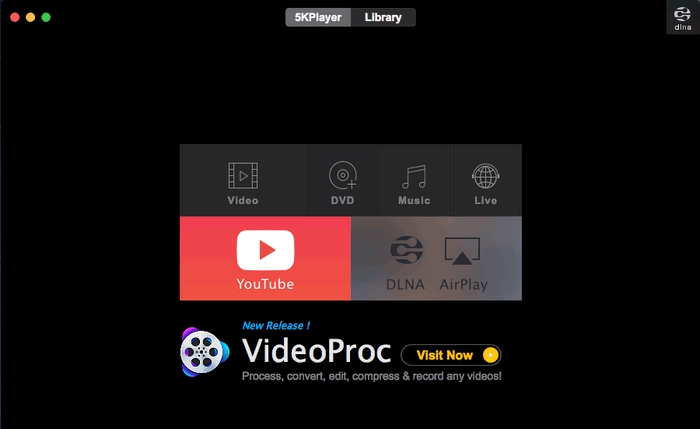 No.2: VLC Media Player
OS: Windows 11/10/8/7, macOS Monterey & earlier, iOS, Android, etc.
As the only media player which reaches over 37 billion downloads, VLC must be the most popular and best WebM Player and multimedia player for most users who already have downloaded it on their devices. VLC, famous for its open source, various OS support and great format compatibilities, now acts as a superb WebM file player to help you play downloaded or recorded WebM videos on Windows, Mac, iPhone, or Android as easy as ABC. Being a multimedia player, it digests any VP8/9 WebM, H.264.HEVC MP4, MKV, DVD or 360-degree videos up to 4K/8K you throw at it.
For advanced or experienced users who are familiar with VLC, he or she can use VLC to stream IPTV, Chromecast or DLNA stream contents to smart TV, download YouTube clips, and convert videos to different formats with pleasure. Bonus features also include video audio loop, frame by frame playback, video rotate, playback speed control, etc.
Related post: How to play WebM files on PC, Mac with VLC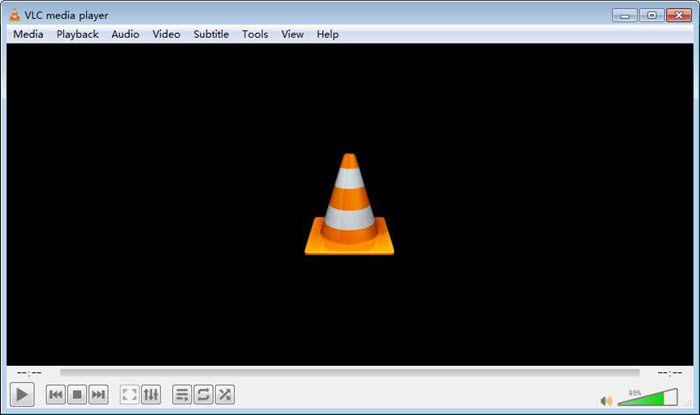 No.3: PotPlayer
OS: Windows 10/8/7/Vista/XP
PotPlayer can be thought as the pro version of KMPlayer that is very suitable for advanced users who prefer discovering new features. Powered by DXVA, CUDA and QuickSync Hardware Acceleration technologies, PotPlayer can be the best free media player with maximum performance to play 4K and even 8K videos out the market as of now. As an innovated and classic multimedia player which follows trends but also keeps good traditions, it adds support for new 360°, 3D, AV1, HDR, HEVC, etc. videos, but also remain good quality when playing traditional MP4, WMV, AVI, MKV, etc. media files.
So, speaking of WebM video playback, it is a piece of cake for PotPlayer. More than a common media player, you can also customize and personalize your PotPlayer to be more functional by changing the default settings.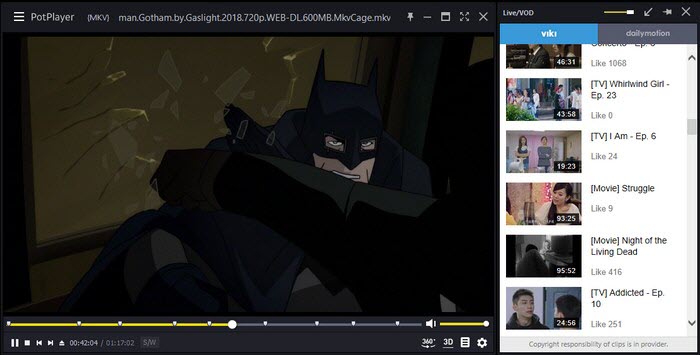 No.4: KMPlayer
OS: Windows 10/8/7, iOS, Android
Recently, KMPlayer product lineup has a big revolution. KMPlayer developer has classified its software into different versions based on users' needs. For Android users, it is able to play real-time videos, create GIFs from favorite clips, crop media to keep the wanted parts, convert video to MP3, customize theme, etc. On iOS, you can create a music playlist, adjust your music effects with a music equalizer, search online video music you want and play media files from cloud. KMPlayer for Windows 64bit should be the best for its excellent performance when playing 4K 60fps videos and even 8K videos.
All in all, so many words here are to explain KMPlayer is a multi-functional WebM player for both WebM file playback and many other intentions. No.5: Media Player Classic
OS: Windows® XP Service Pack 3, Vista, 7, 8, 8.1 and 10, both 32-bit (x86) and 64-bit (x64)
From WebMProject organization, Media Player Classic is officially suggested to play WebM files though it has stopped development since 2017. As is well-known, MPC-HC is an extremely light-weight and open-source media player for Windows computer that it supports all common video and audio file formats including WebM (VP8/9) for playback. As a clean and free WebM player, you can feel safe to use it without worrying spyware, advertisements, or any virus.
However, as an outdated media player, playing WebM video encoded with AV1 won't be available. And newer coding formats like HEVC, VVC, ProRes, etc. will not be supported by it neither.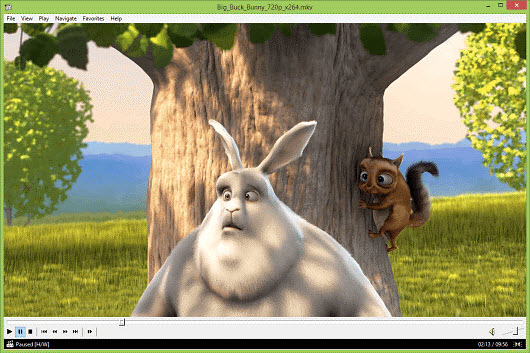 Part 2. How to Play WebM Files on Windows/Mac, iOS/Android & Online?
1. Play WebM files on PC/Mac. As you have found a proper WebM format player, you can simply drag and drop your WebM video to it to play without errors. Besides simple playing, a good WebM video player can also allow you to control the video playback like rotate video, speed up/slow down video, cut, bookmark time point, add subtitles, etc. Note, if your current media player can't play WebM files, you can also use a video converter like Free Video Converter to convert WebM to a more common video format to be played.
2. Play WebM videos on iOS/Android. No matter WebM videos stored locally or on the Internet, you can directly play WebM files on all Android devices that have Android 2.3 Ginerbread or later version. In like manner, you can play both WebM video (VP8/9) and audio (Opus/Vorbis) since iOS 15. But in earlier version of iOS, you need to first convert video format and then play WebM on iPhone or iPad.
3. Play WebM media online. WebM is widely used by YouTube and many other websites, and WebM video plays directly in web browser using HTML5 with no plug-ins needed. Currently, all following popular web browsers support WebM video streaming without any third-party help.
Mozilla Firefox 4 and later
Opera 10.60 and later
Google Chrome 6 and later
Microsoft Internet Explorer 9 and later (requires WebM MF components)
Part 3. FAQs about WebM
1. What is WebM Format Video?
Google created royalty-free WebM media format in 2010 that can preserve quality while minimizing file size for smoother HTML5 video and HTML5 audio. It is a container format for VP8/VP9/AVI video and Vorbis/Opus audio. Now, most video streaming sites like YouTube, popular browsers, content providers favor WebM format for online videos. Even Apple starts adding WebM video and audio codec in Safari on macOS Big Sur and in iOS 15.
2. How do I play a WebM file?
Now, you can directly play WebM HTML5 videos on Chrome, Firefox, Opera, IE and Safari without downloading any plug-ins. For offline WebM playback on Windows and Mac, you need a WebM player to offer help, and examples include 5KPlayer, VLC, PotPlayer, KMPlayer, MPC-HC, etc.
3. Is WebM better than MP4?
Both WebM and MP4 video formats are good. MP4 is the most popular video format that has become a standard supported by nearly all media players, editing software, video streaming platforms, cameras, etc. And WebM is an open-source alternative to MP4 which specially designed for Internet HTML5 videos.
4. Can VLC play WebM files?
Yes. VLC can play WebM video files. From the very beginning, VLC added WebM support to web media files playback.
5. Will Windows Media Player play WebM files?
Windows Media Player on Windows 10 will play WebM videos by default. For Windows Media Player 12 on Windows 7 or 8, you should install the WebM Media Foundation Components. For earlier versions of Windows Media Player, WebM DirectShow filters and Vorbis audio filters are needed. Otherwise, you need to convert WebM to MP4 with a video converter for Windows Media Player to play successfully.