[Fixed] WebM Not Playing on iPhone, Android, Safari, Chrome, etc.
Now we see more and more high-quality videos come in the WebM format, especially those on the internet. However, WebM is far less compatible than H.264 on various devices and platforms. Therefore, chances are that the WebM video won't play on iOS, Android, Chrome, Safari browsers, etc., or unresponsive playback or freezes. What to do when WebM is not playing or showing up errors? Check fixes below.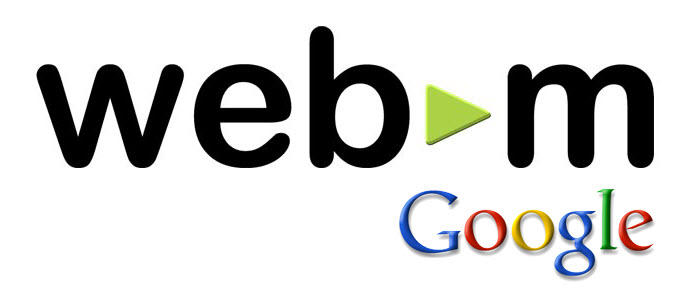 WebM is a 100% open and royalty-free media file format. As it provides excellent quality and effortless playback, videos in WebM are perfect for online streaming as well as machines with low technical characteristics.
* Video codecs supported by WebM: VP8, VP9, and AV1
* Audio codecs supported by WebM: Vorbis and Opus audio codecs
* Browser compatibility: Chrome 6, Edge 17 (desktop only), Firefox 4, Opera 10.6, Safari 14.1 (macOS), Safari 15 (iOS).
Convert WebM (VP8, VP9, AV1) to H.264 to Fix All WebM Playback Issues
WinX HD Video Converter Deluxe can easily decode WebM videos and re-encode to H.264, H.265, MPEG4, MP4, AVI, MOV, iPhone, iPad, Android, TV, and 370+ profiles. It handles WebM videos in VP8, VP9, AV1 HD, 4K fast with Intel, Nvidia, and AMD GPU acceleration.
Fixes to WebM Not Working on iPhone, Android, Safari, Chrome, etc.
1. Update your Safari
While many web browsers such as Chrome, Edge, Firefox, and Opera have included built-in support for the WebM format for some time now, Apple has never added WebM support to Safari until macOS Big Sur and iOS 15. Since Google YouTube streams 4K videos in WebM VP9 codec, the lack of WebM support has kept iPhones, iPads and Apple TVs stuck on 1080p when viewing YouTube videos. Therefore, when you can't open WebM files on Safari but can watch them on Chrome or other browsers, make sure you're running the correct Safari version.
2. WebM not playing on iPhone iPad
While OS 15 has added support for the WebM audio codec in the Safari app, you still can't play WebM videos on iPhone or iPad's media player directly. To play WebM videos on iDevices, you need to convert WebM to a format supported by iPhone iPad, such as H.264. Use a third-party converter like Handbrake or WinX Video Converter. They can easily convert WebM in HD, 4K to H.264 or other formats for playback on iPhone, iPad, and other devices.
3. Check the MIME type
If the WebM files are not working or showing up in Safari, Chrome, Firefox, and all your browsers, especially when there is an error message related to the MIME type, you need to check if the server is sending the correct MIME type when displaying the WebM videos. MIME type is used to tell the web servers or applications how to process the media type. Wrong MIME type will result in WebM not playing errors in Chrome, Safari, Firefox, etc. To check the MIME type:
In Firefox: Load the file and go to Tools > Page Info to get the content type for the page you accessed. You can also go to Tools > Web Developer > Network.
In Chrome: Load the file and go to View > Developer > Developer Tools and choose the Network tab.
Under headers look for Content-Type and it will report the content type of the resource. The MIME type for WebM should be "video/webm".
4. Download DirectShow filters
When you play WebM on Windows without installing third-party tools, you will see errors reminding you that the WebM extension is not recognized or the codec is not supported. Windows Media Player doesn't support WebM out of the box. But with the WebM Project DirectShow Filters package ("webmdshow"), you can fix the WebM not working errors on WMP. The webmdshow is provided by the WebM Project to play VP8 and VP9 WebM files on Windows Media Players and other applications using the DirectShow framewrok.
5. Check the hardware
WebM supports codecs VP8, VP9, and AV1, all of the highly-compressed codecs require a large amount of resources to decode. Without direct hardware support, the WebM decoding will lead to high CPU/RAM usage, low battery life, and on older CPUs, freezing and choppy WebM video playback. On low-end computers, you may disable VP9 when hardware acceleration is not available. That also means you can't access 4K videos on YouTube which mainly use the VP9 video decoder.
You may also interested in: How to open WebM files on PC, Mac, iPhone >>