What is WebM Video Format and is WebM Better than MP4?
You may have noticed that many videos online, like YouTube videos, come in the format WebM. What is WebM video format? Is WebM a better format than MP4? The WebM format is an open-source, royalty-free alternative to other video formats (in particular the patented H.264 and H.265 standards.). It is designed mainly for use on the Internet for sites operating in HTML5. But what is the advantages of WebM and when should you use WebM over MP4? All answers are here.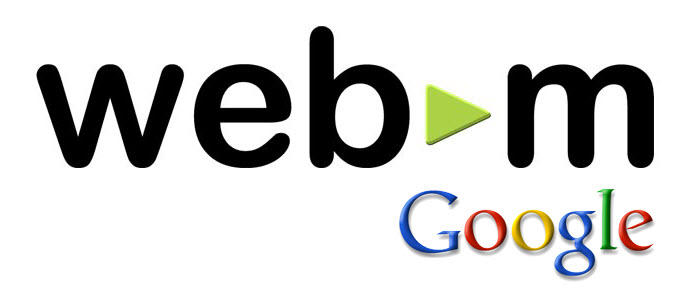 Encode WebM Format and Convert WebM to MP4
WinX HD Video Converter Deluxe is the best WebM video converter for You. It's able to not only convert WebM videos to MP4 or other formats, but also convert other videos to WebM VP8, VP9, MP4 H.264, H.265, MOV, AVI, FLV, WMV, 320+ formats and 420+ profiles for YouTube, web, mobiles, etc. Full GPU acceleration of Intel, AMD, and Nvidia is supported to convert WebM to MP4 at fast speed.
What is WebM Video Format?
WebM is an open, royalty-free format designed for sharing video on the web. WebM uses a container structure based on the Matroska MKV video format. WebM files consist of video streams compressed using a VP8, VP9, or AV1 codec and audio streams compressed with either the Vorbis or Opus audio codec.
What is WebM used for?
With codec VP8 and VP9, WebM can provide a fairly high compression ratio without needing a lot of computing power during decompression. Therefore, WebM is widely used for video streaming over the Internet on any devices from desktop computers to tablets and smartphones.
Most web browsers such as Mozilla Firefox, Google Chrome, Opera, and Edge have built-in support for WebM format. And it is supported by Internet Explorer and Safari with third-party WebM plug-in. More importantly, WebM format is used by YouTube for all of its videos from 360P up to high resolutions and YouTube will convert all uploaded videos to WebM format on most major web browsers. Newer Android OS can also play WebM videos. Other programs that support WebM files including Skype, ooVoo, CoreCodec, Grab Media, Sorenson media, Tixeo soft, Ffmpeg, Adobe Flash Player, and many others.
Advantages of WebM
Why is WebM format important? What are the benefits when you use WebM?
WebM is an open and free video format under a BSD-style license.
WebM is optimized for web. VP8 and VP9 are able to deliver high-quality real-time video on virtually all devices with varying processing and bandwidth conditions. The high-efficiency bandwidth usage can reduce the file size and speed up video streaming over the internet. 
WebM is a simple container format. WebM format supports VP8/VP9 video and Vorbis/Opus audio only to avoid any confusion. Users don't worry about the codec stuff with WebM. Meanwhile, VP8/VP9 also makes it easy to produce high-quality results with comparatively little manual tuning in an encoder.
WebM is high-quality video format. Both VP8 and VP9 can support extremely high resolutions.
Is WebM Better than MP4?
While Google is trying at all costs to impose the royalty-free WebM format, other big players like Apple or Microsoft are sticking to formats like MP4. Patents aside, what is the difference between WebM and MP4. Which is better? As both WebM and MP4 are only container formats, the comparison will take place between codecs VP8/9 and H.264/H.265. (check the detailed WebM vs MP4 comparison)
Video quality: In terms of quality and compression rate, VP8 is comparable to AVC. The encoding and decoding performance of VP9 is comparable to or slightly faster than that of AVC, but with better quality. VP9's encoded video quality is comparable to that of HEVC at similar bit rates.
File size: H.264 is famous for providing relatively small size with good quality. H.265 has 50% higher efficiency than H.264. While VP8 and VP9 are designed for streaming applications with small size. So the difference between MP4 and WebM formats in file size is not that significant. However, WebM files tend to be a bit smaller than MP4 files. But you'd better convert WebM to MP4 in case of playing downloaded WebM file on your mobile or PC.
Hardware support: A wide range of chips, architectures, CPUs, GPUs and SoCs provide hardware acceleration for both VP9/8 and H.264/265. However, VP9 hardware-accelerated encoding is supported by less hardware.
| | | |
| --- | --- | --- |
| | WebM | MP4 |
| Codecs | VP8, VP9, Vorbis, Opus | AVC (H.264), HEVC (H.265), MPEG-4, AAC, MP3 |
| Quality | Good quality | Better quality |
| File size | Small files | Larger files |
| Prevalence | Mainly supported by Google | Very common |
| Patents | Open source | Licensable |
How to Convert WebM Videos?
If you have WebM videos and want to play on mobile devices exepct Android, you can convert WebM videos to MP4 or other formats. And you may also want to encode videos to WebM format for faster streaming on YouTube and other websites. You will need a video converter. WinX HD Video Converter Deluxe makes it easy for you. To convert WebM videos, you need only 3 clicks!
Free download the WebM video converter on your computer based on the system (Windows version or macOS version)
Run the converter and click the + icon on the interface to load the WebM video or other video.
Select an output format from the pop-up window. To convert WebM to MP4, choose General Profiles and select MP4.
Click Run and wait.