Download VP9 VP10/AV1 Codec on Windows 10? - WinXDVD
Download the Best Free Video Codec for VP9/VP10 Video Decoding or UHD Video Compression
Theoretically speaking, VP9/VP10 and the AV1 codec are used for encode/decode videos. that process is what we normally called for "compressing" & "playing" videos. as well as compress or decompress VP9/VP10 and AV1 codec video. It can be an encoder for compression only or decoder for decompression only. With a VP9 VP10 codec, people can create a 4K/8K UHD video or convert the videos to more compatible formats for playing on any computers or devices.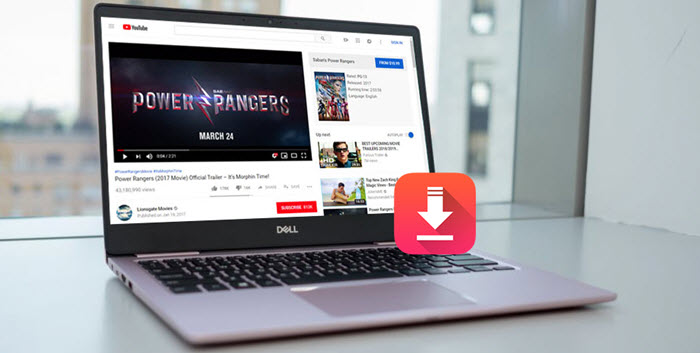 The Best & Fastest H.264 Encoder and Decoder
Decode VP9 WebM & HEVC/H.265 videos to MPEG-4, H.264, AAC, AVI, WMV, etc.
Reduce 4K/8K videos with VP9/VP10 codecs at great compression rate.
Convert incompatible videos for different devices and players.
Content
Part 1: What Is VP9 and VP10 Codec?
Following the predecessor VP8, VP9 is designed to contend against MPEG's High Efficiency Video Coding (HEVC/H.265). Currently, people have increasing interests in VP9 and are looking for VP9 codec download, not only because it is a new open (and royalty free) codec with decent software and hardware support, but also for its following superiorities:
VP9 can reduce the bitrate and file size (by making individual pixels bigger). VP9 codec was developed with the intention of reducing bitrate by 50% compared to VP8, while having the same video quality. >> How to compress a video
Google has built VP9 support into its popular video platform, YouTube. More accurately, VP9 was mainly used on YouTube.
85% of the browser market supporting VP9 (however, Apple's Safari does NOT). Surely, the widely used Google Chrome browser supports VP9.
Encoding.com supports VP9 VP10 video encoding.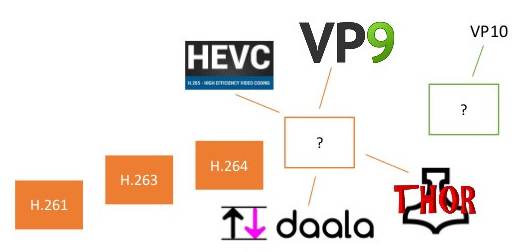 VP9 and HEVC/H.265: H.265 and VP9 support 8K content; H.265 has higher image quality while VP9 is more reliable for streaming. VP9 can take 4×4, 8x8, 16x16 and 64×64 square superblocks, but unlike H.265 these don't need to be square so it can sample 64×32 or 4×8 blocks for greater efficiency.
VP9 and H.264: VP9 is a triumphant alternative to H.264.
VP9 and WebM: Usually, VP9 is contained and packed by WebM format, with the file extension .webm.
The Features of VP9 Video
Promising: The trend of VP9 video and codec is believed promising. Its video compression technology is up to 2X over H.264 or VP8 and is purported to kill H.265.
Ultra-high definition (UHD) video: Similar to HEVC codec, when mentioning VP9, we will naturally relate it to ultra-high definition (UHD) video, for example, 4K video. Both HEVC/H.265 and VP9 codecs are UHD codecs.
Lossless compression: If you need a lossless encoding, VP9 is a solid choice. It ensure lossless encoding by transmitting at the lowest quantization level (q index 0) an additional 4×4-block encoded Walsh–Hadamard transformed (WHT) residue signal.
HDR video supported: VP9 supports HDR video using Hybrid Log-Gamma (HLG) and Perceptual Quantizer (PQ).
What Is VP10, AV1 Codec? VP10 Codec was called Google's next generation codec with its initial specifications being published, but months ago, Google canceled it and formed the Alliance for Open Media (AOMedia), more specifically, Open Media's AOMedia Video 1 (AV1) codec. So it is bold to say, AV1 is VP10.
Part 2: How and Where to Download VP9/VP10/AV1/H265 Codec, Encoder or Decoder?
• Download VP9/VP10 Codec: Now, vp9 codec can only be downloaded from the WebM project website: http://www.webmproject.org/code/.
• Download VP9/VP10 encoder: You are supposed to be able to encode WebM with VP9 video codec and Vorbis audio codec by SUPER standing for Simplified Universal Player Encoder and Renderer, with the help of encoding tools like FFmpeg, MEncoder, MPlayer, x264, MusePack, Monkey's audio, Shorten audio, TAK audio, True audio, WavPack, the libavcodec library and the theora/vorbis RealProducer's plugIn.
• Download VP9/VP10/AV1 decoder: It is hard to find a free yet great VP9 decoder, and WinX Video Converter is an optimum selection. It can decode VP9 WebM or HEVC H.265 video to MP4 (MPEG-4, H.264, AVC), AVI, WMV, FLV, MOV, M2TS and any video format in any resolution and aspect ratio.
Part 3: Do I Need to Worry about VP9/AV1's Format Support?
With the popularity of 4K Ultra HD videos, it's very likely that most devices you buy in the future will support VP9 and AV1 formats. (FYI, 'Daala', a third format is also in the pipeline at the same time). But taking HEVC support enabling as an example, in order to ship a product with HEVC support, people need to acquire licenses from at least four patent pools (MPEG LA, HEVC Advance, Technicolor, and Velos Media). Therefore, it is hard to predict when the day of wide VP9 AV1 support is bound to come.
To make all their HEVC/H.265, VP9 and other 4K videos more widely accepted, people are now geared to download and install an all-in-one video converter on their Windows PC to:
• Convert VP9 WebM video to MP4, AVI, FLV, MOV, WMV or other format that is more compatible.
In addition to the format compatibility itself, video compression is another factor to consider. A tiny increase in video compression can result in major improvement in user experience and huge cost savings. Bulky file size is always annoying, that's why the UHD videos are not welcome in most cases, especially when being played back on mobile devices. Under the circumstances, people are seeking for high video compression solution and some have satisfactorily taken advantage of an HD video converter with high video compression rate and leading fast re-encoding speed, to:
• Compress 8K to 4K, 4K to 1080p and the like, reduce file size, lower the video resolutions to fit iPhone, iPad, Android and most portable device or to upload videos to YouTube, share videos with friends via Whatsapp, Facebook, etc.