Free eBooks Download | How to Download Free eBooks PDF EPUB TXT MOBI
eBook transfer

eBooks download free

Posted by Estrella H.| Last Updated: Jun. 26, 2017

"I would never read a book if it were possible for me to talk half an hour with the man who wrote it," President Woodrow Wilson said. Fat chance of that, right? As we all know, one of the easiest way to live a thousand lives before you die is to read. Turn off your video or game, pick up a book or eBook, stop phubbing and take a chicken soup for your soul. Hardcover books are good for reading at home or in a library while eBooks excels in convenience. But the question is: where and how to download free eBooks? Surely, we have the answers. You will see lists of top 100 eBooks in Kindle/iBook, top free eBook download sites and apps, top eBook readers, and most of all, an eBook manager to solve all eBook format compatibility issues.
How do you convert EPUB eBooks for Kindle, iBooks, Android?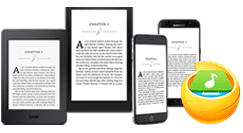 Fast convert EPUB files to PDF/TXT/HTML format.
Sync eBooks/audiobooks between PC and iDevice.
Transfer photo/music/videos/ringtones to iPhone.
Where and How Can You Download Free eBooks?
"Where can I download free e-book novels? What is the best free ebook download site to get online PDF or EPUB versions of books? I want them to be absolutely free with no sign ups." We've listed five ways to help you on free eBooks downloading, some of which you may have tried but got nothing, out of the lack of sources. For those strictly copyright protected contents, sometimes you can get them with only $0.99/$1.99 or so, almost free. Pay close attention to Kindle or iBooks' discount offer.
Best eBook Manager - Add EPUB/Mobi Books to iPhone iPad Kindle
1. How to view EPUB/PDF eBooks after free download on iPhone? Normally, you can tap the file, then the up arrow button, choose "Open in...", and select a reader app to open it. Just remember to open .mobi with Kindle app for iPhone (download it right now if you don't have) and select iBooks for EPUB files. If you are adding PDF ebooks, then both of the two apps will work.
2. How to put EPUB/PDF/MP3 eBooks on iPhone iPad after free download on PC? Of course, iTunes can help you, which however might be a little twisted. Those who are dying for an iTunes alternative could give WinX MediaTrans a try, which enables users to add eBooks from computer to iPhone iPad, export eBook files from iDevice to PC, delete iPhone eBooks on PC, etc. | how to transfer eBooks after free download >>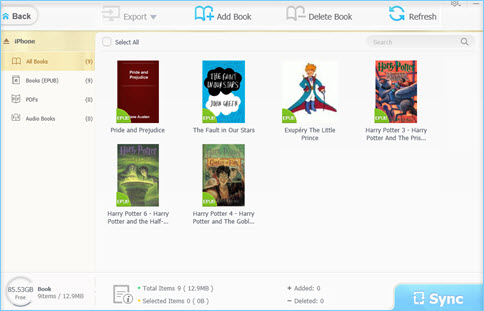 Besides being an eBook manager, WinX MediaTrans is also designed for syncing other media files. Firstly you can freely transfer photo, video, music, ringtone, etc between iPhone iPad iPod and computer. Then create music playlist, edit info, custom ringtone, etc. what's more, it will auto change video/audio format to solve compatibility issues and help remove DRM.
How to Transfer EPUB eBooks to iPhone?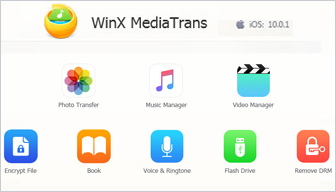 Step 1: Download WinX MediaTrans and get it installed.
Step 2: Free download eBooks in e.g. EPUB on your computer.
Step 3: Connect iPhone with PC through a USB cable and open the eBook manager.
Step 4: Click "Book" icon on the main interface to go into the Book managing part.
Step 5: To transfer eBooks from PC to iPhone, click "Add Book", load your free eBook downloads (EPUB/PDFD) or audio books (MP3), and click "Open" to move on. Then tap "Sync" to finish your last step. Seconds later you will see the eBook in your iBooks app on iPhone.

"I love reading .epub files with iBooks. I've recently purchased a Kindle. Can I view EPUB books on my Kindle? "
It is possible that you want to read your free EPUB downloads on Kindle and there is no source of Mobi versions. What to do with that? Simply convert EPUB to PDF/Mobi/TXT with WinX MediaTrans by clicking the dropdown menu of "Export" button. FYI, iBooks only supports eBooks in EPUB and PDF, while Kindle cannot read EPUB but supports Mobi.
Top eBook Reader Apps for iOS/Android
Free: iBooks, Kindle for iPhone, Nook, Google Play Books, Overdrive, Kobo
Paid: Scribd ($8.99/month), Bookari, Marvin (iOS only)
Still have some trouble about free eBooks download and how to transfer eBooks? Please feel free to Mail Us >>