[Solved] How to Fix Windows 10/11 Errors – Help Tips for Various Windows 10/11 Error Codes
This is a specific help page for solving Windows 10 errors during installation, backup, activation, update, etc.
Given the staggering numbers of Windows 10 installation errors, there is bound to be a big and urgent demand for answers of various mind-bending Windows 10 puzzles. So we do all the work of data collections and tests to ensure you will find the very solution for your specific Windows 10 errors, ranging from "Windows 10 won't install from USB/DVD on Windows 7/8/XP" to "Windows 10 app won't run". All of Windows 10 errors and relevant solutions are outlined as follows:

[Updated!] Windows 11 arrived on October 5, 2021. If you are ready to upgrade to Windows 11, click here to learn more about all Windows 11 update tips and problems.
Take in New Info about Windows 10/11
You shouldn't get bummed out if Windows 10 won't install correctly on your PCs, phones or tablets, while your info has not been updated yet. Check out the latest news of Microsoft Windows 10 before you get into steps for fixing Windows 10 errors:
Windows 10 has been updated to version 1909 on November 12, 2019. The November 2019 Update brings these features: quickly create an event directly from the Calendar flyout on the Taskbar; better manage notifications, including a new button at the top of the Action Center and the ability to sort notifications by most recently shown; integrate OneDrive content online with traditional indexed results in the File Explorer search box; the navigation pane on the Start menu now expands when you hover over it with your mouse to better inform where clicking goes; your voice can be used to activate third-party digital assistants from the Lock screen.
Windows 10, despite of years of improvement, still has some errors. Keep searching for Windows 10 errors' solutions in this page if you're stuck with some of them.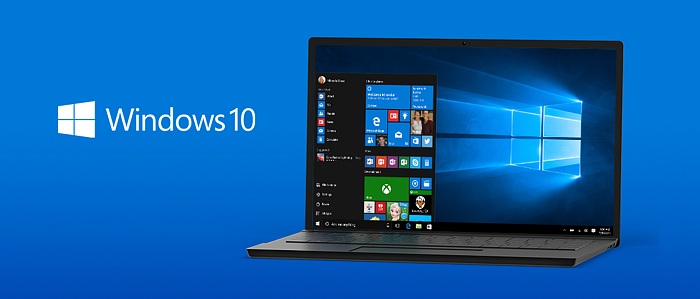 [Windows 10/11 Compatible] Best DVD Ripper Software
Rip any movie DVDs to Windows 10 PC, Windows 10 for phones/tablets, Apple iPhone, iPad, TV, Android, PS3/4, etc with high quality rapidly in only 3 steps with WinX DVD Ripper. Free download to have a try!
[Solutions] Windows 10 Won't Install Errors
How to fix Windows 10 error code 0x0000005D?
No matter you are trying to install Windows 10 64bit/32bit on a PC/laptop running Windows 7/8/8.1 32 bit/64 bit, the solution to get away from the error 0x0000005D is to change Version in Basic to Windows 8.1 (64 bit), which works for most people.
[Solutions] Windows 10 Won't Install/Boot from USB ISO - Error Code 0x80070570
1. Maybe you didn't get a good copy of the Windows 10 ISO file, which will result in error code 0x80070570.
2. Have no idea about how to install Windows 10 from USB ISO with no errors? Follow the next steps:
1) Download ISO files from Microsoft Windows official page;
2) Create a bootable USB with the tool: http://www.microsoftstore.com/store/msusa/html/pbPage.Help_Win7_usbdvd_dwnTool;
3) Convert the ISO file to your USB drive;
4) Double click setup.exe and then follow the installing wizard (this may take you a couple of hours, so wait patiently).
Product key: NKJFK-GPHP7-G8C3J-P6JXR-HQRJR
3. Remove all USB devices, and try to use a cable instead of wireless network.
4. Try to download the Windows 10 TP ISO from different browsers.
5. Re-download the ISO file as you copy the file to USB.
6. Transfer Windows 10 ISO onto a DVD via a DVD burner, if Windows 10 installation still has errors after steps above.
>> More Help Tips for Windows 10 Install Problems
[Solutions] Windows 10 Store Problems - Won't Update on PC/Surface
Method One
For auto install updates is disabled in Build 9926, the easiest way to fix "Windows 10 Store won't update" is to open a command prompt as admin and add this: reg add "HKLM\SOFTWARE\Microsoft\Windows\CurrentVersion\WindowsStore\WindowsUpdate" /v AutoDownload /t REG_DWORD /d 4 /f (works for most people).
Method Two
The same issue can be fixed by changing from Region format "Norwegian, Bokmål" to "English, United States" by going to the Control Panel -> Region -> Format (drop-down):"English (United States)" -> OK -> reboot -> start Store again, and the update has been downloaded and installed.
[Solutions] Windows 10 Apps Won't Run/Open
If you've successfully installed Windows 10 but find that some apps work while some others don't, the fix could be as easy as choosing software fully compatible with Windows 10, registering app, using Windows 10 Store, contacting with app developer, etc.
Q - "After upgrade to Windows 10, I can't watch a video over 420p on YouTube on any browser. It goes all glitchy and bugged. There is no sound or the sounds don't match up with anything and there is an awful lot of distortion. Now I'm looking for a free YouTube downloader for Windows 10 to have a test."
A: "YouTube has no sound" problem on Windows 10 can be solved by adjusting sound settings, changing sound card, re-installing Adobe Flash Player for Windows 10, etc (more detailed YouTube error help and tips), or downloading YouTube movie/music video directly by using free and clean YouTube video downloader.
Also see: Windows 10 No Sound or Audio Fading Error, Ogg not playing in Windows 10 v1903
[Windows 10 Compatible] Best Free YouTube Downloader
Free download YouTube music/movie videos to Windows 10 PC, Windows 10 for phones and tablets, Apple iPhone, iPad, TV, Android,etc at ultrafast speed with WinX Downloader. Free download to have a try!
[Solutions] Spotify for Phones Not Working Properly on WP10
1. Make sure that Spotify (or other music/movie apps) supports Windows 10;
2. After installing Windows 10 for phone, reset your mobile and then install Spotify;
3. Run Storage Sense and check out if available free space is big enough on your Windows 10 phone or tablet;
4. Go get a reinstalling;
5. Microsoft team is still working on this problem and there will be no fix or support from Spotify until the Windows 10 final version releases;
[Solutions] Windows 10 for Phones Errors
1. Can't open downloaded Windows 10 - error 8018830f
Q - "My Lumia 620 has an available amber update, but it seems that Lumia cannot open the update after it was downloaded. I get the error message 8018830f. I tried to reboot my phone to factory settings, but I still get the error message."
Solved by: Go to Settings on your Lumia -> choose Language+region -> tap Language -> select a new language -> download the language pack -> restart your phone -> go to Settings -> click Phone updates.
2. For apps not working on Windows 10 for phones:
* Go to Settings -> about -> more info -> check out if the app on your phone is up to date;
* Make sure where the app is installed, in a SD card or in the phone local memory -> format the SD/use a new SD/use recovery tool;
* If nothing mentioned above works, try hard reset.