[Solved] Cortana Not Working/Can't Speak/Listen Errors
Detailed Guide for Cortana Not Working Errors, Speech Issues in PC Build or the Final Version, Can't Listen Errors, etc.
Q - "Cortana error: I'm afraid I'm not available to help in your location"
- "I'm sorry, but I can't speak your language"
- "Cortana can hear me, but she won't speak to me"
The bad news is free upgrade of Windows 10 is offline, while good one is you will never have Cortana errors. Cortana, a digital intelligent personal assistant developed for Windows Phone 8.1 and coming with Windows 10, is similar to Apple's Siri in many ways. And its lately update adds support for handwriting recognition. As to which is smarter of Cortana vs Siri, it depends on your test result. Now Windows 10 has been out here, but the truth is Windows 10 problems won't stop popping up, and neither will Cortana not working errors. Here we put easy solutions for how to fix "Cortana can't speak/hear" issues at your fingertips.
Related: Tips Page for All Windows 10 Errors | Windows 10 Compatibility Issues | Windows 10 Security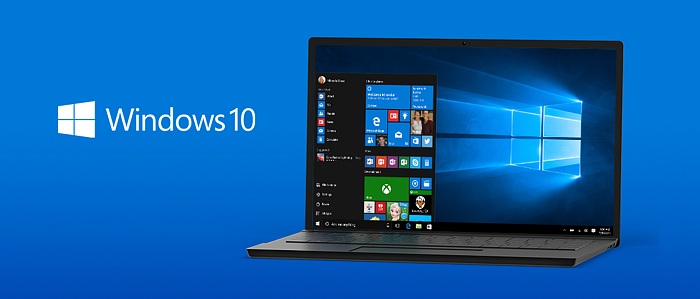 How to Make Requests to Avoid Cortana Errors:
In a word, to issue one shot command at a time with no waiting period should be the logic to prevent normal Cortana not working errors. For example:
Hey Cortana play music - I'd rather not
Hey Cortana find best Christmas movies – the result may be a list of relevant web pages, such as Christmas movies on YouTube Netflix Hallmark
Hey Cortana which is best Windows 10 DVD ripper – we do not try this one, but if you wanna know, WinX DVD Ripper Platinum would be our suggestion.
Best DVD Ripper Software for Windows 10/8/7 - WinX DVD Ripper Platinum
WinX DVD Ripper Platinum is the best Windows 10 DVD ripper to rip any movie DVDs to MP4/AVI/WMV/MPEG, iPhone, iPad, Android, WP 8/10, PS3/4, Xbox with high quality in only 3 steps.
How to Fix Cortana Can't Listen Errors
If you receive the message "Cortana can't listen right now. Error code: 0x80070102" on currently available Windows 10 Builds, follow the next steps to solve it:
1. Make sure your microphone of PC/phone is working, by saying something to see if the meter goes up or recording an audio, etc;
2. Restart your Windows 10 PC or mobile to have a try;
3. Change language settings: go to Settings -> time and languages -> region and language -> English -> tap Options -> download -> restart the system after installing;
4. Also the "Cortana can't hear errors" on Windows 10 for phone has been successfully solved by going to Settings -> Speech -> turning off Read Aloud Incoming Text Messages -> checking Improve Recognition for Non-Native Speakers -> restarting your phone.
How to Fix "Cortana Can't Speak Your Language" Errors
If you try to make Cortana work out of USA, such as in India, Canada, etc, only to get Cortana error messages "I'm afraid I'm not available to help in your location" or "I'm sorry, but I can't speak your language", what should you do? Mostly, setting English as the display language and changing region from India/Canada to United States would solve the Cortana language/location errors. | Does Cortana Support Germany in WP 10?
1. Go to Start menu and open the Control Panel;
2. Choose Clock, Region and Language -> click on Change display language -> select English (United States);
3. Select Region and set United States as the default country in the dropdown list.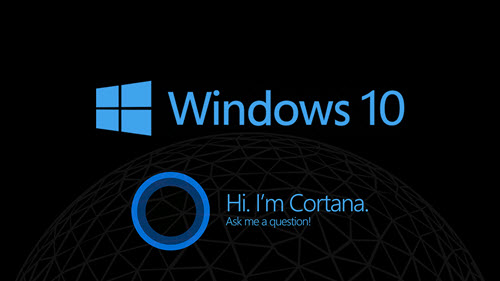 How to Fix Cortana Can Hear but Won't Talk Error
People who have installed Windows 10 Insider Preview Build 10074, 10122, 10125 on Windows 7/8 may meet with Cortana speech error, which is factored in the top 3 Cortana not working issues caused by a bug. If Cortana can hear you and execute your commands but never talks to you, or gives you the notes "something went wrong", "can't connect", etc, try the following to fix it:
1. Hit Ctrl + Shift + Esc to open the task manager. Ctrl + Alt + Del followed by tapping Start Task Manager works too;
2. Click More Details -> find Search in the Background Processes list -> right click Search and choose End Process -> several minutes later, speak to Cortana to check if the "Cortana can hear but won't talk" error has been fixed or not;
3. Match the recognizer language with the language of your user interface. If it does match, then change region/language from US/EN to one of the others and then set it back.
Windows 10 has been released on July 29, 2015. "Cortana won't listen/speak" errors maybe completely fixed or there may be new Cortana errors. If the above tips do not solve your Cortana errors, go to Windows forum to post your issues and get help.
If you need a best DVD ripper for Windows 10 to backup DVD movies to Windows Phone/Surface, iPhone, iPad, Android, etc, go to WinX DVD Ripper Platinum.