Windows 10 Security - How to Keep Windows 10 Safe from Virus, Hackers
Everything you need to know about Windows 10 security!
Windows 10 has offered a slew of advanced features. However, that's not the whole story. In fact, Windows 10 users are also plagued by various security issues. For example, in January 2020, the National Security Agency (NSA) discovered and reported a security vulnerability in Windows 10 that may leave over 900 million PCs vulnerable to attack. Is Windows 10 safe to use and whether Windows 10 antivirus software is available to safeguard the new system. Windows 10 is reported to be the most secure Windows OS ever. Read on to see what Microsoft has done for Windows 10 security, and what you can do to protect Windows 10 computer.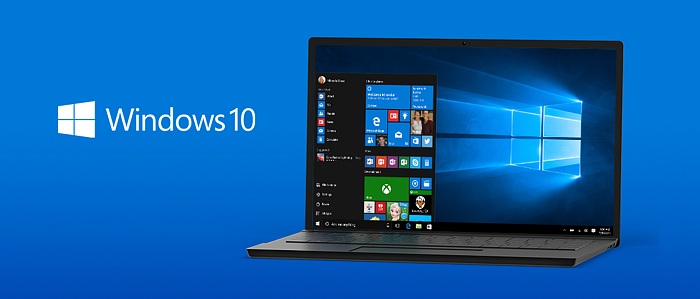 A Secure Windows 10 DVD Player (100% clean freeware) - 5KPlayer
Play any regular and copy-protected and region-locked DVD discs, ISO file and DVD folder on Windows 10 and lower. Besides, it is also a lightweight HD/4K/8K video player, music player, radio player, AirPlay sender & receiver, and online video/music downloader for Windows (10).
What Microsoft Has Done for Windows 10 Security?
1. Windows Defender and Windows Firewall: Windows 10 ships with Windows Defender and Windows Firewall. Defender is a piece of anti-malware capable of scanning files and offering real-time protection, while Firewall will control incoming and outgoing connections.
2. Device Guard: Microsoft has added several new computer security features to Windows 10, one of which is Device Guard capable of blocking unsigned applications from running on Windows 10 machine and its network.
3. Windows Hello and Windows Passport: Windows Hello is also a new comer. With this technology built in and biometric device attached, Windows 10 can be signed in using face, iris and fingerprint. Passport is a program that permits access with no password. You can verify the possession of Windows 10 device with a PIN or Windows Hello, and then you can get access to all password protected websites.
4. SmartScreen: This Windows 10 security feature will protect users using Microsoft Edge from phishing sites which attempt to steal your personal information. Besides, it will check if a file downloaded from file-sharing services like DropBox is a probable threat.
5. Microsoft Edge: Besides great web experience, Edge is also the most secure browser released by Microsoft. It applies cutting-edge sandboxing technology to separate what you're experiencing online from your personal information, data and Windows itself.
In addition, Microsoft also take other measures to boost Windows 10 security, including, extend BitLocker's ability to provide data protection on data that resides on and off a specific device, release a new approach to patch management for Windows 10 Pro, update Windows Store and offer trusted apps only, employ Secure Boot to prevent hackers' attack, introduce Virtual Secure Mode to protect key aspects of Windows 10 PC in case hackers go deeper into the enterprise infrastructure, and so on.
Besides the built-in features to protect Windows 10 PC, there are other things you can do. Check details in the following section.
What You Can Do to Secure Windows 10?
1. Download antivirus software for Windows 11/10: Although Microsoft has put Windows Defender to Windows 10 for antivirus protection, it is still necessary to download a piece of professional antivirus software. This is because Defender is a bit behind the professional programs, only providing a baseline of protection.
2. Stay far away from malicious programs: We all like freeware, but not all free stuff is reliable. Some may be bundled with adware, malware, spyware, virus, etc. So, before you download freeware, such as a free DVD player for Windows 10, you'd better read the reviews carefully for the sake of Windows 10's security.
3. Don't visit suspicious websites: If you enter into a suspicious site, your computer may be infected by virus, ads, attacked by hackers, etc. Additionally, you're not recommended to watch videos/movies online at ad-supported sites. Alternatively, you can free download them for offline playback by making use of free online video downloader for Windows 10.
100% Safe Way to Play DVD on Windows 10
For Windows 10 security, you are highly recommended to download free, clean, all-in-one 5KPlayer as your Windows 10 PC's DVD player, video audio player, radio player, video audio streaming tool, and video (movie)/music downloader.