Top 3 Free Windows 10/11 Video Players to Play any Video Types
A roundup of 2021 best three free video player software for Windows 10/11
Windows 10's default Windows Media Player now will play MKV and HEVC videos naturally. Nevertheless, some people still think that Windows Media Player cannot completely meet their needs due to its limited supported video formats and unexpected video playback errors, say, Windows Media Player won't play AVI.
If you're the one searching for a free WMP alternative to play video on Windows 10, you can find the top three free Windows 10 video players here. They can help you play videos in MP4, AVI, WMV, MOV, M2TS, AVCHD, MPEG-TS, EVO, MKV, HEVC, AVC, MOD, FLV, etc. directly and smoothly.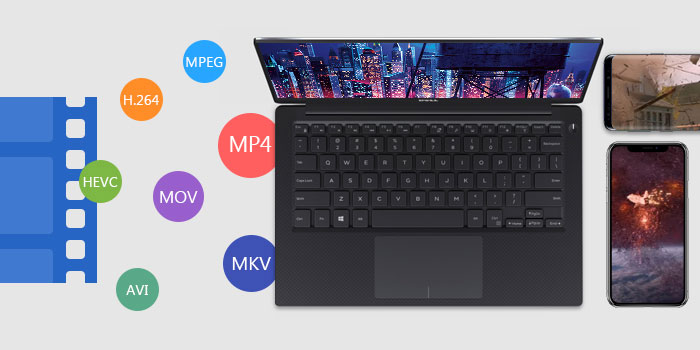 3 Best Free Video Players for Windows 10
Top Three Free Windows 10/11 Video Players Free Download
The best video players for Windows 10 are selected based on supported formats/codecs, output quality, compatibility, easiness, security and stability, etc. Here we singled out the best 3 free video players for Windows 10 - 5KPlayer, KMPlayer and GOM Player.
1. 5KPlayer
Average User Rating: ★★★★☆ (based on 396 votes)
5KPlayer is a FREE video player for Windows 10 (64 & 32 bit), 8, 7, etc., with elegant interface and straightforward layout. With all video audio codecs, it will play all video files incl. popular formats like MP4, H.264, AVI, WMV, FLV, M4V, WEBM, MPEG. It's also a 4K video player for Windows 10 to play 4K/HD videos in MKV, HEVC, AVC, MOD, MTS, AVCHD, MPEG-TS, TP, EVO, etc. 5KPlayer enables users to play videos on Windows 10 with perfect audio effect thanks to its high quality audio system. It costs low CPU when playing videos including 1080p HD videos and 4K 8K ultra HD videos. It is 100% free and clean.
5KPlayer can function as a free Windows (10) DVD player, free video music downloader to download movies/videos/music from 1000+ video sites, an AirPlay sender and receiver to stream video music files, a music audio player and also a radio player.
Pros:

Intuitive interface, simple to use.
Whatever video source you have, it can smoothly play it on your Windows 10.
Built-in complete video codec library, needless to install any 3rd party codec package.
DLNA streaming supported.
Cons:

One product promotion on the interface.
Slightly configurable.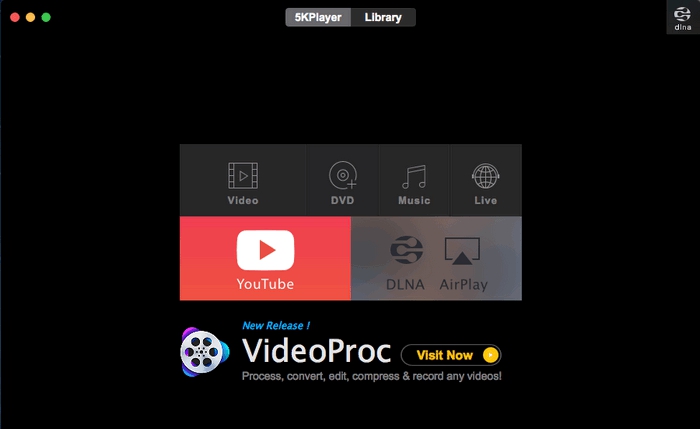 Review on CrunchyTricks: "5KPlayer, with its compact functions and quick user accommodation, is currently my best choice on Windows 10."
2. KMPlayer
Average User Rating: ★★★★ (based on 325 votes)
KMPlayer is another excellent free video player for Windows 10. It supports a great variety of video file formats, AVI, WMV, FLV, MKV, just to name a few. KMPlayer allows users to play video files without any separate codec thanks to its own internal codec. It plays videos without running all of your resources. Moreover, it supports a host of languages, including English, German, French, Spanish, etc. Free as it is, it is completely clean, very powerful, and highly customizable. But sometimes, you may come across some errors like play videos in Windows 10 with noise, cannot show video, can't play H.264/MP4/MKV.
Besides working as a free video player for Windows 10, you can use it to:
Play audio files in different file formats.
Share your video and music online with your friends with the new cloud feature KMP Connect.
Pros:

Lightweight video player.
Highly customizable.
Better audio performance.
Media file sharing via KMP Connect.
Cons:

Avast Antivirus installation pops up after player installation.
Steep learning curve.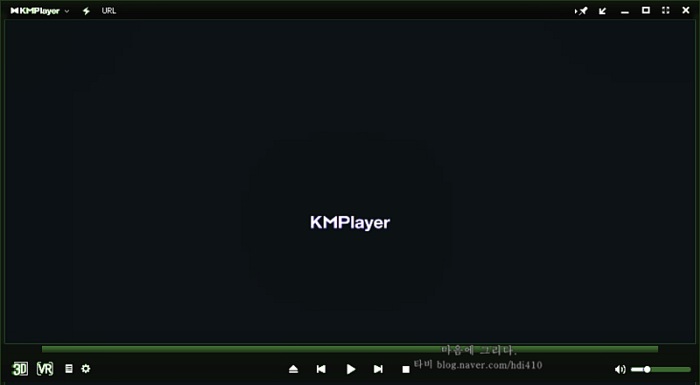 Review from Boris on malwarecomplaints: "If you truly want to experience what is likely the media player with the most customization options and extra features (that is available for free), the you must definitely give this one a try."
3. GOM Player
Average User Rating: ★★★★ (based on 273 votes)
GOM Player is also a popular video file player for Windows 10, 8, 7 or lower. Like the previous two video players, it is fully compatible with mainstream video formats, such as, AVI, MP4, MKV, FLV, WMV, MOV, and more. Most importantly, it is able to help locate missing videos automatically using the Codec Finder, when it is unable to recognize and play the video you throw to it. But what may disappoint you is its ad-supported nature. After you close a GOM Player window or exit the program, a splash screen will hit you with ads before you close it.
GOM Player also provides other useful options, such as, extract audio track from video as an MP3 file with Advanced Audio Capture, capture image, speed up/slow download video playback speed, change the skin of the interface, etc.
With the one of the recommended free Windows 10 video players, you can play most video files on Windows 10 with ease. But if you still cannot play some obscure video file formats or 4K UHD videos on Windows 10, you are suggested to use a powerful video converter to convert videos to Windows 10 fully compatible video formats and compress 4K UHD videos for Windows 10 devices.
Pros:

Easy and clean software.
Practical Codec Finder.
Most formats are well supported on Windows 10.
Cons:

Ads annoy you now and then.
Unstable when playing back HEVC video at 4K resolution.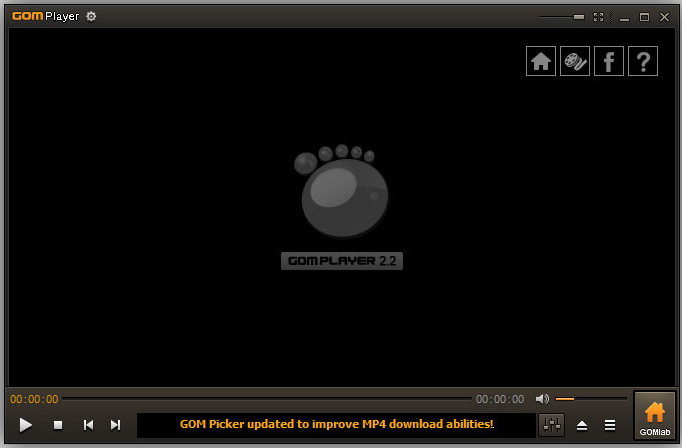 Review on techradar: "Free video and audio suite GOM Player can handle just about any format you could name, and even supports 360-degree VR video."
FAQs about Video Players for Windows 10
Q1. Does Windows 10 come with a video player?
A1: Yes. Movies & TV app is built in Windows 10 computer. But it requires extra codecs installed like HEVC codec, MKV codec etc to play videos.
Q2: How to download Windows Media Player 12 on my PC?
To get WMP 12 on your Windows PC, you can follow the below steps to install it: Go to Settings > Apps > Optional Features > click on Add Optional Features. Then, tick Windows Media Player on the list and click on Install.
Q3: Is there any more media player for Windows 10?
A3: Definitely, media players like VLC, Pot Player, DivX Player, and even Plex, Kido are all good choices for watching videos on Windows 10.
One of the top video converters for Windows 10, 8, 7, etc. - convert any videos to Windows 10 computers/phones/tablets. Easily convert among MP4, WMV, AVI, MKV, M2TS, H.264, H.265 (HEVC), etc. It will compress 1080p HD, 4K UHD videos for smooth playback on Windows 10 devices with minimum quality loss. Output profiles for Windows 10 laptops/tablets/phones will be added to this converter quickly.