Windows Media Player for Windows 10/11 Free Download
Windows Media Player is still available in Windows 10 and Windows 11, but Microsoft removes Windows Media Center from PCs running Windows 8 Pro. It means that Windows 10/11 does not support playing back DVDs and so on. So, if needed, mostly you need to find out a better alternative to Windows Media Player for Windows 10/11 that is more functional and up-to-date, to address Windows Media Player DVD playback issue and much more.
Table of Contents:
Part 1. How to Download and Install Windows Media Player on Windows 10/11?
On Windows 10: Users don't need to download Windows Media Player 12 which is an optional feature on Windows 10. To enable Windows Media Player on Windows 10, click the Start Menu, and select Settings > Apps > Apps & Features > Manage optional features > Add a feature > Windows Media Player > Install.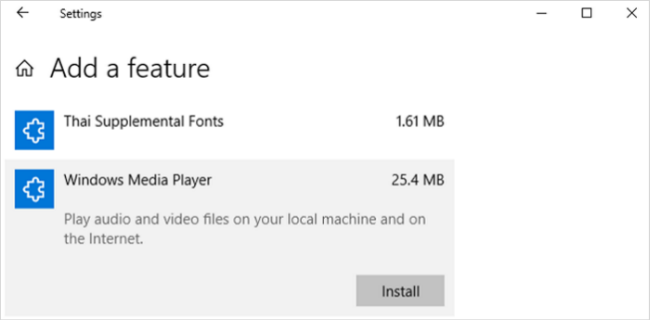 Note: DVD playback feature isn't included in Windows Media Player 12 on Windows 10, you can manually add DVD playback to Windows 10 or use third-party DVD player like 5KPlayer to play DVDs freely including region-coded DVDs.
If you can't find Windows Media Player on Windows 10, you can use the following steps to enable Windows Media Player on Windows 10:
Press Win+R, click RUN, type optional features in the command box.
On the Windows Features screen, press the + icon next to the Media Features, then select the checkbox next to Windows Media Player. If you haven't installed Windows Media Player on your Windows 10 PC, the player will be installed now. After the installation is finished, restart your PC.
Click the Start menu, you should see the Windows Media Player under the Windows Accessories folder.
For Windows 11: As for Windows Media Player for Windows 11, it is not pre-installed by default. That's why you can't easily find it on Windows 11 for the first time. To install it on Windows 11, you can follow the below steps.
Right-click on the Windows Start icon and select Settings > click Apps in the left side and select Optional features in the right side > choose View features in the Add an optional feature option > type Windows Media Player in it > select Windows Media Player and click Next > Install to install Windows Media Player on Windows 11.
You can also set Windows Media Player as the default on Windows 11 or 10 PC to play media files more conveniently. To do that, click the Start menu, select Windows Settings > Apps > Default apps, and choose Windows Media Player.
Part 2. What Formats Are Supported by Windows Media Player for Windows 10/11?
On Windows 10 and 11, Widows Media Player natively supports the compression types, file types and video resolutions as follows:
File types supported by Windows Media Player:
.bdmv | .evo | .hevc | .mkv | .avi | .flv | .webm | .mp4 | .ts | .m4v | .m4a | .ogm | .ac3 | .dts | .alac | .flac | .ape | .aac | .ogg | .ofr | .mpc | .3gp and many more.
Compression types supported by Windows Media Player:
x265 | h.265 | HEVC | 10bit x264 | x264| h.264 | AVCHD | AVC | DivX | XviD | MP4 | MPEG4 | MPEG2 and many more.
Resolutions supported by Windows Media Player:
All resolutions up to and including SD 480i, 480p, 576i, 576p, + HD 720i, 720p, 1080i, 1080p, 4K and beyond.
Part 3. Features of Windows Media Player on Windows 10/11
Windows Media Player here refers to the built-in or proprietary media player for use on Windows 10 PC, Windows 10 Phone, and Windows 11 PC.
The main functions of Windows Media Player are to:
Rip music from and copy music to CD, burn recordable discs such as an MP3 CD, synchronize content with a digital audio player (MP3 player) or other mobile devices, and enable users to purchase or rent music from a number of online music stores.
(Note: If you need to convert and rip DVD on Windows 10, please get help from WinX DVD Ripper Platinum.)
Play back audios, videos and pictures; play back CDs and DVDs from specific versions on; support local playback and streaming playback.
Help fast forward, reverse, file markers, and realize full media management.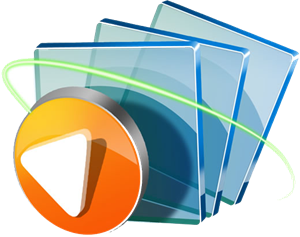 Previously, Windows Media Player 12 is available for Windows 8/8.1 and Windows 7, while Windows Media Player 11 is for Vista, XP, Windows Server 2008 and Windows Server 2003. Besides, Windows Phone uses Windows Media Player Mobile, and Windows Media Components for QuickTime is especially designed for Mac OS X. However, Windows Media Player isn't available for Windows RT 8.1 and Windows RT. What about the fire new Microsoft Windows 10/11? Will Windows Media Player 12 continue?
Some birds hold the view that Windows should also consider setting up a music store selling music in lossless format as iTunes music is only available as 256 kbps AAC.
As a matter of fact, all of them do not matter at all since there are already many alternatives to Windows Media Player 12, such as VLC player and 5KPlayer, the best free media player for Windows 10/11 with much more useful features.
Part 4. How to Solve Windows Media Player not Working on Windows 10/11?
The audio video formats supported by Windows Media Player are somewhat limited. When you are running into compatibility issues with Windows Media Player on Windows 10 or Windows 11, try the following methods.
Method 1. Install Codec or Codec Pack for Windows Media Player
You can find some Windows Media Player Codecs online (but we recommend you only try installing Windows 10 Media Player Codec Pack from safe and trustworthy websites). However, some of the components in such codec packs may have incompatibility issues, which will cause serious playback errors in the Player and other players, lead to system corruption, and make it difficult for Microsoft to diagnose and troubleshoot. To avoid such incompatibility problems that might arouse Windows 10/11 errors, you have other different ways to choose.
Method 2. Convert Incompatible Videos to Windows 10/11 Media Player Supported Ones
One of the most feasible solutions to play any media on the new Windows OS is to convert FLV, WebM, MOD, TOD and any other incompatible videos to the media formats supported by Windows 10/11.
WinX HD Video Converter Deluxe is the most secure and effective 4K video converter to transfer between any video formats. It makes media files more compatible with Windows 10/11 and become the native Windows 10/11 videos (e.g. WMV) almost without quality loss.
No matter what players you are using on your Windows 10 PC, Windows 10 phone or Windows 11 PC, you can count on the media converter for video conversion. With embedded in 400+ video/audio codecs, it supports all video audio types you can think of, and almost all kinds of video resolutions (including 4K UHD) currently.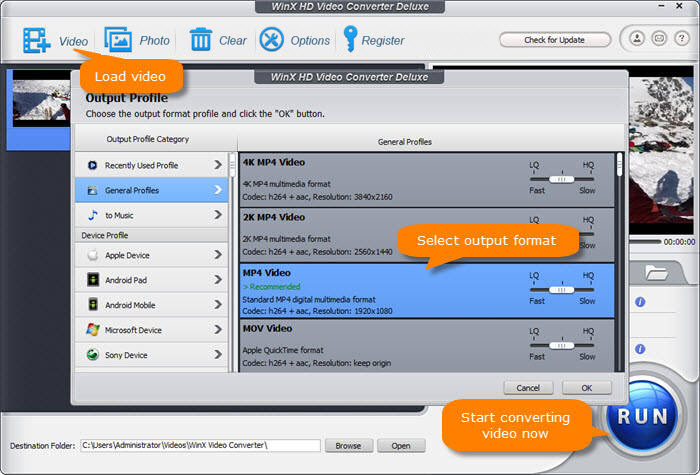 With a great many ready-made profiles, it even enables you to convert videos directly to Microsoft Windows Phones, tablets, Surface Pro (3), Xbox (One), Zune, and also Apple TV, iPad, iPhone, iPod, Android devices, Chromecast, etc.
Method 3. Download Third-party Media Player for Windows 10/11
Rather than converting HD/4K videos, you can choose to download another best free media player as the replacement of Windows Media Player for Windows 10 or 11, or say Windows Media Player alternatives. We would have suggested you to use VLC player which is open source and has its own built-in codecs. But now VLC also has many errors, you can try another media player for Windows 11, Windows 10, Windows 8 or Windows 7.
It plays DVDs, and all video formats (MP4, MOV, MKV, AVI, H264, H265, VP9, AV1...) and music, supports 4K UHD and 3D videos;
Downloads online videos from 1000+ sites, converts YouTube to MP3, and (AirPlay) streams media between devices.
It is your must-have DVD/4K/3D media player and library for Windows 10/11 - 100% FREE and CLEAN!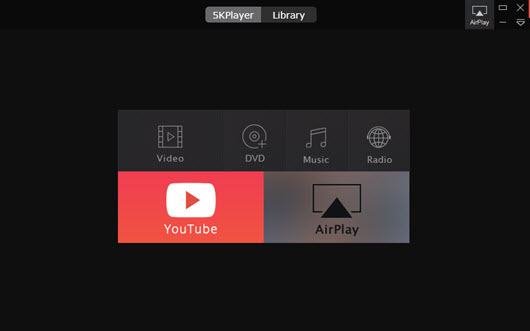 Here are how to download the media mlayer for Windows 10/11 free:
Step 1. Go to the official page of 5KPlayer, view the product introduction to see if it is the one you want.
Step 2. Click on the second button on the first screen to download the media player for Windows. It is fully compatible with Windows 10/11.
Step 3. Proceed to install 5KPlayer and double click the icon to open the software.
Step 4. Click on specific buttons to play "Video", "DVD", "Music" and "Radio", or "YouTube" button to download online videos from any of the mainstream online videos sites, or "AirPlay" to receive and send AirPlay streams.