Top 10 MP4 Players to Play MP4 Files on Windows 11/10/8/7 & Mac
Though there are Windows Media Player and QuickTime Player to help play MP4 files on Windows and Mac computer respectively, a number of users would like to download a third-party MP4 player featuring compact UI, solid performance and practical functions. Since the market is crowed with all sorts of video player software, it becomes a little hard mission to single out one program you really need. So, we do the job for you, and here is the roundup of best MP4 players for Windows 11/10/8/7 & Mac based on users and editors' reviews and votes, as well as our playback test.
Top 10 MP4 Video Players That 90% of You Have Ever Used
OS: Windows 10/8.1/8/7, macOS (Catalina & earlier)
5KPlayer, an all-rounded free MP4 player software for Windows and Mac, boasts its formidable ability to play MP4 files with crisp image and hi-fi audio. With a plain but elegant design, it offers extremely simple operation so that even a mere beginner can quickly learn how to play a MP4 video. Built-in with all MP4 video and audio codecs, it totally supports MPEG-4, H.264 with HD 1080p quality and even 4K/8K HEVC coding videos. It tops the list as it always gives you a free and clean performance without any adware, spyware, virus or any other malicious stuffs.
Born to be a 4K video player, besides its strong capability of playback MP4, MKV, M2TS, MOV, WMV, MP3, AAV, DVD, etc. files, it also features 300+ online sites download, video music AirPlay and DLNA, and M3U/M3U8 link live stream abilities.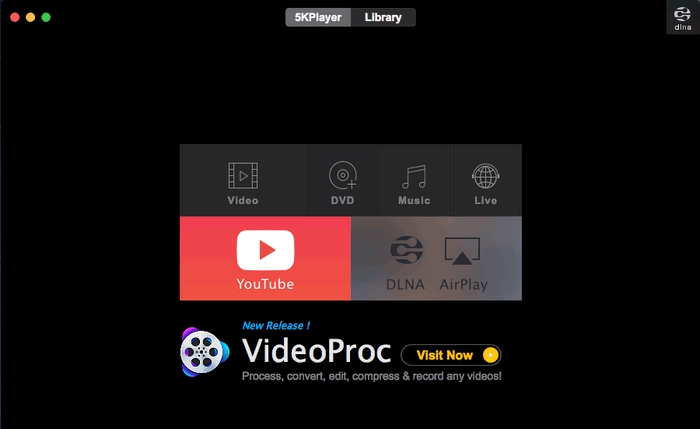 OS: Windows 10/8/7, macOS, Linux, Android, iOS, iPadOS, ChromeOS, etc.
VLC is a highly-acclaimed free and open-source multimedia player designed to play a diverse of videos, audio files as well as DVDs, CDs and VCDs. It can directly play MP4 videos encoded with MPEG-4, H.264 and HEVC on computer without any third-party codec packs installed. This MP4 player also grants bonus functions to convert video files and rip DVD/Blu-ray/CD discs to Mp4, WebM, TS, MP3, FLAC, iPhone, iPod, Android, Apple TV and YouTube.
By bringing a concise and secure interface, users can handle their MP4 playback task without spyware, ads or user tracking plug-ins. But bear in mind, nothing is perfect, the widely-used VLC also encounter problems like MKV not playing or unexpected crashing error, leading users to turn to a VLC alternative necessarily.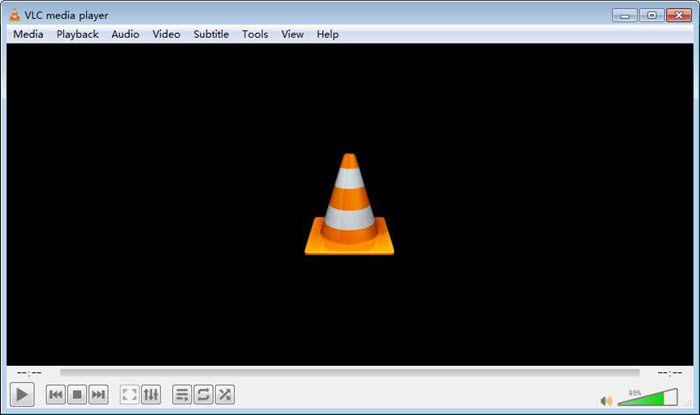 OS: Windows 10/8/7
Being a relatively young media player, PotPlayer has some advantages over other MP4 media players, such as more file formats supported, outstanding GPU hardware decoding powered by DXVA, Nvidia CUDA and Intel QuickSync, and so on. Those makes PotPlayer excellent for playing 4K (HEVC) videos without lags and stuttering.
Beyond that, PotPlayer is more suitable for advanced users who has advanced requirements like video editing or fix video playback errors like audio video out of sync.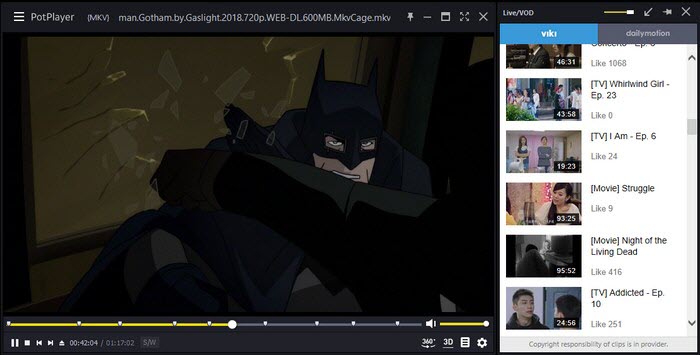 OS: Windows 10/8/7, Mac OS X (beta)
More than a top MP4 file player for Windows, KMPlayer is versatile player software supporting a wide range of container formats covering MPEG-4/2/1, MKV, WMV, FLV, AVI, 3GP, QuickTime, VCD and DVD. Internal codecs of MP4 (MPEG-4/H.264) and other formats make KMPlayer deliver a quick and efficient way of video playback. Apart from playing general videos, it also supports 3D and 4K UHD movies/videos as KMPlayer has improved itself recently with KMPlayer 64X supporting up to 8K playback.
Meanwhile, this MP4 video player lets you capture video, audio, screenshots and manage subtitles with ease. OS: Windows 10/8/7, Mac OS X 10.13 or later (beta)
GOM Player is a Korea made video player, which not only plays MP4 videos, and MKV, MOV, AVI, FLV, WMV, MOV, DVD and Audio CD, but also plays a damaged file or a file being downloaded. It provides a comfortable playback environment that does not display ads. And the program itself has a clear interface and some features other programs lack, for example, you can install the mobile App - GOM Remote and use it as a remote while watching videos.
Its resourceful Subtitle Library allows you to automatically search and sync subtitles for the movie being played. 360 degree VR playback is also available on Windows (but not supported on Windows XP).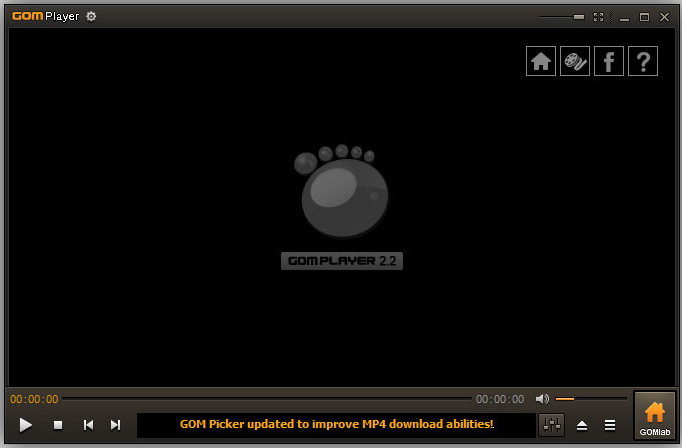 OS: Windows, macOS (64bit for Mojave & later, 32bit for High Sierra & earlier)
With best media management ability, you can use DivX Player to easily enjoy MP4, AVI, DivX and MKV video in high-quality up to 4K UHD, and even cast videos music to big screens. More than an MP4 video player, DivX Player is also able to use smooth FF/RW and Chapter point to quickly navigate to your favorite scenes or find different scenes. It isn't totally a free software, but the free version is enough for you to play most popular audio formats and organize video/audio with playlist, including MP4 file of course.
BTW, DivX Player has a pro version (priced at $19.99) which allows you to play AC3, DTS surround sound, convert MPEG-2 and VC-1 video, and sync videos from Dropbox, Google Drive for playing. If needed, upgrade your DivX MP4 player.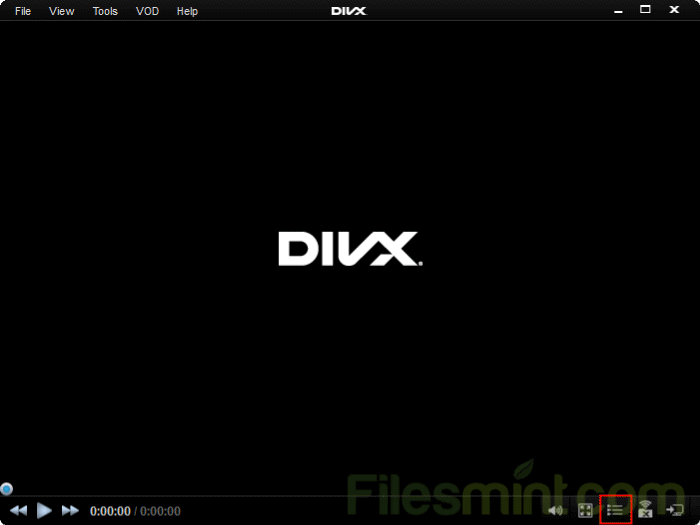 OS: Windows Vista, Mac OS X Leopard
Apple's QuickTime Player is a longstanding video player for playing MP4 videos, which is both available on Mac and Windows. And it provides a wealth of features to users, such as easy-to-use playback controls, simple editing features like trimming, splitting and flipping/rotating, and the ability to easily share the videos that you prefer.
But to be frank, QuickTime always works better on Mac OS, and it's a pity that QuickTime 7, QuickTime 7 Pro, and QuickTime Player 7 are no longer supported in macOS Catalina. This means that some legacy videos based on QuickTime 7 framework could be unplayable on Catalina. Still, QuickTime 7 for Windows hasn't been updated since 2016, which might lead errors on playing high resolution or high frame rate videos.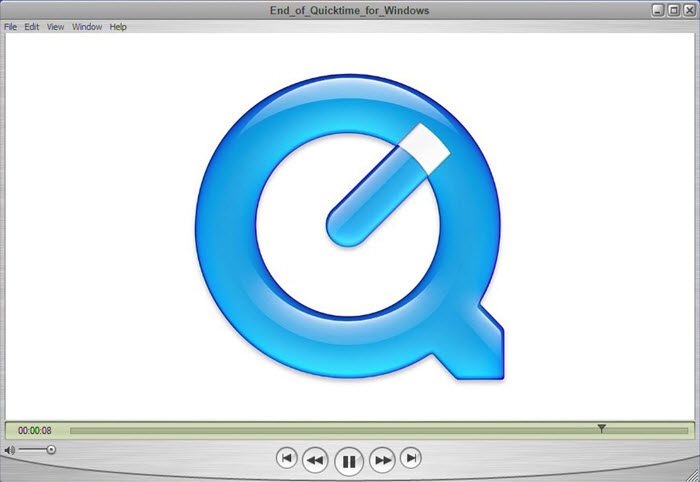 OS: Microsoft Windows, Android, macOS, Linux, Symbian, Oracle Solaris, Palm OS
Though the market share RealPlayer has is decreasing, it is still a popular and trustworthy media player to play most common MP4 video files on Windows, Mac, Linux and Android. Aside from MP4 support, it also lets you play MKV, AVI, WMV, MOV, FLV, VOB, RM, MP3, AAC, M4A, etc., and provides a list of plug-ins for additional formats support.
Born to be a multifunctional media software, RealPlayer at the same time allow you to stream media over the internet, download web videos from Vimeo and sites alike, convert videos and burn music to CD.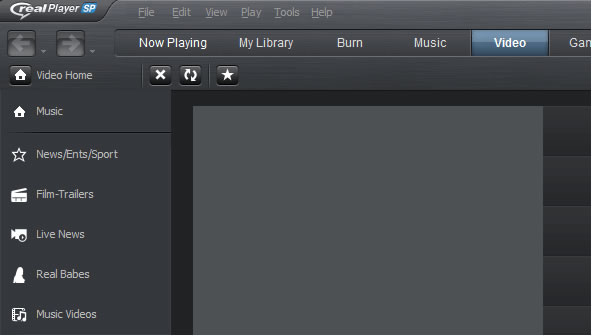 OS: Windows
Media Player Classic (also known as MPC-HC) is an open source, very light-weight MP4 player for Windows XP SP3, Vista, 7, 8, 8.1 or 10 of both 32-bit and 64-bit. It supports not only MP4, but also all common video and audio file formats available for playback, and it's 100% spyware free, with no advertisements or toolbars.
But the official site shows that v1.7.13 is the latest and won't update in the future. So, you have to switch to something else if you want to play 4K videos in HEVC/H.264 MP4, MKV, AVI, etc.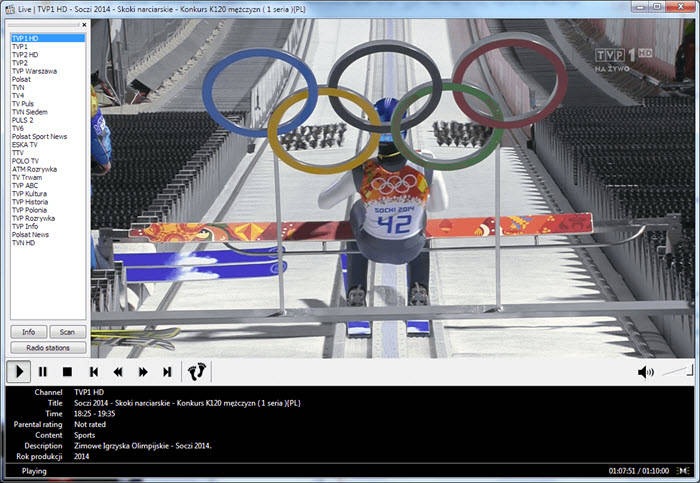 OS: Windows
BS.Player is another ideal MP4 player for Windows users which specializes in playing video and audio in MP4, AVI, MKV, WMV, VOB, MP3, AAC, AC3, WMA etc. It is an easy-to-use and efficient program with low CPU cost to guarantee a certain level of quality video playback even on a less capable computer.
The newest version of this free MP4 video player has been developed as all-sided multimedia software to manage video, audio, web-based TV and radio programs and live-streaming. What bothers users is that it may ask you to install BSPlayer ControlBar for subtitle download instead of removed attached adware in old versions.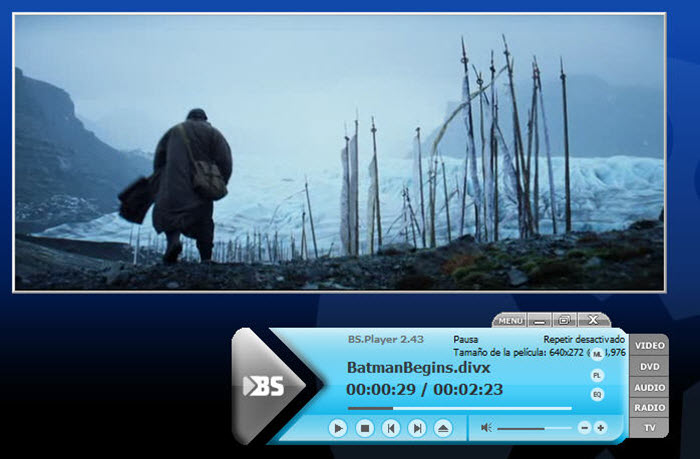 Frequently Asked Questions
1. What is the best MP4 Player?
There are several good free video players to play MP4 video files, among them 5KPlayer truly outshines. Unlike Windows Media Player and some other media player which require MP4 format and MP4 associated codecs, 5KPlayer is a one-piece media player app without the need of additional codec pack.
As the best MP4 player, 5KPlayer plays any MP4 encoded with H.264, H.265/HEVC, MPEG4 or other video codec format in HD and 4K UHD.
Play MP4 and 240+ formats without other codec installed, including homemade & commercial DVDs, 360-degree videos, 3D videos, DTS sound, etc.
Play 4K/8K MP4 with crystal clear picture quality. With the help of NVIDIA CUDA®, AMD, Intel® QSV, & DXVA 2.0 Hardware-acceleration, the CPU use is only about 5%.
Advanced technologies used: Hardware Acceleration, TrueTheater stabilizer, DirectShow technology, Yadif/Blend/Inear Deinterlace filters, Bonjour service, and DLNA protocol.
2. What media player will play MP4 videos?
Almost all the media players we see out the market can play MP4 files, as MP4 is most common and widely used media format on hardware devices like iPhone, smart TV, streaming services like YouTube and Netflix. So, besides the 10 MP4 players in this page including 5KPlayer, VLC, DivX Player, RealPlayer, KMPlayer, PotPlayer, BS.Player, MPC-HC, QuickTime and GOM Player, you can also find examples like Windows Media Player, Movies & TV app, SMPlayer, MPlayer, etc.
3. How do I play an MP4 file?
Here we take the best free MP4 player 5KPlayer as an example. Simply free download it, install and launch it on your computer.
Step 1. Import an MP4 video file. Open the free MP4 player, drag and drop the MP4 files to the main window. Or you can also click "Video" button to browse or navigate to "File -> Open Media File". You can play any 4K/HD/SD videos in MP4 or other formats; and also download MP4 videos free from video sharing sites using the same program.
Step 2. Play the MP4 video file. After quick loading, the player will play the MP4 video immediately without any choke.
Step 3. Make some change. You can rotate the MP4 video left or right by 90 or 180 degree, you can pause at any second, or drag to realize Fast Forward and Rewinding.
4. Why is my MP4 file not playing?
If your MP4 player failed to play MP4 videos, one reason is that the MP4 video player is not that powerful to handle new video formats like AV1, HEVC, 360-degree, 4K, etc. videos. Most likely, it might be an issue of your MP4 video itself which has improper codec like VP9, HEVC, VC1, or DTS audio codec etc. Or your video is just embedded with high frame rate, resolution or some other parameters. For that, you can turn to WinX HD Video Converter Deluxe to convert MP4 to be more compatible with your MP4 media player.
5. What is MP4?
MP4 is the most widely accepted video format, but it comes in different specifics. A video recorded via Gopro can be in 4K/HD MP4 HEVC; when you shoot a video with iPhone, it comes out as an 60fps MP4 file; videos downloaded from YouTube or other online sites can be MP4 MPEG. Besides, it is a container format that can include various video and audio codec, so that's why sometimes you can't play it without a right MP4 player.