Free Open-source Media Player for Windows, Mac, Android, Linux
Open source software means that its source code is freely available to use, modify, redistribute or for any purpose. So, an open-source media player is free for everyone to download and use for media playback. If you need one, below words are about the collection of open source media players out the market to help play videos and audio tracks on Windows, Mac, Android, Linux, etc.
Recommended: 5 Best Free Video Player for Windows 11 >>
12 Open Source Media Players List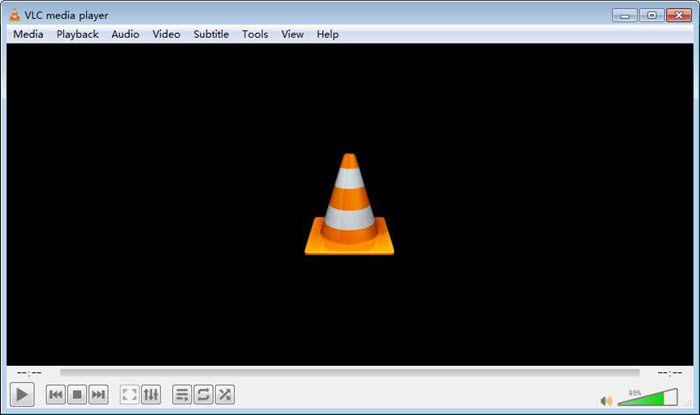 Supported OS: Windows, Linux, Mac OS X, macOS, Unix, iOS, Android, Apple TV OS, ChromeOS, etc.
License: GPL-2.0-or-later with some libraries under LGPL-2.1-or-later, VLC for iOS (MPLv2.0)
Source code: https://code.videolan.org/VideoLAN.org/websites
VLC is a free and open source cross-platform multimedia player and framework that plays most multimedia files as well as DVDs, Audio CDs, VCDs, and various streaming protocols. It surely ranks top on the list for it is highly praised by editors and its popularity among users. So far, this well-known open source media player has gained over 15 million downloads on Windows platforms and over 2.3 million downloads on Mac computers.
Features:
Plays everything – files (including zip files), videos (MP4, MOV, MKV, etc.), audio (MP3, AAC, FLAC, etc.), DVD discs, webcams, devices and streams (M3U8/IPTV, RTSP, HTTP, etc)
Plays most codecs without external codec packs needed - MPEG-2, MPEG-4, H.264, MKV, WebM, WMV, MP3...
Plays some damaged, incomplete or unfinished files that are still downloading via peer-to-peer network.
Supports playback of encrypted DVDs on Linux and macOS by using libdvdcss DVD encryption library. And it can also use libcdio to access .iso files even the operating system cannot work directly with .iso images.
Supports Hardware Decoding to help play high-resolution videos like 4K/8K fast and smoothly.
Bonus: media file conversion, media download, add subtitles, record screens, expandable via plugins.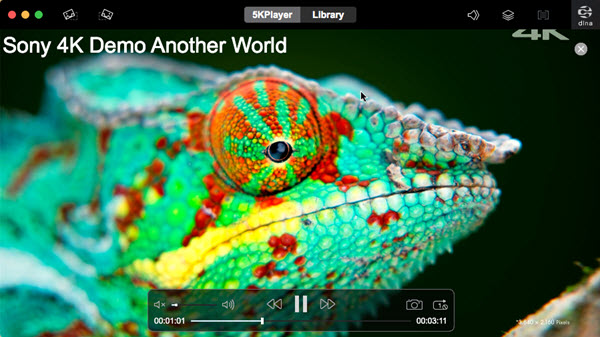 Supported OS: Windows 11/10 & earlier, macOS
License: GNU General Public License Version 2
Source code: https://github.com/5KPlayer/5KPlayer
Licensed under the GNU General Public License Version 2, 5KPlayer is designed as an open source 4K video player capable of playing 4K videos in crystal-clear images and gives you smooth as silk playback experience. Besides a free multimedia player, you can also use it as DLNA streamer, AirPlay mirroring recorder, online radio player, IPTV player, etc.
Main features:
Plays videos in AV1, H.265/H.264, VP8/9, WebM, MP4, MKV, FLV, 360°, etc.
Plays DVD discs, ISO files, VIDEO_TS folder.
Plays music MP3, APE, FLAC, AAC, etc. with 5.1/7.1 DTS surround sound support.
Plays live internet radio, M3U8/M3U stream.
Fluent in large & UHD videos: 4K/HEVC/HDR/AV1, up to H.264 8K.
Powered by Intel QSV, DXVA, AMD & NVIDIA CUDA GPU acceleration. Fast and smooth.
Bonus: AirPlay iOS, DLNA stream media, cut videos during playback, create playlists, organize media files.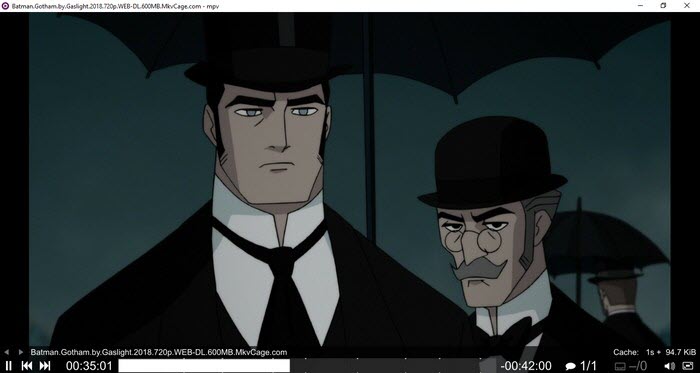 Supported OS: Linux, Microsoft Windows, iOS, Berkeley Software Distribution, Classic Mac OS
License: GNU General Public License, GNU Lesser General Public License
Source code: https://github.com/mpv-player/mpv
MPV is a free and open-source media player based on MPlayer, mplayer2 and FFmpeg. Loved by videophiles, it supports a wide variety of media file formats like MP4, WebM, DVDs/Blu-rays, audio and video codecs, subtitles, etc. What's more surprising, you can directly pass the YouTube URL to MPV to play and change the video quality. As open source software, MPV can be used by other applications like Plex through a library interface called libmpv.
Main features:
Plays various videos, audio, DVDs, etc. with subtitles.
A good replacement to site-specific video players based on Adobe Flash or HTML5: It natively supports playback of HD contents on 1000+ sites.
Over 100 options for controlling playback quality including the use of advanced upscaling filters, color management, and customizable pixel shaders.
GPU-accelerated: Leverage most hardware decoding APIs on all platforms.
Bonus: On Screen Controller, full screen playback, rotate videos, crop videos, automatically adjust the display's refresh rate, etc.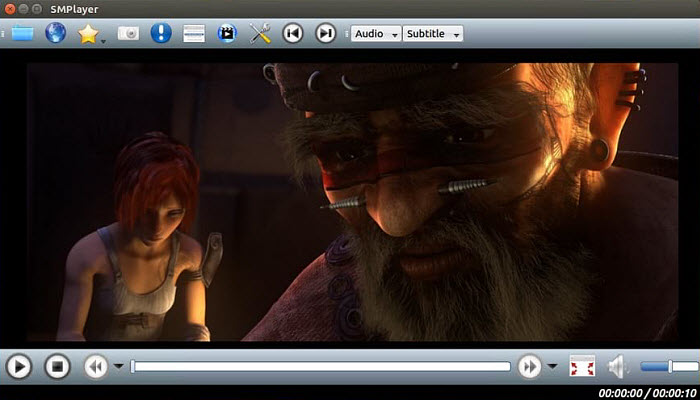 Supported OS: Windows XP/Vista/7/8/10, Linux, Mac OS
License: GNU General Public License version 2 or later
Source code: https://sourceforge.net/p/smplayer/code/HEAD/tree/
SMPlayer is free and open source video player software subject to the terms of GNU General Public License version 2 or later. With built-in codecs, it can play virtually all video and audio formats including MP4, MKV, MOV, MP3, etc. without the need to download third-party codec pack. As for DVD playback, you can even play encrypted DVDs with it. Also, it is possible to search for YouTube videos and play them with video resolution up to 4K at 60fps. If needed, you can Chromecast your contents on computer to other Chromecast-compatible devices.
Main features:
Plays all common media formats with variable speeds: AVI, MP4, MKV, MPEG, MOV, DivX, H.264, DVD (inclu. encrypted DVDs), ASF, WMV, AC3, AAC, WMA, OGG, etc.
Online video support: Search and play YouTube videos and other online streams. Resume playback and set bookmarks on them.
Resume playback: It will remember the settings of files you play last time.
Chromecast support: Stream local files and online streams.
Searches and downloads subtitles from opensubtitles.org.
Sends videos to a second screen connected to the computer, while controlling the application in the computer's screen.
Bonus: video audio filters, audio subtitles synchronization, video equalizer, several skins and icon themes, etc. Supported OS: Windows 7 and later, macOS, Android, iOS, tvOS (Apple TV OS), Linux, Xbox One, Xbox Series X/S, and FreeBSD
License: GPL-2.0-or-later
Source code: https://github.com/xbmc/xbmc
Developed by the XBMC Foundation, Kodi is open source home theater software combining media player software, smart TV, digital video recorder, media center, home theater and digital media player. You can use it to play and view most local files, streaming media like videos, music and podcasts, network storage media, etc. The support for third-party plug-ins lets users to access streaming media contents via online services though, but it may infringe a copyright. Regardless of the negative side, it is a very ideal open source video player to play videos and music on a variety of devices, including smart TVs, set-top boxes, digital signage, hotel television systems, and network connected media players.
Main features:
Plays almost every kind of media you can find: DVDs, movies, TV shows, music, podcasts, games, party mixes, internet radio station, etc.
Plays almost every format: MP4, MKV, MOV, MP3, DivX, etc.
Collects your music in one place and creates playlists.
Shares your photos on the big screen like TV with a personal slideshow.
Plays and records live TV.
Bonus: change skins, add-ons, remote controls, DVR support, etc.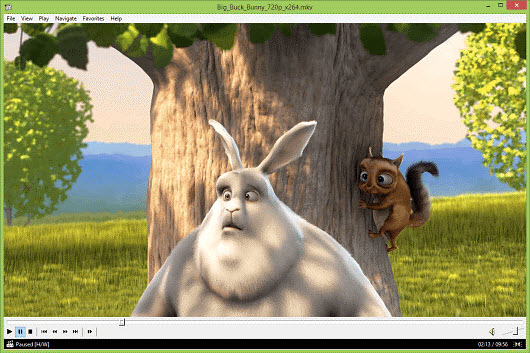 Supported OS: Windows 10 & earlier
License: GPL-2.0-or-later
Source code: https://github.com/mpc-hc/mpc-hc
Media Player Classic is an extremely light-weight open source media player for 32-bit and 64-bit Windows PC even the computer is back from 2000. It is still popular though it has been officially discontinued as of July 16, 2017. As of now, the MPC family includes Media Player Classic, Media Player Classic – Home Cinema, and Media Player Classic – Black Edition. Among them, Media Player Classic – HC is most suggested. It supports all common media files up to 4K and it is also one of the first media players to support Dolby Atmos audio natively.
Main features:
Plays VCD, SVCD, and DVD without installation of additional software or codecs.
Plays MKV, MP4, AVI, MPEG-4, SWF, MPEG-2, LPCM, H.264, MP2, MP3, 3GP, AC3, DTS, etc.
Plays DVBs and supports recording of television if a supported TV tuner is installed.
Allows for hardware decoding of 4K UHD videos with AMD cards.
Bonus: Color management, Black Theme added, modern toolbars, subtitle handling, video preview on seekbar.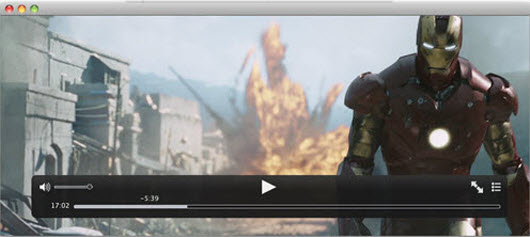 Supported OS: Linux, Microsoft Windows, macOS, Linux kernel
License: GPL-2.0-or-later
Source code: https://github.com/philipl/mplayer
MPlayer, the open source movie player is still in development. It is based on the leading multimedia framework FFmpeg so it supports for more than 192 video and 85 audio codecs. Namely, any common media formats supported by FFmpeg libraries can played by it. Also, you can enjoy movies in full screen and with subtitles, and save all the streamed contents to a file locally.
Main features:
Plays physical media including CDs, DVDs, Video CDs, Blu-ray discs.
Plays container formats including 3GP, AVI, ASF, FLV, Matroska, MOV (QuickTime), MP4, NUT, Ogg, OGM, RealMedia, Bink, etc.
Plays common video formats including inepak, DV, H.263, H.264/MPEG-4 AVC, HuffYUV, Indeo, MJPEG, MPEG-1, MPEG-2, MPEG-4 Part 2, RealVideo, Sorenson, Theora, WMV, Bink, etc.
Plays common audio formats including AAC, AC3, ALAC, AMR, DTS, FLAC, Intel Music Coder, Monkey's Audio, MP3, Musepack, RealAudio, Shorten, Speex, Vorbis, WMA, Bink, etc.
Supports protocols including RTP, RTSP, HTTP, FTP, MMS, Netstream (mpst://), SMB, and ffmpeg:// (Uses FFmpeg's protocol implementations).
Records, converts and streams audio and video files.
Full multi-language Unicode support (more than 20 languages to choose). Supported OS: Windows, Linux, macOS, Ubuntu, GNU
License: GPL-2.0-or-later
Source code: https://github.com/pculture/miro
Popular as a free, open-source music and video player, Miro (formerly named Democracy Player or DTV) is actually a free and open internet TV application that can brings video channels in HD from thousands of sources. Accordingly, you can use it to play audio, video and internet televisions (some in HD quality). In 2007, video searching of web-based video archives was included for you to find online videos. However, the last version (6.0) was released in 2013 and is no longer functioning correctly.
Main features:
Plays video files including QuickTime format, Windows Media Video (WMV), MPEG, Audio Video Interleave (AVI), Xvid, MP4, etc.
Works with your current music library that you can switch from iTunes to Miro without any copying.
Converts and syncs music to Android and Kindle Fire.
Converts videos into MP4/h.264, with presets for almost any device you can think of (including iPhones, iPods, iPads, Android phones, and more).
Streams and transfers music and videos between two Miros. Supported OS: Linux, Microsoft Windows, POSIX
License: BSD licenses
Source code: https://github.com/audacious-media-player/audacious
Audacious is a free and open source music player which focuses on music playback. When you use it to play music files, you can play a wide range of audio formats like MP3, AAC, WAV, etc. in high quality without use much of your device's resource. Besides, it is compatible with lots of plug-ins and codecs so that you can unlock more features.
Main features:
Plays MP3 using libmpg123, AAC, Vorbis, FLAC, WMA, ALAC, PlayStation Audio, WAV, MIDI, CD Audio, etc.
Searches for artists and albums on your entire music library.
Creates and edits music playlists.
Streams music from the internet.
The plug-ins can help fetch lyrics for music, display a VU meter, and more.
Bonus: Audio equalizer, audio effects, modern Qt-themed interface, Winamp Classic skins. Supported OS: Unix-like, Windows, macOS
License: GPL-2.0-or-later
Source code: https://invent.kde.org/multimedia/amarok
Amarok is a free and open source music player released under the terms of the GPL-2.0-or-later license. It is a powerful audio player for Linux, Unix and Windows with an intuitive interface.
Main features:
Plays FLAC, Ogg, Opus, MP3, AAC, WAV, Windows Media Audio, Apple Lossless, WavPack, TTA and Musepack. But DRM music is excluded.
Organizes a library of music into folders according to genre, artist, and album.
Creates and edits playlists, including smart and dynamic playlists.
Last.fm support: submitting played tracks to Last.fm, retrieving similar artists and playing Last FM streams.
Automatically "score" music by keeping play count statistics.
Syncs, retrieves, plays or uploads music to digital music players: iPod, iriver iFP, Creative NOMAD, Creative ZEN, MTP, Rio Karma and USB devices with VFAT (generic MP3 players) support.
Bonus: Edit tags, attach lyrics, cover associating and retrieving, display artist's information from Wikipedia, etc.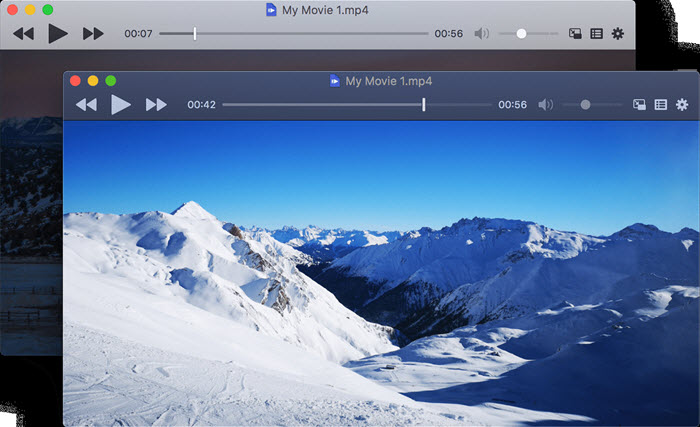 Supported OS: macOS 10.11 and later
License: GNU General Public License version 3 (GPLv3)
Source code: https://github.com/iina/iina/
IINA is a free and open source macOS-only media player based on mpv and written in Swift. Released under the GNU General Public License version 3, it is a modern media player from its framework to the user interface. It adopts the post-Yosemite design language of macOS and keeps up the pace of new technologies like Force Touch, Touch Bar, Picture-in-Picture. Dark mode, etc. Now, it has been translated into more than 20 languages for users worldwide. In case needed, you can also download its browser extension for Chrome or Firefox.
Main features:
Dark mode
Picture in picture
Customizable UI
Music mode
Touch Bar support
System Media Control
Thumbnail preview
Trackpad and mouse gestures
Online subtitles
Plugin system
Plays anything: local and online videos, YouTube playlists. Supported OS: Windows, Linux, Mac OS X, Android
License: GPL-3.0-or-later
Source code: https://github.com/gkv311/sview
sView is general-purpose open-source media player focused on supporting various 3D displays and view 3D stereoscopic videos and images. When playing, many actions can be performed with the mouse including Drag and Drop, Zooming, Panning, and Fullscreen/Windowed.
Main features:
Supports various input stereoscopic formats: side-by-side, over/under, interlaced, dual stream (or separate files), frame-sequential.
Displays panoramic still images and videos: cylindrical, spherical 360 degrees (including stereoscopic pairs), VR180 (180 degrees spherical stereoscopic pairs), cubemaps; equiangular cubemaps.
Supports various 3D displays: anaglyph glasses, interlaced displays, shutter glasses, iZ3D display, SteamVR-compatible headsets, dual-projection and Mirror systems.
FAQS
1. What is an open source video player?
An open source media player is player software for users to free download and play video, audio or image files. Its authors make its source code available to anyone who would like to view that code, copy it, learn from it, edit it or share it.
2. Which media player is better than VLC?
In fact, as of now there is no media player is better than VLC media player. If you need to play multiple media files, VLC is always the best choice.
3. What is the best open source media player?
VLC should be the best open-source media player to play videos, movies, DVDs and music. If you need other options, you can select from 5KPlayer, MPV, SMPlayer, Kodi, Media Player Classic, MPlayer, Miro, Audacious, xine, Banshee, Amarok, Kaffeine, IINA, sView, etc.