Top 4 Clipchamp Alternatives to Edit/Convert Videos
There are many browser video converters and editors online for choosing from. One of the most popular is the Clipchamp, which does a good job in the online services. It's worthy mentioning that Microsoft acquired Clipchamp in 2021 and is now bundling the app into Windows 11. It can be seen as the return of Windows Movie Maker, sort of. But here are some critical and deadly reasons which persuade you to stop using Clipchamp to convert and edit videos. For that, a safe, stable, and smart standalone Clipchamp alternative is what you probably need.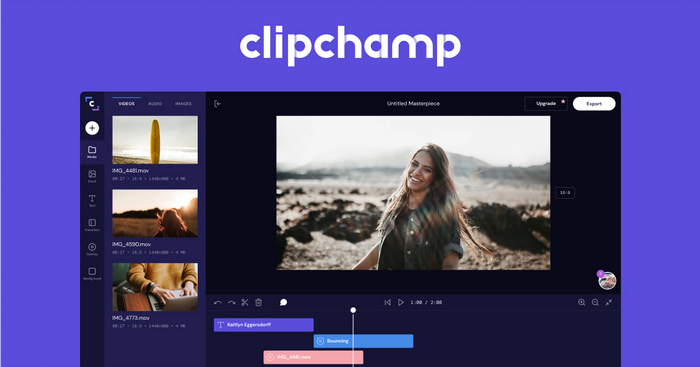 Part 1. The Common Issues for Clipchamp
Most people use Clipchamp to help them with format conversion, animation, collaboration tools and customizable branding, but it might not be the right choice for you owing to the following reasons:
1. Limited quality & editing functions: most of browser video editor will limit your option. Take Clipchamp as an example: it supports very limited function, trim & crops; Resize the video but not able to change aspect ratio; Add simple plain text & filter and that's all about it. Also, the video uploaded through Clipchamp are always compressed your video with quality loss, which is critical for content creator who use Clipchamp as their productivity tool.
2. Potential Security Issue: Browser video editors like the Clipchamp, all their functionalities are based on internet connection & running on your browser with JavaScript. It will need to read your cookies & even caches to make the thing work. Which means you've approved their accessibility to your private zone.
3. Restricted free account priority: Only 480p resolution videos could be exported without upgrading to the premium account. Also, there will be no storage stock or cloud media back up to handle more than one current editing procedure; the exported video after edit will have the Clipchamp watermark on it. For activating all their provided functions you need to pay a $9 subscription fee per month.
Part 2. Top Clipchamp Alternatives for Converting/Editing Videos
As we stated above, there are plenty of reasons & concerns about the accessibility & safety while we using an online video converter, it could bring us a great amount of uncertainty, meanwhile, their limited functionalities are somehow broken to use. For almost all aspects, both accessibility, quality & your security, we are ought to seek a better Clipchamp, or says the general online video converter substitute. Better replacement of online video converter is urgently wanted.
Consider from almost all aspects, a standalone video converter; which stable & safe to use, without threats from the internet, has better converts/ editor capability, and good at quality will be the ultimate purpose for content generators & artists as they want. According to our experience, we would like to introduce four different video converter/editor as the summary, all these products are greatly supporting video creation task. Different software has its point to focus, let us check which would be your most favored online converter replacement.
1. WinX HD Video Converter Deluxe
One of the best choice that compatible for all video jobs
The WinX HD Video-Converter Deluxe could be the most easy-access & controllable software that you could use to replace the Clipchamp. It can do a full converting plus editing to your video files for approaching the best effort and usage as your wishes. Extra functions are also provided like downloading internet video resources, convert photos/ images to slide show… the problem for this one is the UI looks a bit bland.
Pros:

Easy-to-access.
A powerful editor allows you to edit (trim, crop, subtitle, merge, etc.)
Allow you to transcoding videos among 420+ formats.
Cons:

Commercial software.
Rigid interface.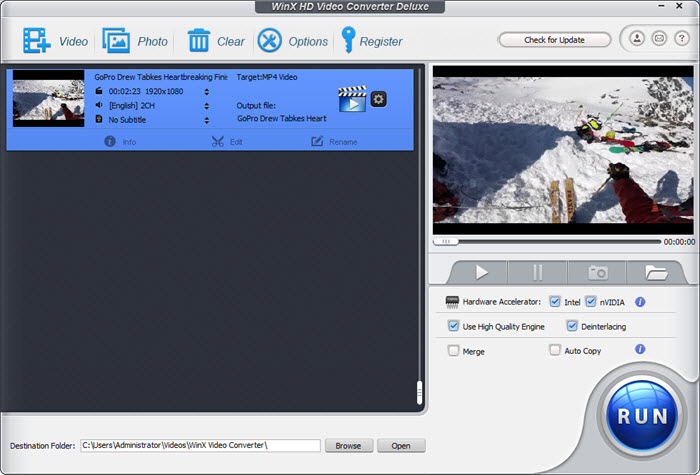 2. HandBrake
One of the most famous open sourced video editor
Handbrake is the one and might be the most famous one for video editing. It is strong & capable of almost all video editor jobs. The framerate adjustment is surely supported. The problem is handbrake in lack of a user-friendly interface. The invisible cost + learning curve could be much sharper in that case hence we are trying to find an easy-to-use Clipchamp substitution to compare with.
Pros:

Free.
Mainly focus on transcoding, less supportive to video edit.
Cons:

Complex & boorish operation panel, sharp learning curve.
Competence of almost all kind of convert tasks.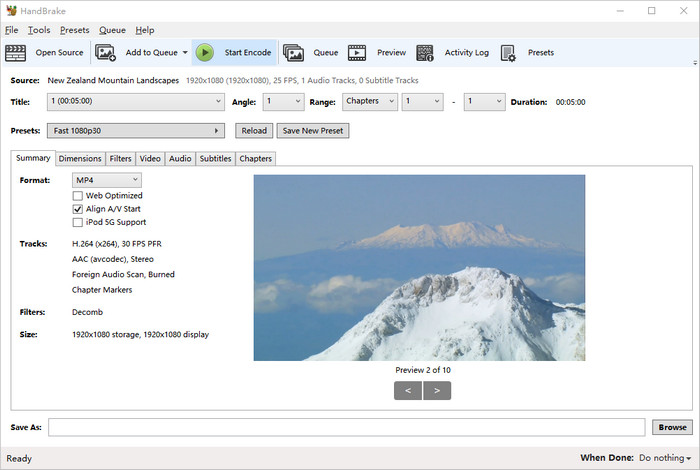 Convert video in HandBrake : External reading for more detail & skill of HandBrake.
3. VLC
A powerful video player which more than a player
VLC is a perfect, expandable video player that can almost get everything handled. Unfortunately, VLC has a very limited control of video after work procedure; the absence of a clear, accessible video editor is the biggest matter for users who want to modify the video framerates and other editor tasks.
Pros:

Free
A strong player that plays all kinds of different format videos.
Allows you to edit video while playing video.
Cons:

Not able to accomplish transcoding & bitrate shifting.
Shabby video editing function as an appetizer.
A bit hard to find (hide in "Advanced Control")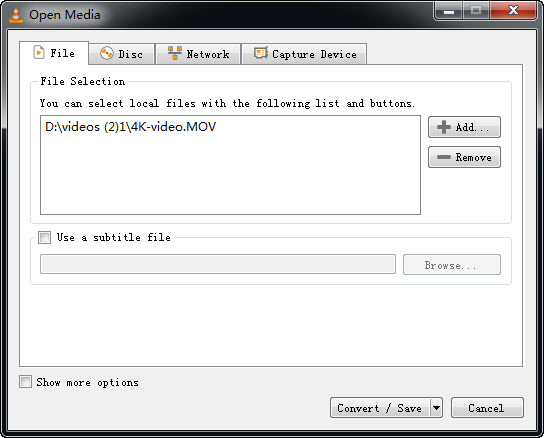 4. VideoPad
A fully featured video editor for creating professional quality videos in minutes
VideoPad is a video-making solution that helps video editing professionals add visual effects and transitions to create 3D videos easily. It not only allows users to import music tracks, add text for captions, adjust video speed, create GIF videos, but also provides more advanced features like stablization.
Pros:

Available to select the export formats for YouTube or the like.
Easy-to-use.
Cons:

Audio editing is confusing
A limited amount of visual effects.
VideoPad takes much time to render a video.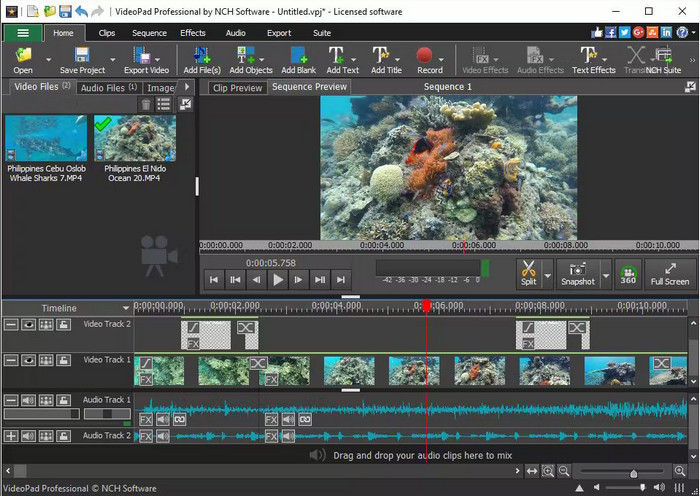 To the Conclusion
It's great if you can finish your video creation with Clipchamp. If not, you don't have to worry. You see, it has no difficulty finding Clipchamp alternative to convert and edit your videos. Of course,

in

 

conditions

 

permit

, keep the risk away from you and maintain a better suite of your cyber working place. WinX HD Video Converter Deluxe could be your great helper this time!