Is Zamzar Secure? Does Zamzar Keep Your Files?
One of Zamzar asked if Zamzar is safe and legal to use. "Is Zamzar online video converter safe? I want to use the Zamazar video converter but I'm not sure if it's safe. Will it cause virus and do the videos I upload stay private?" Online video converter sites require users to upload files to their server and then download the converted file later. Many users are worried that it's likely to download viruses and trojans to their devices and the site keeps their uploaded files. Is Zamzar safe and legal? Does Zamzar keep your files?
Zamzar is safe and legal. The web-based online services won't keep files you upload to convert. Scroll down to check for more detailed information.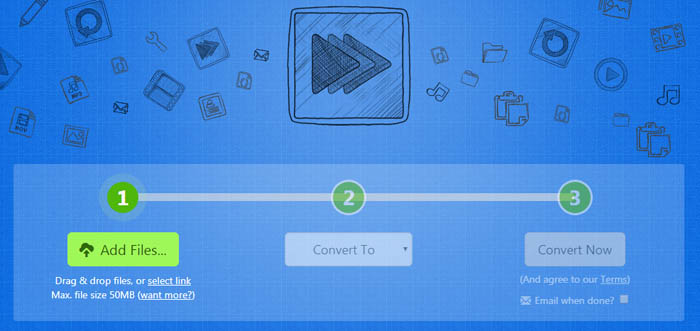 What Information Does Zamzar Collect
Zamzar collects users' basic information, such as browser type, language, referring site, the date and time of each visitor request, and IP addresses. Many websites use Internet technologies like cookies and web server logs to collect such information.
If you register to Zamzar, Zamzar will collect full name, email address, credit card information (name, number, CVV, etc.), a billing address, and a valid VAT number for some members. If you contact Zamzar, the information you provided when you contact, including user name, address, email address, and phone number will be collected by Zamzar.
Note: Zamzar won't collect or store personal data such as genetic data, health information, religious information.
How Does Zamzar Deal with Your Data
According to Zamzar's privacy policy, Zamzar collects users' data for one or more of the following usage.
To provide, update, and maintain the file conversion services they offer to you.
To communicate with you by responding to your requests, comments, questions, and help.
For invoicing, account management, and other matters.
To comply with court orders and similar legal or regulatory obligations that apply to Zamzar.
To investigate and help prevent abuse or security issues.
Does Zamzar Keep Files Users Upload
Zamzar collects users' email address and the details of the filename or file URL to provide file conversion services. Without the file information, they can't convert the file and provide a link to download the converted files. Zamzar will delete these files later.
Zamzar Procedures and Security Features
Zamzar uses some common measures to protect users' information Zamzar collect, process, and store. These methods include Data Transfer Integrity ( AES 256-bit SSL certificate), Bcrypt encryption algorithm for password encryption, Firewalls, Operational Access Controls, Software Updates, External Accreditation, Bug Bounty Program.
Zamzar adopts many technologies to protect users' data, however, data is not 100% safe.
Zamzar Is Not 100% Safe? Use A Desktop Video Converter
Zamzar is not 100% safe, and if you don't trust this site, you can resort to a desktop video converter to process your video files without safety issue and limits. WinX HD Video Converter Deluxe is a popular GPU accelerated program for video conversion. It supports 370+ inputs & 420+ outputs. With Hardware Acceleration, the tool can convert videos at least 5x faster than Zamzar. WinX HD Video Converter Deluxe also allows you to compress and edit videos.
It's as easy as online video converters. Video transcoding can be done within 3 steps.
Step 1: Run WinX Video Converter on your computer and click the +Video button to load a source video.
Step 2: Choose an output format from the Output Profile window, such as MP4 Video format.
Step 3: Click the RUN button to start the video file conversion.