30FPS vs 60FPS, When and Why?
The adaption of the high frame rate in computer graphics is much more common today than it was before. The term "60 fps" became hot recently because of the higher framerate enhance the graphic quality. Meanwhile, 24fps and 30fps is still the mainstream for videos and movies because it has found the balance between quality & efficiency.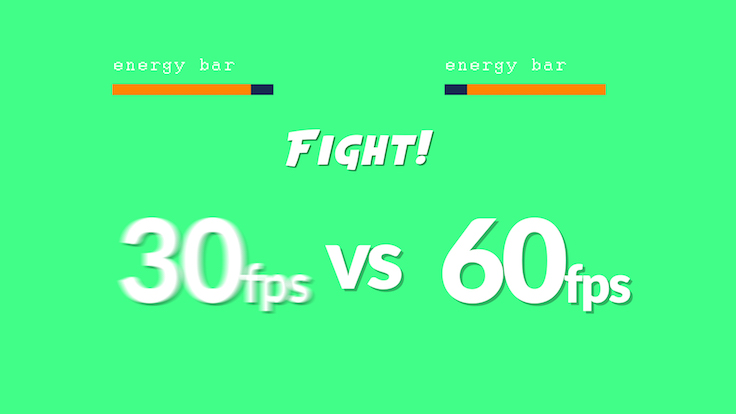 What is FPS? Why Lower Frames Could Sometimes be Better?
The term "fps" usually stands for "Frame per second". As the name suggests, it means "how many frames that appear in 1 second"
We know that the term: "Movie" refers to "Moving picture". While the pictures passing through our eyes with 24 pictures per second, our visionary system will consider the fast flipping static pictures (with chronological continuity) are representing the dynamic movement of a real object.
That is to say, when we comparing 30fps video with 60fps video,If you want your project to have the most "cinematic feel" as possible between 30fps and 60fps, pick 30fps for it's unique texture
Comparison of 30, 60, 120 Frames per Second
The benefit of high framerate has already widely accepted, in both gaming, video recording & streaming, along with social sharing. Both high & low framerate has a beneficial point via different situation.
Gaming
Generally, most gamer agree that anything less than 30fps is unplayable and higher frame rate results in smoother gaming. 120 or 240pfs is accordingly said to be the best. But there is not realized easily, since 120 fps gaming is realized on condition that the monitor is 120-165hz refresh rates, together if you have a powerful high-end gaming pc. For the most suitable frame rate, right now 60fps is the target goal for most gaming pc, since it has less demanding on consoles. And the upcoming ps5 and xbox series x will aim for 60pfs in most games.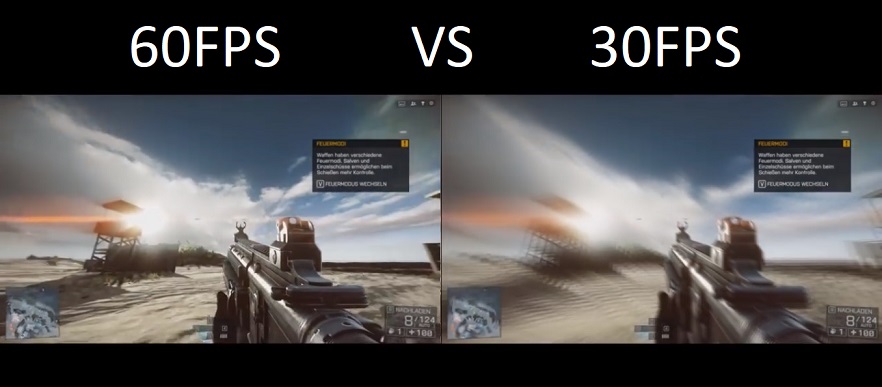 Video Recoding & Social sharing
The video we could find on the internet & access on the video platform like Youtube, Vimeo. 60 & 30 fps, which offers a better motion to represent when compare it to a lower framerate. When compare 30fps to 60fps, the most internet optimized framerate is 30fps, which giving the priority to video quality & saving space with in the sametime.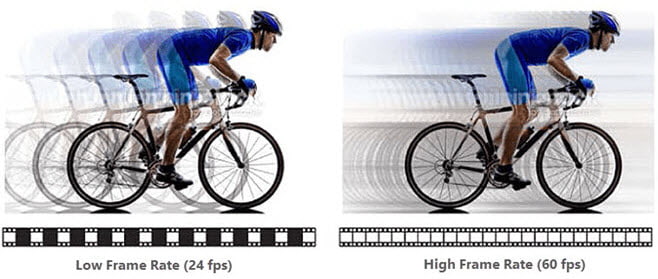 Sports filming, Drone filming
For sports games, a higher to 120fps filming is required to capture the motion of athletes. Modern drone filming can also achieve high FPS filming for special usage or motion catching. And on the audience side, a 60fps sports streaming will have better experience than 30fps. Talk about the drone filming, many devices, like DJI's new product line – Zenmuse series support full optical lens & 60fps, 3840x2160 resolution filming.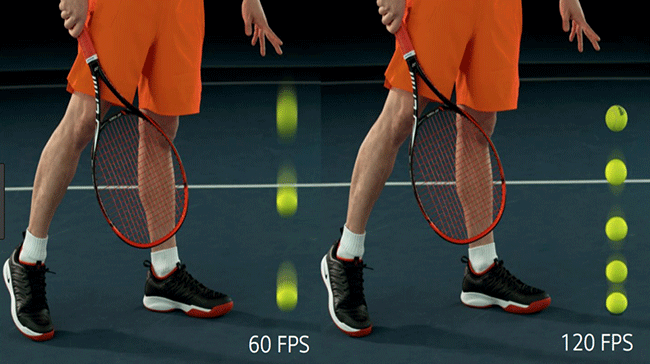 Is There a Software That Can Convert 30fps to 60fps?
Yes we have. The WinX HD Video Converter Deluxe, BeeCut, the SVP converter, and the Wondershare Uniconverter are both capable of doing the job. Those converters can both control the framerate of videos.
Generally speaking, 30fps video has the best quality & space-saving balance, and 60fps will keep the video with better motion graphics.
How to Use WinX HD Video Converter Deluxe to Increase & Decrease the Frame Rate
Step 1: Choose you favored video that need to modify its framerate.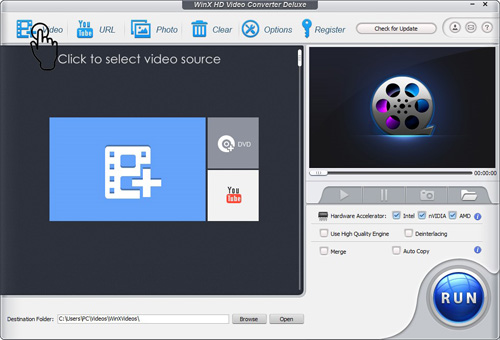 Step 2: Select preferred Output preset, the video output will be based on parameters you've selected. Step 3: Click the gear button for advanced setting menu, in which allows us to modify the template & to detail optimize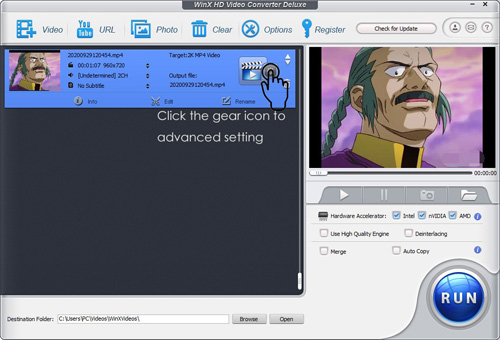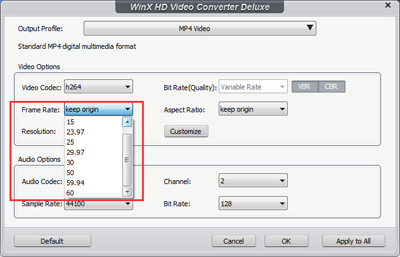 A 24fps video would be perfect for movie and exhibits the best "movie textures" for you. A 60fps could be a perfect display of motional picture quality, like sports games & video games. The WinX HD Video Converter Deluxe is one of the decent options that offers a decent, good assistance for framerate adjusting.