2019 Top 3 Free MKV Players to Play HD MKV Video Files
Matroska Multimedia Container is an open standard free container format, a file format that can hold an unlimited number of video audio formats, picture or subtitle tracks inside a single file. It natively supports features like alternate audio tracks, multilingual subtitles and chapter points, as well as rich metadata authoring including cover art, ratings, descriptions and more. Thus, many users choose to save videos in MKV.
However, they soon find that storing various types of video formats in MKV is fine. But it's not the case when you play it. One typical example is the codecs from Realvideo and ON2. For the general MKV file players, they can't play MKV video files formatted by Realvideo or ON2 codecs unless they have the latest CCCP playback pack or have the right DirectShow decoder filters installed. What plays MKV files?
If you don't want to mess with the confusing installation of any codec pack or Directshow filters, you're strongly recommended to read the below top free MKV player to playback MKV media files thereon without downloading any codec pack or the like.
Free Download Best Free MKV Player - 5KPlayer
5KPlayer, a clean yet free MKV video player, doesn't rely on the framework of Microsoft DirectShow, is able to play MKV files with whatever codecs, be it H264, HEVC, VP8, VP9 or the troublesome Realvideo, Realaudio, RV 9, RV 10, ON2 (VP4, VP5, VP6) with itself, needeless to install any codec pack or the like on your Windows (10) computer. It also support you to play MP4, MOV, DVD, ISO image, AVI up to 4K resolution!
[Review] 2019 Best MKV Players Freeware
No.1: All-in-one Free MKV Video Player for Windows (10) and Mac - 5KPlayer
★★★★★ Rating: 5
Type: Free
OS: Windows & Mac
5KPlayer is the best free .mkv video player with whatever video/audio codecs supported by itself. You don't need to update any CCCP playback pack or DirectShow decoder filters. This matroska video player can handle any MKV video (multi-video track) without "MKV won't open in WMP", "MKV stuttering playback" or "MKV no sound" errors.
Tremendous video playback capacity allows you to not only play MKV files, but also play MP4, HEVC, M2TS, AVCHD, MOD, H.264, MPEG-4, AVI, MOV, WMV, FLV, etc. in whatever resolution, 720p, 1080p Full HD or 4K Ultra HD. This free MKV video player can make more effective use of your computer resource.
Besides, 5KPlayer also features sorts of additional functions, such as playing lossy/lossless music, playing any DVD sources, free downloading videos songs from 1000+ video sites, and steaming MKV videos audios for iPhone, iPad, Apple TV, etc.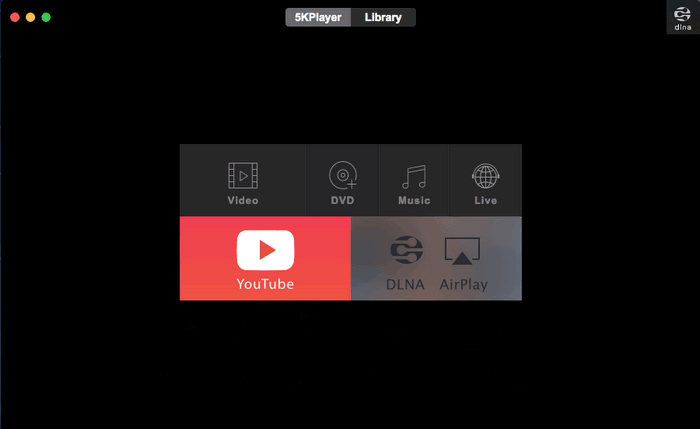 As for the common 4K HEVC video or movies formatted by .mkv format, it's a no-brainer for 5KPlayer to play it thereon. Horse-powered by NVIDIA CUDA® , Intel® QSV, DXVA 2.0 & AMD Hardware-acceleration, this best MKV player ensures a smooth playback of 4K x265 MKV video by handing over the compute-intensive 4K HEVC decoding task from general-purpose CPU to graphical-expert GPU. That's the reason why you won't suffer the 4K MKV stuttering/lagging playback issue.
Warm Prompt: the GPU hardware accelerated MKV video player is not the sole prerequisite for successful 4K H265 MKV playback. Your computer hardware configurations are also significant in 4K HEVC MKV video smooth playback. Check the 4K HEVC MKV playback basic requirements on hardware configurations.
No.2: Cross-platform MKV Media Player - VLC Media Player
★★★★☆ Rating: 4.5
Type: Free
OS: Windows, Mac & more
Same as the 1st ranking MKV movie player, VLC player is also free from Microsoft DirectShow framework, indicating that this free MKV video player for Windows/Mac also doesn't require you to download & install any video codec pack or filters.
It supports for most video and audio streams you will find in an .MKV file, depending on what your streams are. Besides, choose VLC as your .mkv player, you can organize and operate MKV video's multiple video/audio/subtitle tracks in a decent way.
Somehow, VLC Player lacks user friendly interface, and though armed with advanced features but it is just too complicated to handle with them. And once you drag MKV video into a VLC playlist, it cannot change position on the list. By the way, VLC does not willingly accept Blu-ray Disc and rm video which is also to some extent disappointing.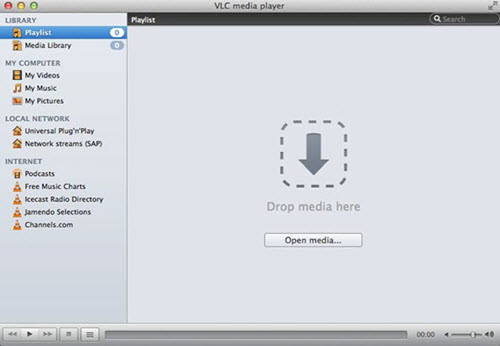 Also See: Can't VLC Play MKV Normally? Here's How to Fix It!
No.3: MKV File Player in High Repute Worldwide - DivX Plus Player
★★★★ Rating: 4
Type: Commercial
OS: Windows & Mac
DivX Plus Player not just play MKV video files back, but play it in a good way. There are some enhanced MKV playback features to this top MKV video player like: supports up to 8 MKV multiple subtitles and audio tracks, offers smooth fast-forward and rewind MKV playing process and auto-generated MKV chapters.
Unfortunately DivX Plus Player is a commercial software which means not free available for users. And as a MKV HD video player under the old label, it sometimes need to consider about adding Blu-ray video playback function, which gives a larger range of MKV media playing options (since some of MKV video file contains in Blu-ray Disc).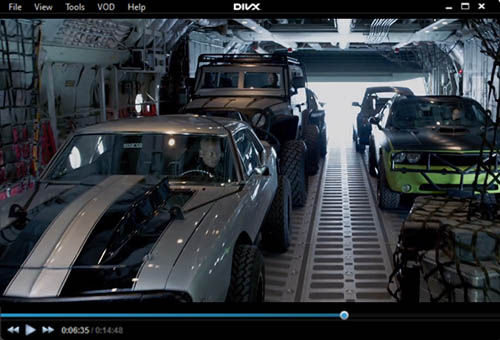 Comparison of The Best 3 MKV Players for PC/Mac
Items

5KPlayer

VLC Media Player

DivX Plus Player

Supported OS

Windows 10/8/7/XP
Mac OS X 10.6 or later

Windows, Mac, Linux, Android, iOS, Windows Mobile

Windows only

Play Video/Audio

Yes

Yes

Yes

Play DVD

Yes (region-free)

Yes

Yes

Airplay

Yes

No

No

Download Online Video

Yes

No

No

Edit

Yes (rotate, add subtitles etc.)

Yes (crop, add subtitle, audio etc)

No
Conclusion: After comparision, 5KPlayer stands out in MKV playback for the following reasons:
Free MKV player to play MKV movies or videos on Windows (10) and Mac (macOS Mojave);
Play 4K videos, 1080p/720p High def video, SD videos like MP4, AVI, MOV, M4V, WMV, as well as audio files in MP3, WAV, FLAC, etc.;
Free downloading videos/movies/music from 1000+ video sites including YouTube;
Free streaming video audio for iPhone, iPad, Apple TV, etc. with the built-in feature;
Also play radio from BBC, Heart, Capital, etc.
>> Free Download 5KPlayer to Play (4K HEVC) MKV Files without Errors <<
Further reading: MKV Video Oversteps Foregoers and Leads a New High-def Trend
Matroska is designed with the future in mind. It incorporates features you would expect from a modern container format.
1. Create and document a modern, flexible and cross-platform Audio/Video container format. It makes all the possibility to play MKV movie files on Windows, Mac OS, Linux with a variety of MKV video players. (With proper MKV codec installed, even Windows Media Player will support playback MKV video)
2. Establish Matroska as the open source alternative to existing containers such as AVI, ASF, MOV, RM, MP4, MPG ES. And at times you may need to learn how to convert MKV to MP4 for get MKV played on devices, like iPhone, iPad, Android, Apple TV etc.
3. Features Chapters, Multi Video/Audio/Subtitle tracks and menu like DVD and Blu-ray disc have. So it is ideal to convert and burn MKV to DVDs. On contrary, backup and rip Blu-ray to MKV is also favorable to make Blu-ray digital backup and play HD video in MKV format.
4. Thanks to advanced video coding method, after converting M2TS/MTS video to MKV format, you can shrink a 50GB Blu-ray video in M2TS format to 10GB MKV file, while still keeping best preserved quality as well as chapters, menu, multiple language, subtitle tracks. >> Best HD Video Converter
Therefore, if conditions permit, don't not hesitate to save videos in MKV format, as it not only keeps video in high quality, but also preserves intact elements (chapters, menu, audio, subtitle tracks) in videos. And you don't have to worry about MKV not playing error. You're able to play MKV files smoothly with the above MKV players, or convert MKV to any formats or devices with WinX HD Video Converter Deluxe.
Free Download WinX HD Video Converter Deluxe to Transcode MKV to Any Formats