2021 Top 10 Free MKV Players to Play HD/4K MKV Video Files
We'll introduce and review 10 best MKV players here. Matroska Multimedia Container is an open standard free container format, a file format that can hold an unlimited number of video audio formats, picture or subtitle tracks inside a single file. It natively supports features like alternate audio tracks, multilingual subtitles and chapter points, as well as rich metadata authoring including cover art, ratings, descriptions and more. Thus, many users choose to save videos in MKV.
Storing various types of video formats in MKV is fine. But they soon find that it's not the case when you try to play MKV files. One typical example is the codecs from Realvideo and ON2. For the general MKV file players, they can't play MKV video files formatted by Realvideo or ON2 codecs unless they have the latest CCCP playback pack or have the right DirectShow decoder filters installed. Well, how to play MKV video files?
If you don't want to mess with the confusing installation of any codec pack or Directshow filters, you're strongly recommended to try the following free MKV player to play MKV media files.
Top 10 Best MKV Video Players
Free Download Best Free MKV Player - 5KPlayer
5KPlayer, a clean yet free MKV video player, doesn't rely on the framework of Microsoft DirectShow, is able to play MKV files with whatever codecs, be it H264, HEVC, VP8, VP9 or the troublesome Realvideo, Realaudio, RV 9, RV 10, ON2 (VP4, VP5, VP6) with itself, needeless to install any codec pack or the like on your Windows (10) computer. It also support you to play MP4, MOV, DVD, ISO image, AVI up to 4K resolution!
[Review] Best MKV Player Freeware of 2021
No.1: All-in-one Free MKV Video Player for Windows (10/8/7) and Mac - 5KPlayer
★★★★★ Rating: 5
Type: Free
OS: Windows & Mac
5KPlayer is the best free .mkv video player with whatever video/audio codecs supported by itself. You don't need to update any CCCP playback pack or DirectShow decoder filters. This matroska video player can handle any MKV video (multi-video track) without "MKV won't open in WMP", "MKV stuttering playback", "unsupported video codec", "MKV no sound" errors.
Tremendous video playback capacity allows you to not only play MKV files, but also play MP4, HEVC, M2TS, AVCHD, MOD, H.264, MPEG-4, AVI, MOV, WMV, FLV, etc. in whatever resolution, 720p, 1080p Full HD or 4K Ultra HD. This free video player can make more effective use of your computer resource.
Besides, 5KPlayer also features sorts of additional functions, such as playing lossy/lossless music, playing any DVD sources, free downloading videos songs from 1000+ video sites, and steaming MKV videos audios for iPhone, iPad, Apple TV, etc.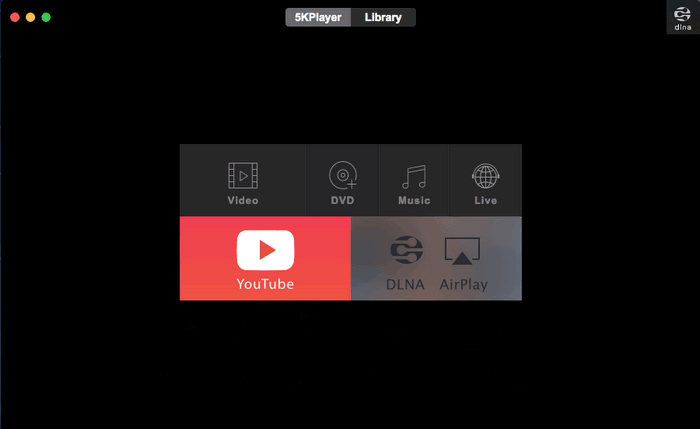 As for the common 4K HEVC video or movies formatted by .mkv format, it's a no-brainer for 5KPlayer to play it thereon. Horse-powered by NVIDIA CUDA® , Intel® QSV, DXVA 2.0 & AMD Hardware-acceleration, this MKV player ensures a smooth playback of 4K x265 MKV video by handing over the compute-intensive 4K HEVC decoding task from general-purpose CPU to graphical-expert GPU. That's the reason why you won't suffer the 4K MKV stuttering/lagging playback issue.
Warm Prompt: the GPU hardware accelerated MKV video player is not the sole prerequisite for successful 4K H265 MKV playback. Your computer hardware configurations are also significant in 4K HEVC MKV video smooth playback. Check the 4K HEVC MKV playback basic requirements on hardware configurations.
No.2: Cross-platform MKV Media Player - VLC Media Player
★★★★☆ Rating: 4.5
Type: Free
OS: Windows, Mac, iOS, Android & more
Same as the 1st ranking MKV movie player, VLC player is also free from Microsoft DirectShow framework, indicating that this free MKV video player for Windows/Mac also doesn't require you to download & install any video codec pack or filters.
It supports for most video and audio streams you will find in an .MKV file, depending on what your streams are. Besides, choose VLC as your .mkv player, you can organize and operate MKV video's multiple video/audio/subtitle tracks in a decent way.
Somehow, VLC Player lacks user friendly interface, and though armed with advanced features but it is just too complicated to handle with them. And once you drag MKV video into a VLC playlist, it cannot change position on the list. By the way, VLC does not willingly accept Blu-ray Disc and rm video which is also to some extent disappointing.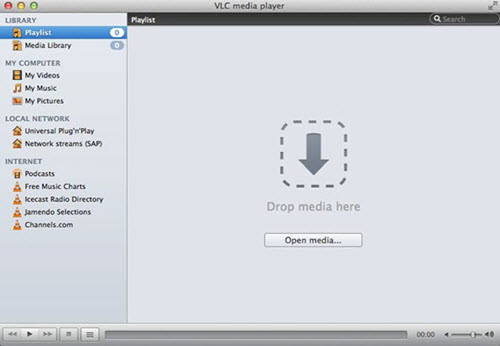 Also See: VLC can't Play MKV Normally? Here's How to Fix It!
No.3: MKV File Player in High Repute Worldwide - DivX Plus Player
★★★★ Rating: 4
Type: Commercial
OS: Windows & Mac
DivX Plus Player not just plays MKV video files back, but plays it in a good way. There are some enhanced MKV playback features like: supports up to 8 MKV multiple subtitles and audio tracks, offers smooth fast-forward and rewind MKV playing process and auto-generated MKV chapters.
Unfortunately DivX Plus Player is commercial software which means it isn't free available for users. And as a MKV HD video player under the old label, it sometimes need to consider about adding Blu-ray video playback function, which gives a larger range of MKV media playing options (since some of MKV video file contains in Blu-ray Disc).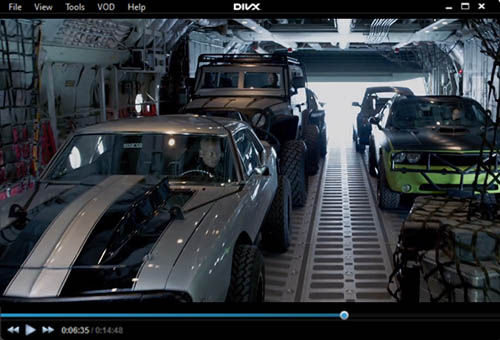 Comparison of The Best 3 MKV Players for PC/Mac
Items

5KPlayer

VLC Media Player

DivX Plus Player

Supported OS

Windows 10/8/7/XP
Mac OS X 10.6 or later

Windows, Mac, Linux, Android, iOS, Windows Mobile

Windows only

Play Video/Audio

Yes

Yes

Yes

Play DVD

Yes (region-free)

Yes

Yes

Airplay

Yes

No

No

Download Online Video

Yes

No

No

Edit

Yes (rotate, add subtitles etc.)

Yes (crop, add subtitle, audio etc)

No
★★★★ Rating: 4
Type: Free
OS: Windows
Media player classic (aka. MPC-HC) is an open source MKV player. It can be downloaded on its official website with nary a penny. Though it's a freeware, there is no advertisement, annoying toolbars or latent spyware, needless to worry about the security matter. What's more, this free video player is open to almost any video codec and format you throw at it, be it MKV, MP4, MOV, AVI, FLV, DVD, CD, etc.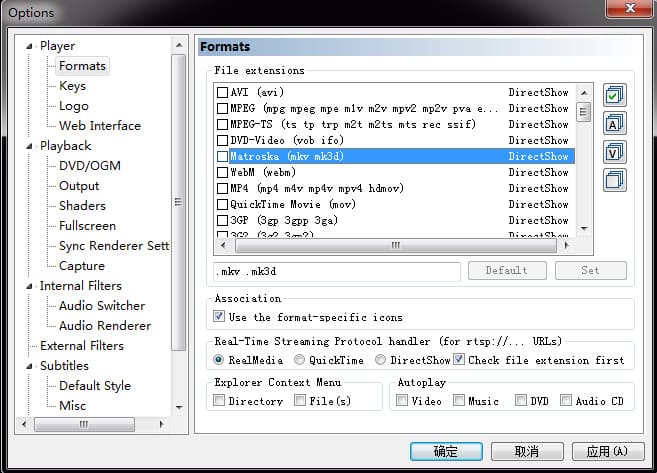 Certainly, there is one beef from its users. This MKV media player is unable to play old MPEG-1 files (the same to VLC player) or to smoothly play 4K HEVC (MKV) video at 60FPS. The image is lagging and audio is stuttering. These might be the major parts for MPC-HC to be improved in the future. As for other functions like streaming and video downloading, just download 5KPlayer or VLC. Media player classic just performs its basic job well. It's a nice choice for someone who doesn't require extra features.
★★★★☆ Rating: 4.5
Type: Free
OS: Windows
Wonder why I rank Potplayer higher than KMPlayer since part of the Potplayer's development team still comes from KMPlayer? Yes, they have many in common. The major reason lies in that Potplayer overshadows KMplayer with its more outstanding GPU hardware decoding, esp for 4K high resolution video.
When you run Potplayer to play MKV videos with compute-intensive HEVC codec or 4K hi-defi resolution, the advantage of enhanced GPU hardware acceleration shows up. With seamless support of DXVA, Nvidia CUDA and Intel QuickSync techs, this MKV video player can produce the smooth playback effect, with crisp video picture and clear sound, no freezing/lagging or any stuttering issues. Beyond that, your computer CPU usage can be reduced to minimum degree and your system responsiveness gets badly improved.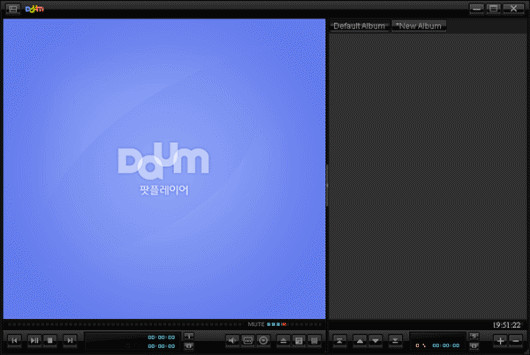 ★★★★ Rating: 4
Type: Free
OS: Windows
KMPlayer is no doubt a powerful video player, supporting an expansive library of video codecs and formats, be it AVI, RealMedia, MPEG 1/2/4, ASF, MKV, FLV, MP4, VCD, SVCD, DVD, etc. You're also authorized to make some adjustments during MKV playback, including image filtering, sound track, brightness, saturation, zoom, playback jump, etc. What also surprises you is that it supports 3D video playback and subtitles in variety of formats SMI, ASS, SRT, PSB, S2K, SUB, TXT and LRC. That's not the end. Its screen capture feature might be the ace, which lacks in most other competitors.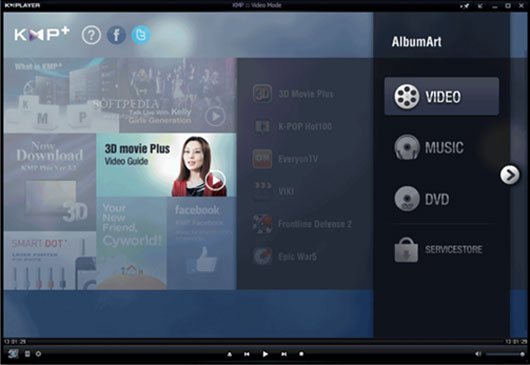 It would be much better if it gets improved in these areas: delete the redundant features, simplify the control box, remove the off-putting advertisements, reduce the bundled software, optimize the internal algorithm, etc. In short, it's definitely a qualified player to play MKV.
★★★★ Rating: 4
Type: Free
OS: Windows
Another MKV player freeware made by South Korea is GOM player. What is special to me is that this MKV file player not only plays MKV video with H264, HEVC, VP8 codecs, but also plays damaged MKV files without downloading extra codecs or repair pack. Yet, as you might notice, it's currently unable to play VP9-encoded MKV files.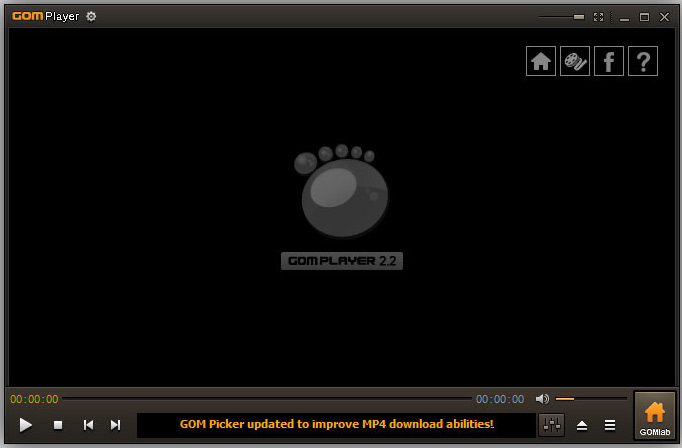 One point I appreciate this free MKV player a lot is that it provides much higher information transparency and more sincerity to its users. It doesn't intentionally hide its shortcomings or its imperfect sides. Instead, it shows to you and lets you freely make decision. For instance, it tells you that it can't handle all videos playback. For some files, you're required to seek helps from DirectX or Windows Media Player. And not all the computers are supported by GOM player to play 360° VR videos thereon. It has entry-level requirements to your desktop. You can find the detailed product description under "Specs" on its official product webpage.
★★★★☆ Rating: 4.5
Type: Free
OS: Windows & macOS & Linux & Android
Does the sort order really explain everything? Not really, sometimes. For example, this free MKV video player is such an exception. It's ranked at the 8th place of our picks. However, its performance makes an impressive showing, 100% worth 4.5 stars.
The first thing I noticed is that it does play your MKV files with the common video codecs, but also download MKV video file from online sites. It doesn't list out the supported video sites, but you can have a test on your own. This free video player for Windows 10 scores well in this list also because it supports video converting. Thus, you can transcode video to MP4, MOV, AVI, MP3, etc. for watching on your mobile device, as well.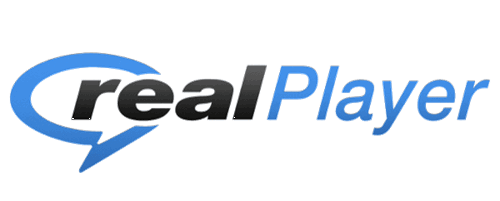 Does that all it get? Absolutely not. It also allows you to burn your favorite music playlist to CD just a click away. Video streaming feature is available as long as you have Xbox One, Chromecast or Roku. Then, you can stream videos and movies to your smart TV. Certainly, if you need to stream or airplay video to MacBook/iMac or Apple TV, scroll up to download 5KPlayer.
★★★★ Rating: 4
Type: Free
OS: Windows
UMPlayer is a multi-format media player based on MPlayer, which utilizes the previous MPlayer old engine. But this doesn't exert a negative impact on this free MKV player's feature to play MKV video files, as well as MP4, MOV, HEVC, AVI, WMV, etc. It lets you search MKV video resources online and music from Shoutcast thereon. The same also applies to search for subtitles for your MKV file thereon.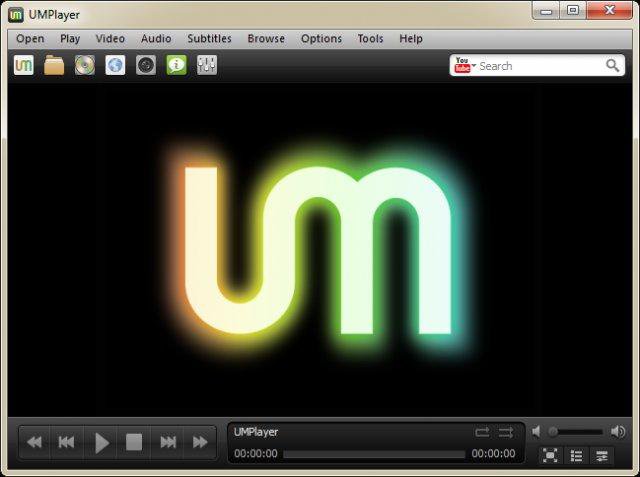 Compared to other MKV video players, UMPlayer has some drawbacks, no YouTube streaming/recording, no hardware decoding, being lagging and freezing during DVD playback, etc. So you can't expect too much from it.
★★★★ Rating: 4
Type: Free
OS: macOS
Is QuickTime the best one for you to play video files on macOS? Not really, indeed. Cisdem video player for Mac can be a better alternative if your QuickTime lets you down. This Mac video player enables you to free play MKV, AVI, AVCHD, WMV, MP4, etc. with a wide arrange of resolution, 4K, 5K and even 8K Ultra HD. To play MKV with subtitles, just load subtitle and then the subtitle will be automatically detected and displayed.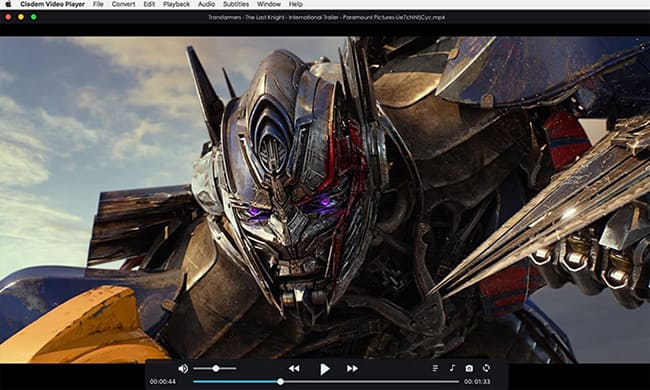 No need for additional codecs or codec package, it can finish the video playback job on its own, letting your computer be away from the potential viruses and risks caused by the anonymous codec installation. You can upgrade this MKV player if you're meant to use its built-in convert feature.
Conclusion: After comparision, 5KPlayer stands out in MKV playback for the following reasons:
Play MKV movies or videos on Windows (10) and Mac (macOS Big Sur);
Play 4K videos, 1080p/720p High def video, SD videos like MP4, AVI, MOV, M4V, WMV, as well as audio files in MP3, WAV, FLAC, etc.;
Free download videos/audios from 1000+ video sites;
Free stream video audio for iPhone, iPad, Apple TV, etc. with the built-in feature;
Also play radio from BBC, Heart, Capital, etc.
>> Free Download 5KPlayer to Play (HD/4K HEVC) MKV Files without Errors <<
Further reading: MKV Video Oversteps Foregoers and Leads a New High-def Trend
Matroska is designed with the future in mind. It incorporates features you would expect from a modern container format.
1. Create and document a modern, flexible and cross-platform Audio/Video container format. It makes all the possibility to play MKV movie files on Windows, Mac OS, Linux with a variety of MKV video players. (With proper MKV codec installed, even Windows Media Player will support playback MKV video)
2. Establish Matroska as the open source alternative to existing containers such as AVI, ASF, MOV, RM, MP4, MPG ES. And at times you may need to learn how to convert MKV to MP4 for get MKV played on devices, like iPhone, iPad, Android, Apple TV etc.
3. Features Chapters, Multi Video/Audio/Subtitle tracks and menu like DVD and Blu-ray disc have. So it is ideal to convert and burn MKV to DVDs. On contrary, backup and rip Blu-ray to MKV is also favorable to make Blu-ray digital backup and play HD video in MKV format.
4. Thanks to advanced video coding method, after converting M2TS/MTS video to MKV format, you can shrink a 50GB Blu-ray video in M2TS format to 10GB MKV file, while still keeping best preserved quality as well as chapters, menu, multiple language, subtitle tracks.
Therefore, if conditions permit, don't not hesitate to save videos in MKV format, as it not only keeps video in high quality, but also preserves intact elements (chapters, menu, audio, subtitle tracks) in videos. And you don't have to worry about MKV not playing error. You're able to play MKV files smoothly with the above MKV players, or convert MKV to any formats or devices with WinX HD Video Converter Deluxe.
Free Download WinX HD Video Converter Deluxe to Transcode MKV to Any Formats