M4V vs MP4 Comparison: Difference Between MP4 and M4V
M4V vs MP4: Is there any difference between M4V and MP4 video?
Q: Apple devices and mobiles only support MP4, M4V, MOV video formats, then when I rip my movie DVD to my iPhone 6S/6, iPad with a DVD ripper or want to play other videos like M2TS, AVCHD, MKV videos (not compatible with Apple devices) recorded by HD Camcorders on iPhone, which video format should I choose to rip/convert to, M4V or MP4? M4V vs MP4? Which one is better? What's the exact difference between M4V and MP4?
It's easy to confuse M4V with MP4. If you want to figure out these questions, you come to the right place. This post mainly focuses on M4V vs MP4 comparison and tells you the clear definitions of M4V and MP4, as well as the differences between MP4 and M4V.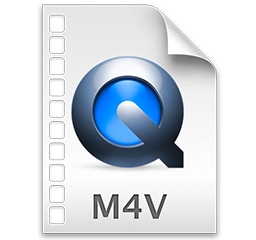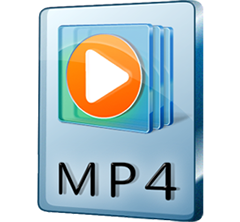 Best Fastest Video Converter/Downloader
WinX HD Video Converter Deluxe/for Mac
Easily convert M4V to MP4 format or MP4 videos to M4V with No.1 fast speed and great quality. Free download/convert any 8K/4K UHD/HD/SD videos to MP4/M4V with highest quality.


WinX HD Video Converter Deluxe can save (convert, natch) videos from the likes of YouTube, and output presets for every portable device from Android to Windows Phone.
- Rick (CNET Editor)
M4V vs MP4: Definitions
What is M4V?
M4V: M4V is a video container format especially developed by Apple for encoding videos, movies, music videos, etc. in its iTunes store. Usually the M4V video files you purchased or rented from iTunes are protected by Apple's FairPlay DRM copy protection aiming to restrict copying or piracy, which means the protected M4V videos can only be watched on iPhone, iPad, iPod, etc. but not on non-Apple devices like Android. However, DRM-removed M4V files may be recognized and played by other video players by changing the file extension from .m4v to .mp4.
What is MP4?
MP4: MP4 is short for MPEG-4 Part 14. It is a universal video container format used to store video, audio, subtitles and images. Due to its good compression and compatibility, it allows streaming over the Internet and playing on most media players and devices.
M4V vs MP4: Differences Between MP4 and M4V
Actually, M4V is the derivation of MP4 video format, so they are very similar in many ways while with subtle differences.
1. M4V vs MP4 – Developer and Application
M4V (.m4v) is developed by Apple Inc. and it is specifically designed for Apple products such as the iPhone, iTunes store, iPod, etc. while MP4 (.mp4) is developed by Moving Picture Experts Group (MPEG) and it can be played by most media players and devices. It is one of most popular video format streaming on the Internet thanks to its great compression and low-bandwidth requirement.
2. M4V vs MP4 – Video Audio Codec
MP4: MPEG-4/H.264 (AAC)
M4V: H.264 (AAC/AC3)
The MP4 container can hold either MPEG-4 or H.264 video codec but the M4V container can use exclusively H.264 video codec.
3. M4V vs MP4 – Compatibility
Originally, M4V can only be played on a computer through iTunes and its usage is limited to Apple products only, while MP4 is much more universal and it can be recognized and played by almost all media players and devices.
4. M4V vs MP4 – Popularity
M4V becomes more and more popular with the wave of Apple products like iPhone, iPad, Mac computer, etc. Since this type of file extension is often copy-protected, many Apple fans favor to stay in M4V format. While MP4 is widely used for uploading, sharing and streaming on the Internet. It is more user-friendly to copy, save, transfer and playback on mobile devices.
Related: Why Does HandBrake Save DVD to M4V not MP4 Video File; Convert MKV to MP4; MPEG4 vs MP4; AVI vs MP4; H.265 vs H.264, MP3 vs MP4
Conclusion: Through side-by-side m4v mp4 comparison, now we know that there is no essential difference between MP4 and M4V. If the DRM protection of the M4V video file is removed, the MP4 and M4V video is the same. If you'd like to convert M4V video to MP4 file for wide playback on other players and mobile devices like Android Samsung, HTC, then you may need the help of a professional video converter – WinX HD Video Converter Deluxe, which can help you easily convert M4V to MP4 or convert MP4 to M4V.
M4V vs MP4: How to Convert M4V to MP4 with Original Quality on PC/Mac?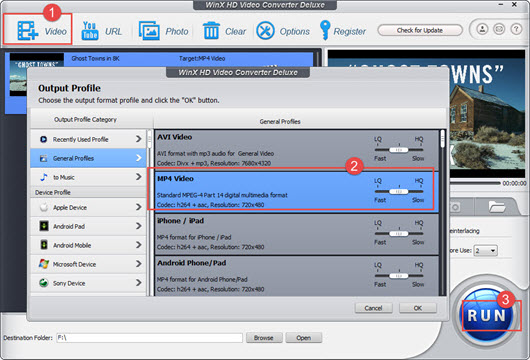 Free download and install WinX HD Video Converter Deluxe on your PC or Mac (free download Mac version), and follow the 3 simple steps below to easily convert M4V to MP4 video.
Step 1: Import the source M4V video.
Launch this M4V MP4 converter and click "+ Video" button on the top-left.
Step 2: Select "MP4 Video" as the converted video output file.
In the output profile window, choose "General Profiles --> MP4 Video" and click "OK".
Step 3: Start convert M4V to MP4.
Set a target folder to store the MP4 video file and click "RUN" to set off converting M4V file to MP4 video.
Advice: MP4 vs M4V. There's no saying which video format is better. Since MP4 is more compatible and user-friendly, it is advisable to rip DVD movie to MP4 or convert video to MP4 format. But if you are an Apple addict, you can choose M4V as your video format. Choosing which video format is depending on you and your specific needs.
Still have trouble about converting videos to/from MP4/M4V? Please feel free to Email Us >>
Best Fastest All-in-one Video Downloader & Converter - WinX HD Video Converter Deluxe
* Free download 8K/4K/HD/SD videos/movies/music from YouTube and 300+ sites and convert them to MP4, M4V, AVI, MOV, MP3, iPhone, iPad, Android, etc. 410+ preset profiles.
* By supporting the world's most advanced Intel QSV, MMX-SSE, Nvidia CUDA/NVENC, Hyper-threading and AMD 3DNow! tech, it accelerates the conversion speed significantly and delivers you No.1 fast converting speed.
Related External Source from Wiki:
M4V: The M4V file format is a video container format developed by Apple and is very similar to the MP4 format. But M4V files may optionally be protected by DRM copy protection.
MP4 (MPEG-4 Part 14): The only official filename extension for MPEG-4 Part 14 files is .mp4, but many have other extensions, most commonly .m4a and .m4p. M4A (audio only) is often compressed using AAC encoding (lossy), but can also be in Apple Lossless format.