AAC Codec Free Download for Windows 10/11/8
Free Download AAC Codec for Windows 10/11 to Decode/Encode AAC on PC
AAC gradually gets its domination in the digital audio market after Technicolor and Fraunhofer IIS announced terminating MP3's licensing program for MP3 related patents on April 23, 2017. AAC is designed as the successor of MP3 delivering better audio quality at a lower bit rate and used for TV/internet streaming, radio broadcasting. It has a fairly wide compatibility with YouTube, iOS/Android devices and game consoles.
However, some players are still unavailable to open AAC files or videos with AAC format, for example Windows Media Player 11 and lower versions. In this case, AAC codec is essential for getting a smooth audio playback. On the other hand, free and open-source AAC implementations empower developers to encode AAC without patent infringement. Now, follow us to free download available AAC codecs for Windows 10/11/8/7 etc.
Free Rip AAC Audio from Video?
Free download WinX HD Video Converter Deluxe to rip audio streams in MP4, MKV, AVI, WMV, MOV, MPEG2, FLV, 3GP etc, to AAC format while keeping lossless quality. Also capable of downloading AAC music from SoundCloud, Audiomack or similar music sites.
Part 1. Download AAC Music Codecs for Windows 11/10/8/7
AAC codec can be a software library/project or a set of software tools for encoding or decoding AAC audio. Some AAC codecs can manage both AAC encoding and decoding, while some others can only decode AAC with the purpose of playback or conversion. So, what AAC codecs can we download for Windows 11/10/8/7 etc? Check the list below.
Nero AAC Codec
Supported OS: Windows, Linux
Type: Encoder/Decoder
License: Free
Download Link: https://www.videohelp.com/software/Nero-AAC-Codec
Nero AAC Codec, developed and distributed by Nero AG, is an all-in-one AAC encoder and decoder supporting MPEG-4 AAC LC, HE-AAC and HE-AACv2 with up to 96kHz sample rate and up to 6 channel (5.1 surround). It is highly praised because it can output high-quality results with small size. This AAC codec gave its last update on 18 February 2010 with version 1.5.4.0. Although it is no longer developed, it can run fine on Windows 11, 10, 8, 7 and lower versions.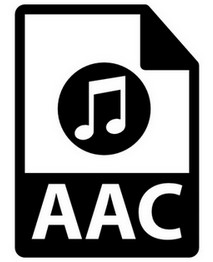 Fraunhofer FDK AAC
Supported OS: Android, Windows, macOS, Linux
Type: Encoder/Decoder
License: Liberal
Download Link: https://github.com/mstorsjo/fdk-aac
Fraunhofer FDK AAC is initially developed as an included AAC codec of Android and later expands to other platforms. It supports a wide range of AAC audio object types embracing MPEG-2/4 AAC LC, HE-AAC (AAC LC + SBR), HE-AACv2 (LC + SBR + PS) and AAC-LD/ELD. Audio files with sample rate ranging from 8kHz to 96kHz and up to 8 channels (7.1 surround) can be encoded using its encoding library. The source-code distribution Fraunhofer library named fdk-aac can be applied to other programs, for example HandBrake. >> Further Reading: HandBrake AAC Encoder
FAAC
Supported OS: Windows, macOS, Linux
Type: Encoder (FAAC)/Decoder (FAAD2)
License: Proprietary (FAAC)/Free (GNU General Public License Version 2 or Later for FADD2)
Download Link: http://www.audiocoding.com/downloads.html
FAAC AAC codec includes FAAC encoder and FAAD2 decoder. The former encoder is mainly used to generate AAC (MPEG-2/4 AAC) files from other formats while the later decoder can decode MPEG-2/4 AAC files with the support of audio object types LC, Main, LTP, SBR and PS. The library (libfaad) included in FAAD2 decoder can be used by other programs for AAC decoding, for example AAC ACM Codec.
Besides above codecs which specialize in AAC audio encoding and decoding on Windows, there are several comprehensive codec packs/libraries achieving the same purpose.
| | | | |
| --- | --- | --- | --- |
| Codec | Supported OS | License | Download |
| | Windows, macOS, Linux | LGPL 2.1+, GPL 2+ | https://www.ffmpeg.org/download.html |
| ffdshow | Windows XP and later | GNU General Public License 2.0 | https://sourceforge.net/projects/ffdshow-tryout/ |
| K-Lite Codec Pack | Windows XP and later | Free | https://www.codecguide.com/download_kl.htm |
| | Widows 2003 or later | Free | http://www.mediaplayercodecpack.com/ |
Part 2. AAC Another Identity - iPhone Bluetooth Codec
AAC is the file compression scheme Apple uses for transmitting audio between its products and for storing music files as an alternative to MP3s. Meanwhile, AAC is also the name of Bluetooth codec Apple adopts for its wireless earphones. Read on if you're also interested in AAC another identity - Apple bluetooth codec and the main differences among AAC, SBC and AptX.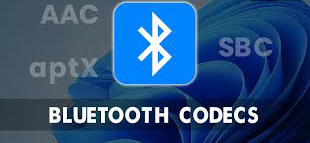 Similar to music codecs, the keys to distinguish bluetooth audio codecs from each other in quality eventually come down to bit depth (bits), bitrate (Kbps), and sampling rate (kHz), with higher numbers indicating higher quality in almost all scenarios. Currently, the most widely used bluetooth codecs are SBC, AAC and AptX. In brief, SBC is the one with the lowest bitrate and correspondingly the lowest sound quality. AAC and AptX are both premium versions from SBC and are both or either supported by some devices. Generally, AAC is favored by Apple iPhone iPad while AptX is selected firstly by Android. To be specific:
1. Bluetooth Codecs AAC vs SBC vs AptX in Parameters
As for bluetooth audio codec bit depth, SBC supports up to 16bit, AAC a little bit higher 24bit and AptX reaching 16-bit for AptX, 24 bits for AptX HD. Another two values sampling rate and bit rate vary more, SBC up to 48kHz sampling rate & 328Kbps bit rate, AAC up to 44.1kHz sampling rate & 320Kbps bit rate, AptX up to 48kHz sampling rate for AptX/AptX HD & 384Kbps bit rate for AptX, 576Kbps bit rate for AptX HD.
2. Bluetooth Codecs AAC vs SBC vs AptX in Performance & Latency
From the above, we can see that SBC offers a (slightly) better sampling rate and maximum bitrate than AAC. Yet, it delivers worse performance than AAC, especially on Apple devices, since AAC utilizes a superior compression algorithm to make this potentially battery-guzzling AAC bluetooth codec run more efficiently on iPhone iPad. Therefore, AAC sounds less lossy than SBC. On top of differences between SBC and AAC, there is still something in common. That's - high-latency, which means both of them are not very suitable for gaming. Unlike SBC and AAC bluetooth audio codecs, AptX has couples of fine-sorted codecs with different purposes. It covers standard AptX, AptX LL (low latency) for gaming, AptX HD for high-quality audio, and AptX Adaptive. Thus, it can perfectly offer a combination of lower latency and higher quality. AptX HD is the best option for audiophiles in most scenarios.
To sum up, pick up AAC for your Apple iPhone iPad devices and choose AptX for your Android devices and gaming purpose. Plus, consider SBC bluetooth audio codec only when you have no other choices.
BEST Free AAC Audio Downloader and Extractor
WinX HD Video Converter Deluxe - Quickly download AAC/MP3 music from SoundCloud, Audiomack and other music sites without losing quality. Convert local and online (for example YouTube/Vevo music) videos to AAC or other audio formats like MP3, WMA, FLAC, ALAC, M4R, OGG, DTS etc, with hi-fi sound.