HandBrake AAC Encoder | What AAC Encoder Does HandBrake Use
An Overview of HandBrake AAC Encoder | What're AAC Encoders Used in HandBrake
HandBrake, a famed open source video transcoder, gave the bad news that FDK AAC encoder had been removed update from version 0.10.5 on February 11, 2016 due to license issue. Meanwhile, some questions should be answered. What AAC encoder does HandBrake use now? Does this current HandBrake AAC encoder deliver superior or lower audio quality than FDK AAC encoder? Here, we will help you solve those puzzles.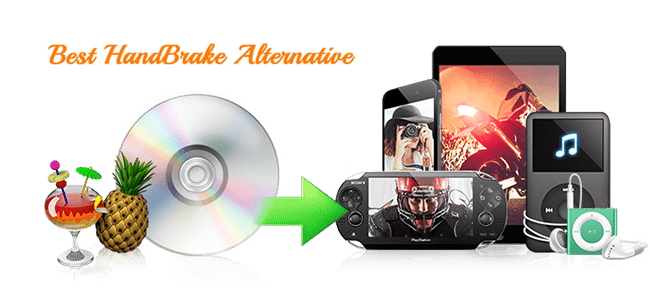 Hope to rip DVD to digital with hi-fi AAC audio quality? Try this best HandBrake alternative.
WinX DVD Ripper Platinum - Fast rip home-made and copy-protected DVDs to MP4, AVI, WMV, MOV, FLV, iPhone, iPad, Android etc, while keeping possible highest quality. It is also available to convert DVD to AAC, AC3 and MP3 for exacting music/tracks from DVD with hi-fi sound.
What Is FDK AAC Encoder?
FDK AAC, originally developed for Android and later expanded to other platforms, is recognized as one of top AAC encoders to encode and decode AAC format audio with high quality following Apple AAC. It arrives with several cross-platform versions. fdk-aac (latest version 0.1.4) is based on FDK AAC 3.4.12/2.5.10) and includes a shared library libfdk-aac. fdkaac (latest version 0.6.2) is an advanced front-end to the FDK AAC encode using libfdk-aac, while FFmpeg/Libav support is a wrapper for libfdk-aac available for use with FFmpeg.
FDK AAC supports 8 audio object types: AAC-LC, HE-AAC, HE-AAC v2, AAC-LD, AAC-ELD, MPEG-2 AAC LC, MPEG-2 HE-AAC, MPEG-2 HE-AAC v2. The bitrate can reach up to 96 kbps per stereo channel and 112 kbps per mono channel. Sample rates for input of 8000 – 96000 Hz are supported. And, the library is now limited to 16-bit integer PCM input due to fixed-point math.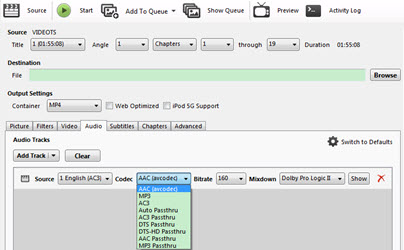 What're Current HandBrake AAC Encoders?
Although FDK AAC has disappeared from HandBrake 0.10.5 to latest 1.0.7, it has no influence for Mac but makes a bit change for Windows and Linux. Now, check the list of AAC encoders HandBrake uses at present.
Libav (AAC): It is a fork of FFmpeg project focusing on handling multimedia data. It includes numerous video/audio encoders and decoders for most mainstream formats, for example AAC. Libav is now the default HandBrake AAC encoder.
Core Audio (AAC/HE-AAC): It is a library offering a set of frameworks for developers to handle audios on macOS and iOS. HE-AAC delivers high compression efficiency and is optimized for low-birate applications for audio streaming. It is only used for HandBrake Mac version.
Is Current HandBrake AAC Encoder for Windows Superior than FDK AAC?
Native FFmpeg AAC encoder (Libav AAC encoder) was declared going to stable for general use in December 2015. The test results indicate that this AAC encoder is transparent at 128 kbps and delivers equal or greater quality than most of other encoders. In February 2016, FFmpeg released a major version 3.0 including greatly improved AAC encoder without experimental flag.
Because of above changes, native FFmpeg AAC encoder is considered as best FDK AAC encoder alternative for HandBrake. However, HandBrake's announcement explicitly told the default Libav AAC encoder "is lacking in comparison to FDK but is passable for most" and does not support HE-AAC. Hydrogenaudio Knowledgebase, a great place for learning audio technology, also gives similar conclusion that the current HandBrake AAC encoder (FFmpeg 3.0 AAC encoder) cannot preserve as much quality as FDK AAC and receives a mid-rank on recommended list.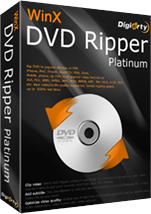 Is There A HandBrake Alternative Supporting Better Audio Quality?
Some users satisfy with the current HandBrake AAC encoder, while some others require hi-fi sound of output file. WinX DVD Ripper Platinum, a professional DVD ripper, aims to offer a perfect solution to rip DVD to digital file for storing, playing or editing on PC/Mac or portable devices. It can help rip DVD to MP4, AVI, WMV, MOV and more encoded with high-efficiency video codecs (like H.265/H.264) and AAC/MP3 audio codecs for keeping output file with super quality. In addition, it can extract AAC, AC3, MP3 audio from DVD with hi-fi sound similar to original tracks.
Works as a DVD decrypter, it can remove any DVD copy protections, like CSS, region code, UOPs, RCE, Sony ArccOS, Disney DRM and new schemes on latest commercial DVD movies. Integrating with Super Encode Engine, Hyper-threading tech, it becomes the fastest DVD ripping software in the market. Advanced users are allowed to customize video/audio parameters, bit rate, frame rate, resolution, sample rate, channel etc, for a better viewing/listening experience on different computers and devices. >> WinX DVD Ripper Platinum User Guide
If you still have trouble about HandBrake AAC encoder (Libav AAC codec), please post your question on HandBrake forum or contact FFmpeg for a solution.