Top 5 Free MP3 AAC Music Players for Windows and macOS
When listening to music, an available audio player should be prepared for letting voices come out. Though boatloads of audio player software swarm into the market, it might not be so easy to dig out a qualified program to open MP3/AAC files on PC and Mac without hassle. Here, we list top 5 free MP3 AAC players for PC/Mac with reviews and free downloads for your reference.
How to Select the Best Free MP3 AAC Player?
What will we think about when selecting a MP3/AAC player?
Primarily, it must have the ability to open files in MP3 and AAC format.
We would like to download an easy-to-operation player rather than someone which brings much guesswork.
And, a program which can output a lossless or original quality is much more preferred.
Certainly, we hope to download a 100% safe application instead of some bundled with unknown plug-ins, software or malicious stuffs.
To meet above points, we single out 5 free MP3 AAC players below. Features, pros and cons of each program are covered.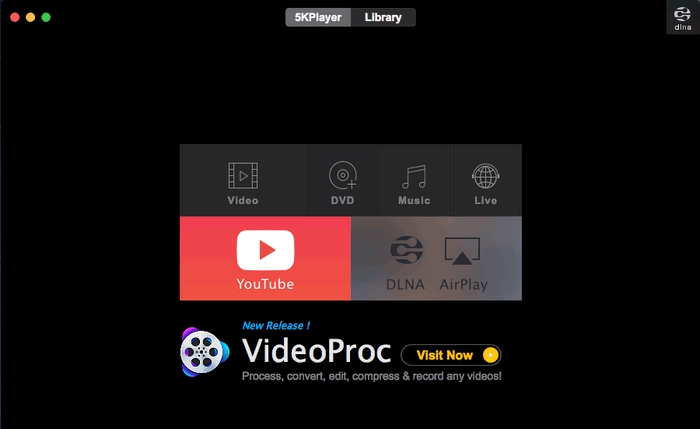 Overview: 5KPlayer is a full-featured media player to play audio, video and DVDs on Winows (10) and macOS (Big Sur). Built-in a large range of audio codecs, it plays MP3, AAC, FLAC, ALAC, DTS, WMA etc. while keeping hi-fi audio without sacrificing quality. Move to library. It's the best free MP3 player that will set favorite music, add songs into default Music playlist or create a new list for classifying songs into diverse genres. It can also free download MP3/AAC files from SoundCloud, MixCloud and alike sites for later playback.
Pros:
The elegant and intuitive interface makes this top MP3 AAC player very easy-to-use.
It is totally stand-alone. No strange, meaningless or dangerous stuffs will be installed.
It have embedded plentiful enough codecs for play MP3 and various audio, video and DVD without installing extra specific codec or pack.
To make AirPlay work, 5KPlayer will install Bonjour automatically without a hint if this Apple software isn't installed on your computer before.
Cons:
To make AirPlay work, 5KPlayer will install Bonjour automatically without a hint if this Apple software isn't installed on your computer before.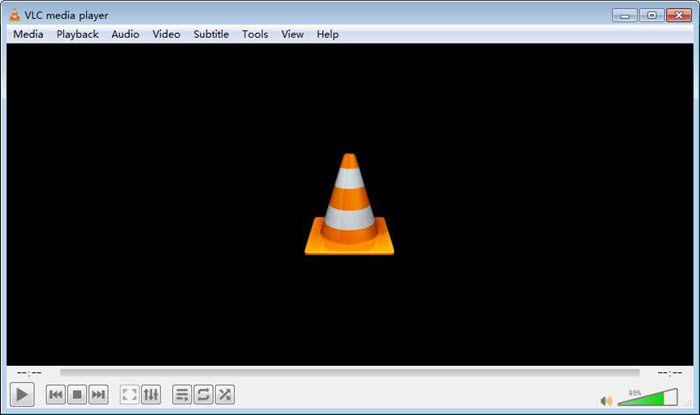 Overview: VLC is an open-source media player capable of playing audios, videos, CDs and DVDs. VLC includes a huge number of decoding and encoding libraries to support playback of virtually all media formats, including MP3 and AAC. It works well on audio optimization to output great quality and offers audio options letting advanced users to adjust for a special effect. This free MP3 AAC player also allows user to freely add files to playlist, sort files in ascending/descending order, set playlist view mode and save playlist to a file.
Pros:
The library of input formats can be expandable with downloaded plugins even though VLC has embraced nearly all popular media formats.
Besides running on Windows, macOS and Linux, it arrives with app version for iOS, Android and Windows Mobile.
It is highly customizable enabling users to freely adjust playback settings.
Cons:
It is a little complicated to use, especially on customization. Beginners should follow a thorough tutorial to learn clearly about editing and playlist functions. Overview: KMPlayer is another cross-platform versatile media player being used on PC, Mac and iOS/Android mobiles. It bundles internal codecs to play audios (MP3, AAC, WMA, OGG etc.) and videos in 4K/HD/SD/3D quickly. On the other hand, external codecs from ffdshow can be invoked helping KMPlayer to support additional video/audio formats. During playing MP3/AAC files, users can pause/play, forward/backward, adjust playback speed (slow down/speed up), do A-B repeats, or other controls.
Pros:
It is lightweight and uses less resource so that you can run it on a computer with low- configuration.
Compared with VLC, it is much easier to use and customize.
Cons:
It is seemingly not working on Windows 10.
It is reported as harmful by my antivirus program.
Ads will pop up when launching it. Overview: Windows Media Player 12 is the latest version of WMP included in Windows 7, 8.1 and 10 (clean install of Windows 10 an upgradable Windows 10 from Windows 7/8.1). Better than previous versions, additional audio/video types are supported by WMP12, for example .aac, .m4a, .mov and more, making it become a competent MP3 AAC music player. On the other hand, available codec pack can be installed for WMP12 for reading more formats. Similar to above free players, it gives a straightforward control panel to set playback and volume.
Pros:
It is very easy-to-use, simple to get controls and access to music library (playlist included).
Windows 7/8.1 users can directly double-click MP3/AAC files to play instead of importing them to player.
Cons:
Fewer formats are supported.
Not/stopping working problem may happen. Overview: Due to rich features, iTunes is usually regarded as an all-round media manager more than a pure media player. However, it is definitely one of the top free MP3 AAC players for macOS. It also arrives with a Windows version for Windows 7 or later. Although the compatible formats are limited, it can well handle MP3, AAC, WAV, AIFF, M4A files and output great audio quality. After adding MP3/AAC files into iTunes library, you can play, edit, control playback, add to playlist and sync music files to iPhone/iPad/iPod.
Pros:
It can not only play MP3/AAC files, but also do further management.
It includes a large number of music in any genre in its iTunes Store. You can download or purchase favorite MP3/AAC songs from iTunes Store and then play those songs via iTunes.
Cons:
The supported formats are strictly limited, much less than WMP12.
It runs a bit slowly than other top free MP3/AAC players.
Bottom Line: Yes, it may be a little hasty to say which program in this list is the best free MP3 AAC player. But in consideration of all points (ease of use, performance, quality and security), 5KPlayer obviously gets an upper hand.
Tip: To transfer MP3/AAC music files from computer to iPhone, iPad, iPod Touch for a movable playback? Try WinX MediaTrans!