Top FREE WMV Player for macOS & Windows 11/10/8/7
In the digital format world, MP4 has always been the dominator. After that, the runner-up is supposed to be MKV and the 3rd winner might be AVI or MOV. How could you still hunt high and low for a WMV player to play WMV video?
WMV has its own advantages and disadvantages. For instance, compared to the champion format MP4, WMV is overshadowed by MP4 in video quality and format compatibility while WMV trounces MP4 in video size (much smaller than MP4). That's the reason why there are still a large volume of WMV files. Now that you need a WMV player, no more nonsense, check the below practical video player for your platform & device.
Download Best WMV Players for macOS & Windows 11/10/8/7
WMV video players for macOS and Windows 11/10/8/7 are umpteen while your time and energy are finite. You can spend a great deal of time and energy to test WMV media player one by one on your own. Or instead, have a look on the below crème de la crème of WMV players - 5KPlayer.
Well compatible with both Windows and macOS, this 100% free & GPU accelerated player can smoothly play WMV videos on MacBook, iMac Windows 11/10/8/7 with whatever WMV codecs, be it WMV3, WMV2, WMV1, VC-1, WMVA, WVC1 at any profile (Simple or Main profile), no extra codec package or QuickTime component Flip4Mac or something alike.
Highlights:
Play 8K/4K/HD/SD videos in HEVC, MP4 (MPEG-4, H264), MOV, MKV, AVCHD, VOB, ISO image, FLV, etc.;
Stream media from iPad, iPhone, PC, Mac to Apple TV via AirPlay and stream videos from PC, Android to HDTV via DLNA.
Download online audio videos from 1000+ online sites without a boundary.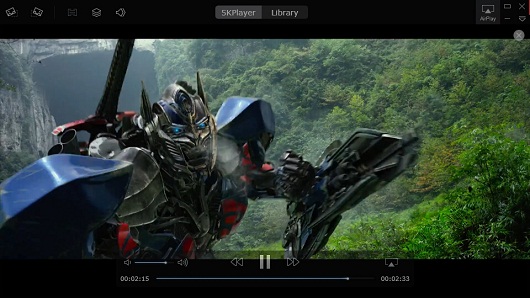 Part 1. Top Free WMV Players for Windows 11/10/8/7
Download top WMV video players for Windows 11 or older:
Media Player (Windows 11), Movies & TV app, Windows Media Player, RealPlayer
All of them, of course, have no problem in WMV video playback. And there is no necessity to further explain the WMV playback, for WMV video playback is simple as ABC. On top of this, they have something in common and meanwhile differ from each other in certain aspects.
1. Media Player
Media Player is a new Windows 11 media player to play varied types of video files (WMV incl. of course), as well as play and manage your music library from the previous Groove Music. To put it in another words, Media Player is the offcially recommended video player for Windows 11 at strongest recommendation level. Not only does it free play WMV video at WMV3, WMV 2 codecs or VC-1 codec, but also play any (WMV) video at HDR (high dynamic range) without player freezing, crashing or image pixelated.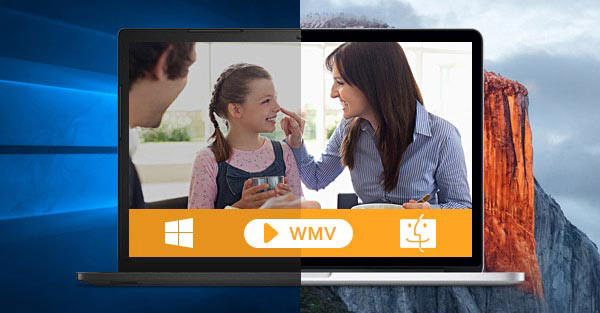 2. Movies & TV app
Different from its predecessor Windows 10, Windows 11 sets the default media player from Windows Media Player to Movies & TV app. And this free video player (originated from Microsoft) has nary an error in playing back WMV video files, of course. Thus, just load what you have to it and it will playback WMV (simple or main profile levels) at 8-bit or 10-bit color depth without WMV not playing trouble. Upgrade to Windows 11 to benefit from this free WMV video player for Windows 11. 3. Windows Media Player
There are always some folks who have strong nostalgic feelings about their old stuff (myself included). They don't rush to hug the latest new stuff. Instead, they prefer using what they're accustomed to. Back to operating system, this is self-evident. They don't possess strong desire to upgrade to Windows 11 or Windows 10. Instead, they still stick with Windows 7 or 8. For them, Windows Media player is still the default player to play WMV video footages. Mostly, WMP delivers a terrific performance in WMV video playback. But it always has exceptions. Some users might encounter "audio plays fine but the UI is black" in WMV playback. In such case, the missing codec would be to blame. Install K-Lite codec package on your Windows 7/8 to fix this trouble. Get detailed guide here!
4. RealPlayer
RealPlayer, formerly named RealPlayer G2, is a cross-platform media player software for both Windows and macOS. Thus, it can smoothly play Windows Media format (including WMV, AVI, WebM, etc.), but also QuickTime File Format (MOV, M4V, MP4, ProRes), the proprietary RealAudio and RealVideo formats.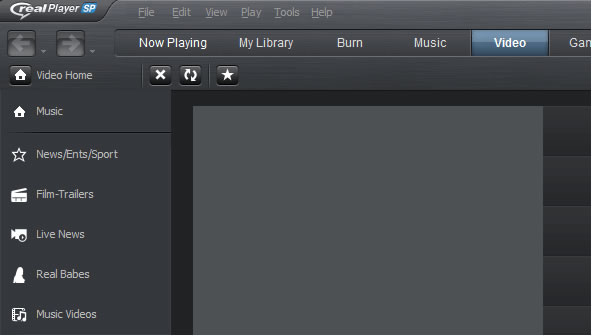 Similar to the first mentioned WMV player 5KPlayer, RealPlayer is also a feature-rich toolkit. On top of video audio playback, it also plays the role as a download utility, a web browser, audio recorder, CD ripper, and a media converter. See, how could you miss such a low-profile treasure?
Part 2. Top Free WMV Players for macOS (Monterey Incl.)
WMV format is natively developed for Windows operating system. Therefore, it's much easier to get WMV video played back on Windows with a load of Windows native media players (mentioned in Part 1). However, that's not the case to macOS. You have to resort to extra media players to play WMV files since Mac default video player QuickTime doesn't include WMV video playback.
Some suggest macOS users to install quicktime component like Flip4Mac to assist QT or other Mac video players to smoothly play WMV video footages. However, Flip4Mac developer Telestream ended sales of Flip4Mac in 2019 and officially closed support on 28 June 2020. Thus, it would be better to download and use professional Mac video players to play WMV video on macOS without extra codec package or component. The recommended Mac media players here are VLC Media Player, Elmedia Player and MPlayer X.
1. VLC Media Player
VLC video player is the most renowned media player on the current multi-media market. Almost all varied types of video formats can be played back on VLC without extra codec pack or QT component. Thus, WMV is not an exception. VLC can successfully play WMV on Mac with all sorts of WMV codecs, WM2, WM3 or VC-1. OS: macOS and Windows OS
Price: free
Quality & Stability: excellent
GPU hardware decoding: Video Decoding Acceleration (VDA) supported
Wireless stream media: no
Free convert video: yes
2. Elmedia Player
Elmedia Player is a video player software exclusive to macOS (no Windows version yet) to help you playback video of WMV, AVI, FLV, SWF, MKV, MOV, MP4, M4V without 3rd party codec pack. It also features a terrific power to stream video audio from local Mac to Chromecast, AirPlay, Roku, DLNA devices wirelessly.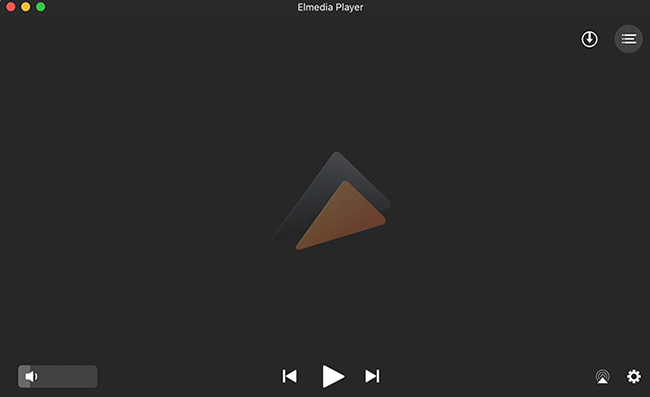 OS: macOS
Price: charged at $9.99
Quality & Stability: excellent
GPU hardware decoding: no
Wireless stream media: yes
Free convert video: no
3. MPlayer X
Similar to Elmedia Player, MPlayer X also only works for macOS computer. Armed by FFmpeg and MPlayer, MPlayer X can play any (WMV) video in the world without extra plug-ins or codec packages. And it has the capability to detect and convert the encoding method of the subtitle file automatically so as to fix video subtitle not in sync or subtitle not working issue during playback.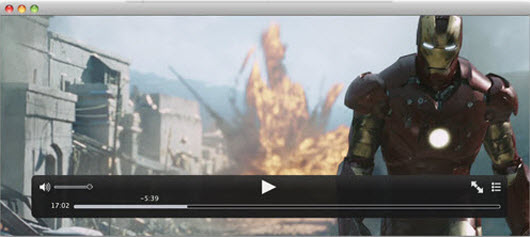 OS: macOS
Price: free
Quality & Stability: excellent
GPU hardware decoding: no
Wireless stream media: no
Free convert video: no
The above top Mac WMV video players are placed at the same ranking, no so-called champion, runner-up or third winner. That's because each of them has their own merits and demerits. The judge should be you to decide which one is the best WMV media player for you grounded on your personal needs. Of course, share with us your favorite WMV player software for macOS/Windows if it doesn't show up in the above part.
Beyond playing back WMV on Windows & macOS, there is also need to playback WMV on iPhone iPad Android. To make WMV video accessible on iPhone iPad Android gadgets, download free WMV player for iPhone iPad Android. But it's troublesome since you need to download one player software for each device, alongside with space consumption and commercial ads. Instead, a more simple way is to use WMV converter to decode WMV to iPhone iPad Android compatible format/codec with optimum parameter settings.
Part 3. How to Play WMV on iPhone iPad Android Device
Free download WinX HD Video Converter Deluxe to convert WMV to iPhone iPad Android device, as well as MP4, MOV, M4V, H264, HEVC, MKV....with 98% quality kept. Thus, only one convert step and you can make WMV video playable on all your devices and platforms without repeated WMV player downloads & installation, or WMV not playing, WMV playback black screen error.
Another welcome addition is that it also helps you free download any video movie from YouTube, Facebook, Vimeo, Dailymotion, crackle, etc. 1000+ sites for playback anywhere anytime.
How to Convert WMV to iPhone iPad Android Device
Step 1. Download and install WinX HD Video Converter Deluxe on your desktop. Click "Video" button to load WMV videos.
Step 2. Choose mobile device from the pop-up Window. Move the cursor to "Apple Device" under "Device Profile" to opt for iPhone 11 Pro/Max, iPhone Xs older device. Or move mouse to "Android Pad" or "Android Mobile", which covers almost all the popular Android brands, be it Samsung, Huawei, HTC, Google mobile, Acer, Amazon, etc. Optional: if your WMV video length is unsuitable for your device, tap "Edit" icon on the main panel. You'll be re-directed to the editing window, where you're able to cut/trim WMV video, crop WMV image size, add subtitle to WMV, merge WMV clips into one, etc. Beyond that, manually tick "High Quality Engine" if you concern quality most.
Step 3. Click "Browse" button to choose the destination folder for resulting file storage. Afterwards, hit "RUN" button to begin transcoding WMV to iPhone iPad or Android with best video format and parameter settings.
Video Tutorial: How to Decode WMV to iPhone iPad Android