Home > Windows 10 > Windows 10 Review
Microsoft Windows 10 Review: Mystery of Windows 10 for Touch
Let's hunt every secret of Windows 10 in terms of Microsoft Windows 10 reviews gathered here.
Windows 10 was released on July 29, 2015 granting several significant features and free upgrade from Windows 7/8.1 for one year. If you are the one who are in middle of installing Windows 10 or using the current system and feel hard to grab clear information about Windows 10 among scattered clips in technical articles from CNET, TechRadar, PC Advisor etc, the brief Windows 10 reviews gathered in this article can do you a favor.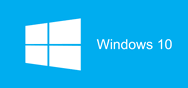 Tip: Windows Media Center has removed from Windows 10 leading to an alternative way for DVD playback. We recommends DVD collectors to rip DVD (movies) to MP4, AVI, WMV or any other media formats supported by Windows 10 using WinX DVD Ripper Platinum for watching DVD moives on Windows 10 (PC/devices) without trouble.

Hot Searched Software for Windows 10: Windows 10 Video Converter, Windows 10 Movie Maker, Windows 10 YouTube Downloader, Windows 10 Media Player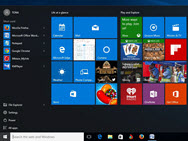 Windows 10 Review - Ease of Use
In addition to free upgrade to Windows 10 from Windows 7/8.1, what surprises users is the simple procedure and high speed of installation. After the system is ready for running, we can observe that the favorable Start Menu comes back with improvements. The left column shows list of frequently used app and an "All apps" shortcut, while the left adopts Windows 8 Start screen for you to check mails, schedules or more by tapping resizable Live Tiles. Although most users don't think it is an improvement but combination of Windows 7 and Windows 8 experience, back of Start Menu actually makes Windows 10 optimized for touch. Improved Search function and File Explorer also helps users find what you want faster and easier. On the other hand, some against reviews of Windows 10 are pointed out by TechRadar, for example awkward and fiddly Four-way Aero snap and no changes to OneDrive. >>Windows 10 vs. Windows 8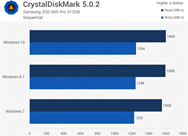 Windows 10 Review - Performance
Is Windows 10 really better than precious generations? Performance can tell. RAM storage test shows a result of about 17% on Windows 10, less than 20% on Windows 7 but similar to Windows 8. Well, the secret to make Windows 10 more efficient is dug out. Instead of IE11, the new browser Microsoft Edge (renamed from Project Spartan) boasts its great performance giving faster webpage browse speed with lower memory cost and battery consumption. It says that a pretty smooth experience can be realized while Microsoft Edge is running on 512MB of RAM. And, PCMag.com gives high praise to Microsoft Edge: "Microsoft's new browser shows promise, and seems to be moving in all the right directions—faster speed, more standard support, extensions, and even a couple of unique features like page markup and Cortana integration."
>>Microsoft Edge Will Play DVD and Flash Videos?
>>Microsoft Edge Will or Will Not Download Movies?
Windows 10 Review – Apps
Universal app platform pushed out by Windows 10 makes a reality of cross-compatible apps on a variety of devices, from PC, laptop to mobiles, tablets to Xbox and brings convenience on app running and development for users and developers. At present, Cortana and Xbox app has been launched on Windows 10 desktop for experiencing.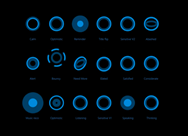 Cortana on Windows 10 desktop is also a devoted personal assistant like on Windows Phone 8.1. Say "Hey, Cortana" with microphone to wake her and give a voice command, for example today schedule, the weather, appointments and reminding. Ask something and she can search the web for answer based on Bing. No matter how intelligent Cortana on Windows Phone, it seemingly disappoints users on desktop. CNET reviews Cortana on desktop that: "Cortana can't quite compete with her Windows Phone self yet. She can't yet draft emails for you, which was one of the cooler features demoed when we first saw her in action".
>>Cortana Windows Phone, Cortana and Siri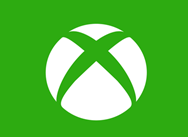 Xbox App excites gamers with game streaming from Xbox One to Windows 10 supporting Xbox game playback on PCs, laptop and tablets via Wi-Fi and closer interactions with friends. Also, gamers can capture most memorable moments effortlessly through Game DVR and grab better graphic and performance during playing Xbox games on Windows 10 with support for DirectX 12. Although a majority of gamers express their pleasure to Xbox on Windows 10, some Xbox loyal fans prefer to play games with console and thinks that Xbox app on Windows 10 is quite meaningless.
>>Stream Movies from Xbox to Windows 10
>>Download/Watch Movies on Windows 10 Store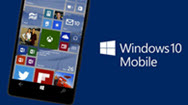 Windows 10 Mobile Review
Window 10 is now available on several Lumia models. Windows 10 mobile delivers a fantastic new design with translucent backgrounds which will never disturb contents in front. Advanced settings menu leads more frequently-used shortcuts for quick access. Universal app is the coolest thing but it's not yet good enough on Windows 10 mobile in current build. And, more features (like Microsoft Edge) are expected to arrive.
>>Windows 10 for Phone Video Formats, Play Movies on Windows 10 for Phone, Rip DVD to Windows 10 for Phone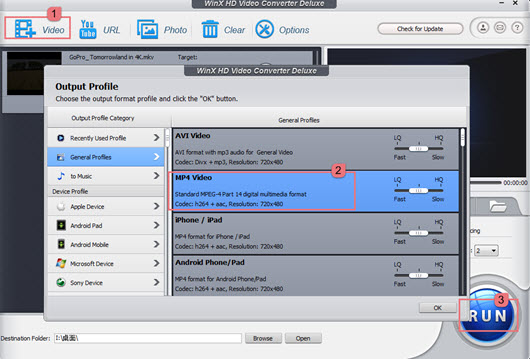 How to Get More Windows 10 Review
Instead of articles in words, visual presentations of Windows 10 review are easy to catch. Both individual testers and technical experts upload a diverse of review video of Windows 10 to YouTube to show their opinions in the next generation of Windows OS. If you would like to download Windows 10 review videos to iPhone, iPad, Android, Windows Phone (8/10) for having a depth understand of Microsoft Windows 10 with no ads and mobile traffic cost, WinX HD Video Converter Deluxe can help you download and convert YouTube Windows 10 review videos in most compatible formats for PC, Mac and various devices at one go.
>> Check tutorial of download/convert best Windows 10 review videos here…
Still have some trouble about Windows 10 reviews? Please feel free to Mail Us >>
* Convert any SD/HD/4K/8K videos in formats FLV, WebM, MOD, TOD etc, to Windows 10 media formats supported AVI, WMV, MP4, MPEG, MOV, MP3, AAC, FLAC and more.
* Download and convert Windows 10 review videos to video/audio formats supported by Windows 10 and fashionable devices, iPhone, iPad, Samsung Galaxy, Google Nexus, HTC One, Sony Xperia, Windows Phone, Microsoft Surface, Xbox, PS3/4 etc.