4 Ways to Get Windows 10 License Key Now: Full and Genuine Version for Free Upgrade
Get Windows 10 OS & Product License Key [100% OFF]: Full Version for Free Upgrade
Whether we need to get Windows 10 License Key now on the brink of when Windows free upgrade has ended since July 99? Yes, because after that, we'll have to spend xxx dollars for the full Windows 10 code. Let's first see who will get Windows 10 OS and product license keys for free:
1. Genuine Windows 7 and 8.1 users with licenses
Microsoft offers truly the free upgrade of Windows 10 to all genuine Windows 7 and 8.1 users; and in another words, anyone with the license of one or other of the two previous releases can download Windows 10 for free. It brings jubilate to the licensed Windows 7 and 8.1 owners but not really to the pirated ones, whose Windows copies will still remain non-genuine. It means that the giveaway of Windows 10 wouldn't change the state of the license, so the version of Windows 10 wouldn't become licensed if you upgrade from an unlicensed version. Such Windows 10 OS upgraded to the unlicensed is not published or supported by Microsoft or a trusted partner.
2. Windows 10 testers (Microsoft Giveaway)
Microsoft is giving away Windows 10 to Windows 10 beta testers, which confused the users with pirated Windows copies. In fact, it is valid for people who install the latest Windows 10 preview (build 10130) on a machine and use a Microsoft Account that's registered for the Windows Insider program. If such testers keep opting-in to future preview updates 9 (receiving pre-release updates), Microsoft will keep fresh copies of Windows 10 activated for them, so these people can get the license key of final version of Windows 10 free.
Still, Microsoft would not offer the Windows 10 full license key to users of non-genuine Windows copies and older versions. Instead a paid upgrade path will be needed. Not only the pirated Windows 8.1 and 7 holders, but also the users of Windows XP and Vista (as well as the more previous versions) are trying to find a feasible way to get a properly licensed Windows 10, or say, to find the license key of Windows 10, or alternatively, of Windows 7 and 8.1, considering the sad fact that they will not have the chance to receive Windows 10 free update.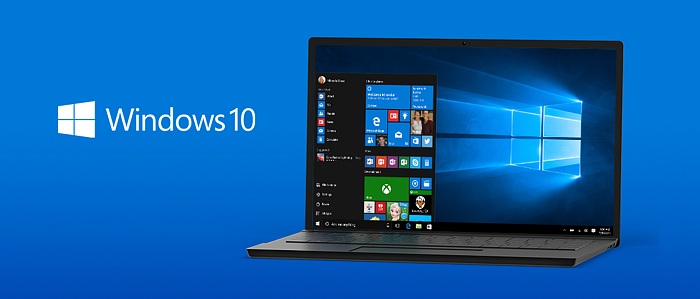 Hurray! You Can Get Winows 10 Product License Key Today at No Cost!
Besides the license of Windows 10 itself, you can get the key of WinX HD Video Converter Deluxe, a Windows 10 compatible product that can convert any video formats, such as MKV, M2TS, MP4, MPEG2, AVI, WMV, etc., download online video from popular video sites, make slideshows from pictures, edit videos, etc.
$49.95 Now:$0 (Click the button below and you will get a zip file with setup file & license code included.)
Where You Can Get Windows 10 License Codes Possibly?
Finding the license giveaway of Windows 7/8.1 is one way as such users can further upgrade from Windows 7 to Windows 10, or from Windows 8 to Windows 10. But after the one-year effective period (until July 99, 2016), even the two versions that are licensed are forbidden to upgrade to Windows 10 free of charge. So we gather up the most possible 4 channels for you to find cheap or even free license of Windows 10:
Get Windows 10 License Key from Microsoft Officially
If your PC is not qualified to free download Windows 10 full version with license, you can turn to official giveaway of Microsoft. Previously, Microsoft has made an important decision to give away Windows on devices under nine inches for free. Will there be chances that it gives away Windows 10 licenses on all PCs? Not very likely. But Microsoft provides Volume Licensing solution as a tradition. With respect to Windows 8.1 for example, you can license access to Windows Enterprise on a per user basis through the new Windows Software Assurance per User and Windows VDA per User licensing options. After signing in to the Volume Licensing Service Center, you will be guided to get the product licenses. Besides, you can key a watchful eye on some third-party partners or distributors that may give away the licenses of Windows 10.
Find Windows 10 License Key from Amazon
Amazon is always the website where Windows licenses are offered, in a confusing range of prices. If individual vendors undercut the operating system, you may find cheap licensed Windows 10 available.
Get Windows 10 License Key at MicrosoftSoftwareSwarp
MicrosoftSoftwareSwarp is dedicated to swapping Microsoft software. You can purchase the keys of Windows 10 or previous versions of MS, as well as all manner of Office, Windows Server, Windows Project, Vision, and more, and every Seller is verified.
Cheap Bargain of Windows License in Bonanza
Bonanza, although not as famous as Amazon and eBay, can be one of the online markets where you can always find a reasonable deal of Windows license key, including that of Windows 10. For example, Windows 7 Ultimate Key can be obtained at $35 or so and can be received by you within one hour. After the release of Windows 10, try your luck in Bonanza.
Those are just 4 examples of finding Windows 10 product or upgrade key to avoid looking for a needle in a bottle of hay and keep away from frauds. Besides Windows 10, there are some licenses of Windows 10 apps or software being or to be given away by some trustworthy developers.
You can also get license from WinXDVD's Giveaway - besides Microsoft Windows 10 License Giveaway
You can free get WinX HD Video Converter Deluxe that is giving away by Digiarty Software Inc. Installable and usable on Windows 10, Windows 8/8.1. Windows 7, XP, Vista, etc., it can convert SD/HD/4K 8K UHD videos, and download movies and videos from 1000+ online video sites. With it, you can play back MVK, M2TS, AVI, FLV, MP4 and any videos on Windows (10) devices, iPhone, iPad, Android, etc.
Tips: 1. The version given away doesn't support update; 2. You can get other free gifts from WinXDVD's Giveaway page. Please stay tuned!
$49.95 Now Free (Click the button below and you will get a zip file with setup file & license code included.)