Top 3 DVD Region Killers to Disable All DVD Region Codes
2023 Top 3 DVD Region Killer Software for PC/Mac | Remove region code from DVD without external drives/resetting.
Get favorite TV shows from UK but the wanted DVDs fail to play on computer or TV as they are Region 2? Commercial DVDs use region code to prevent DVDs from playing on DVD players and drives with different region codes. A UK DVD can't play in USA unless you have a region-free DVD player that will play DVDs from any countries. On a regular DVD player, you are likely to see DVD player wrong region message. But with DVD region killer software, you can circumvent all region codes without trying external DVD drive or resetting the region of your drives.
Here are the top 3 DVD region killers for Windows (10) and macOS (Big Sur) to remove DVD region codes for trouble-free playback.
Free Download 2023 Best DVD Region Killers :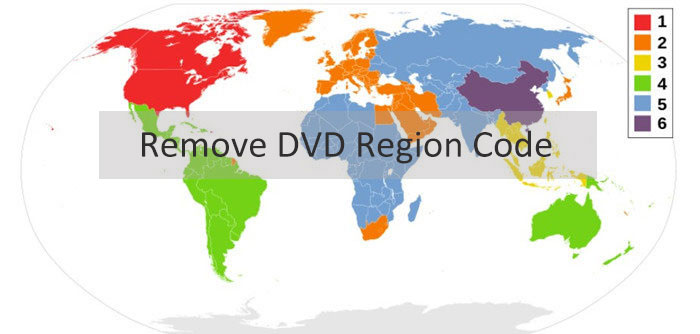 2023 Top 3 DVD Region Killer Software for PC/Mac
#1 WinX DVD Ripper Platinum
Developer: Digiarty Software
Operation System: Windows 10 and lower, macOS Big Sur and lower
WinX DVD Ripper Platinum is a top-notch DVD region code decrypter that will remove all the 1-6 regions into region-free digital copies. By passing all the region codes (1/2/3/4/5/6), you can play any region coded DVD from any regions, for example, play USA DVD in UK or play Japanese DVD in the US. This DVD region killer will also remove other encryption schemes, like CSS, UOPs, Sony ArccOS, Disney DRM and even more strict protections on new-release DVD movies.
This DVD region killer offers hundreds of output formats and device profiles, including MP4, AVI, WMV, MOV, WebM, FLV, 3GP, MP3, AAC, AC3, iPhone, iPad, Android, Windows Phone, Surface Pro, PS4/5, Xbox, Apple TV, Chromecast etc. It has 4 copy modes: DVD to ISO, DVD to VIDEO_TS folder, DVD full title to MPEG2 and DVD main title to MPEG2.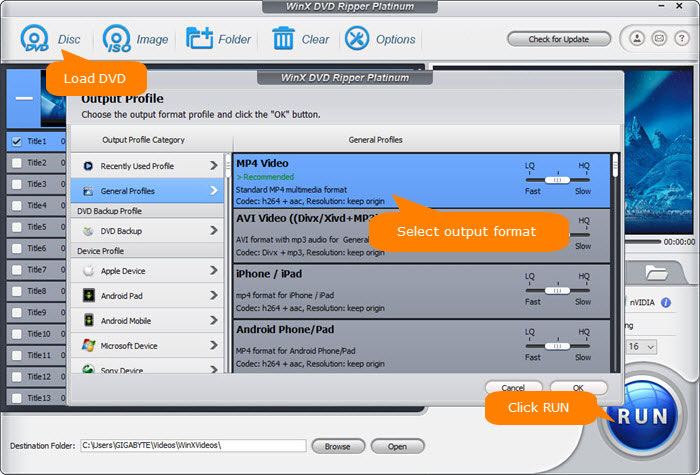 By taking full advantage of the GPU acceleration, Hyper-threading Tech and Multi-core Utility, it only costs roughly 20 minutes to handle a two hour movie. A faster speed can be achieved with higher computer configuration. In addition, High Quality Engine optimizes image and audio quality. We want to highlight "Safe Mode" helping avoid sudden interruption or other errors and finish DVD ripping task perfectly.
[YouTube Video Tutorial] How to Change DVD Region Code
#2 MakeMKV
Developer: GuinpinSoft
Operation System: Windows XP or later, Mac OS X 10.6 or later
MakeMKV transcodes DVD and Blu-ray discs to MKV with most information like all video/audio tracks, chapters of original disc/video source. It's able to tackle encrypted DVDs and kill all region codes, CSS and other protections.
MakeMKV allows you to select single or multiple/all chapters to convert. The minimum title length (in 120 seconds by default) can be modified to skip some disturbed chapters. Also, the stream service is pushed out enabling you to instantly stream selected item to various players/devices without conversion. It released a free beta version with time-limited functionality in 60 days. This beta version can fully support DVD and Blu-ray.
MakeMKV only outputs MKV making some users have to use video converter to get a resulting file with other formats. Its interface is not so easy-to-understand so beginners may need a guide before using it. But, working as a DVD region killer, it becomes one of the best alternatives for some free DVD rippers (for example HandBrake) which cannot rip copy-protected DVDs.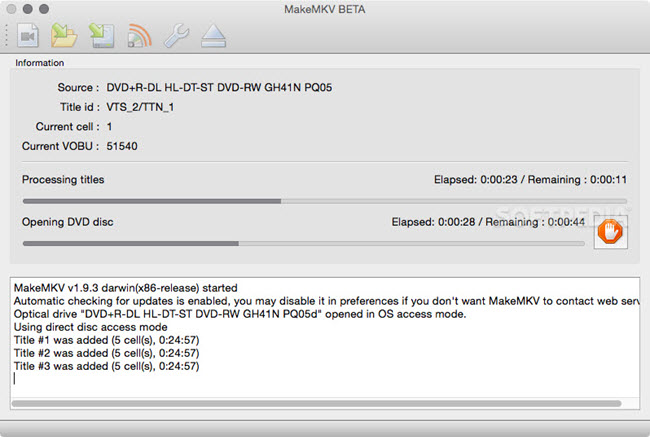 #3 DVD Decrypter
Developer: Lightning UK!
Operation System: Windows
DVD Decrypter is a famous DVD ripper for copy-protected DVDs, which can kill DVD region codes and other copy protections, including CSS, user operation prohibition, Macrovision content protect and more. It easily convert a region code encrypted DVD to a region-free copy.
DVD disc and main title will be automatically detected after you insert one into DVD drive. Then, you just need to set destination and click the "DVD to HD" image button to start DVD copy process. By default, DVD copy protection removal options have been checked for every mode (File, IFO, ISO Read and ISO Write). You can open Settings dialogue box under Tools and check and reset decryption options. You can also manually set region code with this DVD region killer. Click Tools > IFO > Region Path and then make one IFO file region free or transfer it to other regions (1/2/3/4/5/6 and special 7/8).
DVD Decrypter had stopped developing in 2005 for legal issue. Therefore, it cannot well handle copy protections on newly released DVDs. And, there is no official support for you to fix various errors (for example failed to set data for "DVDDecrypterPlayDVDMovieOnArrival") or bugs.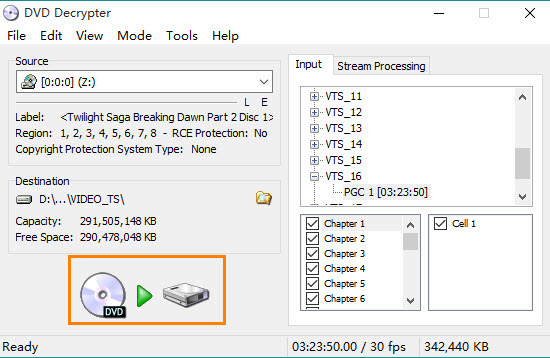 Bottom Line
All the above DVD region killer software can make a region-free copy of encrypted DVDs. WinX DVD Ripper Platinum wins No.1 place. First of all, besides region codes, it continues developing to support new protections. Secondly, it has abundant outputs not only including mainstream video/audio formats, but fashionable devices. Thirdly, it allows users to edit DVD video and adjust parameters. Last but not the least, it delivers high performance with fast ripping speed and high quality of output digital copy of DVD.
Free Download WinX DVD Ripper Platinum to Remove DVD Region Code and More Protections!
WinX DVD Ripper Platinum can easily circumvent region codes (1/2/3/4/5/6) as well as other protections, like CSS, UOPs, Sony ArccOS, Disney DRM and new schemes on latest DVDs, to output digital files in MP4 (H.264/H.265), AVI, WMV, MOV, WebM, FLV etc, for playback on PC/Mac/devices with no trouble. It can deliver high quality and fastest speed!
External Sources from Wiki:
• DVD region code - A digital rights management technique designed to allow film distributors and television companies to control aspects of a release, including content, release date, and price, according to the region...
Disclaimer: Digiarty Software does not advocate ripping copy-protected DVDs for any commercial purpose and suggests referring to the DVD copyright laws in your countries before doing so.