Top 10 Free Movie Apps for Windows 10 to Use During COVID-19
This page gathers today's top 10 most popular free movie apps for Windows 10 to let you watch free movies on PC or mobile device to entertain yourself when bored. Select and install any of the best movie apps and then you can easily watch free hit 4K, HD 1080p and 720p movies on Windows 11/10/8/7.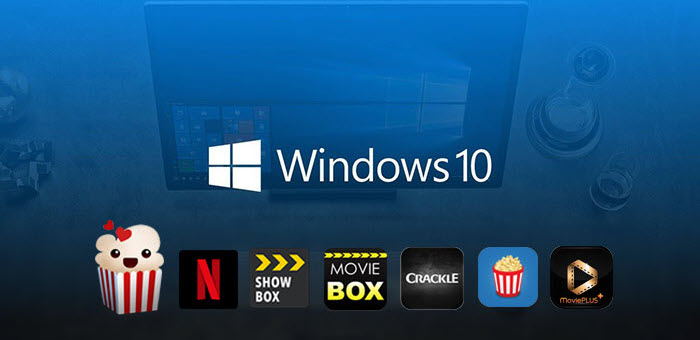 Top 10 Best Free Movie Apps for Windows 10
How did you use to watch movies? Relying on a DVD player on Windows 10? It works indeed, but you have to buy or rent physical DVDs. Ever, so, there are possibilities for various DVD playback errors on desktop. To get out of the situation, you're recommended to watch movies with the best free movies apps for Windows 10. Here are top 10 free HD movie app for Windows PC/laptop.
1. Popcorn Time
Popcorn Time is considered as one of the best free movies apps for Windows 10 and before, Mac, iOS and Android. It offers video streaming services, online new movies and TV shows. Popcorn Time is constantly searching all over the web for the best movie torrents from the most important sites for users to watch as many times as they want.
This free HD movies app for Windows PC uses P2P protocol for streaming but doesn't download unauthorized movie copies. You can Chromecast or airplay movies and TV episodes on Popcorn Time. In some countries, it may be illegal to watch free movies on a PC/laptop using Popcorn Time, but copyright laws vary between different locations. If you worry about the legal issue, you can use alternatives Popcorn Time recommends, such as Kodi, Couch Potato, GoMovies, and Snagfilms.
>> If you have any problem using Popcorn Time, check How to solve Popcorn Time not working problem >> 2. Crackle
Crackle is one of the few legal movie apps that offers 100% free streaming of web shows, Hollywood movies, and TV shows. After downloading the app, you can start watching free full-length HD movies without paying anything. You don't even need to sign up for a free account. The free services comes at the price of relatively small movie library, ad-supported playback and lower video quality. But there is nothing to complain as a free movie app. Is free Crackle really free, safe and legal?
Crackle doesn't have the huge movie collection that Netflix offers, but it's Sony's free Netflix competitor. Most of the free movies come from Sony Pictures, Columbia Pictures, TriStar Pictures, Screen Gems, Sony Pictures Classics, and Sony Pictures Worldwide Acquisitions since Crackle is owned by Sony. The free HD movies app for Windows PC is pre-installed on some devices. Useful Tips:
Some free movie websites allows you to download the movies for offline watching, while some don't provide a download option. If you want to save online movies for watching without the Internet, it's recommended that you use a video downloader program like Video Keeper, which allows you to download streaming videos from more than 1000 websites on Windows, Mac and Android. Simply copy and paste the URL and you're ready to enjoy your favorite movies offline in a few seconds. 3. Netflix
Netflix is a global provider for streaming movies and television series on Windows 10, Mac, Android, iOS 7 and later. It provides tons of popular original movies, shows and ad-free & high-quality playback experience. You can free download the Netflix Windows 10 app but to watch movies or TV shows, you will need to pay a subscription fee starting from $8.99 to $15.99 per month. Netflix doesn't have the free trial that many legal HD movie apps offer.
When any internet, VPN, not working error occurs to Netflix, there are always free Netflix Windows 10 alternatives >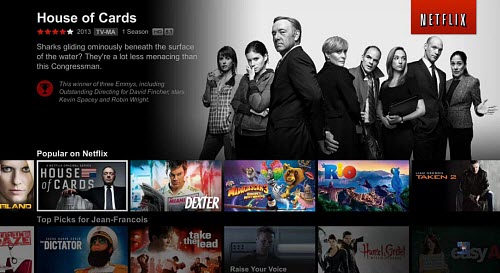 4. ShowBox
Showbox is a free movies streaming app allowing users to stream, download and organize movies and TV shows. You can install Showbox on Windows (10), Mac, Android, iPhone, iPad, Chromecast, Kindle Fire... You don't have to log in or register, just download and start enjoying your favorite movies or highly anticipated blockbusters. And that isn't all. Besides watching movies, you can also keep track with the TV Shows, all available seasons and latest episodes.
Updated: Showbox is not available anymore and there's no news that the free HD movie app for PC will come back. When googling Showbox, results like Showbox Presents, ShowBox Kim, Show Box & TV Movie Hub Cinema appear. Note that such apps are not Showbox. Most of them contain ads and don't work on your device. 5. Moviebox
Another popular free movie streaming downloading app Moviebox is compatible with Windows PC, Mac, iPhone, iPad, etc. It provides wide ranges of movies/TV series for free.
Note: Though MovieBox is available for free download now, the movie app has experienced legal issues and was once been shut down. Is MovieBox illegal? Basically, it's illegal because it offers movie/TV show streaming without getting the permission of the content. However, it's literally safe to use MovieBox as you're very unlikely to get caught.
Moviebox is replaced by Moviebox Pro. When opening the Moviebox Pro app, it shows a PRIVATE GARDEN message. This is a private club and you need an invitation to join. 6. Hulu
This free movie app features a wide range of movies from the latest movie blockbusters to the classic ones you may want to watch. You can download and launch the Hulu app on Windows (10) PCs from the Windows Store, and freely watch hit movies and TV shows from HBO, Showtime, Cinemax and more. Hulu updates new content frequently, however, it doesn't add older shows as we expect. The HD movie app is ad-supported and you should pay extra money to remove the ads. 7. YouTube
YouTube, the biggest video sharing site, is also a movie explorer to find all the information related to films, movie soundtracks, cast or crew members and explore their connections. This free movie app distributes thousands of free movies in different categories like War, Romance, Comedy, Fantasy, Drama, Musicals and much more. It is updated daily with new findings and new movies videos. 8. Vudu
You could free download Vudu app from Microsoft store on Windows 10 and watch hundreds of full-length top HD movies for free including uncut Hollywood movies. Many movies are free to watch and up to 4K UHD and Dolby Atmos Surround Sound. The movie library is organized in popular genres and is updated often. Vudu enables users to watch 8,000+ movies and TV shows for free on Windows PC, laptops, phones, and mobiles. It's ad-supported and TV series are dated.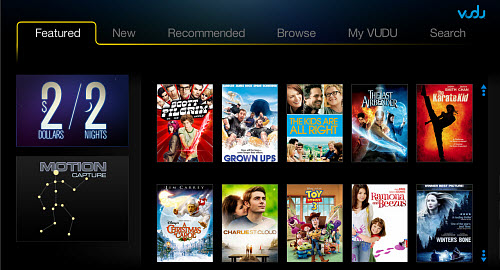 9. Movies & TV
The Microsoft Movies & TV app allows you to watch latest blockbuster movies in 1080p HD and TV shows purchased from the Windows Store, the Xbox Store and the Microsoft Store, as well as movies & TV shows previously purchased on Xbox Video or Zune Marketplace. Once you rent a movie from Microsoft store, you'll have 14 days to start watching the movie. And once you start, in most cases you have to finish watching the movie within 48 hours. Then the movie will automatically disappear once the ental has been watched, or you reach the deadline. Free movie weekends are typically only viewable for a three day period. 10. Flixster
Flixster lets you watch movies trailers, showtimes and stream movies from your movie collection, where you can watch the top grossing blockbusters, discover the latest movies and even find showtimes at nearby theaters. It's available for you to create your own watchlist. Flixster ranks 157th among free movie apps and only gets 1.35 stars out of 5 stars from 68 reviews. The rating dropped since the update in 2018. It's the last app you can choose to watch movies on a computer/laptop for free. Conclusion: YouTube, Hulu, Movies & TV, Vudu, Netflix, Crackle are legal apps, enabling you to watch free movies on PC. Other free movie apps for Windows or other devices, such as Popcorn Time, Showbox, Moviebox, are illegal in some locations. Such services can be easily banned. You are also exposed to a host of potential hazards, including redirects, malware, malicious pop-ups, hacking, and potential legal trouble. It's safer to resort to free and legal HD movies apps like Netflix, Vudu, YouTube.