How to Convert Multi-tracks Blu-ray M2TS to WMV with High Quality
With more and more advanced features built-in Blu-ray technology, sooner or later BD will rules Home Entertainments. One question is, when you want to play Blu-ray movie on your computer, or you want to extract a piece of video/audio clips to edit, then you will be frustrated by numerous Blu-ray protections.
Don't worry, this Blu-ray M2TS to WMV tutorial will help you out to rip Blu-ray, backup M2TS to WMV keeping Blu-ray quality. What is more, you can even choose whichever audio tracks on the Blu-ray disc and transcode M2TS to WMV format.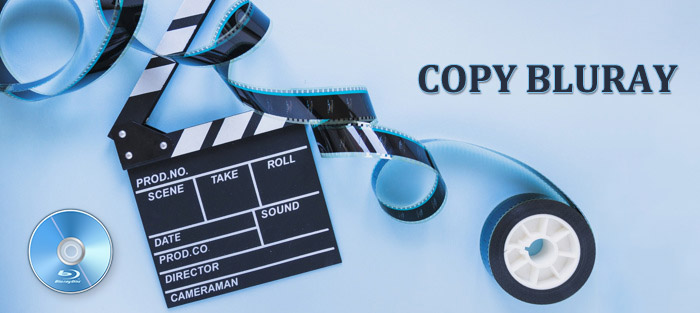 Convert ANY DVD discs and videos (M2TS) to WMV, MOV, MP4 (H.264), MKV, AVI, MPEG2, FLV, etc. for sharing with family and friends.
If you are a mobile user, please click here.
What is Blu-ray M2TS?
The M2TS is a filename extension used for the BDAV MPEG-2 Transport Stream container file format, which is used for multiplexing audio, video and other streams. This container format is commonly used for high definition video on Blu-ray Disc and AVCHD. As for M2TS used for Blu-ray disc, they are not simply saved in that optical media storage, but also encrypted with numerous protections, such as The Image Constrain Token (ICT), and The ROM-Mark.
Why Do You Need to Backup Blu-ray M2TS to WMV?
1. The advantage of converting Blu-ray M2TS to WMV format is that it allows compressing large video files yet retaining considerably high quality (Online radio stations use this format to deliver continuous flow of data). When you want to backup Blu-ray disc to your PC hard drive, then convert Blu-ray M2TS to WMV is one of the options.
2. Windows Media Video (WMV) format is commonly used for movie playback on Windows PCs. The software required to playback WMV files is installed on most Windows PCs. After backup Blu-ray M2TS to WMV, you can play and edit your Blu-ray movie at will.
How to Decrypt and Convert Blu-ray M2TS to WMV?
You can use WinX Blu-ray Decrypter to remove all Blu-ray protections, decrypt Blu-ray to hard drive and rip Blu-ray discs to m2ts file set. This prevents your Blu-ray from any physical damage or loss. After extract the M2TS file out of Bluray disc, you should free download WinX HD Video Converter Deluxe, which is built-in 370+ video/audio codec. This versatile video processing software can transcode the source M2TS file to WMV format within extremely short time. Reasons can be traced back to full GPU acceleration, Multi-core CPU, Intel SSE3 SSE2 MMX Instructions and AMD 3DNow supported.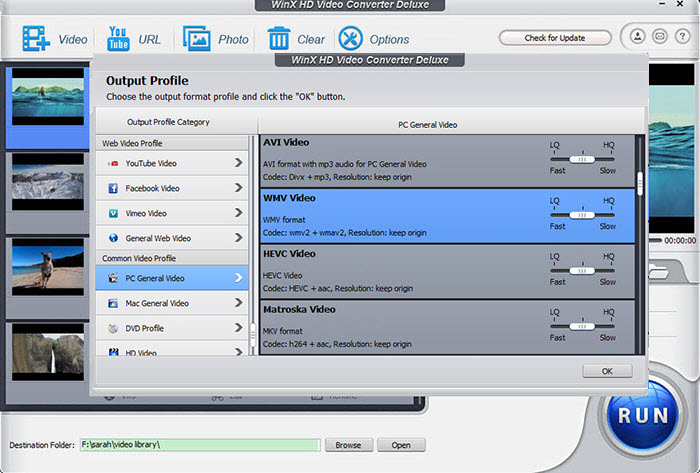 First and Unique Multi-track M2TS support: The first video convert that supports Multi-track M2TS, MKV, AVCHD, HDTV, BDAV and MPEG-TS. It enables you to choose your desired M2TS audio language tracks.
Learn details on How to Use WinX HD Video Converter Deluxe