HOW to Rip Blu-ray - to AVI, DVD, MKV with Sharpest Video Quality
Rip Blu-ray to AVI, MP4, MKV for playback Blu-ray elsewhere? This article will teach you rip Blu-ray to most suitable format and preserve quality...
There are dozens of advantages that Blu-ray superior to DVD. The major strong point of Bluray Disc is higher resolution. Image quality is a big part of what makes Blu-ray look great. The technical difference is that Blu-ray's maximum resolution is 1,920 x 1,080 (1080p), while DVD is limited to 720x480 (480p). Do you know 80% DVD owners will backup their DVD discs? So do you if you have Blu-ray. Then, definitely you need to learn how to rip Blu-ray, what is the best format to rip Blu-ray to, and, how to rip Blu-ray yet keep best quality.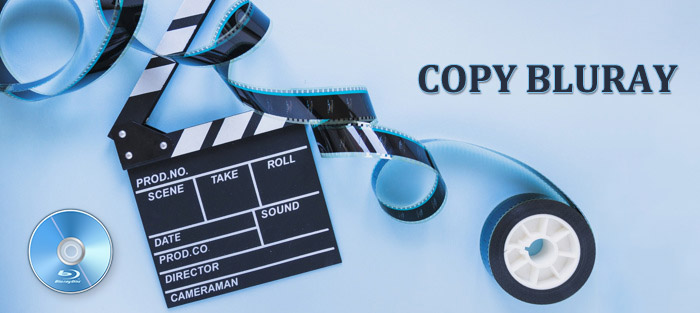 Before Ripping a Blu-ray, Rip off All Blu-ray Protections
Hollywood wants you to buy its movies on Blu-ray disc, but then it wants to control what you do with them once you get home. And the most frequently used method is so called Blu-ray protections.
Take BD Plus as example. BD+ is a component of the Blu-ray Disc Digital Rights Management system. It was developed by Cryptography Research Inc. and is based on their Self-Protecting Digital Content concept. Its intent was to prevent unauthorized copies of Blu-ray discs and the playback of Blu-ray media using unauthorized devices. If you just want personal use of Blu-ray backup, then it is not involed in Copy-right stuff. Rip a Blu-ray, the first step to rip off all Blu-ray restrictions.
Also read: Remove copy protections from DVDs
The Second Procedure of Ripping a Blu-ray is TRANSFER
Thanks to the increasingly storage growth of computer hard disk, optical disc is no more the only medium storage to contain Bluray content. You can easily save 100+ complete Bluray movies on 1TB hard disk to enlarge your Blu-ray collection without tediously large pile of Blu-ray discs.
In additional, with Blu-ray ripper software, you will also benefit from the facility and portability brought by digital data stored on the computer. They are much easily to be organized than the Blu-ray discs (it may take 20 seconds to initiate your Blu-ray player set off to read disc). Moreover, they are playable with variety of media players rather than wear down your Blu-ray drive.
After Copying Blu-ray to Hard Drive, Now TRANSCODE
It is far away from ending the rip of Blu-ray. If you simply preserve your Blu-ray movie into BD disc, you will be embarrassed by variety of Blu-ray protections, such as BD ROM Mark and BD+. They will prevent you from playing and copying your own Blu-ray Discs. But after ripping Blu-ray to hard disk, you are allowed to transcode Blu-ray movie to whichever format you need.
Ripping Blu-ray to AVI, MP4, DVD, MKV and other format are all good examples for ripping a Blu-ray. It will allow you to watch movie on a handheld digital media player, or delete those annoying messages from the FBI and Interpol messages warning you of the penalties for doing what you want to do.
So Many Choices, which One is BEST for Ripping a Blu-ray?
In fact there is no standard for the best Blu-ray ripping output. It is what is most suitable that counts. If you need high compression to save hard drive space, then you can rip Blu-ray to AVI. If you pursuit high quality, then rip Blu-ray to MP4 can hold sharpest image for you. Ripping Blu-ray to MKV is the compromising solution.
Sorry, WinX Blu-ray Ripper is discontinued. Perhaps, check WinX DVD Ripper instead.
WinX DVD Ripper Platinum
The No.1 fast DVD ripper software to rip DVD to Sony PS3, PS4, PSP, Microsoft Xbox One, Apple iPhone iPad, HDTV, Android tablets, smartphones, etc. Convert DVD to MP4, AVI, MOV, YouTube FLV, MP3, AAC and more.