How to Rip and Convert Blu-ray to MP4 with HD Quality
This article will discuss how to rip Blu-ray to MP4 format with WinX Blu-ray Ripper. With this versatile Blu-ray to MP4 ripping tool, you can easily remove all kinds of Blu-ray copy-protections. And, after you convert Blu-ray to MP4, the output quality is still as vivid as original.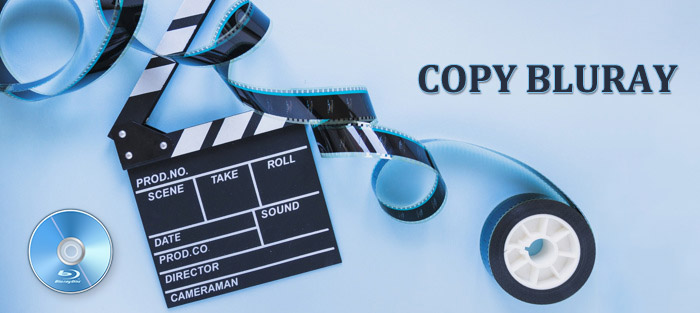 Part 1: Why Is It Better to Rip Blu-ray to MP4?
MP4 is short for MPEG-4. The official file extension for MPEG-4 is .mp4 - hence the shortened name MP4. MPEG-4 technology has been developed to provide DVD quality audio and pictures in an extremely small file size - ideal for playing on portable MP4 players such as the iPod Video. And by far iPhone 4, iPad, iPod touch 4, new iPod nano are all support H.264 MPEG-4 video.
MP4 is here to stay. The Apple Corporation themselves describes MP4 as "the global multimedia standard, delivering professional-quality audio and video streams over a wide range of bandwidths, from cell phone to broadband and beyond". They go on to say that "hundreds of researchers around the world contributed to MPEG-4". That is why even Blu-ray M2TS video format somehow also resembles to MPEG-4 format.
Part 2: Why Do You Need to Rip Blu-ray to MP4?
Remove your Blu-ray encryptions and Play it wherever you please - Though you have paid a good price for BD disc, perhaps you have not enjoy full copy right on it. But with WinX Blu-ray Ripper, you can easily defeat upcoming Blu-ray encryption technologies. Converting blu-ray to MP4, you can right unfold Blu-ray disc's wrap, get the content inside and enjoy it as you please.
Still High-def quality after ripping Blu-ray to MP4 - Thanks to advanced decoding and encoding technology, WinX Blu-ray Ripper can offer you most favorable HD viewing experience, say excellent output picture and surround sound. Whether Blu-ray Disc is in M2TS or MKV format, the Blu-ray to MP4 ripping process will keep the quality loss minimally, and the image degradation is hardly to perceive by your eyes.
Rip Blu-ray to MP4 and makes all media players a Blu-ray player - Undeniably, MP4 is endowed with best compatibility on both Windows and Mac OS (for Mac OS, Apple invent M4V to mend up the shortcoming of MP4 which does not support AC3 5.1 video properly). So after ripping Blu-ray video to MP4 format, you can watch Blu-ray movies on Windows Media Player, Apple QuickTime, just to name a few.
Enjoy Blu-ray movie on the portable devices - Because of H.264/MPEG-4 video efficient VBR (vibrate bite rate), MP4 comes to one of best acceptable video format on multi-media portable devices, such as iPhone, iPad, iPod, etc. And by ripping Blu-ray to MP4, you can play and watch HD Blu-ray movie wherever you please.
Part 3: How to Rip Blu-ray to MP4 with Intact Quality?
To rip Blu-ray to MP4, you need a DVD ripper at first. WinX DVD Ripper Platinum is a nice choice. It allows you to rip Blu-ray DVDs to MP4, MOV, AVI, MKV, WMV, iPhone, iPad, Android, Xbox, PS4/5 etc. fast and easily.
It's pretty easy. All you need to do is to load your Blu-ray disc, choose MP4 as output format and tap RUN button to make all done.