Copy/Backup Bluray to Hard Dive for More Flixible Playback
Learn how to copy Blu-ray to hard drive, 1:1 copy process with no quality loss.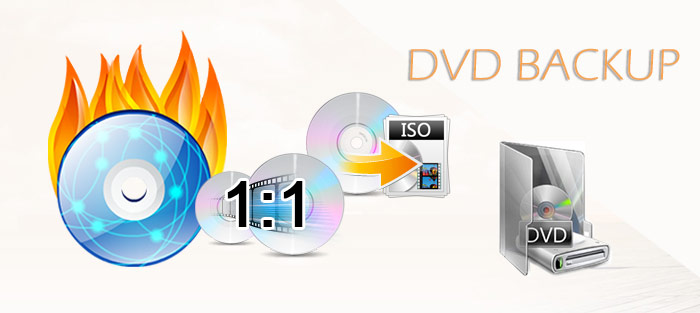 Blu-ray producers despairingly want to get full-control even after you buy a Blu-ray disc home. This article will rescue you from Blu-ray publishers' barrier by one simple and reasonable method: Copy Blu-ray to Hard Drive! So that you can enjoy Blu-ray movies without ever having to get off your couch to drop a disc in your Blu-ray player. Free Blu-ray Player Software for PC here..
Once you backup the Blu-ray movie on computer hard drive, you are set free to all kinds of other neat stuff with it, such as transcode Blu-ray to MKV, MP4 and other format so you can watch it on a handheld digital media player, or delete those annoying messages from the FBI and Interpol messages warning you of the penalties for doing what you want to do.
More Situations We Need to Copy Blu-ray to Hard Drive
First of all, copy Blu-ray to computer hard drive is simply for creating digital backup of your BD disc. It will prevent your Blu-ray from scratching, cracking and other physical damages even lost. Do you know there are more than 80% DVD owners will make backup of their DVD? So you need if you have Blu-ray.
Secondly, 1:1 copy Blu-ray to hard drive feature enables you to keep original BDAV M2TS audio track, subtitle track, video track (for multi-angle BDAVs), and menu. If your hard drive is not quite spacy, then by reducing useless subtitle or audio tracks, you can save more Blu-ray movies on computer.
After then, if you simply preserve your Blu-ray movie into BD disc, you will be embarrassed by variety of Blu-ray protections, such as BD ROM Mark and BD+. They will prevent you from copies and playback of your own Blu-ray Discs. But after remove these protective measures and Decrypt Blu-ray to hard drive, you can play and enjoy BD movies on your computer whenever wherever you please.
Benefit of Blu-ray to Hard Drive Backup
Remember that, it is not over after copy Blu-ray movie to computer hard drive! With Blu-ray Ripper software, you can transcode Blu-ray backup (in .m2ts format) to perticular format you need. For example, by converting Blu-ray movie to AVI format, you can playback the movie on computer since majority of media player can recognize AVI file. Decrypt Blu-ray to MP4 have more advantages, such as play and watch Blu-ray movie on multimedia portable devices. And iPad, iPhone 4, iPod touch, PSP, Samsung Galaxy Tab are all delightful platforms for Blu-ray videos.
Read details of WinX Blu-ray Decrypter which is able to copy Blu-ray to hard drive.