2018 Best DVD to MP4 Converters for Windows 10 and Others | Software Reviews and Comparisons
Roundup of best 7 DVD to MP4 converters in 2018, both free and paid DVD converters included.
MP4 is one of the most commonly used output file format when we need to convert a DVD to a digital file, because of its obvious advantages. After converting DVD to MP4, we will get a file with good quality but small file size. Besides, we can play the copy on virtually all platforms, make editing easily, etc. So, DVD to MP4 converter is in high demand all the time. There're many such programs for Windows, Mac, and other operating systems. This is a good thing for us, but also a bad thing. Most people especially non-tech savvy guys are at a loss for which one to choose.
So in this post, we compile the top 7 best DVD to MP4 converters of 2018 for your information. Both free and paid software are covered.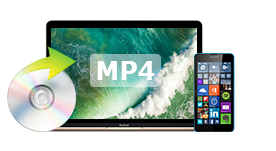 Free Download the Best Fastest DVD to MP4 Converter - WinX DVD Ripper Platinum
• Easily rip DVDs made by yourself or manufactured by film studios like Disney, fitness organizations, etc.
• Rip home-made and commercial encrypted DVDs to MP4, AVI, MOV as well as other formats.
• Conversion speed is super fast. Output MP4 file is kept in original HD quality.
• This clean DVD to MP4 converter supports Windows 10 and lower, and has a Mac version.
7 Best DVD to MP4 Converters Reviews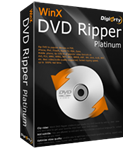 1. WinX DVD Ripper Platinum (Windows/Mac)
The No.1 DVD to MP4 converter is developed by Digiarty - a world-leading DVD video software company with over ten years' experience. It is designed to convert both home-made and commercial copy-protected DVDs to MP4 and other formats. Movie DVDs (incl. Disney/99-title DVDs), TV series DVDs, workout DVDs, music DVDs and Japanese AV DVDs are well supported. Due to the addition of hardware acceleration tech, it is possible to convert DVD to MP4 within 5 minutes only.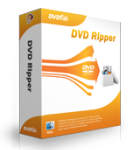 2. DVDFab DVD Ripper (Windows/Mac)
This is also a top-notch DVD to MP4 converter with years of development. DVDFab and WinX have a lot in common, say, supporting encrypted DVDs, presetting lots of output profiles, armed with hardware acceleration to boost DVD ripping speed. It also features an elegant interface. But what may confuse users is that it integrates Ripper, Copy, Converter and Creator into one.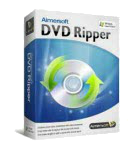 3. Aimersoft DVD Ripper (Windows/Mac)
Aimersoft is also often recommended to those who need DVD ripping software for PC and Mac. Just like the first two DVD to MP4 converters, it can handle both homemade and encrypted DVDs, convert DVDs to MP4 and other formats, edit DVD video by trimming, etc. NVIDIA? CUDATM technology is applied to boost conversion process. The interface is not as elegant as others, but will not impede the use.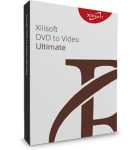 4. Xilisoft DVD to Video Ultimate (Windows/Mac)
This program also features the ability to convert DVD to videos (incl. MP4) and devices. And, it claims that it owns 5X speed promotion with NVIDIA CUDA & ATI APP technology. But as a piece of shareware, it supports home DVD only. Copy-protected discs are excluded from the supported input list.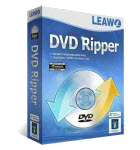 5. Leawo DVD Ripper (Windows/Mac)
Leawo DVD Ripper is a DVD to MP4 video converter supporting commercial and non-commercial DVD discs. NVIDIA CUDA, AMD APP and Intel Quick Sync acceleration technologies are embedded to associate DVD conversion. Besides ripping DVD, it can convert videos and download YouTube videos.

6. Handbrake (Windows/Mac/Linux)
Handbrake is a famous open source free DVD to MP4 converter. Handbrake itself can rip unencrypted DVDs only. With VLC libdvdcss installed, it can conquer CSS-protected DVDs. Differing from other converters, Handbrake is designed with too many adjustable setting options, making novices encounter troubles from time to time.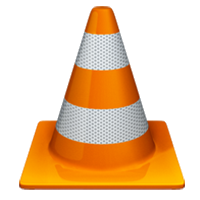 7. VLC (Windows/Mac/Linux)
VLC is mainly designed to play videos, audios, DVDs, Audio CDs, and VCDs. But it is still able to serve as a free DVD to MP4 converter. Surprise, right? This feature has been added since version 0.9.6. If you don't know how to operate it, there's a guide about how to rip DVD to MP4 with VLC. Besides ripping DVD disc to MP4, VLC allows users to import ISO file for conversion.
2018 Best 7 DVD to MP4 Converters Comparisons
License
Convert Copy-protected DVD
Convert DVD Folder
Convert ISO File
Techs to Boost Conversion Speed
Speed
UI
WinX DVD Ripper Platinum
Shareware
Yes (virtually all)
Yes
Yes
Intel QSV
NVIDIA (CUDA) NVENC
Multi-core CPU (up to 8 cores)
Super Encode Engine based on MMX- SSE & 3DNow!
Hyper-threading
32X real time faster
500 FPS maximally
Intuitive
DVDFab DVD Ripper
Shareware
Yes
Yes
Yes
NVIDIA CUDA
Inter Quick Sync
multi-core CPUs
/
Elegant but a little confusing
Aimersoft DVD Ripper
Shareware
Yes
Yes
Yes
NVIDIA® CUDATM
6X faster
Simple but old
Xilisoft DVD to Video Ultimate
Shareware
No
Yes
Yes
NVIDIA CUDA & ATI APP tech
5X faster
Simple
Leawo DVD Ripper
Shareware
Yes
Yes
No
NVIDIA CUDA
AMD APP
Intel Quick Sync
/
Simple
Handbrake
Freeware
No
Yes
Yes
/
/
Complicated
VLC
Freeware
No
No
Yes
/
/
Simple
As we can see, among all these DVD to MP4 converters, WinX DVD Ripper Platinum is the best one. It owns rich features, powerful decryption technology, fast DVD conversion speed, and it is easy to use. So why not free download this lightweight and clean software to have a try?
Disclaimer: Digiarty Software does not advocate ripping copy-protected DVDs for any commercial purpose and suggests referring to the DVD copyright laws in your countries before doing so.