MKV File Not Playing on iPhone? Two Ways to Fix It
Although MP4 and MOV are mainstreaming formats in the digital world, we may still come across MKV files. They could be downloaded from the web or come from our friends. MKV is a multimedia container format that can hold an unlimited number of video, audio, picture, or subtitle tracks into a single file. However, since MKV isn't an industry standard, some players doesn't support it. For example, iPhone can't play MKV natively and you will be informed of unsupported video codec error while playing MKV on iPhone.
All iPhones come with native support for MP4, MOV, and M4V only. But it doesn't mean that you can't play MKV movies on iPhone. Here we'll introduce 2 popular ways to play MKV on iPhone 13, 12, 11, XR, XS, X, and other models.
Ways to Play MKV on iPhone
Method 1 Convert MKV to iPhone Playable Format
If you don't want to install third-party MKV player on iPhone, you can convert MKV to iPhone supported format on your computer and then transfer the new file to iPhone for playback.
WinX HD Video Converter Deluxe is a great MKV converter. This tool supports 370+ codec formats, so it can recognize all your MKV files, no matter what the encoding formats are. There are presets for all popular iPhones, from old to new model, such as iPhone 12 and iPhone 11. So, we don't need to play with complicated video audio parameter settings.
It converts video at 47X real-time faster speed thanks to the support for Intel/NVIDIA/AMD hardware acceleration, Video Audio Passthrough (Auto Copy), Hyper-threading and AMD 3DNow! Tech. You won't lose quality during conversion especially when you enable High Quality Engine.
Now, let's free download WinX HD Video Converter Deluxe to have a try!
Install it on your computer and follow our guide to convert MKV to iPhone for easier playback.
Step 1. Launch WinX HD Video Converter and click + Video button to browse and open target MKV files. You can import multiple MKV files for batch conversion.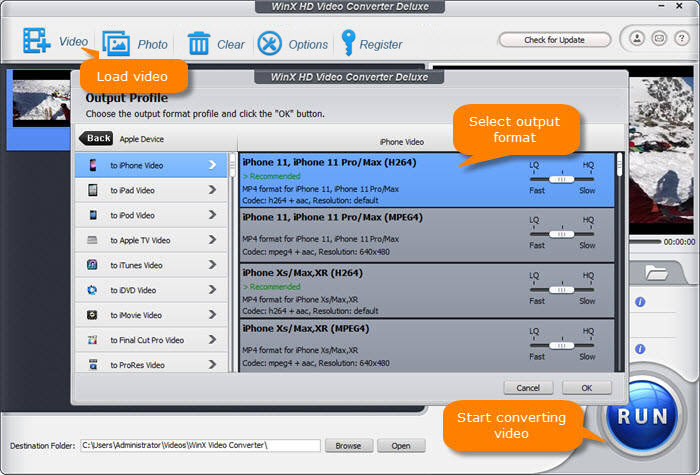 Step 2. At the Output Profile panel, select Apple Device -> to iPhone Video and then choose an iPhone preset based on your iPhone model.
Step 3. Make some settings.
By default, WinX will disable the subtitle. But, you can manually select desired subtitle track and audio track from your multi-track MKV file. If your MKV file's video audio codec formats are accepted by iPhone, you can enable Auto Copy. With this feature the video and audio tracks can simply be copied from one container type to another without re-encoding them. This process is called remixing. A remux finishes within a few seconds and won't damage original quality. Step 4. Hit RUN to begin converting MKV for iPhone. Once done, you can transfer the new file to iPhone via iTunes, WinX MediaTrans or something. After that, you should open and watch MKV videos on iPhone.
Related guide: How to Directly Transfer MKV Files to iPhone without Conversion
Method 2 Install an MKV Player on iPhone
If you want to play MKV on iPhone without converting, you can simply go to the App Store to find a third-party video player that supports MKV. What video players for iPhone that will play MKV files? There're many choices, such as VLC, Infuse, and PlayerXtreme. The most popular one is VLC.
VLC is not only compatible with Windows and Mac computer, but also available for iOS-powered iPhone iPad iPod. It can play videos in most formats directly without conversion. It enable iPhone users play MKV files with multiple audio tracks (including 5.1) and subtitles tracks (including SSA!).
Get VLC for Mobile from App Store
Price: Free
Size: 171.3 MB
Compatibility: iPhone powered by iOS 9.0 or later
If your MKV files are stored in computer, you can copy them to your iPhone with VLC's WiFi Upload feature.
Step 1. Download and install VLC on iPhone. Open it and tap on the cone icon at the top right corner.
Step 2. Switch on WiFi Upload and take note of the IP address under WiFi Upload.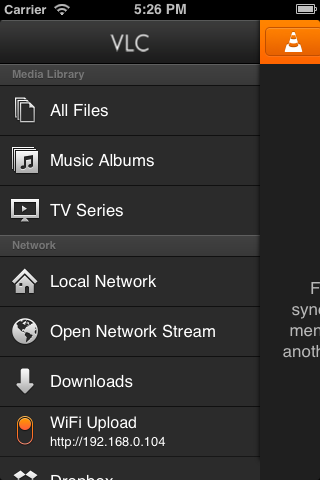 Step 3. Open a web browser on your computer. Type the IP address that shows up under VLC WiFi Upload into the Web browser's address bar. This way the VLC upload client running in iOS will be loaded into your web browser.
Step 4. Drag your MKV files in the window to add them to your iPhone. When the file transfer is completed, VLC media library will update.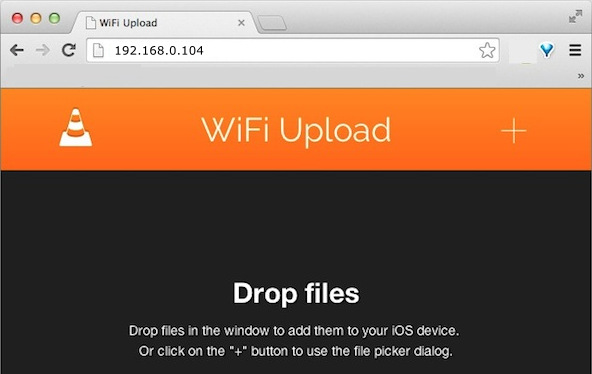 Step 5. Tapping on the cone icon -> All Files, you will see your newly added MKV files. Tap on the MKV video file of choice and then it will start opening and playing on your iPhone.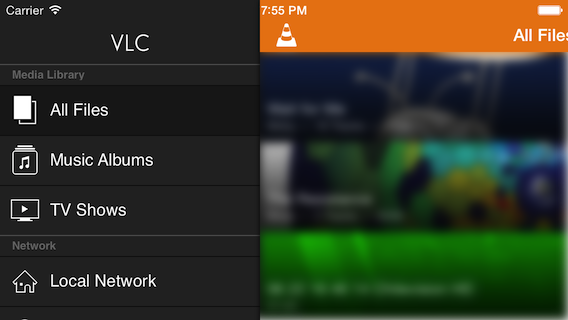 FAQs about Playing MKV on iPhone
Is there MKV player for iPhone?
Yes. You can use the following media player to play MKV files on iPhone:
VLC media player (Requires iOS 9.0 or later.)
Infuse (Requires iOS 14.0 or later.)
nPlayer (Price: $4.99; Requires iOS 9.3 or later.)
Outplayer (Requires iOS 14.0 or later.)
AVPlayer (Price: $2.99; Requires iOS 9.0 or later.)
PlayerXtreme (Requires iOS 11.0 or later.)
GOM Player (Requires iOS 10.0 or later.)
Why does MKV file play without audio?
This is usually because your media player doesn't support the audio codec contained in your MKV files. To fix this, you should check what audio codec format is used, and then find an MKV player that supports this format or reencode your MKV files.
Why does MKV file play with audio only?
Another situation is that MKV file has no video but plays sound only. This happens when the video codec format is not compatible with the media player you are using. Similarly, you should check what video codec your MKV video is encoded with, and then switch to an MKV player that supports this format or reencode your MKV files.
Is there any app to watch MKV files with subtitles on iPhone?
Yes. Many iPhone MKV players have an option for subtitles, such as VLC and Infuse.
How can I play MKV file in Telegram on iPhone?
When Telegram Messenger cannot play an MKV file you receive from a friend, you can download it and open it with a third-party MKV player or convert it before you play.