How to Backup Old/New/Regional/99-Title DVD Losslessly in 5 Mins?
Imagine this, you are a DVD collector, with ten shelves filled by various titles, movies, TV series, both commercial, DV… The time you passed in the cinema, the moment you've spent with your families, the feeling you've tasted with your beloved one… These magic plastic pieces that recorded with your favorite movies, your happiness, and sorrow, filled by your emotion. You want to keep it recorded & refreshing, long-lived & ever-lasting. You may expect, your memory will fade, but these discs don't. When you get old, sit in front of your machine, you should pick up the sensation of your young, enjoy the nostalgia.
All DVD movie collectors, remember: physical DVDs won't last forever. The aluminum reflect layer compressed inside the disc and the silver layer will decay in about 15 years. When exposed at extreme environments, like hot, damp places, it dies faster. Not to mention, as a delicate optical component that seriously relies on the reflecting of light, plus interaction with the pickup head at a very high speed, any physical flaw will possibly damage both your disc and device. Another real problem is when you collected tons of physical copies, to arrange them at the right place and order in a better environment – to keep your lovely collection away from dangers – will be the mission impossible.
The solution: create digital backup of DVD collection onto computer hard drive to extend the DVD lifespan and archive DVD movie easily.
Back up any of Your DVD with 100% Original Quality
WinX DVD Ripper Platinum - create 1:1 digital copy of your DVD collections in ISO image, Video_TS folder, or MPG without quality loss. Make DVD backups in digital MP4, MOV, AVI, WMV, 3GP, etc. for hard drive, Cloud, computer, etc. Support any protected movies (region code, RCE, CSS, Disney X-project DRM, etc.), new releases, old discs, damaged DVDs, 99-title discs, and more.
It will cost you about 5 mins to read through the article, you can skip to:
What Format Do We Need to Back up Our DVD Collection?
Fortunately, we are living in a world with rapidly developing technology that offers us many ways to resolve those kinds of problems. Nowadays, the digital backup of physical media became more and more popular and widely adopted by common users. Digitizing backed up DVD video collection is perfect for us to sorting, management, sharing with others...etc. Here are the DVD backup options.
Option 1: You maybe want to back up your DVD library to computer with lossless quality whole disc back up and keep it authentic & classic as it could be, with everything on the discs (the subtitles, tracks, the option menus…etc.). The full back up option – to output the DVD to ISO file or VIDEO-TS folder & keeps the file structure, will be the best resolve for real DVD fans.
Option 2: And if you want one step further, want keep it original & juicy as it should be, and want your movie to be playable on most of video players, I would recommend you the Main Title content copy (to MPG). You can easily find a machine and sit down enjoy the moment with your lossless digital movie back up.
Option 3: Or, you want it to be a space-saving, portable, transferring friendly format, if a whole lot of movies, a stash of DVDs need to be saved to save your real-life space and also capable for playing them on almost all modern devices (PCs, phones, smart TV...) then to rip DVD to MP4 (Space capacity concern)could be the proper choice for you.
You will need a software solution to accomplish this job for you, for sure you could find there are many software could do the DVD things, seemingly. Like Handbrake, DVDFab, AnyDVD, WinX DVD ripper... and I am sure there will be one that best suit to you.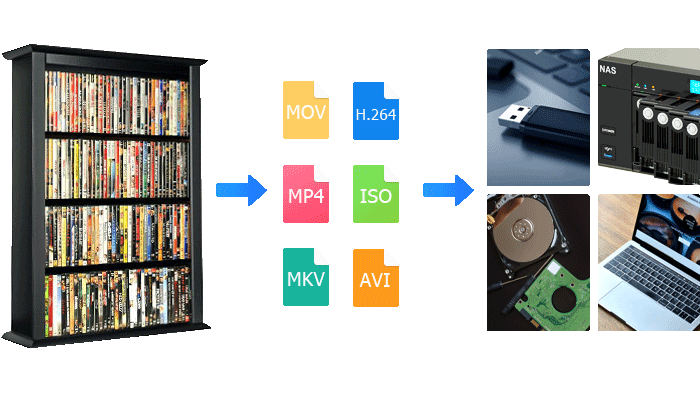 How Do You Back up Your DVD within Different Cases
Case 1: The full backup function - As a hardcore DVD maniac, to rip out the content from the original disc with ISO/ raw file structure is very important, an ISO file or an AUDIO-TS folder output will keep the video hot & fresh as it just ride out from the factory. Also, the interactive menu & accessories even mini-games of old DVDs could be kept as the extra benefit to memorize the past good days (Weirdly, none of today's BD-DVD has such a nice and fancy stuff anymore).
• The video player on your PC isn't always supported to playback the video files that you have, especially the raw format you've backed up your DVD with. A good DVD Ripper should be able to save and copy DVD to computer in a format that is compatible with your video player.
• There are many Smart TVs have already had their MP4 player built in their system. When TV gets connected with USD devices. It is able to play video files on your storage. The most commonly adaptable format is the MP4 format for the majority of Smart TVs but some require others.
• The default file system for some USB devices is FAT 32, which supports the maximum size of a single file up to 4GB. With a DVD Ripper, you can compress your raw DVD video to a playable file that smaller than 4GB size.
Case 2: To back up your DVD to internet or cloud services - For people who backed up their movies or videos out of the physical copy, but also want to upload them to internet/ online cloud/ sharing platform that to share it, a compact, portable size of video is extremely important because the time consuming is intolerable if it is too big the file size is. The transcoding function that DVD rippers provide would be very important in many cases:
• Generally speaking, the cloud storage is limited in size, and you need to subscribe to their service for the cloud storage space. Thus every bit of your data worth a penny, a better-compressed video is surely better saving your money.
• Internet bandwidth is another critical issue that we should focus on. No one wants to spend 10 hours uploading their collection to the cloud and wait for another 10 hours to get them downloaded. Again a losslessly compressed video will do an extraordinary work especially when you need to manage/upload, download your cloud movie collection in an unstable network connection, a bandwidth saving format is exactly what you need.
Case 3: For DVD collectors who decide to build their own home NAS system - Need to mention that many NAS system support very limited encapsulate format(MP4, MPEG-2, AVI, WMV) and also have required certain video codec(the video must be encoded with H.264 or H.265 codecs) for their built-in video player (Video station for Synology NAS, Qmedia for QNAP NAS).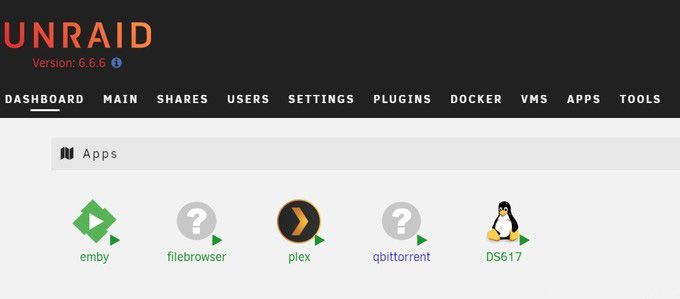 NAS software solutions - Even if we use third party video management software for family NAS streaming like Jellyfin, Emby, and plex. Due to the limitation of hardware configuration, some of their video playback functions are not able to use, for instance, the hardware encode function of Plex is not working properly on the Synology J3455 and some other models. To save your DVD & encode them to a playable format with correct video codec at the beginning is important in order to have a better playback experience of your NAS stored DVD collection. Check here to learn the full DVD to NAS backup solution >>
What Makes WinX DVD Ripper Platinum Different from Others?
To perfectly back up your DVD disc to digital forms isn't a simple task that could be fulfilled by whatever a DVD ripper. Most of DVD ripper does support rip out the DVD content, but always accompany with flaws: not able to rip DVD with 1:1 clone ISO correctly, missing titles, playable content or sound trucks could be the common issue; Not able to transfer to format that you need for play it on your device;
WinX DVD Ripper Platinum, as a professional DVD specialization software, with ten years of grinding and optimizing, it is able to provide the most comprehensive solution for you to backup/ manage your DVD collection: the full disc rip, 1:1 backup, lossless save is provided with precisely optimized functions & technologies to ensure the original video quality and all subtitles, tracks and extra contents will be kept.
WinX DVD Ripper Platinum fully supported both Intel CPU's QSV graphic encoding/ decoding and NVIDIA's CUDA acceleration technologies for GTX & RTX discrete graphic cards. Adapting these two leading technologies gives an edged benefit to dig out/up the full potential of your computer hardware capability to use, which dramatically increased the speed and effectiveness of backing up your DVD video and transfer them to needed formats.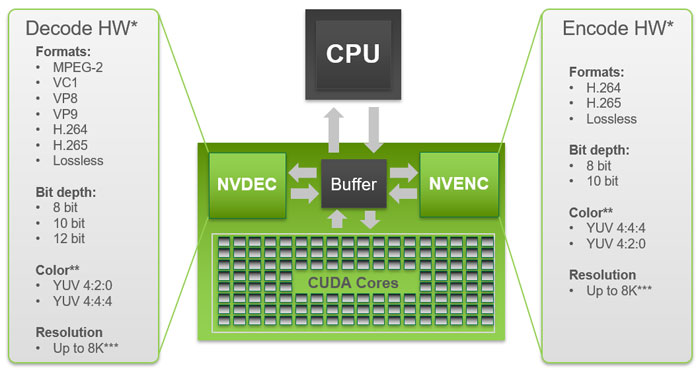 NVIDIA CUDA acceleration - The CUDA (Compute Unified Device Architecture) is a parallel computing platform invented by NVIDIA, It enables dramatic increases in computing performance by harnessing the power of the graphics processing unit (GPU). By adopting this technology, the WinX DVD ripper is able to take full usage of NVIDIA GPU's computational power to the video decoding/ encoding process (which generally CPU dominant). Another technical supplement from NVIDIA is their NVENC (hardware-based encoder) comes with CUDA gives the ability to WinX DVD ripper a robust DVD backup & video transfer speed and cut off the latency during video encoding & decoding by offloading the computational complex tasks to your graphic card.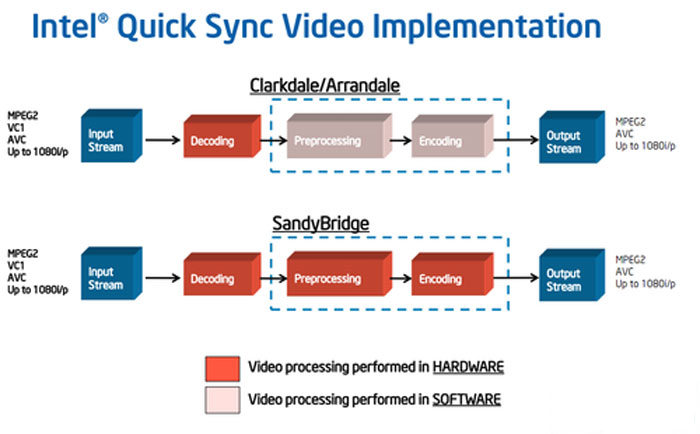 INTEL QSV Technology - According to Intel's official statement, the QSV (Quick Sync Video) came with the 4th Gen Core can give you a 16x faster time efficiency for video converting. As for WinX DVD ripper's DVD back up function, with implementing the Intel QSV technology, WinX DVD ripper takes a huge benefit from the Intel optimized video encoding & decoding of its integrated graphic processing unit and reducing the DVD back up time promptly.
The DVD Decryption - One another part that a WinX DVD ripper should taking a huge lead in it's the capability of passing the copy protection. There are many of the physical commercial DVDs are encrypted so that could become a great issue that we are not able to back up those classics due to the Content Scramble System (CSS). Most of the DVD rippers on the market are do not or do very little support to the DVD decryption, for instance, the most popular free DVD ripper, Handbrake, is absent from its function list.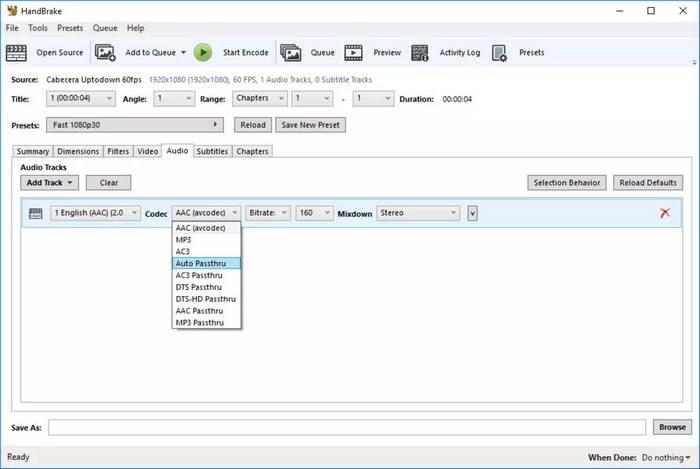 Incapable to bypass the digital rights management (DRM) and the Content Scramble System (CSS) will disturb your DVD backup plan since you cannot back up the movie from an encrypted DVD movie disc, or the video content would not be able to play correctly(missing title which should be able to playback, missing audio truck...etc.) Undoubtedly the outstanding decryption capability that the WinX DVD ripper has would be a perfect assistant for your DVD backing up.
Free Download WinX DVD Ripper Platinum to Backup Your DVD Collection
With solid WinX DVD Ripper Platinum, 70 million users worldwide, you can 1:1 back up thousands of DVDs, including commercial DVDs, to hard drive, Cloud, computer, etc. to avoid DVD rot, damage, deletion, fire, flood and theft. Grab the tool to start backing up your DVDs.
Video Tutorial: How to Make a Full Backup of Your DVDs
FAQ: the Matters that We do Concern about DVD Backup
1.Is backing up the commercial DVD legal?
In short, it is legal to make an "archival" copy of any DVD/CD content that you've legally purchased/acquired the rights to, and the terms of use of the subject content is what you want to adhere to prevent from legitimacy issue. As long as you are not re-distribute your legally purchased copy of DVDs for commercial, business use, you are good to store & maintain your property in a safer way.
2. Is there any quality shrink during the back up and conversion?
NO, and YES. There will be no quality loss if you're using DVD ripper's DVD back up function and the raw backing up (output with ISO, MPEG-2, or folder) will keep exactly the same quality & content as it out from the factory. We also admit that there will be the "quality loss" if we do the conversion because if there is an encoding/ decoding process, which means the computational core will analyze the video and then adapt certain algorithms, to split the video frames into cluster "pieces" and save them with a regulated pattern. By doing this a great amount of data will be saved by compress a similar cluster of graphic data.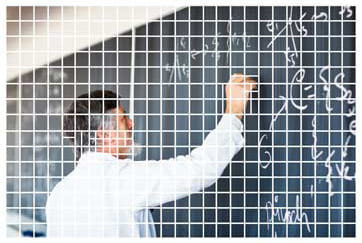 Hence any operation we take to convert/encode will "change" the parameter of the original video and "re-implement" to playable video clip, so theoretically there is must be a "quality loss" by definition. It is like to find a balance of quality (better video graphic) & compression rate (smaller in the file size).
3. What are the advantages WinX DVD ripper compare to other DVD rippers (DVDFab,AnyDVD HD,Handbrake)
Comparison of different DVD rippers

DVDFab DVD ripper

Any DVD HD

Handbrake

WinX DVD Ripper Platinum

Operating System

Windows, macOS

Windows, macOS

Windows

Windows, macOS

Hardware acceleration

NVIDIA CUDA and Intel Quick Sync

Not support

Intel Quick Sync

NVIDIA CUDA and Intel Quick Sync

Input source

Physical DVD disc,ISO image,Video_TS folder

Physical DVD disc

Physical DVD disc,ISO image,Video_TS folder

Physical DVD disc,ISO image,Video_TS folder

Number of supported Output format

8

None(support only ISO image output)

2(MP4 & MKV)

15

DVD backup (Raw backup)

Not support

DVD to ISO, DVD to Video_TS folder

Not support

DVD to ISO image,main title backup ,full title copy ,backup full title to MKV ,DVD to Video_TS folder

System resource occupation

Moderate

Moderate

Moderate

Low

Decryption support

CSS APS, UOPs, RegionCode, RCE, SonyArccOS,

CSS APS, UOPs, RegionCode,

Not support

CSS APS, AACS, UOPs, RegionCode, RCE, SonyArccOS, DisneyX-projectDRM

Freeware/Commercial

Commercial

Commercial

Freeware

Commercial
In general
Rational customers should pick up the one that most suitable for their DVD backing up plan, if you need to sort, manage your DVD collection to your digitalized library, you will need a good ripper that good for you to assist your work. A good investment will surely help you out of troubles and to save a great amount of time for you which you can spend on watching your movie instead of sorting them.
There are many selections provided many possible software solutions and each one has its unique benefits. I would personally recommend the WinX DVD ripper for the assistant of my DVD backup, and I sincerely invite you to join the journey that exploring the fun of arranging our DVD collection.