How to Use Boot Camp to Install Microsoft Windows 10 on Mac
[How to Guide] Install Windows 10 on a Mac Computer Using Boot Camp
Is it possible to install Windows 10 on a Mac computer? This question comes from some Mac users who are drawn to new features (Windows Store, Cortana, Microsoft Edge, Xbox app for gaming and more) of Windows 10. OK, the answer is Yes! In August 2015, Apple has updated Boot Camp tool to support Windows 10 64-bit version on a range of MacBook Pro, MacBook Air, iMac and Mac Mini, which means that owners of compatible Mac models can install Windows 10 on Mac with Boot Camp. But how? This article will give you an explanation.
Notice: Windows 10 removes Windows Media Center. For DVD playback, you need to purchase the new $15 DVD player app or get a free DVD player for windows 10. 5KPlayer is very powerful media player enabling you to play (general or protected) DVD, VIDEO_TS folder, ISO image and various videos/audios on Windows 10/8/7/XP flawlessly. The Mac version is also available. [100% Free and Safe!]
How to Use Boot Camp to Install Windows 10 on Mac
At first, let's have a brief knowledge of Boot Camp. Released on 5 April 2006 by Apple Inc., this software is specially designed for users to install Windows operation systems on Intel-based Mac computer. It is initially integrated into Mac OS X 10.5 Leopard and also compatible with higher versions.
Step 1. Get Necessary Preparations
1. Windows 10 64 version ISO file installer. For first-time Windows installation, please download Windows 10 full version instead of upgrade installer.
2. A USB flash drive with minimum 16GB of free space to save Windows 10 installer.
3. A supported Mac computer with at least 30GB of free space for Windows partition. >>Check Mac models
4. Please keep Mac OS X, firmware and Boot Camp Assistant are up to date.
Step 2. Create Bootable USB Drive Using Boot Camp Assistant
Firstly, insert the USB flash drive into USB port and open Boot Camp Assistant tool on Mac from the utilities folder. Secondly, prompts will lead you to put downloaded ISO image installer file to USB drive and make a bootable disk.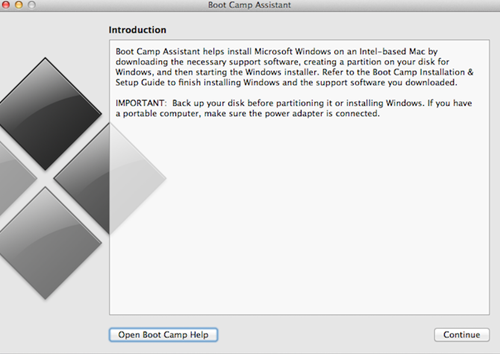 Step 3. Install Windows 10 on Mac
After the creation is completed, Boot Camp Assistant asks you to partition hard drive to assign appropriate space for Windows, for example 30GB. Next, the Mac restarts from USB drive and Windows 10 installation interface is shown. Follow the instruction to install Windows 10 on Mac. Note: when you are asked where to install Windows 10, please select BOOTCAMP partition and format it for NFTS. If you have installed Windows 7/8.1 on Mac, free up at least 10GB space and directly upgrade to Windows 10. >>Windows 7 to Windows 10 | Windows 8 to Windows 10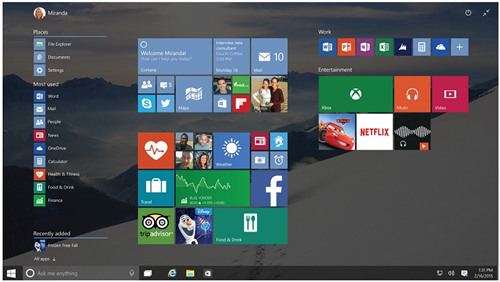 Step 4. Run Windows 10 on Mac
Use Startup Disk preference pane in OS X to set Windows 10 as default system to boot up. Restart your computer. Press the Option Key when you hear Apple startup sound to enter Startup Manager. Next, select Boot Camp using left and right keys and double-click it to start up Mac from Windows 10. To swift Windows 10 to OS X, please click Boot Camp icon in the system tray and choose Restart in OS X from the menu.
If you still have troubles about how to install Windows 10 on Mac with Boot Camp, you can post question to Apple Support Communities for getting help.
Rip and convert homemade/commercial copy-protected DVD (movies) to MP4, AVI, WMV, MOV, MPEG, FLV, 3GP etc, as well as iPhone, iPad, Android, Windows Phone and more on Windows 10/8/7/XP and Mac OS X Tiger to Big Sur with crisp images and hi-fi audios. It also enables to copy DVD to ISO image/VIDEO_TS folder and backup main/full title to a single MPEG2 file.