Is PS5 Able to Play 4K?
Hence Sony has officially confirmed that the PS5 will release globally "in time for Holiday 2020", many attentional rumors and leaks are surrounding its performance & specification. There are rumors and concerns about the capability that PS5 is not competent to run a native 4K game on the console: An anonymous Capcom developer reveals that there isn't the ideal performance when running the Capcom games engine, which will power Resident Evil 8. Also, the tipster claims to have "heard from other devs that PS5 struggles with 4K games in particular".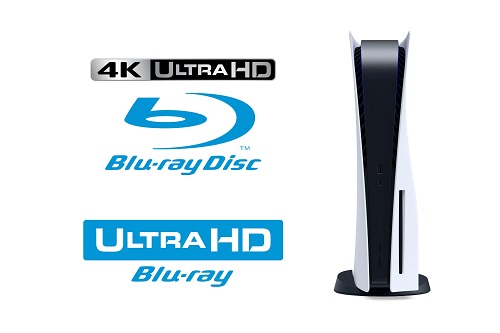 There are rumors and myths here for sure to the arriving PS5 system, one is because Sony not yet fully release the configuration and hardware specification of the PS5. One thing we can confirm besides all these uncertainties is the capability of 4K UHD video playback that PS5 has".
How can PS5 playback UHD 4K movies?
Two Versions
According to the official claim, there will be two different version of PS5 consoles will be released in parallel. The classical version will be deployed with an optical disc driver like its predecessor. Also, a "Digital version" with no disc driver attached will be sold at the same time.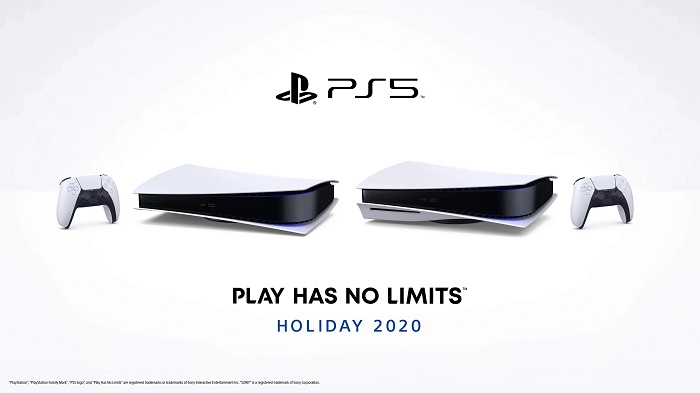 Hence the optical driver is confirm to be carried on the classical version, which indicated that PS5 4K is Supported. There is no doubt that a performed BD-DVD playback function will be contained in the final console we can shop at Walmart.

Hardware support

Given the tradition of Playstation series' Blu-ray playback support (Sony is the biggest dominator & advocator in the Blu-ray standard), there will be more evidences if we check the previous PS consoles and their video playback capability.
Physical Disc support
| | | |
| --- | --- | --- |
| Features | PS3 | PS4 |
| PAL standard | YES | NO |
| Audio CDs, CD-R/-RW, Super Audio CDs | YES | NO |
| DVD Video with region coding of 2 or ALL | YES | YES |
| DVD-R/-RW, DVD+R/+RW | YES | YES |
| Blu-ray Discs (BD) containing video content with region code | YES | YES |
| BD-ROM, BD-R, BD-RE | YES | YES |
USB Media Player Supported Format:
| | | |
| --- | --- | --- |
| Format | PS3 | PS4 |
| H.264/MPEG-4 AVC High Profile (AAC LC) | Supported | Supported(till newest Level 4.2) |
| MPEG4 ASP, H.264/MPEG-4 AVC High Profile Level 4.2 | Not supported | Supported |
| MPEG-1 (MPEG Audio Layer 2) | Supported | Supported |
| MPEG-2 PS (MPEG2 Audio Layer 2, AAC LC, AC3(Dolby Digital), LPCM) | Supported | Supported |
| MPEG-2 TS(MPEG2 Audio Layer 2, AC3(Dolby Digital), AAC LC) | Supported | Supported |
| MPEG-2 TS(H.264/MPEG-4 AVC, AAC LC) | Supported | Supported |
| AVCHD (.m2ts, .mts) | Supported | Supported |
| XAVC S™ (.mp4) | Supported | Supported |
A reasonable guessing is that the PS5 will at least support all media format that both of its predecessor can achieve (to play), and the higher profile & newest standard will be approved play on the console.
WinX Converter Deluxe Can help You Convert All Media Format to PS playable
As a mature multimedia solution, Digiarty's WinX Converter Deluxe is able to convert all video format to your PS5 supported format, with the help from WinX Converter Deluxe there is no concerning of playback issue.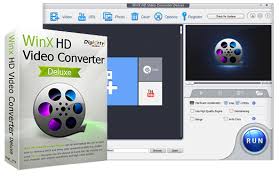 Hardware Support
From the technology view, the specification Sony yet unveiled will support 4K UHD video playback (both from optical disc and digital source) without question.
| | |
| --- | --- |
| Component | Specification |
| CPU | 8x Zen 2 Cores at 3.5GHz |
| GPU | AMD 36CUs at 2.23GHz |
| GPU Architecture | Customized RDNA 2 |
| Memory | 16GB GDDR6 |
| Memory Bandwidth | 448GB/s |
| Storage | 825GB Customised SSD |
| I/O Throughput | 5.5GB/s (Raw), Typical 8-9GB/s (Compressed) |
| Optical Drive (Optional) | 4K UHD Blu-ray Drive |
Since the hardware configuration will surely confirmed the capability of 4K UHD playback. The Digital version of PS5 obtains no BD-DVD optical driver, the most possible 4K UHD playback option for PS5 digital version is most likely, by the online streaming service. Sony has not yet claimed if they would continue to support the USB movie/video playback as they've done on PS4. It's quite hard to make the final judgment due to a lack of information and stressing IP policy & DRM protection. But it will be a cheerful thing if Sony allows customers to enjoy more of their common rights for sure.
How Good the PS5 Will be at Playing UHD 4K?
With the high-performance AMD deeply customized CPU & GPU, plus the newest breakout of Sony's DRAM SSD technology, there is highly promising that Sony could achieve their target: The 8K output. 8K output means that the PS5 will be compatible with 4320p resolution displays, imagine that you will enjoy your movie at least at 4K resolution big screen and hopefully 8K could be expected.
Let us wait until the day it officially released, that all mysterious will be dissolved. One thing surely confirmed is the PS5 supports UHD 4K playback without any problem.