Are Old DVDs Worthless? What to Do with Old DVDs?
Genius ideas for disposing of old DVDs never stop at the Google search results. Masters usually come from the folk. There are reasons to believe that you guys can have old DVDs creatively stored and repurposed, with practicability and entertainment perfectly balanced.
Frankly, most brilliant ideas are good for solving majority of old DVD problems but not necessarily for all problems. The unsolved problems of classic DVDs mainly show up in old DVD playback, large DVD collection storage and DVD organization. So, what can you do with your old DVDs so as to maximize their values? Below word are answers.
WinX DVD Ripper Platinum – Digitize Old DVDs to MP4 for Store, Playback, Upload, etc.
If you have a bunch of old DVD discs you don't know what to do with them, you are suggested to digitize them to MP4 with WinX DVD Ripper Platinum. So, you can watch the old DVD movies on any iPhone, iPad, Android, PC, etc. or upload to cloud for storage forever.
Part 1. Old DVDs' Issues
Maybe many old DVDs' issues make you discard them as you think they are useless. The issues are shown below.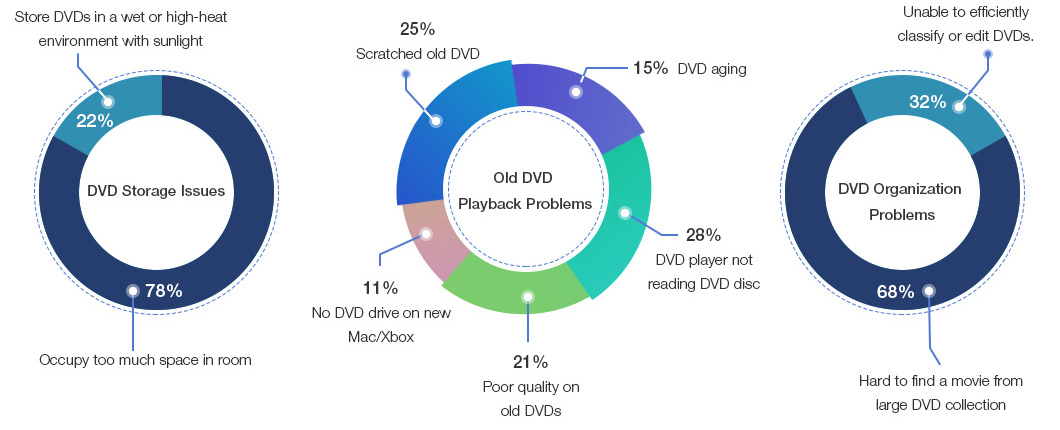 1. Old DVD Playback Problems
Old DVD is scratched by your naughty kids. Or it's accidently damaged because of paper sleeve in lieu of DVD case for disc protection.
The natural DVD rot. It can be jointly caused by the oxidation of the reflective layer, normal abrasion, the de-bonding of the adhesive used to combine the double layers together, DVD lifespan, etc.
Poor quality and subtitles missing on long-standing DVD.
DVD player not reading old DVD disc.
New devices like MacBook or Xbox One S ditch away DVD drive.
2. DVD Storage Issues
Large classic DVD collection eats up room space.
The essential conditions for DVD storage aren't up to the mark, including humidity, temperature, ultraviolet.
3. DVD Organization Problems
It's hard to scan through and find desired movies from large DVD collection.
Unable to efficiently classify old DVDs by genres, alphabetical order, etc. or directly edit DVDs.
Despite of the issues, your old DVDs still have benefits. And you can do following things to make the most use of your old DVD discs.
Part 2. What Can You Do with Old DVDs?
As John Tukey says, an approximate answer to the right problem is worth a good deal more than an exact answer to an approximate problem. The above classic DVD problems all come from users' real cases, which lack correspondingly exact answers, but not approximate answers.
Making the switch to digital movies could leave a piles of old DVDs that are undecided for further use. Are they destined to end up in the trash? Of course not. There are also several disposal ways to bring your dusty DVD disc a new life.
Option 1. Digitize Old DVDs to MP4 for Backup - Most Recommended
Ultimate one-stop solution to all old DVD playback, storage and organization problems - backup old DVD collection into modern digital formats like MPEG-2, VOB, MKV, MP4 (H264), MP4 (H265), MOV, digitize classic DVD movies to MacBook, Xbox, PS5, iPhone, Android profiles, add external subtitles to DVD using highly sought-after WinX DVD Ripper Platinum. Thus, you can:
Watch scratched old DVDs without bad sectors or scrambled image, for this DVD ripper is able to repair damaged DVDs (old or new).
Enjoy classic movies, old black and white movies on HDTV, MacBook, Xbox One S, iPhone Android without DVD player or DVD drive.
Regain the highest possible quality on old/second-hand DVDs and subtitles thanks to High Quality Engine, auto white/grey balance algorithms and adding subtitle to DVD abilities in this DVD backup tool.
Turn your physical DVD movies into digital files to save your floor space, efficiently classify & organize used DVDs by genres, alphabetical order and edit DVDs (trim, crop, expand, merge multiple episodes into 1).
Only minimum quality degradation sounds not convincing enough for you to instantly try on WinX DVD Ripper Platinum. Your opinion will be reversed after you get its backup speed and compression knack. Run this software on a laptop with GPU hardware acceleration supported and high-end hardware configurations, then the DVD to digital conversion goes into action at 300 FPS, a 90-min full DVD finished within 5 mins. And the output file, supposing HEVC is selected, can be compressed from 8GB to 1GB, roughly 87% space saved! High quality, fast speed and small size.
How to digitize old DVDs with WinX DVD Ripper Platinum?
Step 1: Load Old DVD Resource.
Launch this DVD backup tool on your Windows or macOS after the download and installation are finished.
Hit the Disc, ISO image or DVD Folder button to import DVD source and then it will auto scan your old DVDs and tick the right movie title all on its own (all types of DVDs are supportive, Disney 99-title or oversized DVDs, Sony bad sector DVDs, DVDs with fake playlist protection...).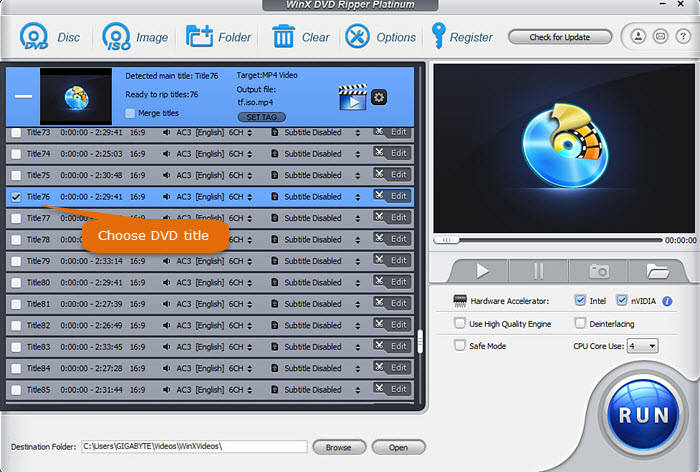 Step 2: Select an output format.
On the pop-up output format profile window, you're suggested to choose "MP4 (H264)" for later playback, sharing or editing on almost any device, platform and software. On top of that, MP4 (H264) strikes a perfect balance among quality, size and compatibility. If you have a strong penchant for quality and size instead of compatibility, MP4 (HEVC) is a second-to-none choice.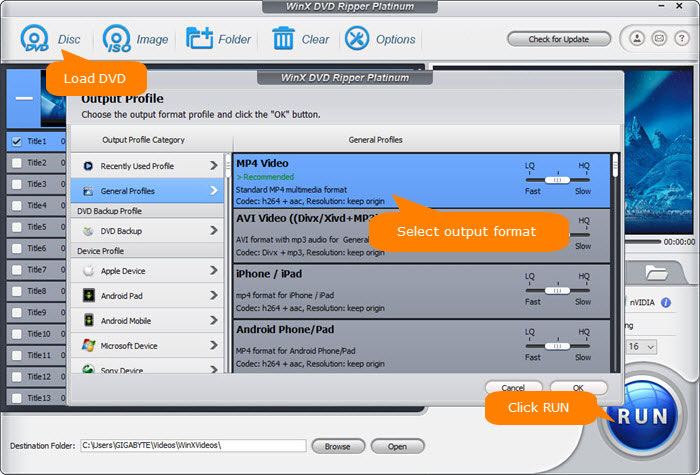 Step 3: Activate Software Advanced Settings for Quality and Speed.
Beyond the output format to guarantee resulting file quality, the built-in High Quality Engine and De-interlacing tech of this utility can further ensure you a high fidelity qualification, with 98% quality reserved.
Speed is inferior to quality in terms of significance. Yet, that doesn't mean it counts for nothing. It must be irritating to cost hours on a single old DVD backup, let alone a boatload of DVDs. WinX DVD Ripper Platinum takes it into consideration. That's why the multi-core CPU use and level-3 GPU hardware acceleration are peeking over the horizon. Tick them on the lower right corner of the main interface to exert them into your DVD backup procedure to enjoy digitizing classic DVDs at 250 - 300FPS, as short as 5 minutes to rip a full DVD. Step 4: Start to rip classic DVDs.
The last hit goes to "RUN" button after you choose the destination folder for output file storage. The DVD backup engine will go into action. Just leave the rest to it and go back to have a check after having a coffee. Then you can store DVDs on a hard drive, USB, or store DVDs in Plex, other cloud storage services, etc.
Except for the workarounds to get old DVDs playback, storage and organization problems resolved, here we'd like to share our tips with you on how to dispose of your old DVDs to creatively recycle and renew them. Just scroll down to the part you need if some tips are useless to you.
Option 2. Sell Your Used DVDs for Cash
Do you know that your DVDs could be worth a lot? Selling the unwanted DVDs is good way to make easy cash while minimizing the clutter in your room. Before everything, there are two things to make clear: how much are your old DVDs worth? Where to sell used DVD for money?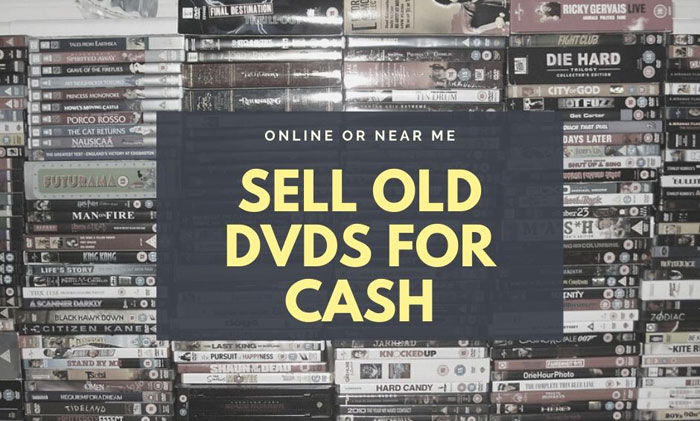 What Makes DVD Valuable?
The value of classic DVD is mainly made up of 3 factors: demand, rarity and DVD condition. Demand is typically driven by the popularity of the movie, or in other words, the content itself. And DVDs go rare when they're out of print or owing to limited releases. Of course, some extra features like unique packaging, complete series collection, geography, autograph etc. also raise the stakes for sale. DVD condition also matters a lot for sale. According to eBay, DVD discs condition is graded for Brand new, Like new, Very good, Good and Acceptable. The price of a disc can vary by the degree of wear.
Where to Sell Used DVD for Cash?
There're a great many places for old DVD sales, both online and local. If you have a valuable DVD, you might be able to get a higher price online since it's easier to reach niche collectors. You can sell your DVD to online buyback stores or directly to someone near you via peer-to-peer selling platforms. Here are some options of both ways.
Sell DVDs online: Decluttr, Amazon Trade-In, Bonavendi, SecondSpin, eBay, SellDVDsOnline.com...
Sell DVDs near me: Pawn Shop, Used Bookstore, Craigslist, Facebook, OfferUp, FYE, Garage Sale...
Suggested reading => Top 10 Used DVD Stores near You to Buy and Sell Used DVDs
DVD Selling Tips & Tricks
When you set your mind to sell your used DVDs, you can refer to the following tips to get the most money for your DVDs.
Compare your options, not only the convenience, but speed of sale, after fees, shipping, and packaging and all factors.
Know clearly how much your disc is worth to avoid getting ripped off. You can go Bonavendi to look up the probable price on multiple stores.
Make sure your DVD is clean. This helps enhance the appearance of DVD condition.
Include everything of your DVD, like cases, booklet inserts, and any special features.
Carefully vet buyers to protect yourself before committing to sell. Get payment first for online selling. Take a friend and meet in a busy pubilc area for offline selling.
Option 3. Donate DVDs to Those in Need
As the old saying goes, one man's trash is another man's treasure. Your old unwanted items can be cherished in a new environment. If selling DVD is not your option, donate them to charity and help raise money for a cause you care about. This could help individuals in difficult circumstances, such as deployed soldiers, oil explorers or hospitalized children to pass the time more pleasantly. You can call your local oranizations like libraries, shelters, care centers, hospitals etc. to see if they're taking donnations of DVDs, drop them off at a nonprofit thrift store like Goodwill, or donate them to specialized organizations like DVDs to the Troops, DVDs4Vets, and Operation Showtime.
Option 4. Recycle and Repurpose DVDs to Give Your DVDs A New Life
Certainly, you can also make full use of your creativity with those old discs! The shiny reflective surfaces of DVDs mean they can be made to beautiful art objects hanging up on the wall or ways to add a cool touch to objects of old-stylish. From elegant wall art to fashion-forward jewelry, one-of-a-kind Christmas ornaments to glamorous plates and mirrors, there are so many ingenious projects that I never would have though to do on my own. The iridescent shine makes the DVD discs perfect DIY materials!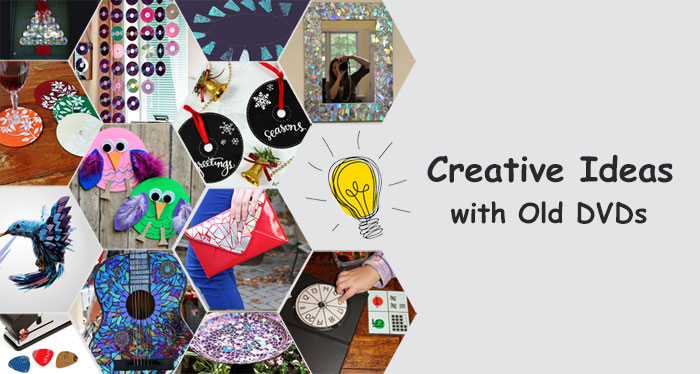 Here are top 10 creative and eco-friendly uses for all your old DVDs:
Make a beautiful bird bath
Tailor a home-made guitar pick or jazz up your guitar
Colorful coasters
A mosaic frame for mirrors or photos
Christmas decorations
Animal sculptures
Make a spinny game for kids
Disc curtain
Shining jewelries
Wall decor
...
Well, personal ideas are always limited. You can get more inspired from brilliant ideas with DVDs on YouTube.
Option 5. Format Your Old DVDs and Use Them Again
If your old DVDs are writeable or rewriteable DVDs (learn formats of DVDs - what are writeable), you can clear all data off by formatting them and use them again in the future. Here's how to do it easily on Windows 10.
Steps to format used DVDs on Windows 10
Step 1: Right click the Start button, choose File Explorer.
Step 2: Click on This PC. Then right click on the CD/DVD drive, select Format.
Step 3: Select the options for the DVD formatting on the Format window. Click the Start button to process formatting.
Step 4: Click OK to ensure the process when a warning message appears.
If you have any other problems about old DVDs, you can check the following ways.
To fix scratched old DVDs, try banana peels, toothpaste, peanut butter, DVD repair app or DVD recovery tool if it's severely scratched.
Quality on old DVDs reels from source material (made from master tapes for use on analog TV broadcasts, VHS, etc.) and digital transition. Subtitle issue is caused by various reasons, e.g., DVD itself, DVD player, playback settings, etc. Whatever reasons are, the effective method is go to upscale DVD and add subtitles to DVD.
Send some used DVDs to your friends as gifts, chuck unwanted discs to trash, donate or sell classic DVDs to narrow down your old DVD collection scale and to save space.
Catalog your old DVD collection via manual input or lift up the barcode to the webcam to enter the movie details using DVD collection software or DVD barcode scanner. Thus, it would be much easier and faster to find the specific movie next you need.
On top of the above suggestions for disposing of unwanted old DVDs, there is another way - use your old DVD disc to exchange for the classic DVD discs that might end in release or show extremely collection value. Which classic DVD movies are worth your exchange and collection? The following part recommends you some:
Part 3 Classic Movies on DVD Worth Collecting and Repeated Watching
1. Million Dollar Mermaid (1952)
Movie release date: 1952
Price: $907.71
Sold on: Amazon
Tag: expensive, valuable
It could be one of the most expensive and valuable movies on DVD. Also known as The One Piece Bathing Suit in the UK, Million Dollar Mermaid is a biographical film made about Annette Kellerman. The most amazing part of the movie is water ballet. Many buyers watch the film when they were children, some of them now watch the DVD with their grandsons. What a wonderful time. Since it's a 50s movie, some watchers complain the title has poor quality. Million Dollar Mermaid DVD is a good choice for DVD collectors and a gift for elderly friends.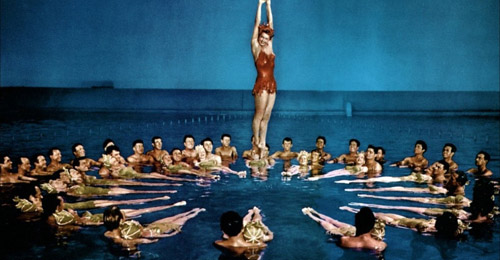 2. The Twilight Zone
Series release date: 1959, 1985, 2002, 2019
Price:$67.53-299.99 (28 discs)
Sold on: Amazon
Tag: classic TV series on DVD
The Twilight Zone is the greatest TV show of all time. The series includes horror, science-fiction, superstition, and comedy, and lots of episodes completed with an unexpected ending. The series has three revivals, 1985, 2002, and 2019. Watching The Twilight Zone 1959 on DVD may bring time back from your childhood. It was one of the few series some fans' whole family gathered around the black and white TV set to watch. Put The Twilight Zone DVD title on your collection list.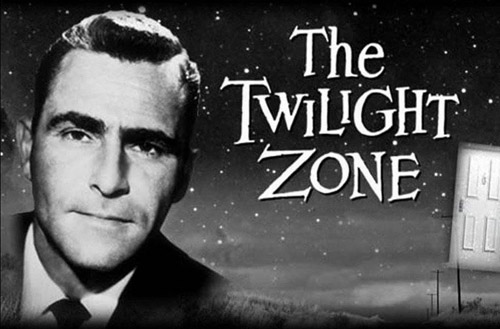 3. The Lion King
Movie release date: 1994
Price: $14.95
Sold on: Amazon
Tag: classic Disney movies on DVD
For big Disney fans, a DVD collection must include Beauty and the Beast, Aladdin, Alice in Wonderland, and Frozen. Here we pick The Lion King. A fan wrote that it was the first film he saw at the cinema when he was a child and loved the film for 20 years. He watched the old Lion King too many times until the copy was all scratched and sticks. We won't forget "I'm only brave when I have to be. Being brave doesn't mean you go looking for trouble".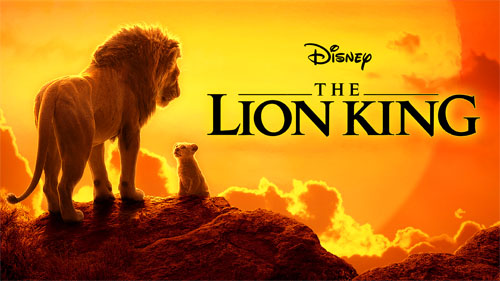 4. Let It Be
Movie release date: 1970
Price: $14.89
Available on: eBay
Tags: the Beatles, hard-to-find DVD
The documentary film Let It Be on DVD is a must-have DVD for the Beatles fans. The film records two weeks of the recording of their final album, Let It Be. It includes insight into why the band broke up. Let It Be on DVD is on the list of hard-to-find old movies on DVD, which is currently unavailable on Amazon. Fans can buy the DVD on eBay. The picture quality is good, and the DVD package contains a CD that covers various songs from the Beatles.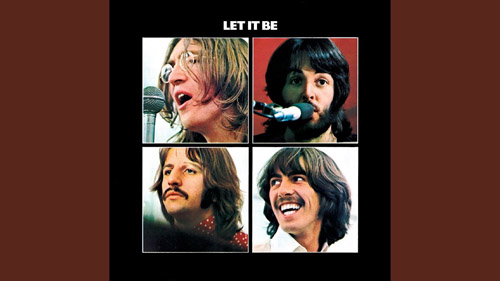 5. Finding Nemo
Movie release date: 2003
Price: $ 23.99 (collector's edition)
Available on: Amazon
Tag: Disney Pixar animated, top selling DVD
If you want to collect some animated movies on DVD for your kids, Finding Nemo is a great choice and worth the money. It is the best-selling DVD of all time with over 40 million copies sold. Finding Nemo is a classic animated movie for kids and families to enjoy together. Many kids watch the movie on DVD again and again and never get bored of it. As the best Disney Pixar DVD title, it's also enough to keep adults interested.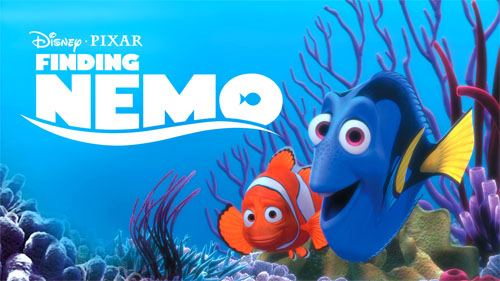 List of Top Old Movies on DVDs You Can Add to Your Collection
Here's a list of top 10 classic movies DVD title you can use to build a fantastic movie collection. Get these movies right now before they are unavailable on DVDs.
| | | | |
| --- | --- | --- | --- |
| Titles | Movie Release Date | Price | Tag |
| Cars | 2006 | $14.96 | top-selling, Disney Pixar |
| Avatar | 2009 | $ 25.03 | best Hollywood DVD title |
| Song of the South | 1946 | $ 19.95 | hard-to-find old DVD |
| The Spanish Prisoner | 1997 | $ 21.98 | top suspense film |
| Napoleon | 1927   | $31.25 | hard-to-find old DVD |
| Spider-Man | 2002 | $14.99 | best Hollywood DVD title |
| Twister | 1997 | $5.69 | the first movie releases on DVD |
| Alice in Wonderland | 2006 | $7.99 | Disney classic |
| Citizen Kane | 1941 | $8.75 | classic black and white movie on DVD |
| Schindler's List | 1993 | $9.99 | classic black and white movie on DVD |
It's human nature to prefer new to old acquaintances. That's because generally old stuff can't bring so much freshness to us as new stuff. Yet, this doesn't mean old stuff is inferior to new stuff. The key lies in how we treat them, instead of themselves. As long as you want, you can refocus on them, redefine them and give them a new life, just like what you did to your old DVDs. Until then, you'll find everything is always "new" as long as you're open to imagination. Warmly welcome you to share more creative idea on used DVDs or other stuff, and we'll be great honored to see your joyful and meaningful creation on our official Facebook, twitter or YouTube accounts.