Best DVD Player Apps & Drives for Mac [2023 Updated]
When you need to play a DVD on a Mac, you should at least have a DVD drive and a DVD player. However, it's hard to find Apple's DVD player app easily. More than that, the Mac DVD player not working errors happen frequently, just like the Mac DVD player not permitted, grey screen, won't eject, etc. The good news is, you can switch to another DVD player for Mac anytime you want. If you can't play a DVD smoothly on a Mac, try the Mac DVD players below.
Play Any Region Encrypted DVDs on Mac without Mac DVD Player/Drive
WinX DVD Ripper Platinum will convert DVDs to Mac-ready formats like MOV, MP4, H.264, MPEG4, etc. for free playback on MacBook Pro, MacBook Air, iMac, Mac mini, etc. with or without an internal disc drive. It will convert DVDs with regions, CSS, RCE, Disney DRM, any encryptions, and even damages to Mac supported videos.
Part 1. Top 10 Free DVD Player Software for Mac [2023 Updated List]
VLC Media Player
5KPlayer
XBMC Kodi
KMPlayer
Apple DVD Player APP
QuickTime Player
IINA
Elmedia Player
MPV
MPlayerOSX
The first choice for most Mac users should be VLC. The free Mac DVD player software works with Mac OS X, Windows, Linux, iOS, and all platforms. It will play everything from video and audio file formats to discs like DVD, Blu-ray, VCD, and DVD files like ISO image and Video_TS folder. The best part is, it includes a libdvdcss DVD decryption library that helps it read data from DVDs protected with CSS encryptions. That also means VLC doesn't support many other newer and more advanced DVD copy protections.
Pros: Free and open-source, easy, plays DVDs, Audio CDs, VCDs, and many other formats, has libdvdcss to play protected DVDs on Mac.
Cons: VLC won't play all DVDs and playback errors occur with certain discs.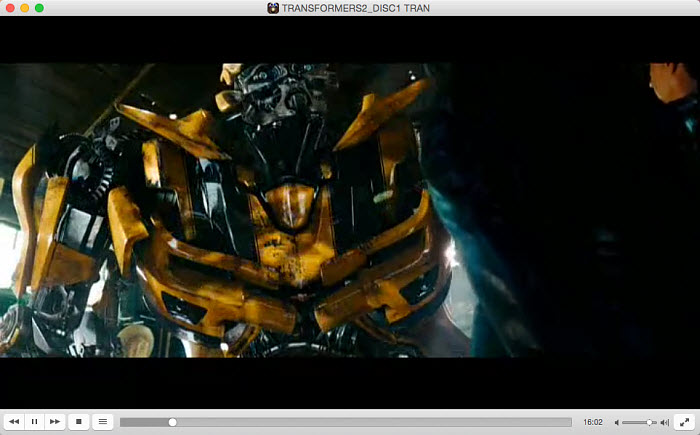 5KPlayer is another free DVD player for macOS which quickly becomes popular among users. Designed to play any ultra HD videos, 4K Blu-rays, 360-degree files with high performance, it also offers a strong ability to play DVDs and various DVD videos on Mac. There is a large and updated DRM library built-in to easily play DVDs with protected with region codes, Disney DRM, Sony ARccOS, DVD CSS, etc. It will also play damaged DVDs with scratches. Plus, the DVD player app for Mac has many other useful features like Airplay, online video download, radio player, etc.
Pros: Free and easy to use, plays DVDs and any other videos, reads DVDs with region codes and other protections.
Cons: It will set as your default player if you don't set otherwise.
Related reading: region-free DVD player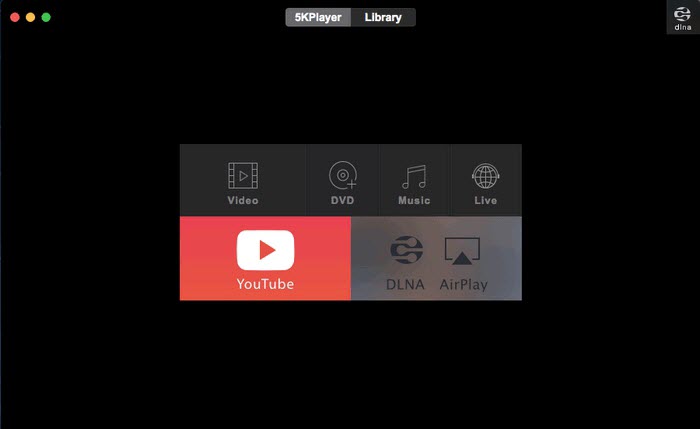 3. XBMC Kodi
Kodi is a native application for macOS, Android, Linux, iOS, and Window. It's a free and open-source media player software that is able to play DVD, Blu-ray, audio CDs, and other media. The Kodi DVD player for macOS allows you to set the DVD region code, set the auto playback ability, skip the introductions before the DVD menu, etc. It comes with libdvdcss to decrypt DVD media with CSS encryption. But similar to VLC, it may have problems with DVDs protected by newer encryptions.
Pros: Plays DVDs and Blu-ray discs, add DVD movies to Kodi and stream media across your local network, numerous adds-on available.
Cons: The quality of XBMC Kodi is not as good as other Mac DVD player software on the list. 4. KMPlayer
KMPlayer is a free DVD player for Mac that works with most popular video and audio formats, including Ultra HD with 4k resolution and even movies in 3D. It can easily play DVDs, Blu-ray discs, audio CD, VCD, etc. with smooth quality. The best part of the DVD player is the massive options to set the audio/video effects, control the playback speed, add external filters, sharpen the picture quality, etc.
Pros: Free, a lot of flexible functions, support subtitles in different formats, support for mobile platforms like Android and iOS.
Cons: Adverts and redirects, a lot of resource required when playing videos and slower speed than other DVD players for Mac.
Also see: best DVD players for Windows 10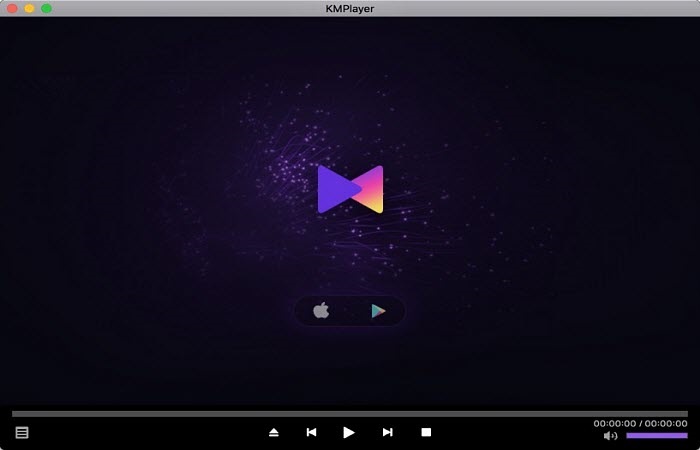 5. Apple DVD Player APP
Apple DVD Player app is the default DVD player software for Mac. It's able to play all standard DVDs and other media. However, as the app is designed strictly based on the copyright laws, it won't play DVDs with region codes or other encryptions. In addition, there are many other common errors with the DVD player like gray screen, the disc won't eject, not working, etc.
Pros: The DVD player is bundled in Macs.
Cons: It plays DVDs only and doesn't support Blu-ray discs or other video files, it doesn't support DVDs with copy protections.
Many users can't find the app on Mac, below are the ways to open it:
Spotlight – Click the Command + Spacebar or click the Spotlight icon on the upper right corner of the screen to open Spotlight. Then search DVD Player and double click the icon to open the Mac DVD player.
Applications Folder – You can manually find and open the Mac DVD player via the Applications folder. The DVD Player is located at System > LibraryCoreServices/ > Applications.
Also read: How to Make DVD Player Run ISO File on Mac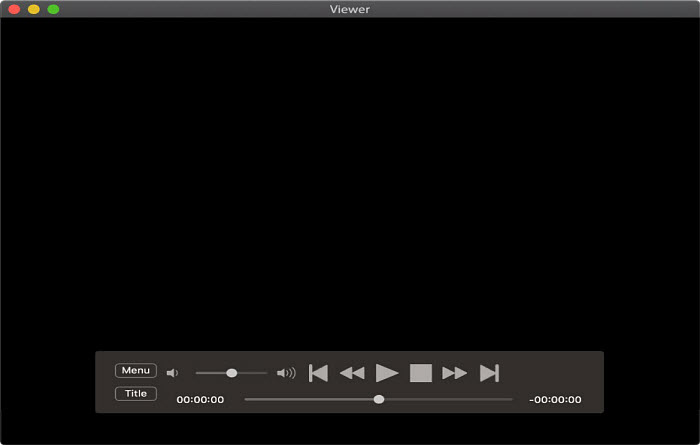 6. QuickTime Player
How could we omit Mac built-in DVD player QuickTime player? After you insert your DVD disc into your Mac DVD drive, you can choose QuickTime player to play your DVD disc without any extra installation. Moreover, in terms of your own-made DVD disc, you can leverage its New Screen Recording feature to record your DVD content and save as MOV digital format for family sharing.
If you digitize your DVD disc and then load digital copies of DVD to QuickTime player for playing, you're allowed to utilize its video editing features (e.g., trim, crop, rotate, split...) to customize your DVD content during or after playback.
Pros: directly play DVD on Mac without any installation; free and simple to use.
Cons: sometimes stuck on movie playback; need to upgrade at high frequency.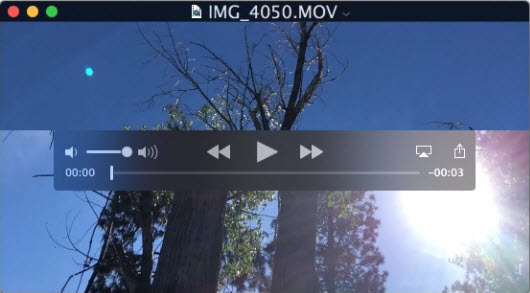 7. IINA
IINA, this name might be strange to most users. If so, take 2 minutes to get closer to this Mac DVD player software. It is a modern, free, open-source video player designed exclusively for macOS and meanwhile it adopts Apple's native technologies to seamlessly work with your macOS operating system. When you insert a DVD into your MacBook Pro, IINA will automatically detect it and display the DVD menu. You can then choose to play the entire DVD or select specific chapters or scenes to play. DVD menus are also accessible, so you're able to navigate through the DVD's menu system to access additional content or features.
It's worth noting that playing DVDs on a Mac can sometimes be challenging due to copyright protection and other technical issues. Luckily, IINA is designed to handle these challenges and provides a seamless DVD playback experience for Mac users. Beyond this, this free DVD player for Mac comes jam-packed with advanced features such as picture-in-picture mode, touch bar support, and customizable keyboard shortcuts.
Pros: powerful features for DVD playback, including chapters or entire DVD playback; advanced features provided, too.
Cons: challenging when it comes to certain DVDs protected by enhanced protection, like Disney/Sony DRM. 8. Elmedia Player
Elmedia Player, the world-renown free video player for Mac, also supports DVD playback on MacBook Pro/Air. You can use the player to play both commercial and homemade DVD discs, as well as DVD ISO files and VIDEO_TS folders. Simply insert the disc into your Mac's DVD drive, open Elmedia Player, and tap "File" from the top menu bar. Then, choose "Open DVD" and select the DVD drive where the disc is inserted. Afterwards, you can watch your DVD movies or content on MacBook or iMac without any trouble.
A bounty of playback options are available, such as playback speed control, video and audio filters, and subtitle support, to enhance your DVD viewing experience. It also gives you the opportunity to capture screenshots and create bookmarks while playing a DVD, or choose to play only specific chapters or scenes.
Pros: multiple input formats supported, DVD disc, ISO image and VIDEO_TS folders; numerous options are offered.
Cons: a conventional tool without more surprising yet unique features.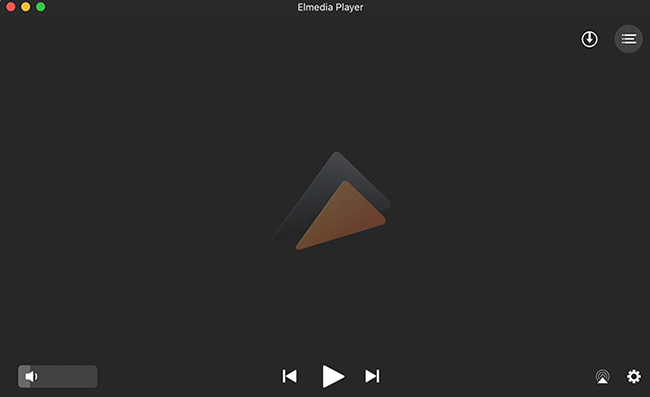 9. MPV
Lightweight and highly customizable, those traits jointly help MPV win an impressive showing in Mac DVD player software field. Unlike others with direct DVD disc playback feature, you're required to rip the DVD into a digital format such as a VIDEO_TS folder or an ISO image first when you choose MPV to play DVD on Mac. Then, use the command-line interface to play the DVD. Here's an example of how to play DVDs with MPV:
Open the Terminal app on your Mac.
Type "mpv /path/to/dvd" (replace "/path/to/dvd" with the path to the VIDEO_TS folder or ISO image on your Mac).
Press Enter to launch MPV and start playing the DVD.
Advanced features like video and audio filters, custom shaders, and subtitle support are also covered by this Mac DVD player software. Of course, they can be accessed through the command-line interface, as well.
Pros: lightweight and highly customizable, needless to install anything.
Cons: command-line interface may not be ideal for all users; DVD disc input is not supported.
10. MPlayerOSX
MPlayerOSX resembles MPlayer? You have the right guess. They do have close connection. MPlayerOSX is based on the popular MPlayer open-source project. In other words, MPlayer is the predecessor to MPlayerOSX. Therefore, this free DVD player for Mac also supports a wide range of video and audio formats, including DVD playback on Mac.
As a highly qualified yet sophisticated video player, MPlayerOSX also offers a wide selection of advanced features like playback speed control, video and audio filters, and subtitle support. However, it's worth noting that MPlayerOSX hasn't been updated since 2013, so it may not be compatible with the latest macOS Ventura.
Pros: a large number of input formats and cutstomization options are supported.
Cons: sometimes bugs and glitches appear; latest macOS is unsupported.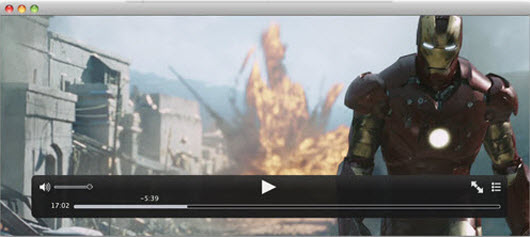 Part 2. 2023 Top External DVD Players/Drives for MacBook Pro
To play DVDs on Mac, a hardware DVD player is another prerequisite. However, Apple no longer produces a Mac with a built-in DVD player, except the line of non-Retina MacBook Pros, the only Apple devices that were still sporting a disc drive. You can either get Apple's USB SuperDrive for $79.99 or try other external DVD players for MacBook Pro.
• Gotega EXTERNAL DVD DRIVE – You can get this DVD player for Mac at $22.99. It has a max 8x DVDR write speed and supports USB3.0. Simply plug it into the USB port of your Mac and the DVD driver will be detected, no need to install software to set up driver. Note that if the DVD player won't work on your Mac, remember to change the region code to that of your country.
• SAMSUNG EXTERNAL DVD DRIVE – Samsung's ultra-portable external DVD drive is an expensive choice for Mac users. It has a slim outlook. It can be instantly recognized at a faster speed than others. You can plug it into almost any Mac computers with USB2.0 / 3.0 COMPATIBLE without buying extra cables. However, it doesn't support USB3.0.
• AMICOOL EXTERNAL DVD DRIVE – If Apple and Samsung's external DVD player for Mac is too pricey for you, Amicool's external DVD drive, priced at $22.94 on Amazon, offers solid performance at a fair price. It works with macOS, Windows, and Linux systems. No external driver or power supply is required. In addition, the maximum DVD read speed tops at 8x.
• Rioddas External Drive – Rioddas is similar to Amicool in many functions. It also has a fast data transmission speed (up to a maximum of 5Gbps) and works with many systems. With Rioddas, you don't need to worry about errors like Mac DVD player won't eject as it's based on intelligent technology to avoid discs getting stuck inside the drive.