[2022 Updated] Best DVD Player Apps & Drives for Mac
When you need to play a DVD on a Mac, you should at least have a DVD drive and a DVD player. However, it's hard to find Apple's DVD player app easily. More than that, the Mac DVD player not working errors happen frequently, just like the Mac DVD player not permitted, grey screen, won't eject, etc. The good news is, you can switch to another DVD player for Mac anytime you want. If you can't play a DVD smoothly on a Mac, try the Mac DVD players below. Play any Region/Encrypted DVDs on Mac with/without Mac DVD Player
WinX DVD Ripper Platinum will convert DVDs to Mac-ready formats like MOV, MP4, H.264, MPEG4, etc. for free playback on MacBook Pro, MacBook Air, iMac, Mac mini, etc. with or without an internal disc drive. It will convert DVDs with regions, CSS, RCE, Disney DRM, any encryptions, and even damages to Mac supported videos.
Part 1: Updated List of 2022 Top Free DVD Player Software for Mac
VLC Media Player
5KPlayer
XBMC Kodi
KMPlayer
Apple DVD Player APP
The first choice for most Mac users should be VLC. The free Mac DVD player software works with Mac OS X, Windows, Linux, iOS, and all platforms. It will play everything from video and audio file formats to discs like DVD, Blu-ray, VCD, and DVD files like ISO image and Video_TS folder. The best part is, it includes a libdvdcss DVD decryption library that helps it read data from DVDs protected with CSS encryptions. That also means VLC doesn't support many other newer and more advanced DVD copy protections.
Pros: Free and open-source, easy, plays DVDs, Audio CDs, VCDs, and many other formats, has libdvdcss to play protected DVDs on Mac.
Cons: VLC won't play all DVDs and playback errors occur with certain discs.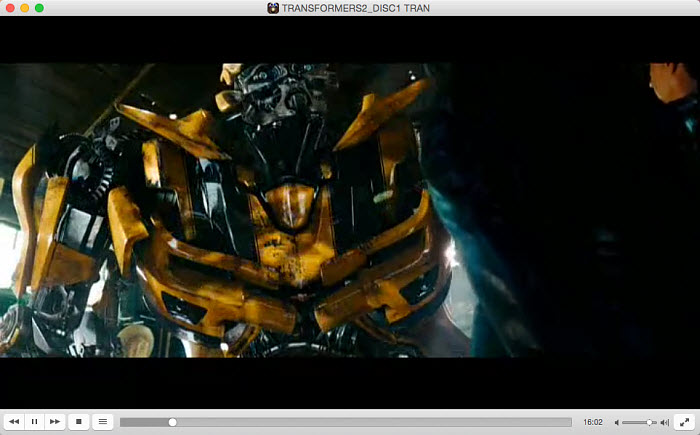 2. 5KPlayer
5KPlayer is another free DVD player for macOS which quickly becomes popular among users. Designed to play any ultra HD videos, 4K Blu-rays, 360-degree files with high performance, it also offers a strong ability to play DVDs and various DVD videos on Mac. There is a large and updated DRM library built-in to easily play DVDs with protected with region codes, Disney DRM, Sony ARccOS, DVD CSS, etc. It will also play damaged DVDs with scratches. Plus, the DVD player app for Mac has many other useful features like Airplay, online video download, radio player, etc.
Pros: Free and easy to use, plays DVDs and any other videos, reads DVDs with region codes and other protections.
Cons: It will set as your default player if you don't set otherwise.
Related reading: region-free DVD player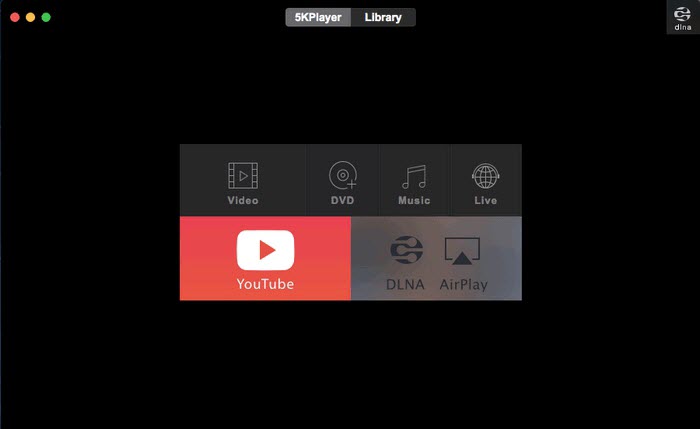 3. XBMC Kodi
Kodi is a native application for macOS, Android, Linux, iOS, and Window. It's a free and open-source media player software that is able to play DVD, Blu-ray, audio CDs, and other media. The Kodi DVD player for macOS allows you to set the DVD region code, set the auto playback ability, skip the introductions before the DVD menu, etc. It comes with libdvdcss to decrypt DVD media with CSS encryption. But similar to VLC, it may have problems with DVDs protected by newer encryptions.
Pros: Plays DVDs and Blu-ray discs, add DVD movies to Kodi and stream media across your local network, numerous adds-on available.
Cons: The quality of XBMC Kodi is not as good as other Mac DVD player software on the list. 4. KMPlayer
KMPlayer is a free DVD player for Mac that works with most popular video and audio formats, including Ultra HD with 4k resolution and even movies in 3D. It can easily play DVDs, Blu-ray discs, audio CD, VCD, etc. with smooth quality. The best part of the DVD player is the massive options to set the audio/video effects, control the playback speed, add external filters, sharpen the picture quality, etc.
Pros: Free, a lot of flexible functions, support subtitles in different formats, support for mobile platforms like Android and iOS.
Cons: Adverts and redirects, a lot of resource required when playing videos and slower speed than other DVD players for Mac.
Also see: best DVD players for Windows 10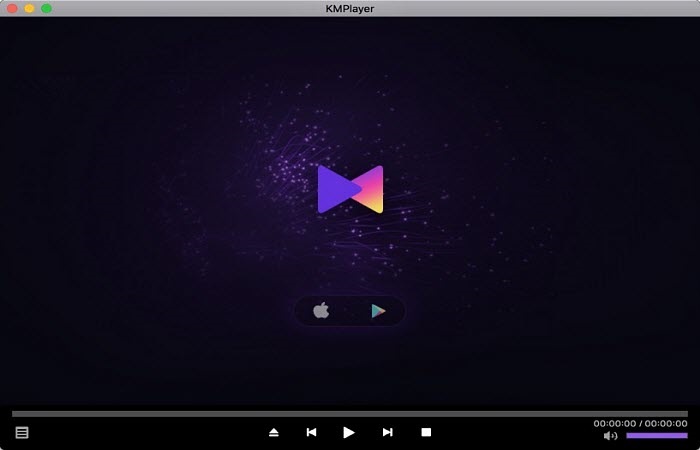 5. Apple DVD Player APP
Apple DVD Player app is the default DVD player software for Mac. It's able to play all standard DVDs and other media. However, as the app is designed strictly based on the copyright laws, it won't play DVDs with region codes or other encryptions. In addition, there are many other common errors with the DVD player like gray screen, the disc won't eject, not working, etc.
Pros: The DVD player is bundled in Macs.
Cons: It plays DVDs only and doesn't support Blu-ray discs or other video files, it doesn't support DVDs with copy protections.
Many users can't find the app on Mac, below are the ways to open it:
Spotlight – Click the Command + Spacebar or click the Spotlight icon on the upper right corner of the screen to open Spotlight. Then search DVD Player and double click the icon to open the Mac DVD player.
Applications Folder – You can manually find and open the Mac DVD player via the Applications folder. The DVD Player is located at System > LibraryCoreServices/ > Applications.
Also read: How to Make DVD Player Run ISO File on Mac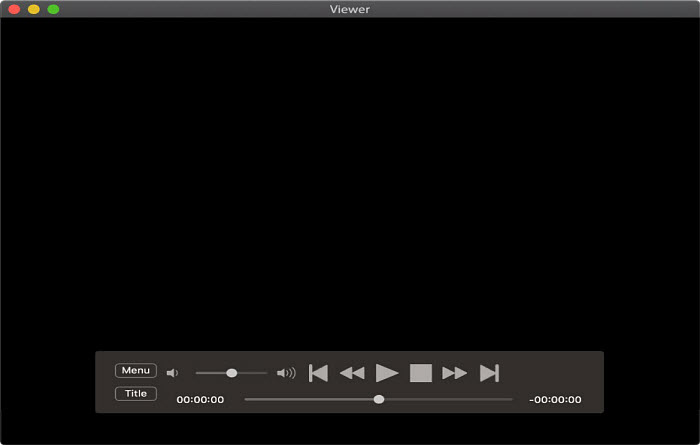 Part 2: 2022 Top External DVD Players/Drives for MacBook Pro
To play DVDs on Mac, a hardware DVD player is another prerequisite. However, Apple no longer produces a Mac with a built-in DVD player, except the line of non-Retina MacBook Pros, the only Apple devices that were still sporting a disc drive. You can either get Apple's USB SuperDrive for $79.99 or try other external DVD players for MacBook Pro.
• Gotega EXTERNAL DVD DRIVE – You can get this DVD player for Mac at $22.99. It has a max 8x DVDR write speed and supports USB3.0. Simply plug it into the USB port of your Mac and the DVD driver will be detected, no need to install software to set up driver. Note that if the DVD player won't work on your Mac, remember to change the region code to that of your country.
• SAMSUNG EXTERNAL DVD DRIVE – Samsung's ultra-portable external DVD drive is an expensive choice for Mac users. It has a slim outlook. It can be instantly recognized at a faster speed than others. You can plug it into almost any Mac computers with USB2.0 / 3.0 COMPATIBLE without buying extra cables. However, it doesn't support USB3.0.
• AMICOOL EXTERNAL DVD DRIVE – If Apple and Samsung's external DVD player for Mac is too pricey for you, Amicool's external DVD drive, priced at $22.94 on Amazon, offers solid performance at a fair price. It works with macOS, Windows, and Linux systems. No external driver or power supply is required. In addition, the maximum DVD read speed tops at 8x.
• Rioddas External Drive – Rioddas is similar to Amicool in many functions. It also has a fast data transmission speed (up to a maximum of 5Gbps) and works with many systems. With Rioddas, you don't need to worry about errors like Mac DVD player won't eject as it's based on intelligent technology to avoid discs getting stuck inside the drive.