How to Install Codecs in Windows 10?
Here, let's take installing K-Lite Mega Codec Pack for Windows 10 as an example.
Step 1. Run the K-Lite Codec Pack file you just downloaded. And then click Next on the first screen. (If you have an old version, you will be required to uninstall it first.)
Step 2. Uncheck Perform quick upgrade on the Upgrade Mode screen and then click Next.
Step 3. Choose Advanced at the Installation Mode panel, and click Next.
Step 4. At Installation Preferences interface, select Windows Media Player for both the Preferred video player and Preferred audio player. Plus, uncheck "Install MPC-HC as a secondary player".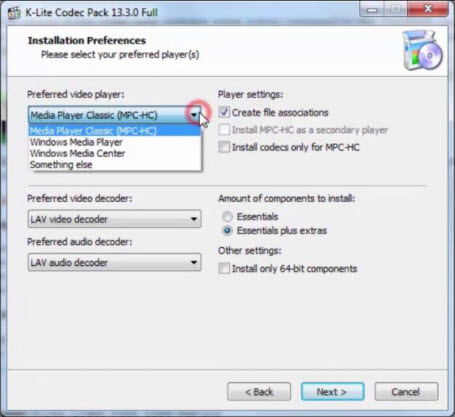 Step 5. When we come to Select Components screen, choose "Profile 0: Lots of stuff (without player)" from the drop-down list and then click Next again.
Step 6. At Additional Tasks and Options, please make sure "Reset all settings to their defaults" is ticked. Then, click Next.
Step 7. If you don't have idea about how to set the Hardware Acceleration settings, don't change the default decoding method, and click Next.
Step 8. Choose your preferred language and click Next.
Step 9. Leave the default settings at File associations panel, and click Next.
Step 10. Leave the default settings again at File associations for Windows Media Player (x86)/(x64), and click Next to move on.
Step 11. Configure your audio and then click Next.
Step 12. If you see Additional Software Offers, make sure to click Decline. Also, uncheck the options such as "Install the Mystart toolbar" and click Decline.
Step 13. Click Install at Ready to Install page. If you're told that DirectShow filter is broken, click Yes to have K-Lite remove erroneous registry entry.
Step 14. Click Finish to exit installation of K-Lite Codec Pack on Windows 10. If a page opens asking you to update, don't do that.
Then, restart your Windows Media Player and it should be able to play video audio files that it didn't support before.
Alternative Ways to Download Windows 10 Codecs
- For those who have problems when or after installing codecs in Windows 10
If you have problems during the Windows 10 codecs download and installation, or still can't play certain files properly after codec pack setup, or don't want to download codecs for some reasons, we have two alternatives.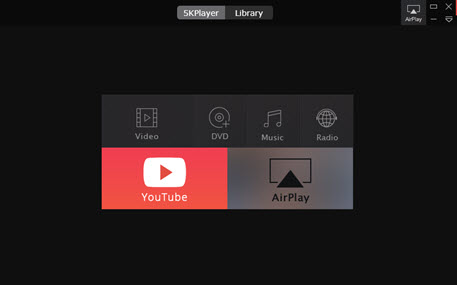 1. Directly download a Windows 10 media player supporting more codecs and formats
With regard to such kind of tool, we highly recommend 5KPlayer - one of the best free Windows 10 media players. It is a lightweight, clean, straightforward, and free multimedia player supporting virtually all video audio formats, without the need of downloading additional video audio codecs for Windows 10.
Besides, it is born with DVD codecs for Windows 10, thus allowing you to play DVDs without issues. Not only home-made DVDs but also copy-protected and region-locked commercial DVDs are accepted.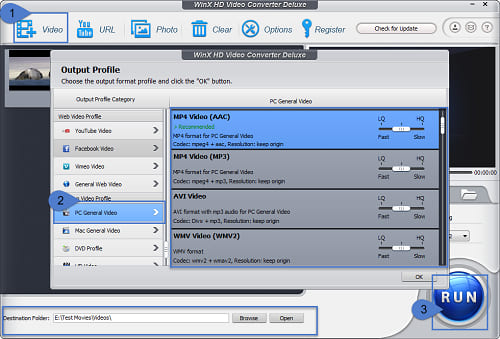 2. Convert video format to Windows Media Player playable format
WinX HD Video Converter Deluxe can perform this task easily and quickly while keeping highest possible quality. This video converter is embedded with 370+ video audio codecs, capable of converting nearly all videos to MP4, AVI, WMV and other formats compatible with your Windows 10 Media Player.
Supporting the world's most advanced Intel QSV, MMX-SSE, Nvidia CUDA/NVENC, Hyper-threading and AMD 3DNow! Tech, it becomes one of the fastest video converters for Windows 10. With High Quality Engine and "Yadif Double Frames" De-interlacing Engine applied, output quality is almost the same as the original.

Related External Source from Wiki:
Codec: A codec is a device or computer program for encoding or decoding a digital data stream or signal. Codec is a portmanteau of coder-decoder...