Premiere Pro 22 Dynamic Link Not Working with After Effects |Fixed
After updating to Premiere Pro 2022, Premiere Pro 22.0 hangs or freezes when using Motion Graphics Template (MOGRTs) from After Effects. That's just the beginning. Premiere Pro 22.0 Dynamic link is not working with After Effects 2022, either.
Confronted with such headachy issue, you resort to tech support on Adobe official webpage, but it's proved to be a futile attempt. The staff even didn't know much about their own stuff, no practical advice provided. Instead, spend 2 minutes here reading the below solutions, which come from Premier Pro users like you, more sensitive and empathetic to what you get through.
Top Solutions to Premiere Pro 2022 Dynamic Link Not Working with After Effects 2022
Warm prompt: it's always much easier to upgrade than to downgrade. Therefore, think twice before you jump to the upgrade camp to get your Adobe line of products updated. Don't rush to upgrade Premiere Pro, Adobe Media Encoder or After Effects unless the software bugs have been confirmed to get well fixed. If you have to instantly upgrade, do it on your secondary machine first. Upgrade software on your main client machine until it is proved stable. Well, nonsense aside, let's cut to the chase:
1. Stop using "Enable Multi-Frame Rendering"
Head to Preferences in After Effects 2022 > find Memory & Perfromance option > uncheck "Enable Multi-Frame Rendering". Afterwards, re-launch both your After Effects and Premiere Pro 22.0 version to try again. 2. Downgrade Premiere Pro and AE to Older Version
We bet the Adobe developers did not test this software before they roll it out. That might be why Adobe did a mess with this 2022 update. Uninstall the 2022 versions of both Premiere Pro and After Effects. Revert to older version.
3. Keep AE and AME the Same Version
Ever confirm if both AE and AME are updated to 22.0 or keep the same old version? The same also applies to the languages of the two versions matchable with each other and that of OS. On top of that, delete all caches, temp folder, dynamic files in Documents and Settings.
4. Render in AE and Import to Premiere
This untested workaround is provided by PP user on Adobe community. Just give it a whirl: render in AE and import video footage to Premiere.
5. Check your System Configurations
Generally speaking, your system and hardware configurations won't hinder the Adobe newest version running on your desktop or laptop. Yet, it's not the 100% suer thing. Updates often demand higher on your system as well as hardware configurations. Therefore, it's better to have a check if your system is up to it (check system requirements).
6. Disable Firewall or Antivirus
It's completely unrealistic to expect Adobe (or any other software developers) to test if the latest version PP 2022 and AE 22.0 have possible conflicts with other software and extensions. So the more stable way is to disable Firewall or antivirus on your own to remove the potential conflicts. What's plus, disable the unnecessary extensions when using Adobe products Premier Pro, AME and AE.
7. Temporarily Use Premiere Pro Alternatives
Considering it's not a day or two for Adobe developer team to fix the bugs from 2022 products line, forget about your paid Adobe software temporarily. Instead, resort to Premiere Pro alternatives like DaVinci Resolve (free), Final Cut Pro X (paid), Avid Media Composer (monthly subscription), Lightworks (freemium), Avidemux (free & open source), VideoProc Vlogger (free), Pinnacle Studio (30-day free trial), etc. to edit video footage and add special effects to video. Those alternatives to Premiere Pro won't bother you with Premiere Pro Dynamic link not working with After Effects 2022 trouble. Go in another direction!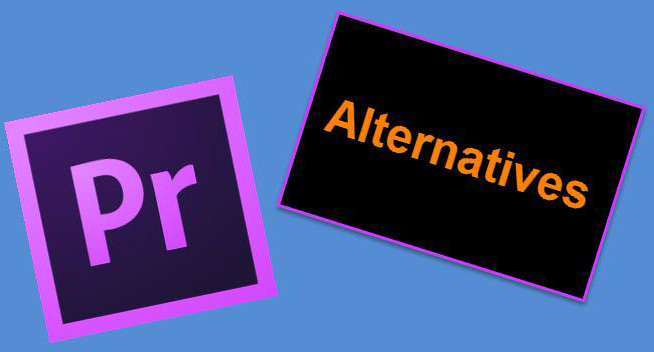 Edit and Customize 4K Videos with Premiere Pro Alternative
Give WinX HD Video Converter Deluxe a whirl! It can be used to trim, cut, crop, split, merge, rotate video clips, add subtitles/watermark to video footage, adjust video resolution/frame rate/bit rate/aspect ratio, tweak video brightness/contrast/volume, import any video and export video up to 8K, 4K 2160p, 2K, 1080p, 720p, 480p without PR Dynamic link not working with AE 22.0 issue. Unlike Premiere Pro upgrade, each upgrade of this application works stably on your Windows 11/10/8/7 or macOS (Monterey or older), no hanging, lagging or out of work troubles.