Posted by Donna Peng - Contact Author

If Xbox One Won't Play Redbox DVD, Try This Troubleshooting Guide

If you tried these fixes but still no luck, click here:The solution most recommended by us [85%]
Fixes for 'Xbox One Won't Play Redbox DVD Disc'
Install the Blu-ray Player on your Xbox One and then you can play DVDs and Blu-rays on this game console. However, just like computer or standalone DVD player which sometimes will not play your discs, Xbox One may also be unable to read and play the disc you insert.
My Xbox One always has problems with Redbox discs. I either get some problems when the audio stops (with a message saying it's anti-piracy stuff) or the discs don't read.
Why Xbox One won't play Redbox DVD disc? This problem might relate to the Redbox disc, the Xbox One, the player app installed on Xbox One, or the region code (Xbox One isn't region free for DVDs). To determine which causes this issue, you can insert other discs into your Xbox One and see if they can play properly or not. If every other disc can play on Xbox One without errors, the problem is with the Redbox disc itself. Otherwise, the Xbox One or its player software should be responsible for this problem.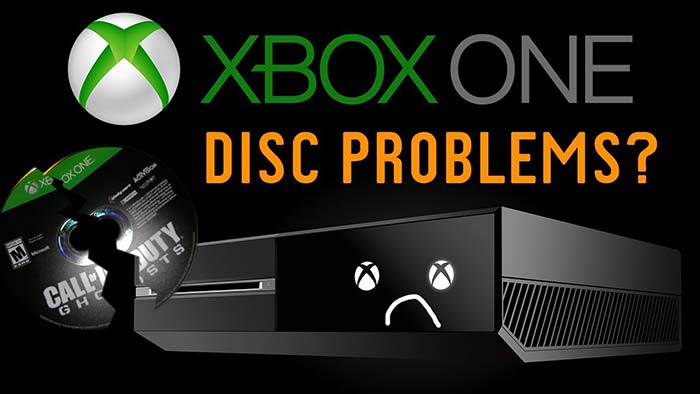 How to Fix Xbox One Not Playing Redbox DVD Disc?
Each one below represents a solution. So, try playing your Redbox disc after you perform one fix.
1. Clean the Redbox DVD. Your Redbox DVD may be stained by fingerprints, dust or others.
2. Contact Redbox support if the disc looks good but cannot be read by Xbox One and other players. They may give you a refund or a promo code to cover the rental with which you can rent another copy.
3. Clear the persistent storage on the Blu-ray Player: Settings > Disc and Blu-Ray > Persistent Storage > Clear.
4. Reinstall the Blu-ray Player. Update it if there's a new version. see the common DVD player problems and fixes if you cannot play DVD.
5. Use a lens cleaner to clean the disc drive lens of your Xbox One. Or, you can bring it to a store to have it professionally handled.
6. Contact Xbox support. They may issue a software update for the Blu-ray Player to fix specific DVD title not playing problem.
If none of the above fixes can troubleshoot Redbox not playing on Xbox One issue:Try ripping Redbox DVD to an Xbox One playable format, such as MP4.Easy & fast
After ripping DVD, you can directly transfer the digital copy to Xbox One for playback. You don't need to insert the disc into the disc drive of Xbox One and you don't need to start the Blu-ray Player. Therefore, even if there're some problems with the disc, the drive or the player app, you still able to play the Redbox movie title on Xbox One without experiencing 0x91d70000 error or other issues.
Offer Xbox presets to help rip Redbox DVD to MP4/AVI for Xbox One with ease. Check how to >>
Deliver original DVD quality while compressing the file size greatly.
Finish a DVD ripping within 5 minutes by using hardware acceleration and other techs.
In addition to movie DVD, it also supports TV series DVD, workout DVD, music DVD, etc.
Come with 350+ output profiles, enabling you to rip DVD to all popular formats and devices.

Download WinX DVD Ripper for Windows

to rip DVD for Xbox One

Download WinX DVD Ripper for Mac

to rip DVD for Xbox One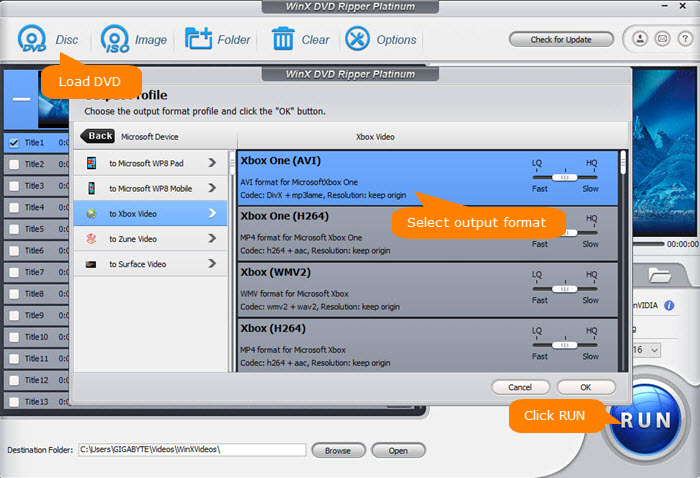 Watch YouTube Video: How to Fix Xbox One Playback Failure Issue?
Disclaimer: Digiarty Software does not advocate ripping commercial DVDs for any illegal purpose. You're suggested to refer to the DVD copyright laws in your country before doing so.