WinX MediaTrans Review - Video Music Photos Transfer, Encrypt File, DRM Removal
WinX MediaTrans, developed by Digiarty Software, is a Windows-based file transfer tool designed for transferring photos, music, videos (movies and TV shows included), ebooks, ringtones, iTunes U and podcasts between iPhone iPad iPod and PC, sending voice memos to PC, removing DRM from iTunes purchases, encrypting photos and videos of iDevice and PC, deleting iPhone photos, creating/deleting music playlists, making iPhone ringtone, and mounting iPhone as a flash drive.
iPhone data transfer is not an easy thing. Working with an Android phone, you can transfer files from Android to computer or from computer to Android freely by making use of a USB cable only. But when it comes to iPhone to do such kind of things, it becomes harder and needs more assistants, one of which is a file transfer tool like WinX MediaTrans.
So, what WinX MediaTrans can do for iPhone users? How is it doing in transferring files to/from iPhone? Whether it is the right software you are looking for? Check the WinX MediaTrans review below, and you will get the answers.
How Can I Transfer Files from iPhone to Computer and Vice Versa?
You Can Try WinX MediaTrans
Transfer pics, music, videos, etc from iPhone to PC and vice versa.
Remove DRM; encrypt photo/video; make iPhone ringtone; and more.
Supports all iPhone iPad iPod models. Fast and clean.
WinX MediaTrans Reviews - an In-depth Exploration of WinX File Transfer Software
1. Download and installation
WinX MediaTrans is lightweight. The download package of V6.0 is 46.6M only, thus will be downloaded in a short time. And the installation process is very simple and can be finished quickly as well. It is a clean iPhone data transfer tool. It never hides virus, spyware, adware and the like in the package.
2. Operating system
WinX MediaTrans supports a wide range of operating systems, covering new Windows 10 as well as previously popular Windows 8.1, 8, 7 and Vista. And its Mac edition is fully compatible with Mac OS X 10.6 or above, including macOS Mojave.
3. User interface and ease of use
Double click on the software icon, and we will get access to it. Then, what come into our sight are modern, concise, and intuitive user interfaces. Even rookies can master it after catching a glimpse of it. Besides, it has multilingual interface, including English, Japanese, French and German.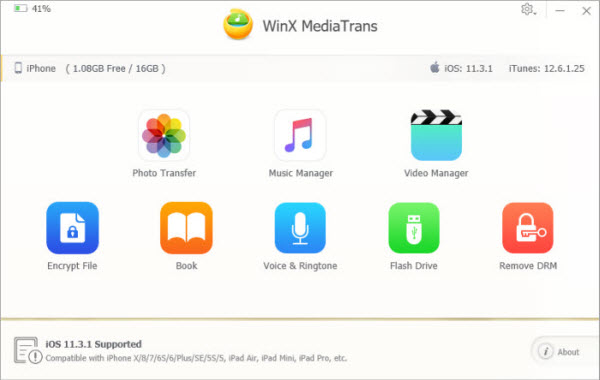 4. Features
Feature is one of the most important parts when we review a piece of software. And there's no exception for WinX MediaTrans review. Let's see what features come along with MediaTrans.
1). Photo Transfer
WinX MediaTrans arrives with the most important and basic feature - photo transfer. It enables users to transfer iPhone photos to PC with ease. HEIC is also supported. When transferring HEIC from iPhone to PC, you can keep the original format or convert HEIC to JPG. In addition to camera roll, pictures from third-party apps will be loaded for further transfer. You're free to select all photos or specify one or multiple images for transfer. To make you single out target photos quickly, it allows you to preview by double-clicking, group images by day, by month, by year, and view images by large icon or by small icon. Another useful option is Refresh. If you take a few photos after plugging in iPhone, you just need to hit "Refresh" to load newly shoot images without plug-out and plug-in.
It is also worth mentioning that photos can be password-protected if "Export with Encryption" option is checked. Check how to how to password protect iPhone photos >>
Besides, it is available to add photos from PC to iPhone, delete photos, and create/delete photo album on iDevice, which are absent in many similar programs in the market.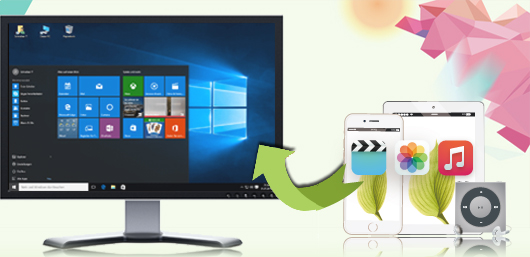 2). Music Manager
WinX MediaTrans allows you to transfer music from iPhone to PC and from PC to iPhone. In addition, it is also a music editor allowing you to edit meta information such as title and artist, a music manager permitting creating playlist and deleting music on iPhone, and a music converter which can convert any audio format to MP3 or AAC during transferring. And Refresh option is available to load new files from iPhone in real time.
3). Video Manager
It is also a two-way function. Apart from regular options (export iPhone video, add video to iPhone, delete video and refresh), WinX MediaTrans is also built with three useful features - auto convert, auto rotate and export with encryption. Thanks to auto convert function, you can convert iPhone incompatible videos like MKV, AVI and AVCHD to iPhone playable MP4 format during transfer. Auto rotate means it will rotate vertical video to horizontal video for perfect playback on iPhone during PC to iPhone transfer. When "Export with Encryption" is selected, you will be able to encrypt your iPhone iPad videos while transferring them to PC.
4). Encrypt Photo and Videos on PC
"Encrypt File", coming with version 5.5, empowers users to encrypt the photos and videos in PC with personalized password. What it adopts are the military-grade 256-bit AES, 1024-bit RSA, PBKDF2, Argon2 encrpytion tachniques.
5). eBook Transfer
EPUB, PDF and audio books are supported to be transferred between iOS devices and computer. Besides, it is able to export EPUB book to PDF, TXT and HTML.
6). Ringtone, Voice Memos, iTunes U, and Podcast
Hit Voice & Ringtone, and then you will be able to make custom ringtones for iPhone, transfer Voice Memos from iPhone to computer, and transfer iTunes U and Podcast between Apple mobiles and computers.
7). Flash Drive
This is a function that helps users to take their iPhone as a flash drive. Surprisingly, it is free to use. You can import all kinds of files to iPhone for storage with zero cost.
8). Remove DRM
Want to play DRM-ed movies, audio books and music purchased from iTunes Store on more media players flexibly? This took can help remove the DRM without hassle. However, you're not allowed to kill DRM for any improper use.
5. Speed
What do you value most in choosing a file transfer program? Besides price and function, don't forget speed. When reviewing WinX MediaTrans, we found that it is a fast file transfer program. It will open immediately after tapping software icon, load iPhone data quickly, and most importantly it will finish file transfer at super fast speed, faster than many iPhone file transfer apps in the market. For example, WinX MediaTrans only needs 8 seconds to transfer 100 pictures in 4K, while others need about 30 seconds.
6. Stability
None of us will love a program which always crashes. So, we made repeated testing of WinX MediaTrans to check if it is stable. It turned out that this tool can work stably during the process of transfer.
7. Help and support
WinX MediaTrans offers online help guide and free technical support service on email.
Closing words
The Good: WinX MediaTrans is a piece of lightweight, clean, easy-to-use, powerful, stable and fast iPhone file transfer software.
The Bad: Currently, it lacks the capability to transfer contacts, notes and so.
The Truth: All in all, WinX MediaTrans is a perfect choice for iPhone photo, music, video and other multimedia files transfer. And it is also useful for iPad and iPod. Other features, such as transfer contacts, are probably added in the near future.
Let's See What Reviews are Made by Users and Technical Sites?
In addition, we also quote some authentic WinX MediaTrans reviews from users and professional technical sites for your reference.
1. User reviews about interface -- "I loved the interface so much, I went ahead and bought it without much thought. This was as much to do with the very solid other products I have bought from Digiarty in the past as for the very nice inteface."
2. User reviews about transfer speed -- "Winx mediatrans does surprise me with its transfer speed. I can transfer 100 pics (each above 2.5M) from my iPhone6 (iOS 9.3.1) to PC in only 10 seconds."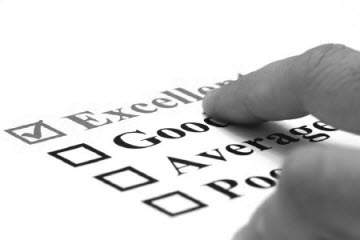 3. User reviews about ease of use -- "When it comes to managing images and videos, WinX MediaTrans makes it easy to edit and transfer media files between devices, without losing time or space."
Free download trial version to review Digiarty WinX MediaTrans by yourself. Unregistered edition allows you to free transfer dozens of media files per day, and use Flash Drive function without payment.
Still have some questions about WinX MediaTrans? Please feel free to Mail Us >>
Please feel free to share this post if you think it is helpful!