Best DVD Upscaling Player that Play DVDs in 1080P with High Quality
The most common resolutions in today's TVs is 1920x1080 (a common native resolution of HDTV screens). That means, when you play a 480P DVD on the TV, it will take only ~16% of the display. That's where DVD upscaling player comes in. The upscale DVD player can upconvert the DVD signal before send it to the TV, transforming the bog-standard DVDs to "near HD quality" that matches the resolution of the TV. In this way, the DVD quality is noticeably improved for widescreens. If you have any DVDs to play on a modern HD/4K UHD TV, a DVD player with HD upscaling is a must. Check the players that have the best upscaling below.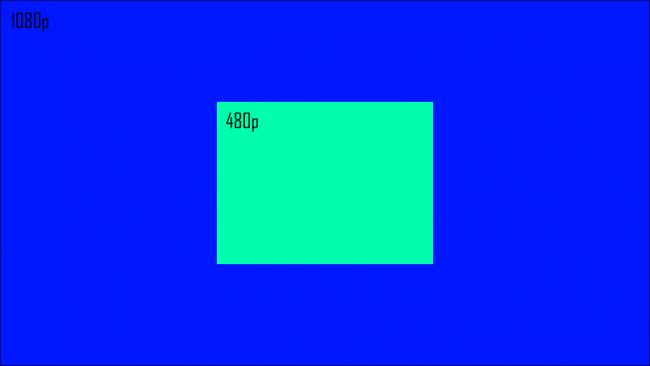 Before you make a purchase, you should know:
1. DVD upscaling won't actually turn a DVD from 480P into HD resolution. DVD upscaling is a process that merely makes the picture fit the screen, it doesn't make it HD or anything close. It won't add extra pixels. You will have the same amount of data when the signal comes in. However, the upscaling quality depends on the scalers involved. Upscaling DVD players, especially BD players generally have better scalers than most TV's (unless you have an advanced TV or home cinema projector) – particularly old or cheap ones.
2. Not all DVD players have the same upscaling quality. Some lower-end DVD players don't let you upconvert DVD to 1080P. If you're watching on an HDTV, you should get a player that's able to convert the DVD for the TV. Generally, a DVD player with a better scaler often comes in higher prices.
3. Some players upscale via HDMI. Most often, a standard DVD player connects the TV using the Component video connection. But to access DVD player upscaling abilities, HDMI connection is required. For some players, they only upscale DVD to 1080P over the HDMI connection.

Upscale DVD to 1080P Permanently for any Devices
Upscale DVD players only improve the DVD quality temporarily when it's played on the TV. Nothing has changed in the DVD quality itself. To improve the quality of DVD video for playback on iPhone, Android, Tablets, PSP, websites, etc., try WinX DVD Ripper Platinum. A real DVD upscaler that will convert 480P DVD video into 720P/1080P, high-quality MP4, H.264, MPEG4, MOV, AVI, WMV, etc.
List of 2021 Best Upscaling DVD Player
1. Sony DVPSR510H DVD Player ($43)
Sony DVPSR510H DVD Player, with HDMI port (Upscaling) is a popular DVD player that lets you watch DVDs at HD 1080P resolution via HDMI. It will play different DVDs, 5.1 channel surround sound, MP3, WMA, AAC, linear PCM, JPEG images, etc. The upscaling feature works as advertised. According to user's feedback, there is very noticeable improvement in picture from a standard DVD on a 1080P TV. At a price around $43.00 on Amazon and with a dimension of 8.30 x 10.00 x 1.26 inches, it's suitable for most home entertainment systems. 2. LG DP132H ($42.78)
If you have a large old DVD collections which contains foreign titles, LG DP132H is a good choice. The DVD player with HD upscaling will not only boost the DVD sources to near to Full HD over HDMI, it's also a region-free DVD player that supports DVDs from 0-9 regions. It supports various DVD types, CDs, and audio/videos in various formats. Though most users love the player for it plays DVDs from other zones without problem, it also does a nice job upscaling DVDs. Connect it to the TV via HDMI cable and watch SD DVDs in smooth, jagged-free, 1080p quality. 3. Panasonic DVD Player DVD-S700 ($56.91)
Panasonic DVD-S700 Up-Convert DVD Player can upscale DVDs to 1080P detail by correcting the brightness signals of the DVD sources in pixels. Like other DVD upscaling players, you can throw any DVD, MP3 music, and JPEG image to it. You can enjoy great sound and video quality playing DVDs through HDMI with the 1080P up-conversion. It's almost as good as Blu-ray quality. Disclaimer: Digiarty Software does not advocate ripping commercial DVDs for any illegal purpose. You're suggested to refer to the DVD copyright laws in your country before doing so.