How to Upload GoPro 4K/HEVC Videos to Facebook
Tried to upload an HEVC video to Facebook but it won't upload with a message saying "It looks like you're trying to upload a file that isn't a video. Please upload a video in supported format." The video is a FHD 1920x1080 30fps in HEVC codec. Does Facebook support HEVC videos?
HEVC is now widely used in modern cameras like GoPro, DJI, iPhone, etc. to capture large video content, such as 4K60 and 1080p240. HEVC is used in GoPro Hero 6 Black, 7 Black, 8 Black, 9 Black, and 10 Black to record videos at resolutions higher than 1080P.  Therefore, when you upload a GoPro HEVC video to Facebook, errors may occur. For example, the video could not be loaded, or the upload video quality is very bad.

How to Upload GoPro 4K HEVC to Facebook
According to Facebook, it supports a total of 30 video formats. These include MP4, M4V, MPEG4, MOV, QT, AVI, MKV, VOB, MTS, etc. While HEVC is not mentioned in the long list of Facebook's supported formats, many users have reported that they can upload HEVC files to Facebook with H.265 codec. So why can't you upload GoPro HEVC video to Facebook?
First, Facebook has applied limits on maximum frame rate, length, file size, aspect ratios, etc. on videos uploaded. For example, below are the recommendations on the regular Facebook feed videos:
Format: MOV or MP4
Frame rate: 30fps
Max Length: 240 minutes
Mini Width: 120 px
Aspect ratios: 16:9 and 9:16
For the best video quality and file size balance, Facebook will transcode any GoPro video you upload to H.264. To avoid any GoPro 4K HEVC videos not uploading to Facebook, you may need to convert and compress the source video to H.264 or lower resolutions.
Method 1. Compress and Upload GoPro 4K (HEVC) Video to Facebook on PC
Facebook does not support HEVC 4K video, but why can we directly post and view it on Facebook? The truth is when we add GoPro 4K HEVC video and click "Post", the video will be processed for some time by formatting from HEVC to H.264 Facebook prefers. Nevertheless, it usually takes quite a long time to process GoPro HEVC 4K video with high bit rate or large size.
- I uploaded a video file to Facebook about 9 hours ago, and it still hasn't shown up. How can I minimize the time it takes to process my video?
- Long upload to Facebook: Despite using Studio to edit GoPro 4K HEVC footage to just 1 minute, it won't upload to Facebook. It will take hours and then tell me there was a problem!! How can i sort this out?
Facebook is not skilled in transcoding GoPro 4K HEVC video. Therefore, professional video converter software is the best way to go. Here VLC is able to compress GoPro HEVC 4K for Facebook with high output results.
How to Convert GoPro HEVC 4K to Facebook Video Formats
Step 1. Export GoPro Hero 6 HEVC 4K (60fps) video to computer via GoPro app or other tool alike. Download VLC and install it.
Step 2. Open VLC Player from the Start Menu. In the menu bar click Media > Convert / Save. Then click the Add button and browse to the file you want to convert. Click the Convert / Save button
Step 3. Under Destination click the Browse button and choose a location to save the file, and name the file. Under Profile choose Video -H.264 + MP3 (MP4). Click the Start button.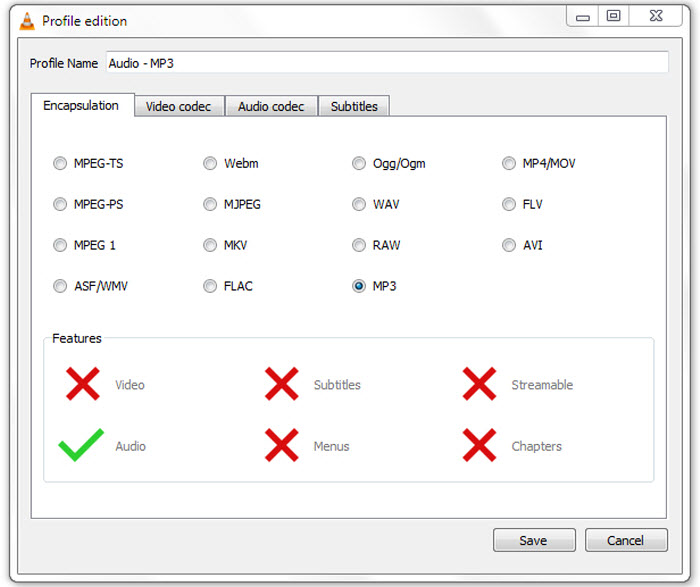 Method 2. One-click Upload GoPro 4K HEVC Video to Facebook via Apps
GoPro has released many tools to help users access, edit and share fresh GoPro footage to Facebook from mobile or desktop environments. Quik and GoPro are good examples. Using GoPro authorized apps to upload 4K HEVC video to Facebook is quite convenient, but too many problems and bugs on 4K HEVC video exporting and playback can be found from GoPro community, for example:
- "HEVC Media does not show up in Quik on my new Windows 10 PC with a Core i9 Processor"
- "GoPro app shows HEVC cannot be used on my phone but it is a Note 8 (fully compatible with HEVC)"
- "When I try using Quik desktop app to download and edit the 4K 60 fps videos, I get the error message stating that my system in not capable of HEVC."
All GoPro video apps have strict hardware requirements to handle 4K HEVC video. Even when the hardware itself is qualified, there're also a lot of software compatibility errors. Therefore, GoPro recommends transferring HEVC to H.264 with open source transcoder HandBrake when encountering 4K HEVC problems, which is also the second method we would come up with below.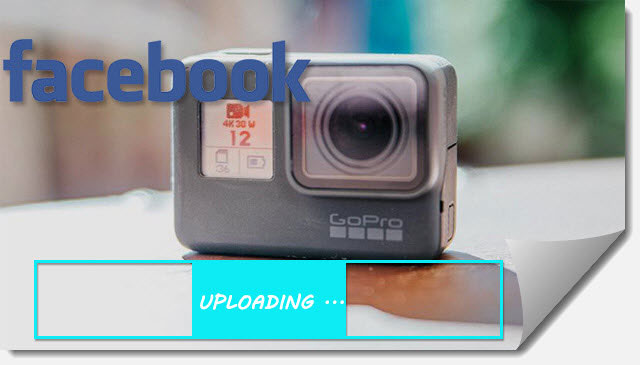 Now you can post your personal GoPro HEVC 4K content on Facebook smoothly! Still have any problem on how to convert or compress GoPro 4K HEVC video for uploading to Facebook, just email us >>