Best 4K TVs for (HDR) Gaming with PS4 Xbox One
You need to consider the best GPU for 4K gaming when it comes to play 4K games on your laptop. Well, what should be taken into consideration when it comes to best 4K TVs for gaming? Screen size, panel type, HDR compatibility, peak brightness and refresh rate? Read the below post if you have no idea or you want to sift out the most suitable one for your 4K gaming using PS4 Pro, Xbox One or Nintendo.
Roundup of Best Gaming 4K TVs for PS4 Xbox
#1. Vizio 65" Class P-Series Quantum X (PX65-G1) (2019 Model)
Basic Info:
Screen size: 65 inches ▎ Resolution: 3840 x 2160
Product Type: QLED smart TV ▎ HDR Capable: Yes (HDR 10, Hybrid Log-Gamma (HLG))
Features: Sport Mode, Hybrid Log Gamma, Quantum Dot Technology, Ambient Light Sensor, Quantum Color Spectrum, SmartCast...
Refresh Rate: 60 Hz ▎Connector Type: 5 x HDMI; 1 x USB ports
Advantages:
1. Quantum Color delivers up to 165% more color than standard 4K TVs.
2. UltraBright 3000 renders bright, detailed highlights at up to 3000 nits of brightness, 10X brighter than standard 4K TVs.
3. Local dimming zone up to 384, resulting in deep black levels with depth and contrast.
4. Compatible with Siri and Google Assistant to control your 4K gaming TV using voice, no hands.
Disadvantages:
1. The price is high, cost at $1198.
Check Walmart review and you barely find the rating below 4 stars. The whole review is up to 4.9 out of 5 stars. Why can it win such a high praise? Most customers are deeply impressed by its stunning picture quality. Some of customers didn't expect too much from it. Instead, this low-profile 4K QLED gaming TV does much better job than expected, even superior to the higher end brands Samsung and Sony. Beyond the above-mentioned merits and features, it also has no noticeable motion pixelation during fast action in 4K gaming. This should attribute to its powerful image processing and a blazing 240Hz effective refresh rate achieved with backlight scanning, which really matters a lot during your 4K Ultra HD gaming on TV.
Another extra bonus is Vizio TV's free TV option, letting you watch older episodes of certain cable shows (hard to find elsewhere) free of charge. This is really a gospel for those who prefer classic TV shows. What's more, this best gaming 4K TV can serve you more, including stream content or mirror your screen via AirPlay 2 or Chromecast built-in, enjoy movies, TV shows from Netflix, Prime Video, Hulu, etc. To sum up, this is a 4K HDR gaming TV that you will never underestimate!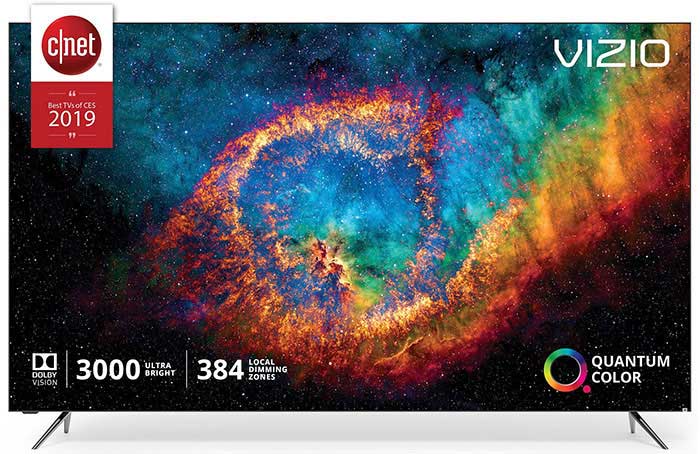 #2. Samsung Q60 Series QN55Q60RAF - 55" QLED Smart TV
Basic Info:
Screen size: 55.1 inches ▎ Resolution: 3840 x 2160
Product Type: QLED smart TV ▎ HDR Capable: Yes (Hybrid Log-Gamma (HLG), HDR 10+, Quantum HDR 4x)
Sensors: Eco Sensor, ambient brightness sensor
Refresh Rate: 240 Hz ▎Connector Type: 4 x HDMI; 2 x USB ports
Advantages:
1. Reasonable price at $697.99.
2. Advanced picture enhancements, including real game enhancer, 4K AI Upscaling, contrast enhancer, etc.
3. Incredible picture quality.
Disadvantages:
1. Cumbersome settings for different modes like film mode, game mode, natural mode.
This Samsung 4K TV wins game enthusiasts' favor mainly because of its amazing output image quality. Its fabulous 4K Ultra HD screen has a thin frame around it, very little wasted in the form of visual space. And the OLED display, alongside with HDR 10+/4x, brings games to life with ultra-realistic visual effects and everything in amazing detail. Certainly, this 4K gaming TV also has its downside. The biggest gripe is the audio output. Plenty of consumers point out that it doesn't support you to do TV's volume control via remote. The audio output quality also leaves too much to be desired. If you're not picky on audio, this TV is a nice option for your 4K gaming.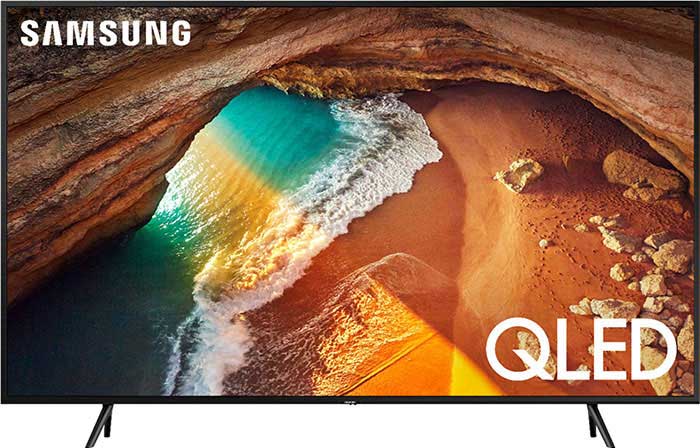 #3. Sony - 55" Class - LED - X800G Series
Basic Info:
Screen size: 54.6 inches ▎ Resolution: 3840 x 2160
Product Type: LED smart TV ▎ HDR Capable: Yes (HDR 10, Hybrid Log-Gamma (HLG))
Specific Manufacturer Technologies: 4K X-Reality PRO, Motionflow XR tech, TRILUMINOS Display, Dynamic Contrast Enhancer...
Refresh Rate: 60 Hz ▎Connector Type: 4 x HDMI; 1 x USB ports
Advantages:
1. Best budget 4K TV for gaming, priced at $499.99.
2. Built-in Google Assistant enables you to control your smart devices, access entertainment and get answers on screen using voice.
3. Advanced 4K X-reality pro and dynamic contrast enhancer guarantee the best possible output quality and accuracy.
Disadvantages:
1. The refresh rate is less competitive.
2. Only 1 USB port.
3. LED display, not QLED.
4. Quantum HDR 4x isn't included in the High Dynamic Range format.
The most affordable 4K gaming TV makes its impressive showing for varied reasons. Chief among them is the high-end technologies it adopts, especially 4K X-Reality PRO and Dynamic Contrast Enhancer. 4K X-Reality PRO is engineered to enhance 4K clarity, making game fidelity maximumly accelerated. And Dynamic Contrast Enhancer helps create a game picture with more detail and precision by rendering differences between dark and light portions of a image. On top of this, one of its biggest selling points is the ability to acess to streaming services like Disney+, Netflix, Prime Video, Hulu & HBO. More contents are available at discounted rates except for 4K gaming. In short, this gaming TV is definitely worth your investment!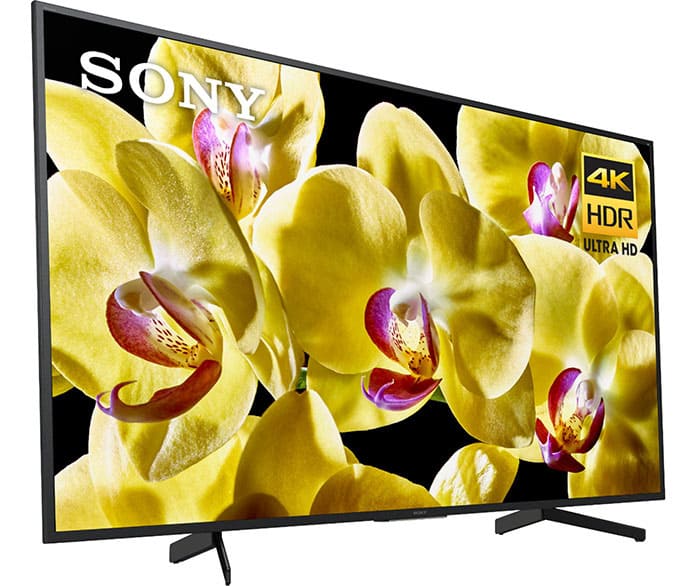 You're warmly welcomed to share with us about more fascinating 4K TVs for gaming if you've hands-on experience.